[JAPAN SPORTS NOTEBOOK] A Wide Range of Sports to Follow During Autumn Months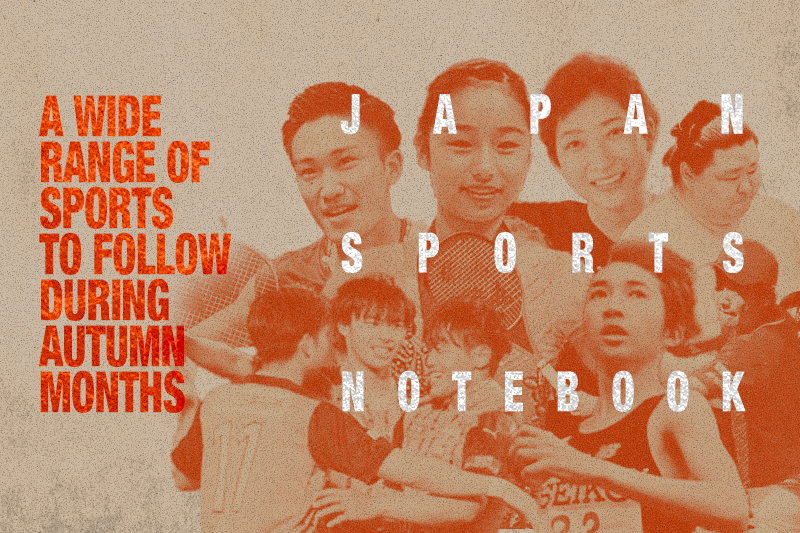 In a year without a typical sports calendar, numerous sports are in the midst of their seasons, while other athletes and teams are preparing for upcoming campaigns indoors and outdoors.
Figure Skating Events, Modifications and Cancellations
On the ice, autumn marked the start of the domestic figure skating season, with a few events held last weekend to test skaters' skills.
For example, the season-opening Chubu Regionals were held September 25-27 in Nagoya.
The Kanto Regionals were on the docket for October 1-4 in Hitachinaka, Ibaraki Prefecture, and the Kinki Regionals took place the same four days in Takaishi, Osaka Prefecture.
Those events are scheduled to be followed by the Tokyo Regionals from October 8-11, with the Tohoku-Hokkaido Regionals set for the same time period in Niigata.
At the Chubu Regionals, Mako Yamashita came through with a strong enough performance to hold off Rika Hongo and Rin Nittaya.
The 2018 world junior bronze medalist topped the chart with 178.23 points, with Hongo taking second at 176.07 and Nittaya placing third at 166.80.
The 17-year-old Yamashita had led after the short program, but didn't maintain the same level of consistency in the free skate. She still amassed enough points to edge Hongo, who won the free skate.
"Almost all of the skaters showed some rust that was a byproduct of several weeks off during the COVID-19 crisis that closed rinks throughout Japan," jackfigure.com reported. "The joy at being back on the ice, however, was evident on the face of the competitors at Howa Sports Land."
Figure skating fanatics will not see Yuzuru Hanyu, the two-time Olympic and two-time men's world champion in the 2020-21 Grand Prix season. He already announced that he won't be competing due to COVID-19 concerns.
The International Skating Union announced on September 30 that this year's Grand Prix Final has been postponed. Makeup dates have not been announced, however, for the event that had been penciled in for December 10-13 in Beijing.
Meanwhile, the Japan Figure Skating Championships are scheduled to be held December 23-27 in Nagano.
Skating joins a busy fall calendar in the pandemic-impacted year, including baseball, basketball, ice hockey, horse racing, soccer, swimming (competing overseas) and track and field, among others.
NPB is On, With Modifications
Nippon Professional Baseball is playing a modified schedule for a season that got a late start on June 19, three months late. NPB teams are playing 120 games instead of the normal 143, and the midseason All-Star Games were scrapped. The regular season is set to conclude on November 7.
This fall's postseason format was modified, too.
The normal two rounds of the Pacific League Climax Series have been reduced to one round. The reigning champion Fukuoka SoftBank Hawks sit in first place with a 51-36-4 record through October 3, though the Chiba Lotte Marines are just two games behind in the standings.
And in the Central League, the Climax Series was eliminated this year, meaning the regular-season champ will book a ticket to the Japan Series. The Yomiuri Giants (56-28-4) hold an 12½-game lead over the second-place Hanshin Tigers through October 3.
The best-of-seven Japan Series is set to begin on November 21, with Game 7, if necessary, on November 29.
J. League Plays Catch Up
Soccer's J. League, which resumed its season in the first division on July 4, had just one round of matches before being shuttered on February 26 due to the COVID-19 outbreak.
The league is playing a full slate of matches, with 34 rounds set to wrap up on December 19. Kawasaki Frontale have been runaway leaders this season.
B. League Tips Off
In the B. League, Japan pro basketball's 2020-21 campaign tipped off on Friday, October 3, with a showdown between two powerhouse clubs, the Alvark Tokyo and Kawasaki Brave Thunders, at Arena Tachikawa Tachihi, and a full slate of games over the weekend.
The Alvark opened their season with an 85-79 win before a crowd of 1,311.
The B. League, which launched in 2016, features 47 teams spread across three divisions. In the 20-team top division, with an East Division and a West Division, the teams will play 60 game apiece through early May. The playoffs tip off on May 13. The second division, meanwhile, opened its season on Sunday, October 4.
Access the B. League schedule here (or here, in the site's English translation) and view highlights of games throughout the season here.
Horse Racing Events On
In horse racing, several tracks are staging events this month, with the marquee race set for October 18 at Kyoto Racecourse. The Shuka Sho, a 2,000-meter turf race (roughly 10 furlongs) will feature up to 18 3-year-old fillies. Up for grabs is ¥216 million JPY (about $2 million USD), including ¥100 million to the winner.
Keep an eye on Daring Tact, who'll attempt to become only the sixth Triple Crown winner for 3-year-old fillies.

On Sunday, October 4, the 1,200-meter Sprinters Stakes, a Grade I race, was held at Nakayama Racecourse.
Follow the Japan Racing Association's racing program throughout the season here.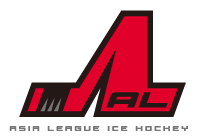 Ice Hockey Teams Preparing for Upcoming Tournament
With the Asia League Ice Hockey's plans to hold a normal season shelved due to the coronavirus, Japanese teams have been preparing for the upcoming Asia League Japan Cup, a domestic tournament from October 10-December 27.
The Asia League Ice Hockey also has teams in South Korea and Russia, and those teams are competing in their home countries while the league considers adjusting its plans for the spring.
"In the meantime, we will respect the situation in each country and the intentions of the teams in each country at the beginning of the year, and will be looking for a way to hold the tournament as a regional championship within each country in accordance with the situation in each country, taking maximum care to prevent the spread of the new coronavirus," the league said in a news release in early September.
The league had planned to stage the regular season from January to April, but that was called off.
Starting on September 19 through October 4, the Nikko Icebucks, Tohoku Free Blades, first-year expansion squad Yokohama Grits, Oji Eagles, and East Hokkaido Cranes have exhibition games.
More details about the Asia League Hockey's season are posted here.
Track and Field Nationals Held
Track and field athletes were in action at the 104th Japan Championships in Niigata from October 1-3. In a high-profile race on Friday, October 2, Yoshihide Kiryu ran the men's 100-meter final in 10.27 seconds to edge Asuka Cambridge by 0.01 seconds at Denka Big Swan Stadium.
Also Friday, rising star Nozomi Tanaka claimed her first national crown in the women's 1,500, completing the race in 4 minutes 10.21 seconds.
More Track Events This Fall:
Tokyo Olympics
Kotani Named New Tokyo 2020 Sports Director
Mikako Kotani, who collected a pair of bronze medals in synchronized swimming (now called artistic swimming) at the 1992 Barcelona Olympics, is the new Tokyo 2020 sports director.
Kotani began her new position on Thursday, October 1, the Tokyo 2020 organizing committee announced Wednesday, September 30.
The Japanese Olympic Committee (JOC) executive board members filled a vacancy after former Olympic hammer thrower Koji Murofushi left the position to take over as the Japan Sports Agency commissioner at the start of this month.
"As sports director, I am very honored and humbled to be able to support the Olympic and Paralympic Games from a sporting perspective and from the perspective of an Olympian," the 54-year-old Kotani said in a statement. "We will work hard to overcome this unprecedented challenge the world is facing, and help athletes perform to their best in a new kind of the Games.
"By further deepening communication with athletes as well as the understanding and friendship with international federations that Sports Director Murofushi has built, I will do my best to contribute to the success of these historic Games."
Sumo
Shodai Earns Promotion to Ozeki
After winning his first Emperor's Cup at the Autumn Grand Sumo Tournament, Shodai was awarded promotion to ozeki, the sport's second-highest rank.
As a sekiwake, Shodai finished the Autumn Basho with a 13-2 record.
The Japan Sumo Association officially promoted the Kumamoto Prefecture native on Wednesday, September 30.
"I humbly accept," Shodai said during a traditional ceremony, according to Kyodo News.
"I will devote myself to the way of sumo with the spirit of utmost sincerity so as not to disgrace the name of ozeki."
Badminton
Momota, 14 Compatriots to Skip Denmark Open
As COVID-19 cases continue to rise in many locations in Europe, the Nippon Badminton Association confirmed that world No. 1 Kento Momota won't be competing in the upcoming Denmark Open.
The news, revealed on Friday, October, 2, also included the notification that 14 other Japanese players have withdrawn from the event.
The Badminton World Federation has been on hiatus since the spring.
The All-England Open was called off in March due to the pandemic, signaling the start of a long layoff.
Now, the 74th All Japan Badminton Championship, set for December 21-27 in Tokyo, will be the big relaunch event for many Japanese players.
Tennis
Japanese Men Fall in Second Round at French Open
Stefano Travaglia ousted Kei Nishikori in a men's second-round singles match at the French Open in Paris on Wednesday, September 30.
The No. 74-ranked Italian prevailed 6-4, 2-6, 7-6 (9-7), 4-6, 6-2.
On the same day, Yoshihito Nishioka fell 6-4, 7-6 (7-4), 3-6, 6-2 to France's Hugo Gaston at Roland Garros.
In February, the 25-year-old Nishioka, a native of Mie Prefecture, climbed to a career-high No. 48 in the men's world singles rankings.
Swimming
Ikee Places Fourth in Second Race of Comeback
Nihon University's Rikako Ikee continued her comeback, after missing 19 months in the pool due to a battle with leukemia, and placed fourth in the women's 50-meter freestyle on Thursday, October at the Intercollegiate Swimming Championships.
Ikee, 20, completed the race in 25.62 seconds.
"I came here with the feeling that I would compete this year no matter what," Ikee said after the race at Tokyo Tatsumi International Swimming Center, according to published reports.
RELATED STORY: ODDS and EVENS | Rikako Ikee's Swimming Comeback Inspires a Nation
National Team Captain Seto Resigns After Revelations of Extramarital Affair
Daiya Seto issued an apology last week after weekly tabloid magazine Shukan Shincho reported that the swimmer was spotted at a love hotel with a woman who wasn't his wife.
Then, in the public fallout from the scandal, Seto announced his resignation as Japan men's national team swim captain on Wednesday, September 30, informing the Japan Swimming Federation of his decision.
He expressed remorse in a statement.
"My careless act hurt my precious family and caused trouble and dismay for all my supporters, sponsoring companies and many other people," Seto said. "With deep remorse, I would like to discuss with my family what to do next."
Seto is the reigning world champion in the 200-meter individual medley and 400-meter IM, having garnered both titles at the 2019 World Aquatics Championships in Gwangju, South Korea.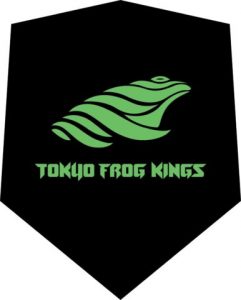 Frog Kings Bolster Coaching Staff
In the pool, the Tokyo Frog Kings, an International Swimming League expansion team, are gearing up for their season-opening competition on October 16, in Budapest.
Japan national team head coach Norimasa Hirai has joined Dave Salo's coaching staff, adding value experience to the leadership ranks.
Rugby
Former Brave Blossoms Hooker Yuhara dies at 36
Toshiba Brave Lupus forwards coach Hiroki Yuhara passed away at age 36 on Monday, September 27.
The Japan Rugby Top League team made the announcement without revealing a cause of death.
Yuhara, who earned 22 caps for the Japan national team, died at a Tokyo hospital after "collapsing while working out," Kyodo News reported, citing sources.
Yuhara competed in one match at the 2011 Rugby World Cup, which was held in New Zealand.
Japan Rugby Football Union President Shigetaka Mori reacted to the announcement of Yuhara's death in a statement:
This news is so sad and sudden. I have no words.
His contributions to the national team for so many years as a cornerstone of our pack are immeasurable, and we were counting on his future contributions as a coach.
Before joining the Toshiba coaching staff in 2019, the Chiba Prefecture native played for the team in 120 matches from 2008-18.
Editor's note: Interested in submitting a news item for possible inclusion in the Japan Sports Notebook? Send an email with relevant information to e.odeven@japan-forward.com, or JAPAN Forward's comment's page or Facebook page and look for future editions of Japan Sports Notebook on our website.
Author: Ed Odeven
Follow Ed on JAPAN Forward's [Japan Sports Notebook] here on Sundays, in [Odds and Evens] here during the week, and Twitter @itsjapanforward.