[JAPAN SPORTS NOTEBOOK] SOCCER | Gamba Osaka's Yasuhito Endo Sets Mark for Most Appearances in J1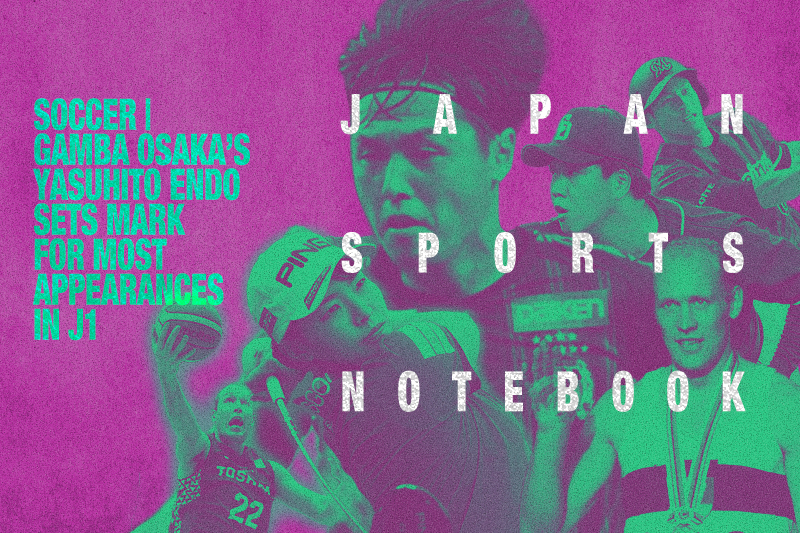 Durability is a defining trait of Yasuhito Endo's soccer career.
The Kagoshima native has been a fixture in the Gamba Osaka lineup since 2001, playing in the overwhelming majority of the J. League team's games. He also made a big impact for the Japan national team for a large chunk of the 21st century (World Cup appearances in 2006, 2010 and 2014, as well as Asian Cup title-winning squads in 2004 and 2011). In addition, Endo owns the mark for most caps (152) with the national team, and became the 16th player in FIFA's annals to reach the milestone number of 150.
The 40-year-old midfielder, who began his J. League career with the Yokohama Flügels in 1998, added another feat to his soccer CV last weekend, appearing in his J1 record 632nd match. The previous record was held by goalkeeper Seigo Narazaki (1995-2018).
In Gamba's 2-1 loss to unbeaten Cerezo Osaka at Panasonic Stadium Suita on July 4, Endo wasn't thrilled to speak about his career achievement. For him, the focus has always been about winning.
"I don't want to keep stretching the record for the sake of it," Endo told reporters. "I want to play and play well."
That said, he acknowledged that the pre-match atmosphere was special.
"When I get on the pitch, I always say that I want to play a good match, and I was very happy because everyone wore commemorative T-shirts," stated Endo, who scored on a free kick against Denmark in the 2010 World Cup.
Asked about the team's standing in the current season, which was suspended after the opening week in late February due to the COVID-19 outbreak and relaunched on the day of his record-breaking appearance, Endo said Gamba (1-1-1) can't put too much stock in the results thus far. (Related coverage: Japan's J. League To Relaunch Season on July 4)
We have just started this season and we still have a lot of games left but we will keep [up] the good condition and play more and more matches," Endo commented.
A 12-time member of the J. League's Best XI, Endo was named league MVP in 2014. He also claimed the Asian Football Confederation's Asian Footballer of the Year accolade in 2009.
Now, in the twilight of his career, Endo is focused on productivity whenever he steps onto the pitch. And with the all-time games played record now alongside his name, what's left for Endo to achieve?
"Although there are no numbers in particular, I would like to get involved in a lot of games this season, and I would like to challenge myself while enjoying football without limiting myself," he said after match No. 632.
In this video, Endo speaks about his favorite Asian Champions League match, a 2008 semifinal, second-leg tie against the rival Urawa Reds.
TRACK AND FIELD
1964 Olympic decathlon champ Holdorf dies at 80
Willi Holdorf, who captured the gold medal in the decathlon at the 1964 Tokyo Olympics, died on July 5 at age 80.
Holdorf passed away at his home in Achterwehr, Germany.
The @EuroAthletics family is saddened to hear of the passing of Willi Holdorf, Germany's 1964 Olympic Decathlon Champion -- May he Rest in Peace," tweeted Dobromir Karamarinov, interim president of European Athletics and also president of Balkan Athletics and Bulgarian Athletics.
In 1962 and '64, Holdorf finished fifth in the decathlon at the European Championships.
A member of the German Olympic Committee, Holdorf was inducted into the German Sports Hall of Fame in 2011.
In addition to ending the United States' streak of six straight Olympic decathlon titles dating to 1932, Holdorf worked as a soccer coach leading Fortuna Cologne after his retirement from athletics.
In securing the decathlon crown in Tokyo, Holdorf won the 100- and 400-meter races, while finishing second in the discus and shot put.
And even though he was leading the field in total points entering the final event, Holdorf wasn't guaranteed a victory.
"His Soviet rival Rein Aun was stronger in the last event, the 1,500 meters," The Associated Press reported this week for his obituary. "To win, Holdorf had to finish within 17 seconds of Aun. Holdorf had never achieved that, but his coach deliberately misled him and told him 12 seconds.
"Holdorf, exhausted, weaved across the lanes down the final straight before collapsing over the finish line. He was exactly 12 seconds behind Aun, who helped him off the track."
As related by writer Roy Tomizawa on his website, theolympians.co, in a July 2016 article, Holdorf didn't consider himself the best of the best when a UPI reporter inquired what it felt like to be the "World's Greatest Athlete." Instead, Holdorf insisted that American sprinter Bob Hayes, winner of the 100 and a 4x100-meter relay gold medalist in Tokyo, was No. 1.
Kwemoi wins men's 1,500 at Hokkaido meet
Kenyan middle-distance runner Ronald Kwemoi produced the truncated season's best time in the 1,500 (3 minutes, 38.33 seconds) on July 4 at the Hokuren Distance Classic in Shibetsu, Hokkaido Prefecture. Kwemoi earned the silver medal at the same distance at the 2014 Commonwealth Games.
Compatriot Justus Soget was the runner-up in 3:39.23, while Ryota Matono placed third in 3:44.26.
In the women's 1,500 meters, Nozomi Tanaka recorded a personal-best time of 4:08.68 to win the race. Helen Lobun of Kenya finished second in 4:10.
At the 2018 IAAF World U20 Championships in Tampere, Finland, Tanaka stunned the field with a victory in the 5,000 (8:54.01).
GOLF
Shibuno Preparing for Women's British Open
Hinako Shibuno is getting ready for the upcoming Women's British Open.
As the defending champion, the Smiling Cinderella has several weeks to work on her game before she's back in the spotlight.
The marquee event is scheduled to be held August 20-23 at Scotland's Royal Troon Golf Club, organizers announced on Tuesday. Spectators will not be permitted due to the coronavirus.
"I'm the only one positioned to win back-to-back titles. I want to try out the things I've been practicing as soon as possible," Shibuno told reporters in a recent online news conference. "I have a plan. I feel really positive."
The 21-year-old also plans to compete in the Ladies' Scottish Open, starting on August 13.
Japanese Women Will Play in U.S. Open
Shibuno and seven other Japanese golfers (Ai Suzuki, Mone Inami, Mamiko Higa, Nasa Hataoka, Yui Kawamoto, Momoko Ueda and Minami Katsu) received exemptions from the United States Golf Association to play in the U.S. Open, December 10-13 at Champions Golf Club in Houston, Texas.
The women's major was scheduled for early June before the COVID-19 pandemic forced postponement. Top money leaders on various pro tours received exemptions.
The LPGA, which has been on hiatus since March, is scheduled to resume play on July 31.
BASKETBALL
Brave Thunders' Fazekas tests positive for COVID-19
Kawasaki Brave Thunders star Nick Fazekas has tested positive for COVID, the B. League club announced on Wednesday.
The University of Nevada basketball legend, who has been training in Arizona during the offseason, underwent a PCR test on Monday. Despite testing positive, Fazekas has been asymptomatic, according to the team.
The 35-year-old Fazekas, who averaged 23.2 points (No. 2 in B1) and 11.0 rebounds (third-best average) in the coronavirus-shortened 2019-20 season, departed from Japan on April 1 for the offseason.
RUGBY
Plans for a new league unveiled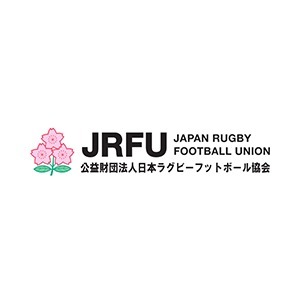 The Japan Rugby Top League's planned successor is set to start in January 2022, it was announced earlier this month.
Twenty-five squads — 16 Top League teams and eight more from the second-division Top Challenge circuit — have committed to joining the to-be-named league. In addition, Chugoku Electric Power's team also announced its desire to join the new league.
According to the Japan Rugby Football Union's previously unveiled plans, the new league will feature first, second and third divisions.
BASEBALL
Stat Leaders for Strikeouts, Saves, Stolen Bases
Chunichi Dragons right-hander Yuya Yanagi is the NPB leader in strikeouts (25) through Thursday. The fourth-year pro is 1-1 with a 1.80 ERA in three starts. He's issued nine walks. A year ago, Yanagi fanned 146 batters in 170 2/3 innings.
Saitama Seibu Lions closer Tatsushi Masuda has had a great start to the delayed season, which got underway on June 19. In seven games, Masuda has notched five saves, tops among all players through Thursday. With a 1-0 record, Masuda has a 0.00 ERA with five strikeouts and zero walks.
On the base paths, Marines outfielder Takashi Ogino is the NPB leaders in steals (eight) through the same day. He's been caught stealing once. Ogino is batting .328 (21-for-64) with 17 games in the books, including seven doubles.
The 35-year-old, who made his NPB debut in 2010, had a career-high 28 stolen bases last season.
AUTO RACING
Sato Places 10th at GMR Grand Prix
After crashing in qualifying at the Genesys 300, which kept him out of the season-opening IndyCar Series race on June 6 at Texas Motor Speedway, veteran driver Takuma Sato had a solid showing in his return to the racetrack. He finished 10th overall at the GMR Grand Prix, an 80-lap, 195.12-mile (314.015-km) race, on July 4.
Sato's total time was 1 hour, 42 minutes, 44.2145 seconds at Indianapolis Motor Speedway. The winner, Scott Dixon, completed the race in 1:41:59.3232. The Tokyo native started the race in the 17th position.
Editor's note: Interested in submitting a news item for possible inclusion in the Japan Sports Notebook? Send an email with relevant information to odevened@gmail.com, or JAPAN Forward's comment's page or Facebook page and look for future editions of Japan Sports Notebook on our website.
Author: Ed Odeven
Follow Ed on JAPAN Forward's [Japan Sports Notebook] here on Sundays, in [Odds and Evens] here during the week, and Twitter @itsjapanforward.