Territorial Expansion: Xi Jinping Aggressively Pushes What Deng Xiaoping Strategically Delayed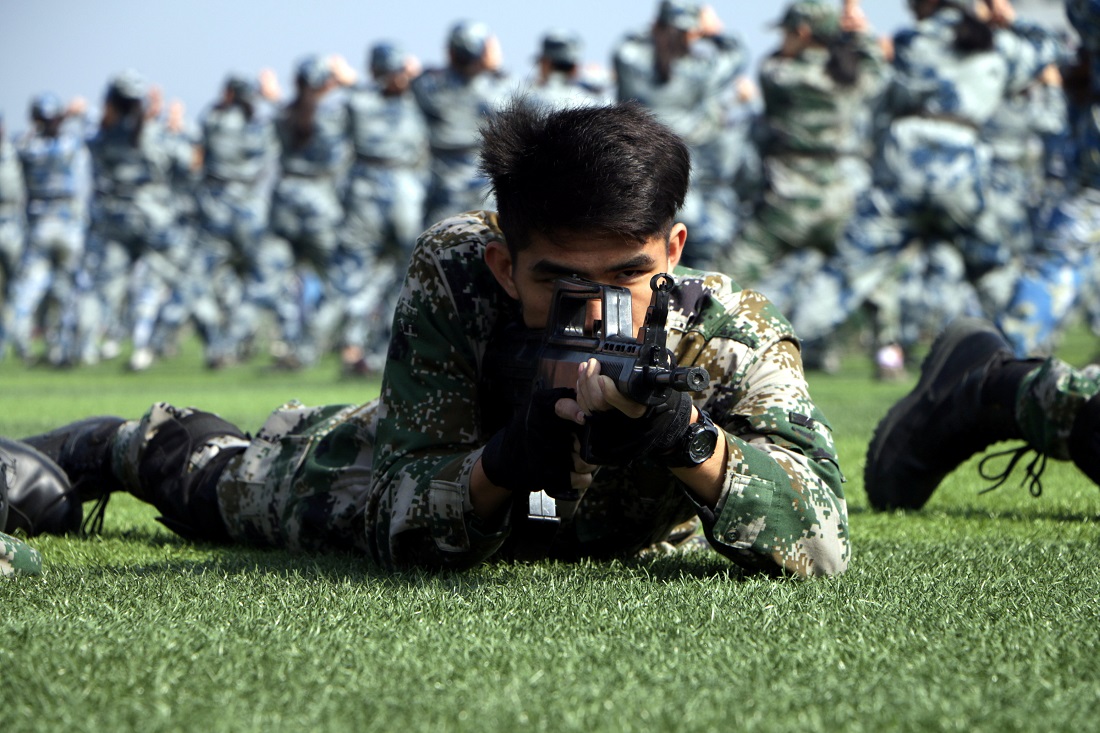 While the world is grappling with the coronavirus pandemic that originated in Wuhan, China — more than 450,000 deaths worldwide have been reported — Beijing's political leadership is exploiting the situation on multiple fronts to strengthen its territorial control and sovereignty claims. This is being witnessed currently in three distinct parts of Asia: the South China Sea (Southeast Asia), the Himalayan land border with India (South Asia), and Senkaku Islands with Japan (Northeast Asia).
China's multiple-front territorial revisionism bid began on April 18, when its State Council announced setting up two new municipal districts as dependencies of the southernmost Sansha City in Hainan province. The new "Xisha District" and "Nansha District" cover the South China Sea.
Subsequently, China's army intruded offensively on multiple points inside India's eastern Ladakh sector in early May.
Almost overlapping with this, on May 8, two Chinese Coast Guard ships launched another brazen offensive in Japan's territorial waters off the Senkaku Islands, thereby ending up in a face-off in the seas with the Japan Coast Guard. China's Coast Guard continued to stay within the territorial waters and did not leave for close to 48 hours. The activities and presence of the Chinese Coast Guard around the Senkaku Islands has strikingly increased in the past few years.
The muscle-flexing exhibited by China's Coast Guard can be attributed to its July 2018 organizational restructuring, through which the Coast Guard was placed under the People's Armed Police (PAP), a paramilitary force, which has also been placed under the direct command of China's Central Military Commission (CMC). China's Coast Guard reporting directly to the military authority via PAP signifies that Beijing's operations and territorial assertion in the East China Sea over Senkakus is likely to get increasingly confrontational.
Lying Low, Biding Time
Contemporary China appears to be putting to practice what Deng Xiaoping preached more than four decades ago. Following the death of Mao Zedong in 1976, Deng launched the policy of the "Four Modernizations" in industry, agriculture, science and technology, and defense — in that order. Deng Xiaoping's forethought that any territorial attempt by China during this phase would prove detrimental seemed to be based on the golden rule, "Always bargain from a position of strength."
Deng thus chose to keep decision making focused on economic development, and work towards unifying the party, government, and the PLA. By the 1980s, Deng was able to fuse his political hold, and turn focus towards the strategy of economic modernization.
In a March 1980 report, Deng stated, "We must make use of foreign capital and technology and energetically develop foreign trade." Domestic pressure of sustaining momentum of the modernization program and opening up to the West was mounting.
All along, Deng advocated for China to maintain relations with its neighbors and ensure a favorable regional environment. His precept was that of lying low, biding time in order to build up and consolidate strength, power, and influence internally. The revisionist display of that power was to follow ― implemented only after having attained power determinants domestically that could be projected externally thereafter.
On India's Border Issue
The border settlement negotiations between India and China began in 1981 and remain the longest such continuing dialogue process between any two nations in post-World War II history. The negotiations have been rechristened time and again as follows:
Phase I (1981 – 1987) - total 8 rounds of border talks
Phase II (1988 – 2003) - additional 14 Joint Working Group meetings
Phase III (2003 – present) - special Representatives appointed by India and China to lead discussions on the "boundary question." The Special Representatives have held 22 rounds of talks to date, with the latest round of talks conducted in New Delhi in December 2019.
Deng's thinking was put to practice when, in 1988, then-Indian Prime Minister Rajiv Gandhi paid a historic visit to China and brought up the contentious border issue with the Chinese leadership during his meeting. During the meeting, Deng Xiaoping emphasized that Beijing and New Delhi should move ahead in their bilateral relationship, while "letting the future generation decide the fate" of the Sino-Indian border dispute.
It is 39 years since the Sino-Indian boundary talks began. They have proven to be an abject failure, arriving not even at a bare minimum of a mutually defined frontline — i.e., the Line of Actual Control. Until this mechanism comes up with a breakthrough, the possibility of a border skirmish, limited border conflict, or full-fledged conventional war cannot be taken off the table.
Deng's four-decade-old strategic prophecy is finally beginning to emerge.
Xi Jinping's China is projecting its own version of the border with India in the Ladakh sector. And that too is unilateral, on Beijing's own terms.
On Territorial Issues with Japan
Four years after Deng's meeting with Rajiv Gandhi, in 1992, China passed the Territorial Law on the Territorial Sea and Contiguous Zone and adopted it at the 24th meeting of the Standing Committee of the Seventh National People's Congress on February 25.
Article 2 of this law drew immediate attention, and predictable controversy. It said: "The territorial sea…is the sea-belt adjacent to the land territory and the internal waters of the People's Republic of China. The land territory…includes the mainland of the PRC and its coastal islands…including the 'Diaoyu Islands' (Senkaku Islands)...."
Japan expectedly lodged a strong protest over the stated inclusion of the Senkaku Islands.
Following the Tiananmen Massacre in Beijing 1989, China was fearful of being cornered by the free world. Reeling under global pressure and isolation in the aftermath of this dreaded crackdown, the Chinese leadership decided to play down the impact of its new law vis-à-vis Japan, and went back to the approach Deng Xiaoping had stated in 1978: "leave the resolution of the territorial issue for the future generations."
In his visit to Japan in April 1992, Jiang Zemin reaffirmed the shelving of the territorial definition under the then-new law by adopting Deng Xiaoping's line of strategic thought.
Territorial Assertiveness under Xi Jinping
China's present Asia policy is one of projecting assertiveness on territorial issues, both on land and at sea, amidst the foundational economic modernization base that it has been able to cement effectively. Any regional integration today cannot be complete without factoring in China.
Sensing this indispensability, Beijing has succeeded in placing strategic disputes directly in relation with respective trade interests. Understandably, this equation does not allow for any consensus building vis-à-vis China, be it bilaterally, regionally, or globally.
Repeated incursions ― transgressions into territorial waters and across land borders ― is proving to be a classic Machiavellian strategy being put to practice by Beijing (in its own Sun Tzu version). The larger message being given by China on strengthening claims to territorial seize throughout Asia should not go unnoticed.
It is also a deliberate and plausible military strategy to keep the Armed Forces of India and Self-Defense Forces of Japan under pressure. Without resorting to war, China is gradually succeeding in changing the status quo and facts on the ground on multiple fronts.
The Deng Xiaoping policy phase of ensuring all-round preparedness is over. The Xi Jinping policy phase of demonstrating China's preparedness is on full display.
Recent episodes of China's application of power and influence in its periphery effectively reinforce its long-term revisionist foreign policy agenda. India and Japan have no option but to recalibrate their respective policy options to ensure their survivability and deterrence ability against China.
Author: Dr. Monika Chansoria
Dr. Monika Chansoria is a senior fellow at The Japan Institute of International Affairs in Tokyo and the author of five books on Asian security. The views expressed here are those of the author and do not necessarily reflect the policy or position of The Japan Institute of International Affairs or any other organization with which the author is affiliated.