'Monster' Inoue Eager to Get Back Into the Ring, Even Without a Crowd on Hand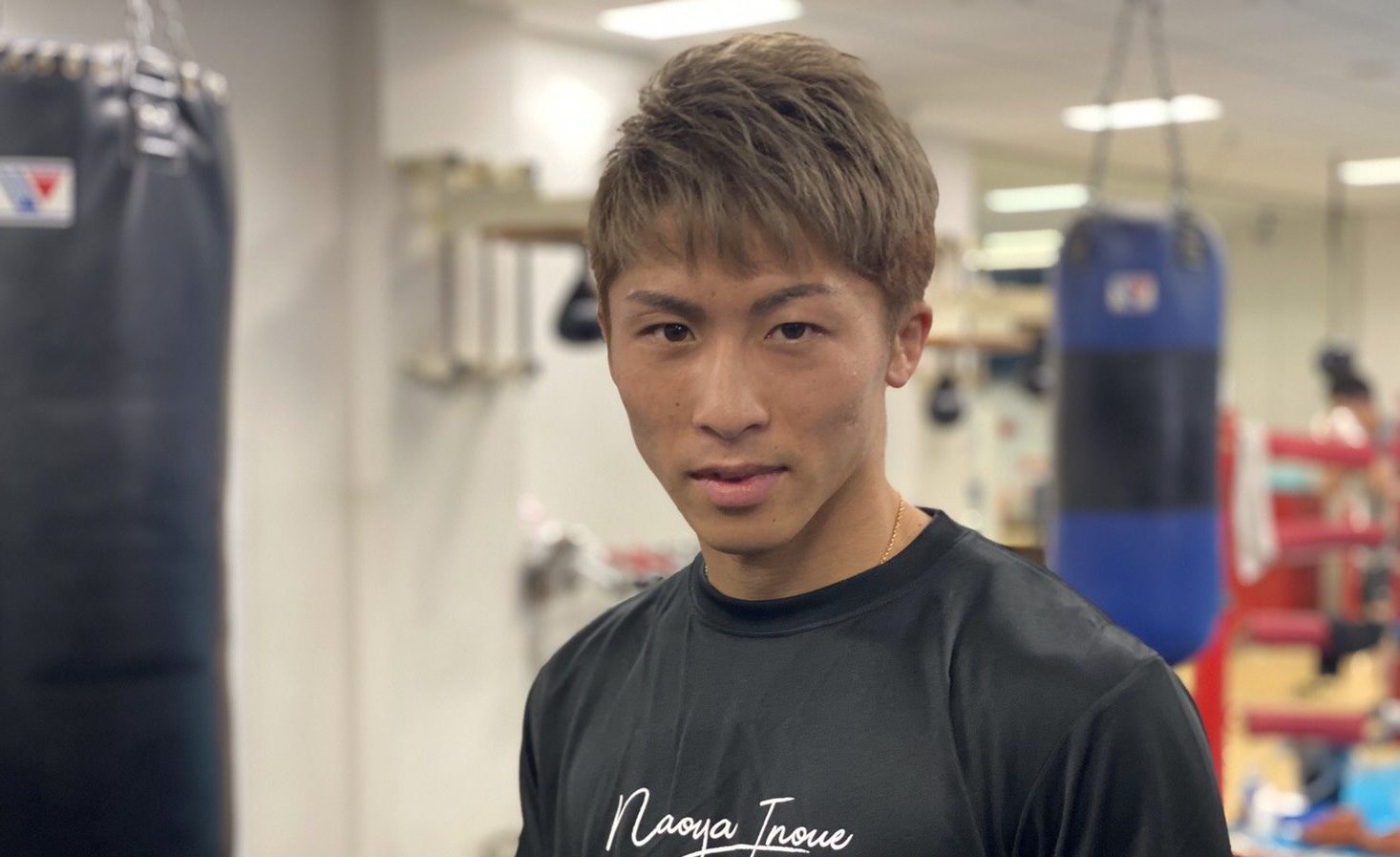 After a year-long hiatus due to the COVID-19 pandemic, Naoya Inoue (27), unified bantamweight world champion holder of the WBA and IBF crowns, is about to step into the ring to do combat once again.
Inoue, whose nickname is "the Monster," is scheduled to defend his title against Australian Jason Moloney (29) at the MGM Grand in Las Vegas, Nevada on October 31 (November 1 Japan time).
Moloney, who has a record of 21 wins and 1 loss, is ranked 3rd by the WBA and 4th by the IBF among bantamweights. Inoue, a relentless opponent who has triumphed in all 19 of his professional fights (16 by KO) will be defending his WBA and IBF crowns for the 4th and 2nd time, respectively.
Inoue had been scheduled to go up against John Riel Casimero of the Philippines, holder of the WBO crown, in April in an attempt to become recognized as undisputed champion by all three boxing federations. However, the novel coronavirus nixed that outing, leaving fight fans to speculate on what would be Inoue's next move.
During a September 9 online press conference, Inoue said, "I'm always prepared to fight at any time."
When asked about what impact the restrictions imposed by COVID-19 had on him, Inoue replied, "For me the time was a plus and I made positive use of it."
Inoue clearly showed how enthused he is to be heading back into the ring, noting that his career is now at a turning point as he marks his eighth year since debuting as a pro.
"I look upon this fight as being a second start for my career," he mused. "So, I want to be up for it and make it a great fight that will set the stage for even better things to come."
His father and trainer Shingo Inoue says, "If Nao is his usual self when he steps into the ring, he shouldn't have any problems in the fight." When asked if anything worried him, especially since there will be no live crowd on hand due to COVID-19 concerns, he said, "That would be whether before they ring the starting gong he can concentrate and come out and give us one of his usual performances."
Commenting during an online press conference on October 5, Hideyuki Ohashi, who operates the Ohashi Gym where Inoue trains, praised Inoue's progress, saying, "His sidestepping speed has noticeably improved." He also declared with confidence that his fighter has had sufficient sparring and training.
Likewise, on October 15, Ohashi said that Inoue has been giving serious study to Moloney's fighting style.
"This is also the third time that Inoue will be losing weight overseas prior to a fight, so he won't be getting nervous on that count," he added.
Ohashi went so far as to say with confidence, "This (Moloney) fight will signal the start of a new chapter in the Inoue legend."
With his blond hair, Inoue was easy to spot in the departure lobby at Haneda Airport in Tokyo when he flew out on October 18.
"Since this will be my first fight in a year, I want it to be a fight that will get all my fans as fired up as they were when I fought Nonito Donaire (in November 2019)," he remarked. "I want to put on a fight that will get everyone watching on TV really excited."
RELATED READS:
Inoue-Donaire World Boxing Super Series Match: A Battle of Generational Legends
Inoue vs. Donaire play-by-play and live results
In an interview with JAPAN Forward in the beginning of this year, Inoue said, "Achieving success in the United States is a dream of mine, one of my goals."
Las Vegas is a pro prizefighting mecca, and the curtain is about to rise there on the next stage of Inoue's pugilistic saga. Will the Monster conquer Las Vegas?
Naoya Inoue's Las Vegas debut will be broadcast on Sunday November 1 at 8:00 pm on the Fuji TV network. And watch for news on the fight here, on JAPAN Forward.
Author: Shin Sato, Staff Writer, Sankei Shimbun and JAPAN Forward