Mori Building's Massive 3D Model of Tokyo Reveals City's Evolution
A scale model of Tokyo, showcasing the evolution of the sprawling city, is the brainchild of the late Minoru Mori — Japan's most influential building tycoon.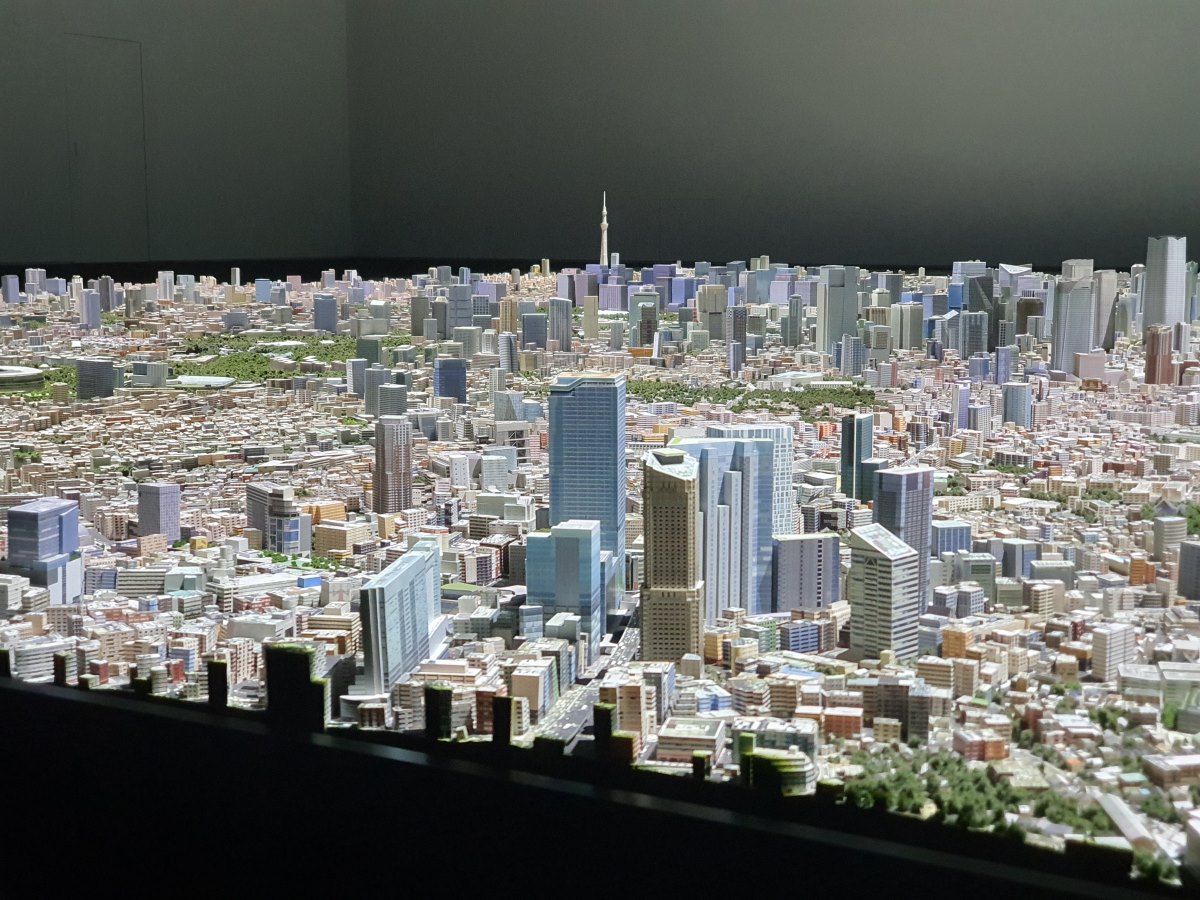 The room has neither name nor number. Hidden away in a basement in the Roppongi neighborhood of Tokyo, the room's gray sliding door gives nothing away.
But as Masa Yamamoto waves his hand, the entrance quietly opens to reveal Tokyo city. Or more accurately, it is a giant 1:1,000 scale model of the city, covering a space of no less than 200 square meters (2153 square feet).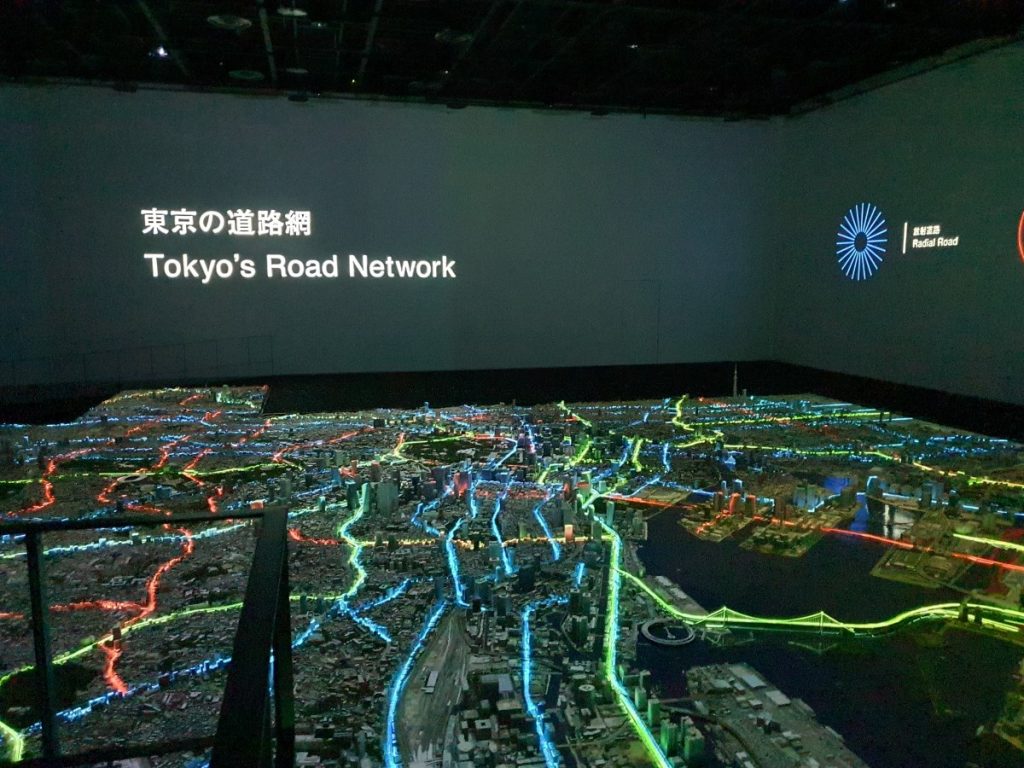 Over the course of 20 years, an army of artists, designers, and freelance scale model creators have handcrafted an exact replica of every building, road, and bridge in Tokyo city. Thousands of hours have gone into its creation.
"It's a dream job for some people and a nightmare for others," Yamamoto remarks dryly. He apparently falls into the latter category. Yamamoto works for Mori Building Company, Tokyo's biggest real estate developer. He is in charge of showing the model to selected groups of architects, journalists, politicians, geographers, and urban planners.
Extraordinary Detail
On a scale of 1:1,000, Tokyo Dome fits into the palm of your hand, while Tokyo Skytree is the size of your elbow. Remarkably, the model is so detailed that depending on the angle, you can spot the red lantern under the outer gate of Sensoji temple in Asakusa.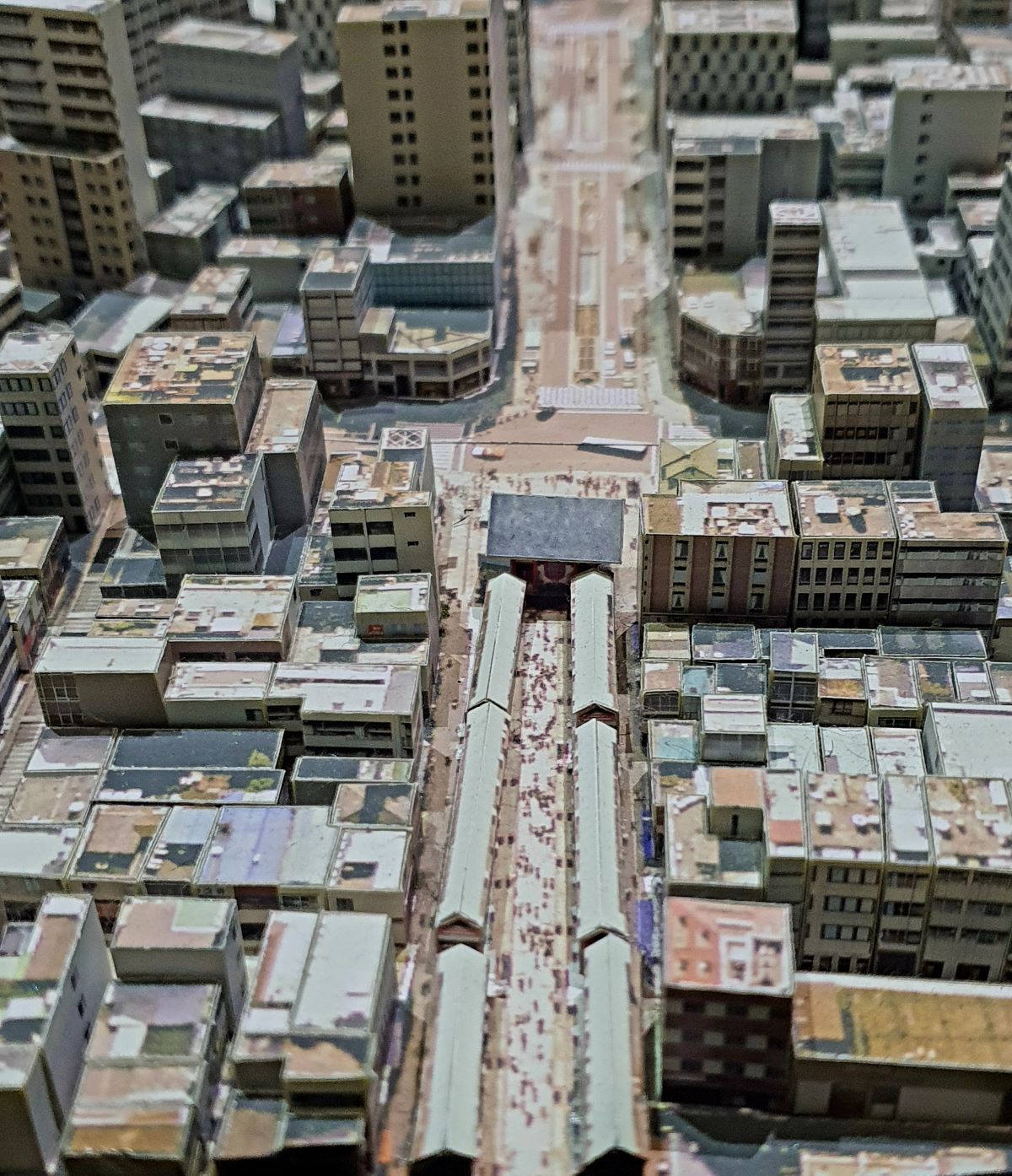 What's more, digital and laser displays show the roads, highways, train networks, subway lines, and green spaces of the world's largest city. The model even shows how Tokyo has changed over the centuries, giving a fascinating insight into the city's development.
Around the year 1,600, the coastline reached what is now the Imperial Palace in Hibiya and ran along the present-day Yamanote train line. "If you dig under Shinagawa Station, you still find lots of sea shells," explains Yamamoto.
Today, Tokyo's biggest green space is concentrated around the Imperial Palace, a reminder of the city's feudal past. But the map room also looks into the future, projecting population shifts and further reclamation of land from the sea. It even offers predictions of the effects of climate change on the city.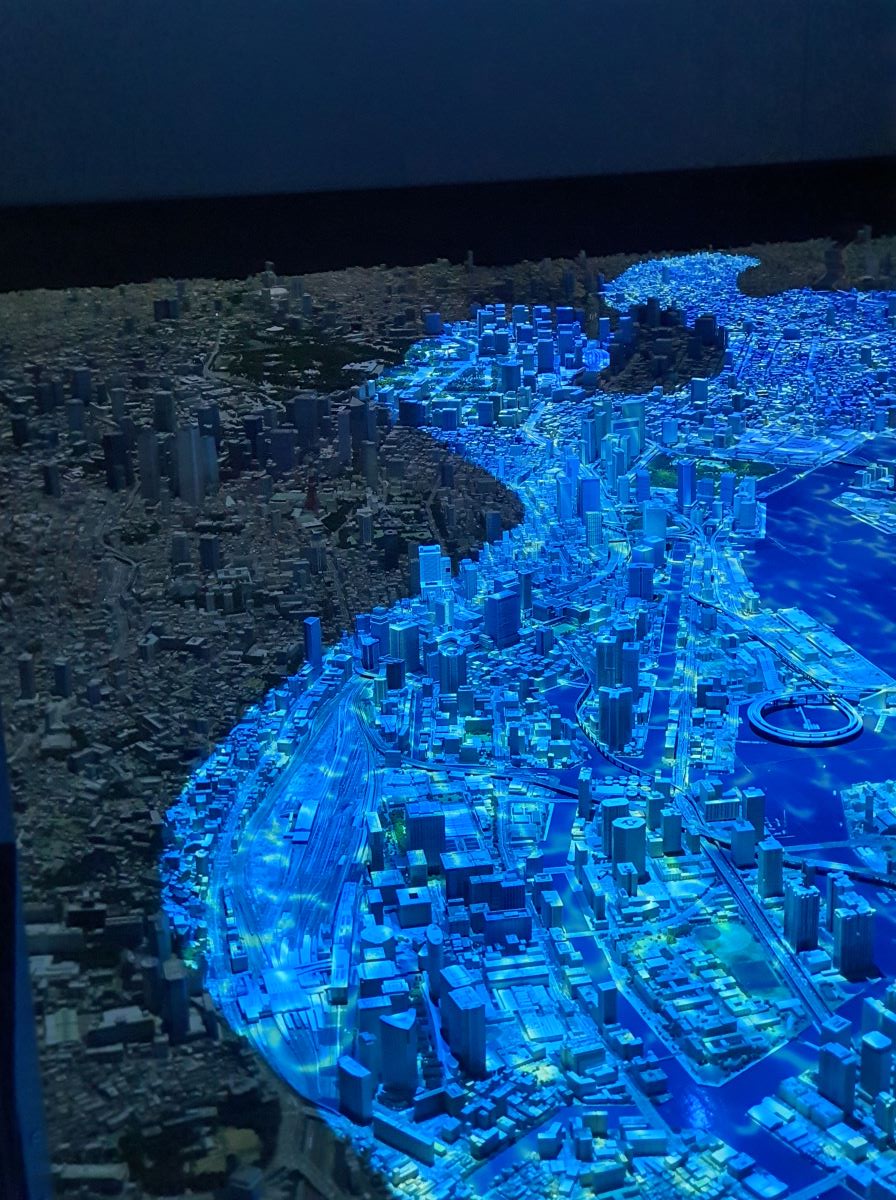 Mori's Brainchild
Most of all, the impressive model serves to show how Mori Building Company has reshaped Tokyo over the past two decades, with its mega developments in Minato ward, a central district of the city. Ark Hills, Roppongi Hills, and now Azabudai Hills have replaced traditional neighborhoods with a signature blend of shopping malls, entertainment facilities, luxury residences, and offices.
"We are not a normal developer," explains Yamamoto with pride. "We only do large-scale projects." Areas transformed by the company are typically between 10 to 15 hectares (25–37 acres) — two times the size of London's Wembley Stadium.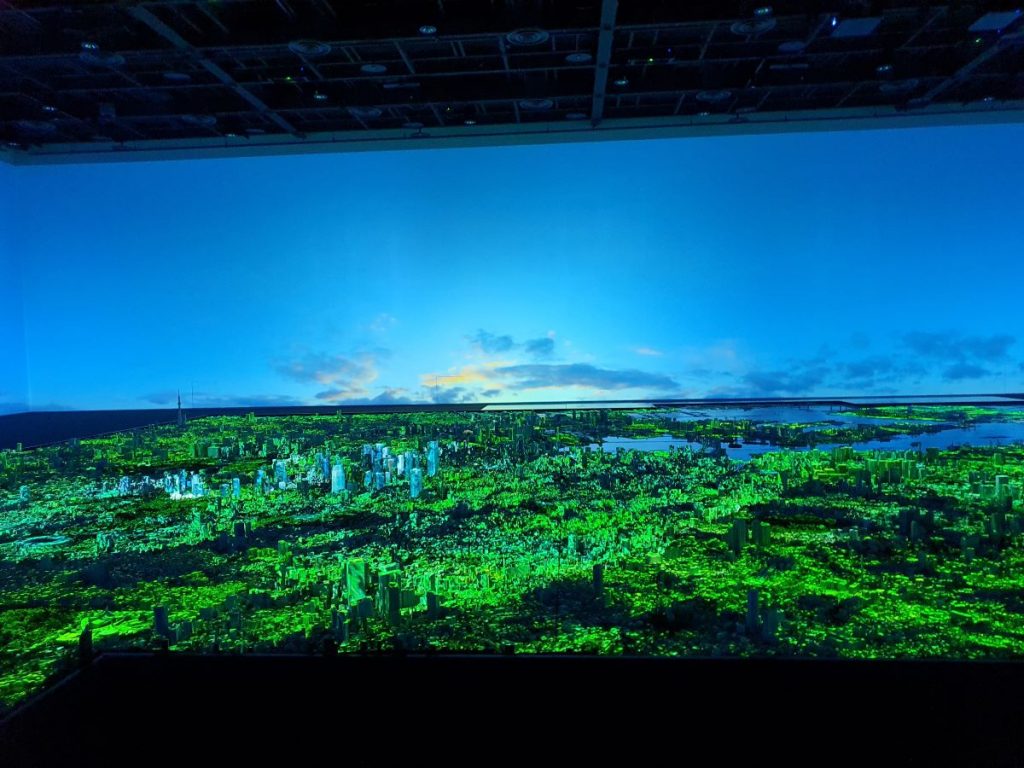 The map room is the brainchild of Minoru Mori, the company's founder who passed away in 2012. In his autobiography, Mori described the model as "the best tool for me to think about the future of cities." He continued, "Rather than spending 100 hours preaching on urban development theory to get a consensus, it is far more effective to build an urban model and show it."
Japan's most influential building tycoon always adopted a unique strategy. Many other famous urban redevelopments ventured into former industrial sites like London's Battersea Power Station or Canary Wharf. Another example is underutilized spaces like Hudson Yards in Manhattan. But Mori has managed to change the urban landscape by replacing existing residential neighborhoods.
Patience is Key
For each mega project, Mori and his executives took years to convince around 400 small landowners to sell their properties and join forces with them. Mori's map room also served as a way of showcasing plans and advertising projects to homeowners, business people, community leaders, neighborhood associations, and politicians.
In fact, each of these urban redevelopments took around two decades to complete. Yamamoto points to cities like Shanghai, Hong Kong, and Singapore where changes are happening far more quickly. He sees his country on a path of gradual decline and looks with envy at other Asian cities. Only when the model lights up to show the density of Michelin-star restaurants in Tokyo does his patriotic pride appear. "The food is good here, isn't it?" he says.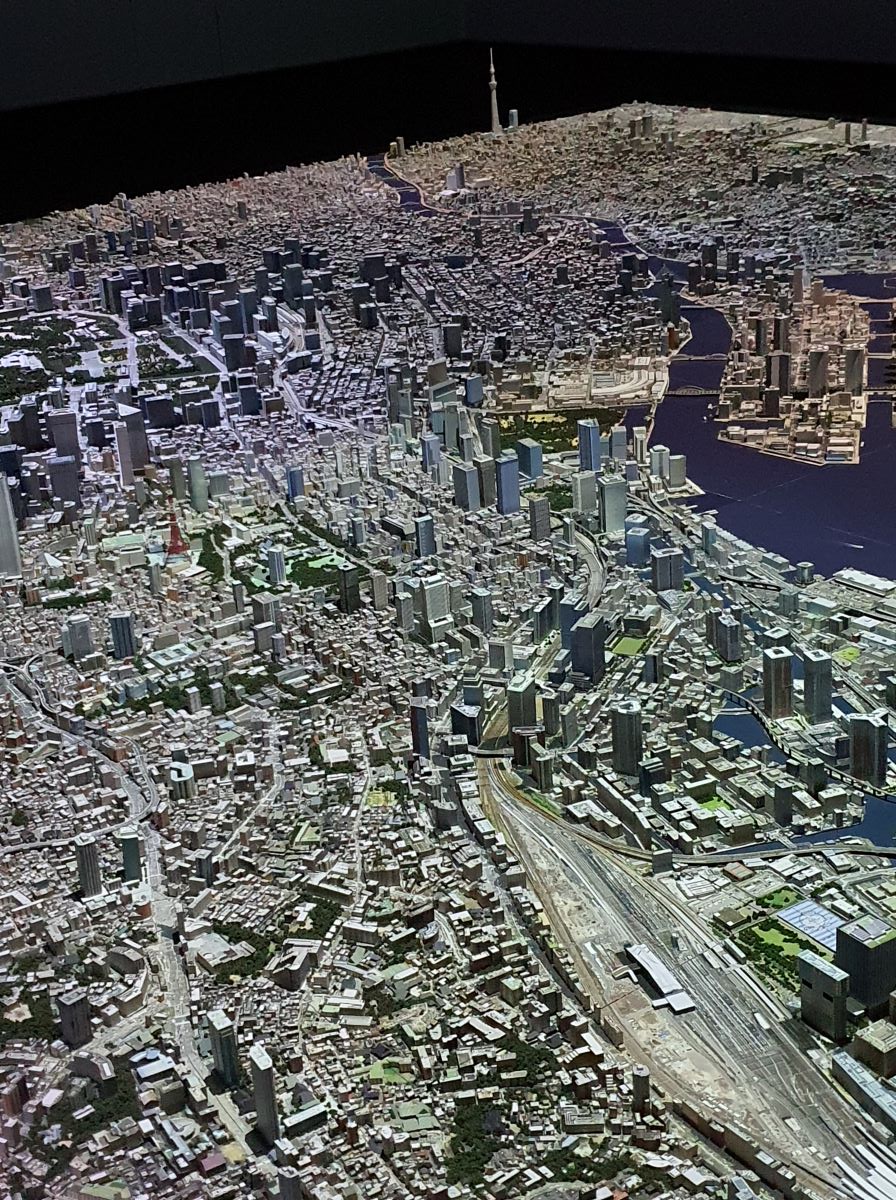 In most other areas Tokyo is losing out, Yamamoto fears. He cites an international city ranking, where the Japanese capital has just dropped one spot to number four. According to Yamamoto, the lack of English speakers, international schools, and surprisingly, international flights, seem to weigh heavily on the city's standing.
He hopes that Mori Building's latest project in Toranomon-Azabudai will serve as a counterweight to what he perceives as the city's decline. The company envisions a kind of haven for international expat families. They will have access to a British school, preventative medicine clinic, premium supermarket, and various other conveniences. Such expats would have the disposable income needed to pay the rent.
An Ever-Evolving City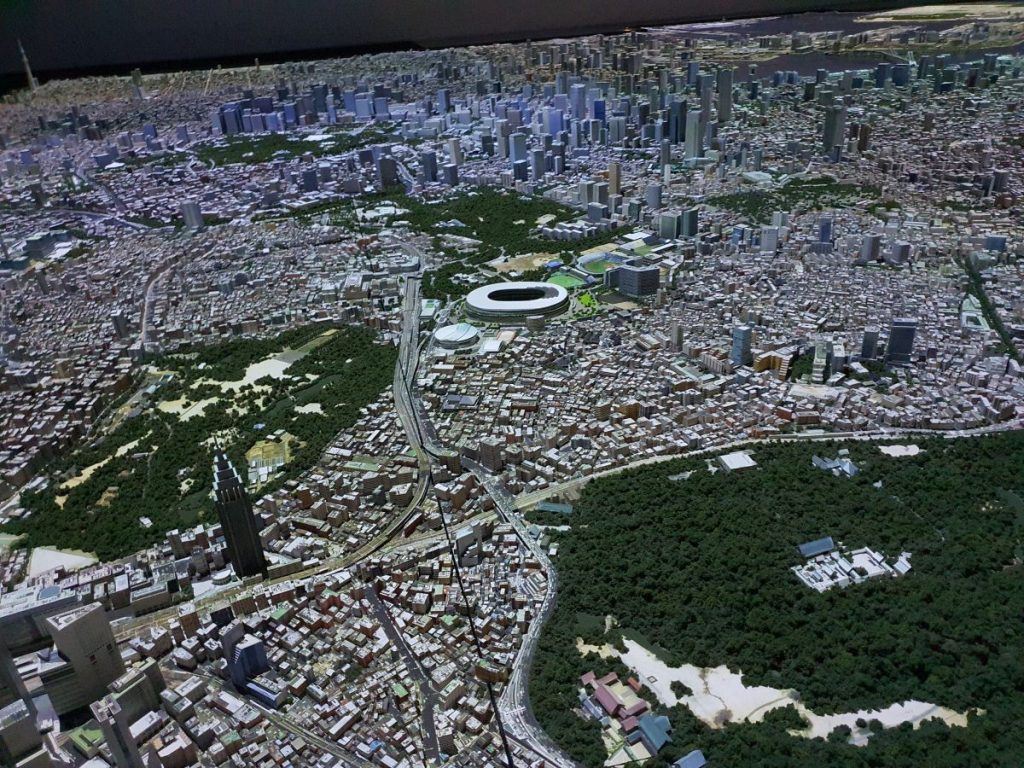 Although there is little sign of it so far, Mori Building promises that the new development will combine "the sophistication of a megalopolis with the intimacy of a small village."
Tokyo is always building and rebuilding, renewing itself constantly. It is a city that undergoes changes while providing affordable housing for its 37 million inhabitants in the metropolitan area and 14 million in the city proper. And every building, road, or bridge that changes gets updated on the scale model of Tokyo at the Mori map room.
RELATED:
Author: Agnes Tandler