NATO Deepens its Partnership with Japan as the US Expands Military Drills with South Korea
On visits to Seoul and Tokyo, Jens Stoltenbeg said "what happens in Europe matters to the Indo-Pacific - and what happens in Asia matters to NATO."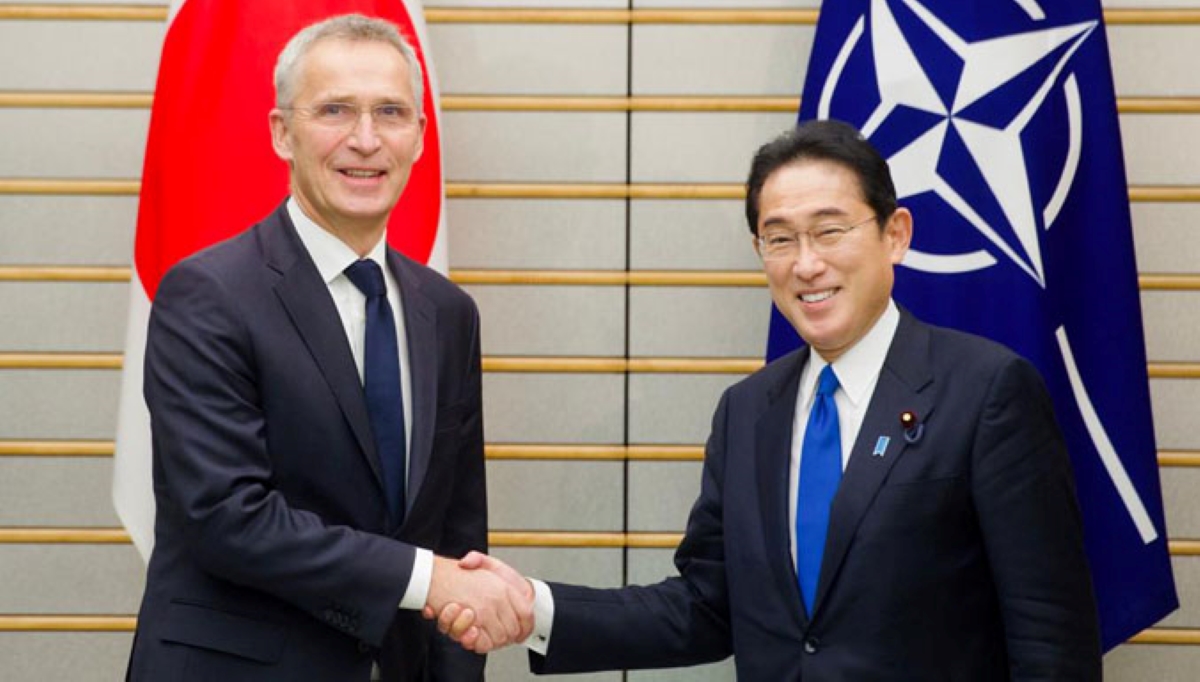 In the view of the Secretary General of NATO, the world faces an alarming new "security reality."
Jens Stoltenberg outlined his concerns during a speech to students at Keio University in Tokyo, which was delivered on Wednesday (February 1, 2023).
"Russia's war in Ukraine has shattered peace in Europe. Moscow and Beijing are at the forefront of an authoritarian push-back." he warned.
In the face of such threats to freedom and democracy, Mr Stoltenberg said it was vital for NATO to deepen its partnerships with "like -minded" countries, including Japan, which he described as "an important global actor, actively promoting peace and supporting the rules-based international order."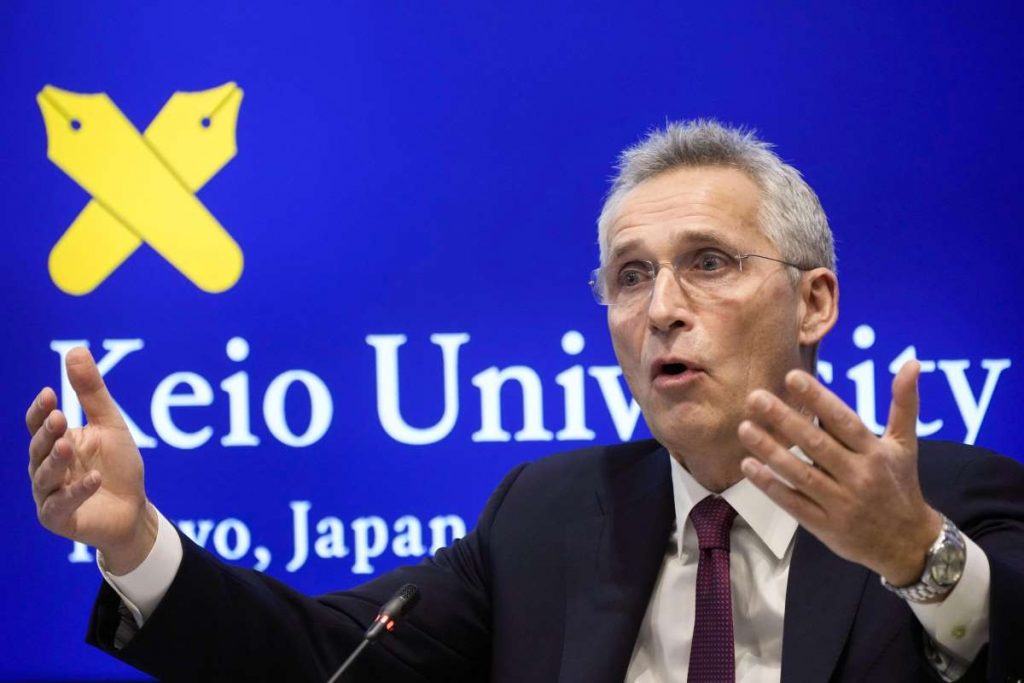 Oceans Apart with Overlapping Concerns
In his speech, Mr Stoltenberg emphasized parallels between the security of the Euro-Atlantic area - which has been NATO's focus for almost 75 years - and the current situation in Asia.
"We may be oceans apart but our security is closely interconnected and we share the same concerns. This includes supporting Ukraine," he told his audience at Keio.
The day before his speech to the university, Mr Stoltenberg went to Iruma Air Base near Tokyo. Japan's State Minister of Defense Toshiro Ino showed him cargo planes transporting aid to the Ukrainian people as part of an international humanitarian effort. Japan has not provided Ukraine with any fighting equipment.
Mr Stoltenberg discussed the war in Ukraine with Prime Minister Fumio Kishida, who has been vocal in his support of the Ukrainian President, Volodymyr Zelenskyy. The Prime Minister may travel to Kyiv this month, provided it is safe to do so.
Afterwards, at a joint press event, Mr Stoltenberg used a phrase which was similar in tone to a warning issued by Mr Kishida. "What is happening in Europe today could happen in East Asia tomorrow," he said.
Mr Stoltenberg added that a Russian victory in Ukraine would embolden China, at a time when it is "bullying its neighbors and threatening Taiwan".
(See Secretary Stoltenberg's press conference with Prime Minister Kishida.)
He said: "This war is not just a European crisis, but a challenge to the world order. Beijing is watching closely and learning lessons that may influence its future decisions."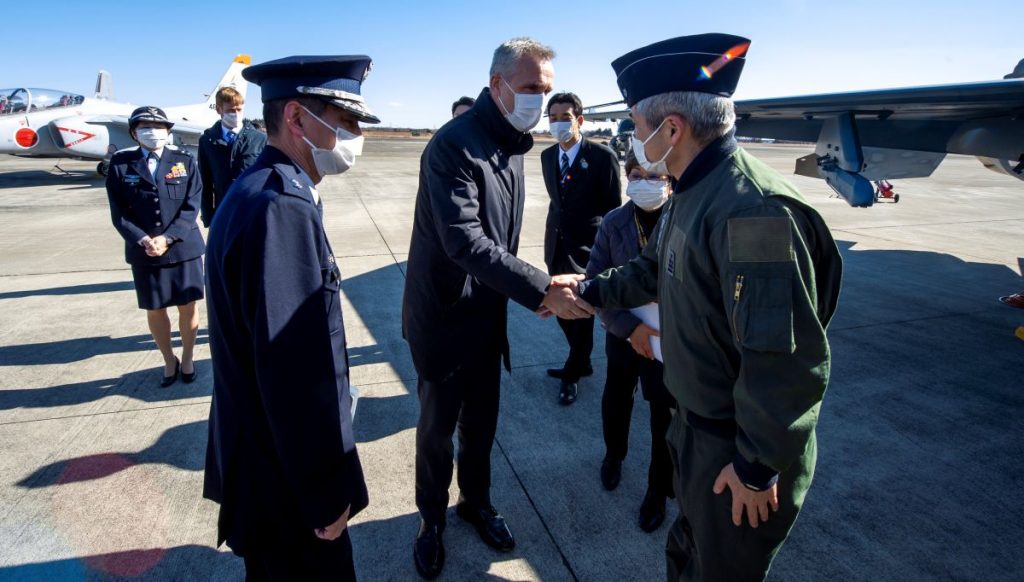 Japan's Security Strategy
Closer cooperation between Japan and NATO was a theme of Japan's National Security Strategy, which was published late in December 2022. At around the same time, Mr Kishida's cabinet approved a significant increase in the defense budget.
NATO and Japan are planning to work more closely on a range of issues, including maritime security, arms control and countering disinformation.
This year, Japan holds the presidency of the G7 group of countries, which brings Mr Kishida in close contact with many NATO members. He will host the G7 leaders at a summit in Hiroshima in May.
In June 2022, Mr Kishida attended a summit of the leaders of NATO countries in Madrid. President Yoon Suk-Yeol of South Korea also took part in the meeting.
Apart from its alliance with the United States, South Korea is not a member of any military pact. However, since the Russian invasion of Ukraine it has been deepening its partnerships with both NATO and with the United States.
This was evident from two high profile visits to Seoul which took place within the space of a few days. The NATO Secretary General, Jens Stoltenberg was followed by the US Secretary of State for Defense, Lloyd Austin.
Mr Stoltenberg praised South Korea's principled stance on Russia's war of aggression, as well as its contributions to NATO's humanitarian support for Ukraine. He said that he and President Yoon had agreed on the need to maintain pressure on North Korea to abandon its missile and nuclear activities.
Mr Stoltenberg told an audience at the CHEY Institute for Advanced Studies in Seoul: "What happens in Europe matters to the Indo-Pacific, and what happens in Asia matters to NATO."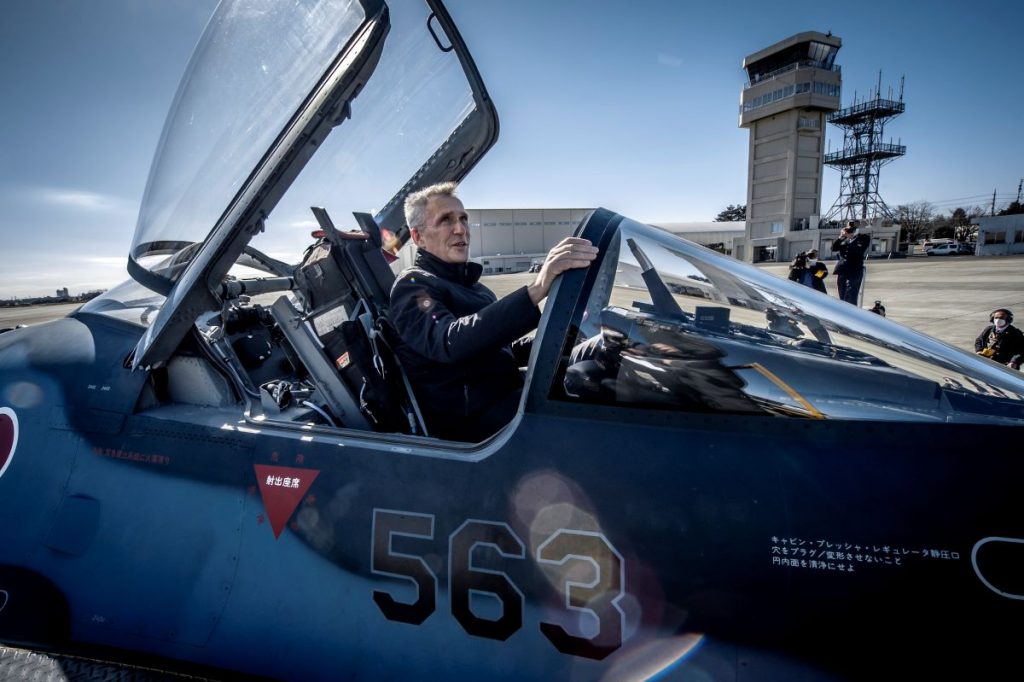 Deterrence Pledge
Soon after Mr Stoltenberg left South Korea to continue his tour of East Asia with a visit to Japan, Lloyd Austin arrived in Seoul. The Korea Times reports that he used this event to announce that South Korea and the United States will expand the size and scope of their combined military drills.
Following discussions with his South Korean counterpart Lee Jong-sup, Mr Austin emphasized that South Korea is a central part of America's Indo-Pacific strategy.
"Our commitment to the defense of the ROK (South Korea) remains ironclad and the United States stands firm in its extended deterrence commitment," said Mr Austin.
"That includes the full range of US defense capabilities, including our conventional, nuclear and missile defense capabilities."
Like Mr Austin, Mr Stoltenberg used his trip to Seoul to condemn North Korea's nuclear program and "reckless" ballistic missile tests. "We know that North Korea is providing military support to the Russian war efforts with rockets and missiles, and this just highlights how interconnected we are," he warned.
Earlier, the Secretary General laid a wreath at the Seoul National Cemetery in tribute to the thousands of veterans buried there.
RELATED:
Author: Duncan Bartlett, Diplomatic Correspondent
Duncan Bartlett is a regular contributor of articles on diplomacy. You can read his other articles and essays on JAPAN Forward.