[ODDS and EVENS] As the Pandemic Raged On, Sports Delivered Inspiring and Joyful Moments in 2021
Individual achievements and team success stories gave us excitement and entertainment, all of which we should be grateful for.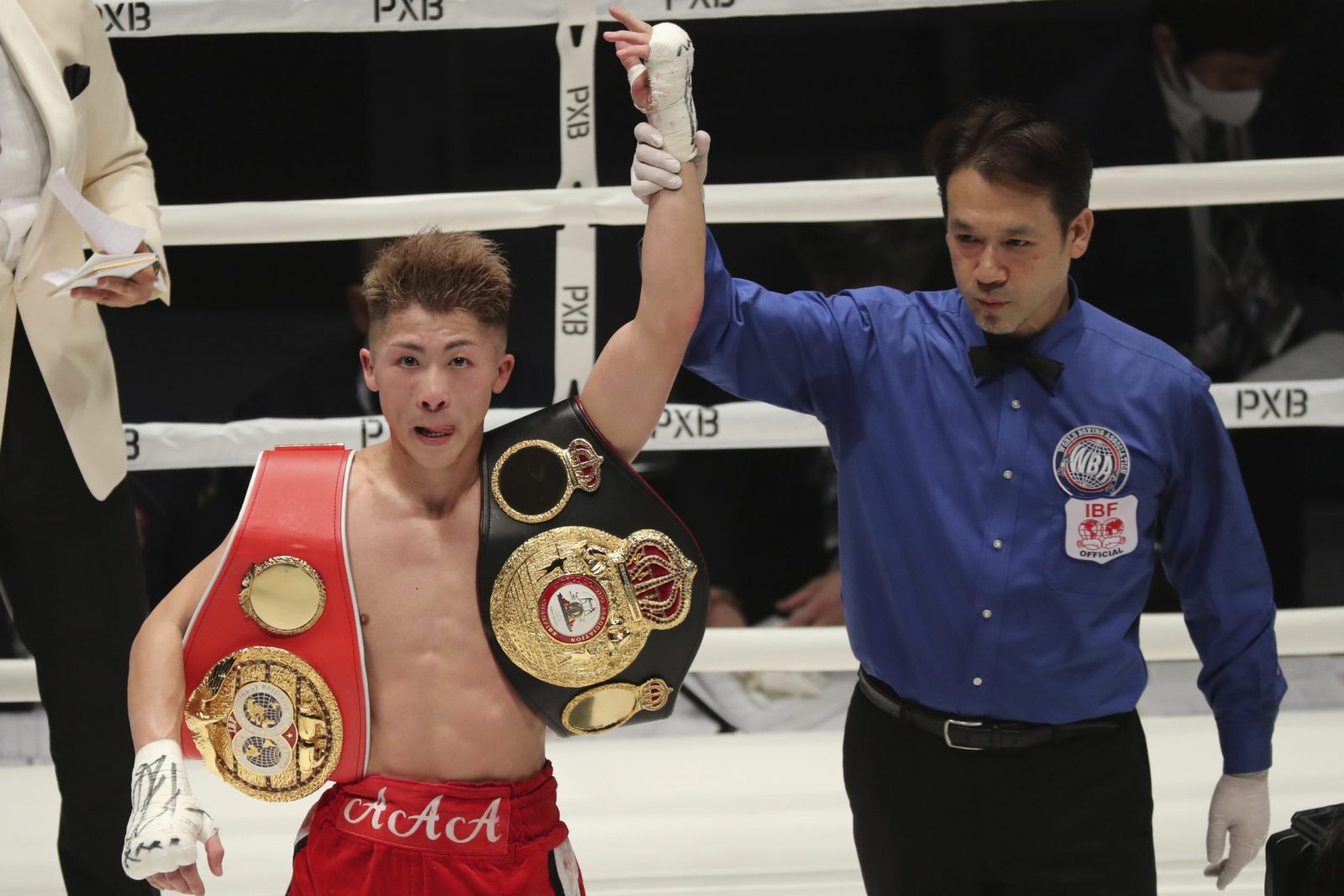 ~~
~
In a year filled with uncertainty, states of emergency, quasi-states of emergency and the most unusual Olympics ever, sports played an interesting (and, arguably, vital) role in getting us from 2021 to the countdown for 2022.
Humans don't spend every waking moment thinking about a global pandemic, even if the totality of it and the tragic loss of life are on our minds quite often. Diversions such as hobbies and entertainment provide routines to our daily lives, with sports giving us joy and pain and frustration and excitement and other emotional releases.

Looking back at the past 360-plus days before the calendar flips to the Year of the Tiger, this columnist believes that 2021, often grim and depressing, had splashes of positivity that inspired society. And even while dealing with the difficulties and challenges of COVID-19 protocols and chaotic changes in sports event schedules, there were immeasurable sporting moments that enriched our year, thanks to the efforts of athletes and teams, coaches and organizers, et al.
This column will not attempt to be an exhaustive, detail-filled summary of the year in sports. Instead, a few feel-good moments in sports from the second year of the global pandemic are highlighted below.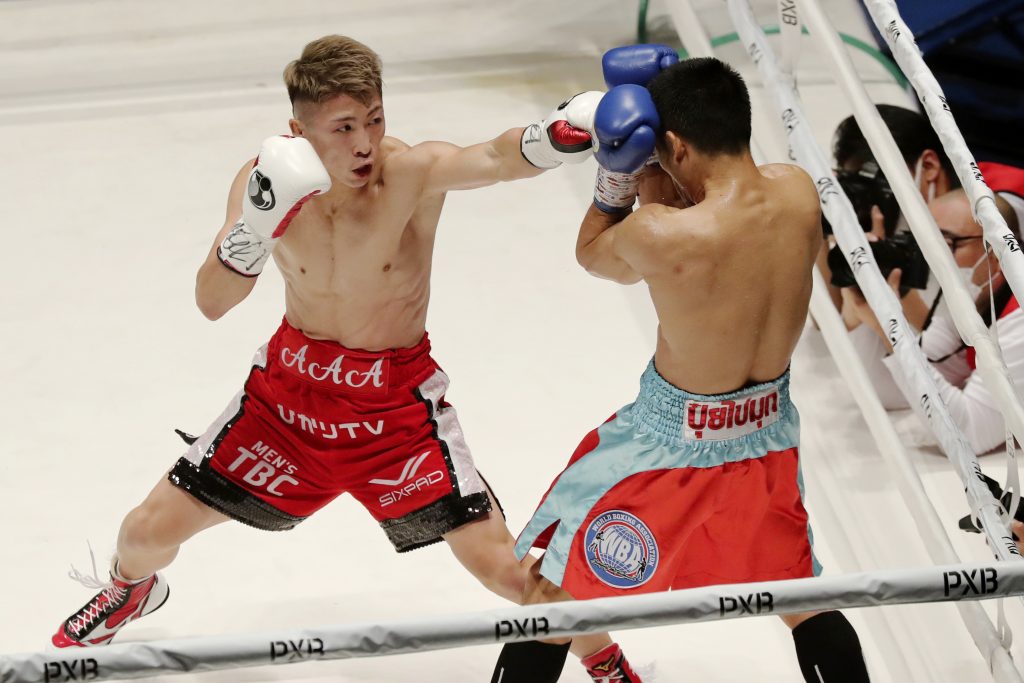 'Monster' Inoue Makes a Pair of Title Defenses
Undefeated boxing world champion Naoya "Monster" Inoue pummeled Filipino challenger Michael Dasmariñas on June 19 in Las Vegas.
WBA and IBF bantamweight champion Inoue, in his prime and as powerful as ever in pursuit of pugilistic greatness at age 28, is an inspiring figure in a sport often lacking in clarity. It's hard to come across anybody who trains harder or exerts more energy in the gym in between fights.
Inoue earned a third-round knockout against Dasmariñas, then waited for his next title defense to materialize.

For Inoue, December 14 provided that opportunity, even after the latest travel restrictions had already been implemented in Japan due to the omicron variant of the coronavirus. Thai challenger Aran Dipaen was already in Japan training for the fight in late November when the entry ban on non-foreign residents and overseas visitors was issued.
Inoue was sharp and aggressive in landing punches of all varieties against Dipaen and finished him off in the eighth round via a technical knockout. Sumo venue Ryogoku Kokugikan provided the unique backdrop of the fight, held before a half-capacity crowd. It was Inoue's 17th consecutive world title victory. (He previously held WBC light flyweight and WBO super flyweight belts.)
What resonated with fight fans, I think, even more than a sustained display of Inoue's punching power, was the fact that he wasn't satisfied with the effort that produced his 22nd victory in as many pro fights.
"I'm sorry it became a fight that fell way below the expected level. Dipaen was really tough," Inoue told reporters in a post-fight press conference. "It was good I could enjoy fighting eight rounds in a Japanese ring. Hopefully we can provide cards that fans want to watch next year."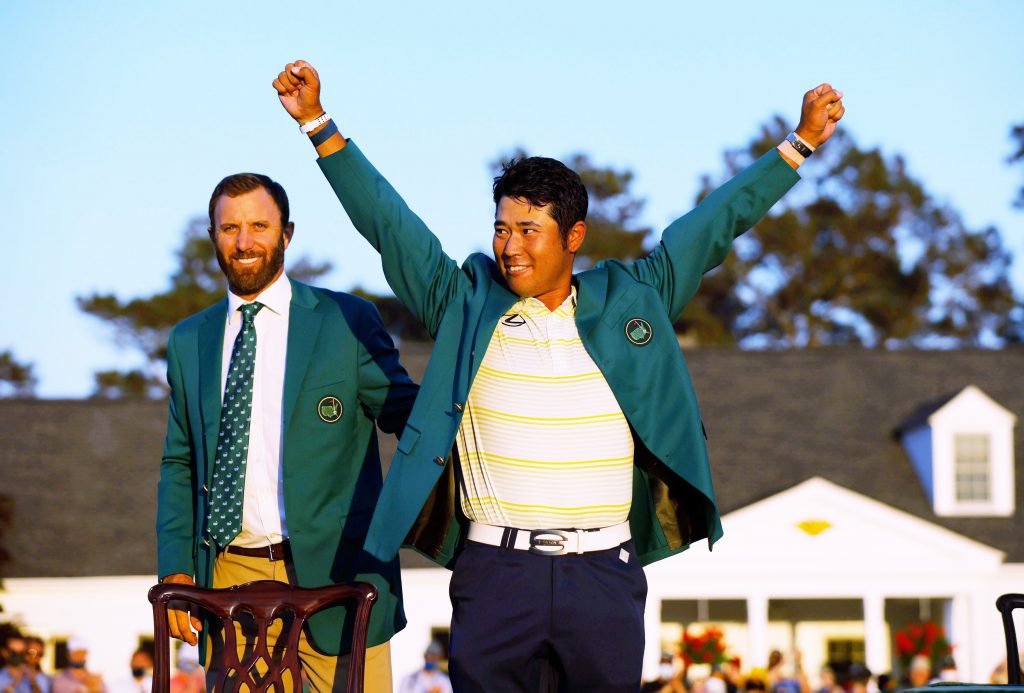 Matsuyama Exudes Joy at the Masters
When Hideki Matsuyama became the first Japanese man to win a golf major on April 11, there was a palpable buzz on the Japanese news programs the next day (a Monday) and engaging conversations throughout the nation about the accomplishment for several days afterward.
It was a textbook example of a historic moment, and also an event that Japan rallied around.
Matsuyama, who turned pro in 2013, has been a fan favorite for years. Humble and polite, he enjoys steady support from golf fans in his homeland. His one-stroke win over American Will Zalatoris in the Masters was too close for comfort, Matsuyama insisted later.
"I'm sure I gave the fans back in Japan a little scare there so I'll try to win easier next time," Matsuyama told reporters after accepting the green jacket.
With the global media on hand to ask Matsuyama about the Tokyo Olympics only three-plus months before the Opening Ceremony, the Ehime Prefecture native's thoughtful comments illustrated his polite nature.
"I'm really looking forward to the Olympic Games in Tokyo," Matsuyama said. "If I am on the team, and maybe it looks like I will be, I'll do my best to represent my country, and hopefully I'll play well."

Matsuyama played in the Tokyo Games. He fell short of the bronze medal after a head-spinning seven-man playoff for third place.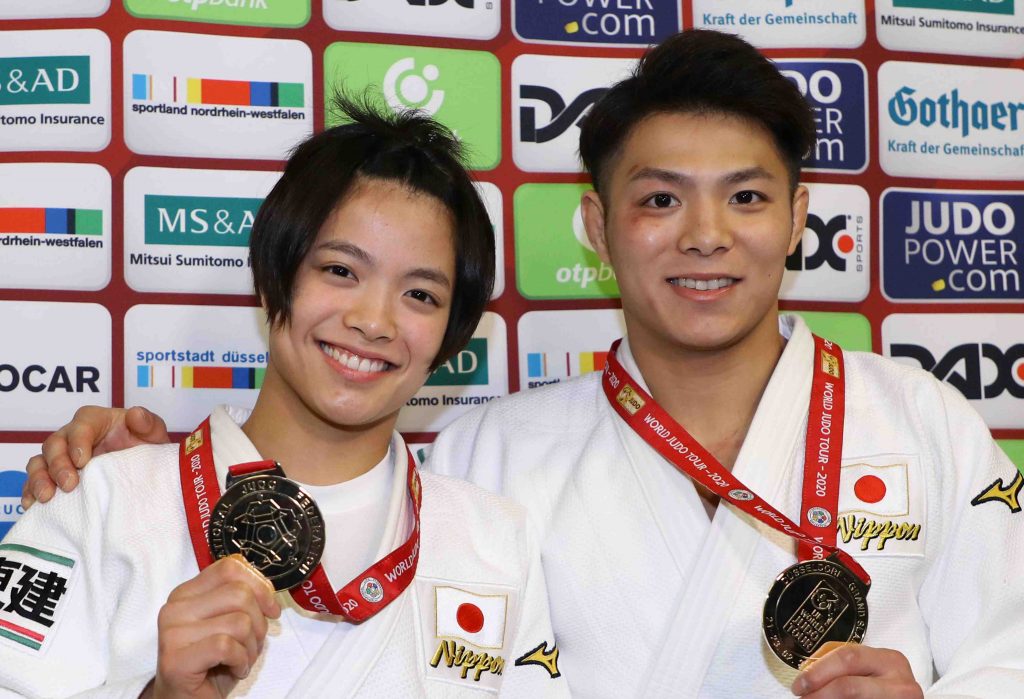 Family Celebrations for Judoka Siblings
I can't think of many sports stories as special as the one that tied the bond between Uta and Hifumi Abe together forever.

A shared experience and a wonderful show of support for one's sibling marked the occasion on July 25 at Nippon Budokan.
Uta Abe, competing in the women's 52-kg final, collected the family's first gold medal of the day with a win by ippon over France's Armandine Buchard.
After the life-changing feat, a thrilled Abe said: "I wasn't even sure if we would have the Tokyo Olympics. To win gold under these circumstances is a huge honor. I've been working so hard for the past four years and was determined to win the gold. Now I'll cheer on my brother."
Before the day was through, Hifumi Abe arrived at the moment he was waiting for: a spot in the men's 66-kg final. He capitalized on the opportunity, conquering Georgia's Vazha Margvelashvili by waza-ari.
The great day for the Abe siblings was witnessed by a small gathering of judo and Olympic officials, athletes and media, sans fans, at the arena. After the International Olympic Committee, Tokyo 2020 organizers and the Japanese government decided to hold the Games without spectators because of the threat of COVID-19, the backdrop of joyous moments like the Abes' two gold medal-winning feats was a lot more muted.

Even so, Uta's older brother was enthralled by the experience. And his comments and emotions echoed the feelings of so many of the 11,000-plus athletes who competed at the Tokyo Games.

"I'm thankful the Olympics were able to be held under these conditions," Hifumi Abe said. "Due to the support of so many people I was able to win this gold medal. After seeing my sister win, I felt I had to win and took advantage of the one chance I had. I will do everything I can to uphold the honor of being an Olympic champion."
Exciting Baseball All Season Long
A pair of storylines underscored this year's baseball drama in big ways.
While not included here, you also can't discount the joy that Samurai Japan's gold medal and the Japan women's softball team's title at the Tokyo Olympics brought to fans.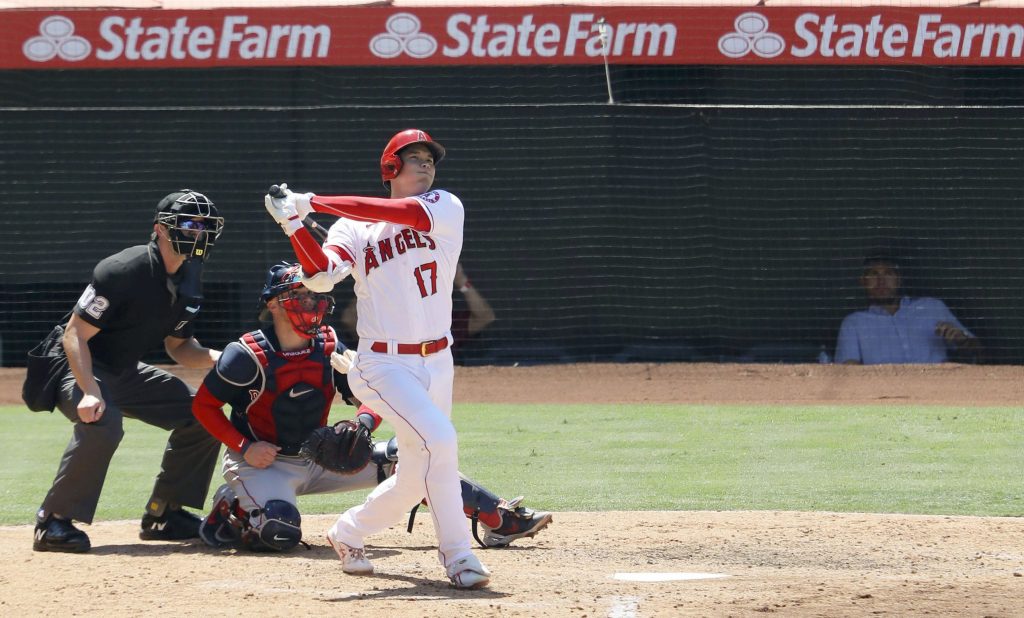 Baseball Fans Thrilled by ShoTime
Los Angeles Angels superstar Shohei Ohtani far exceeded all expectations when he was penciled in as the club's everyday designated hitter and a starting pitcher this season. And he always looked and sounded appreciative for every opportunity to play.

On a daily basis, Ohtani highlights were ubiquitous. There was a real buzz, with more than a few non-baseball/non-sports fans also making a habit of checking out what Ohtani did in his previous game.

Throughout the summer, many of my Japanese friends marveled at his latest titanic home-run blast or another impressive pitching performance.
It was a new thing for Major League Baseball that Ohtani was allowed to appear in the 2021 All-Star Game as the American League pitcher and also serve as the Junior Circuit's leadoff batter (as the designated hitter). MLB Commissioner Rob Manfred acknowledged the buzz that followed Ohtani around the league, and adjusted the rules so he could be listed at both positions.

With Ohtani winning the American League MVP Award by a unanimous vote, the Iwate Prefecture native also raised the bar for Japanese players ー bashing a Japanese MLB record 46 home runs and stealing 26 bases, for instance ー for decades to come. He did so in a season with players in and out of the lineup due to COVID-19 protocols, too.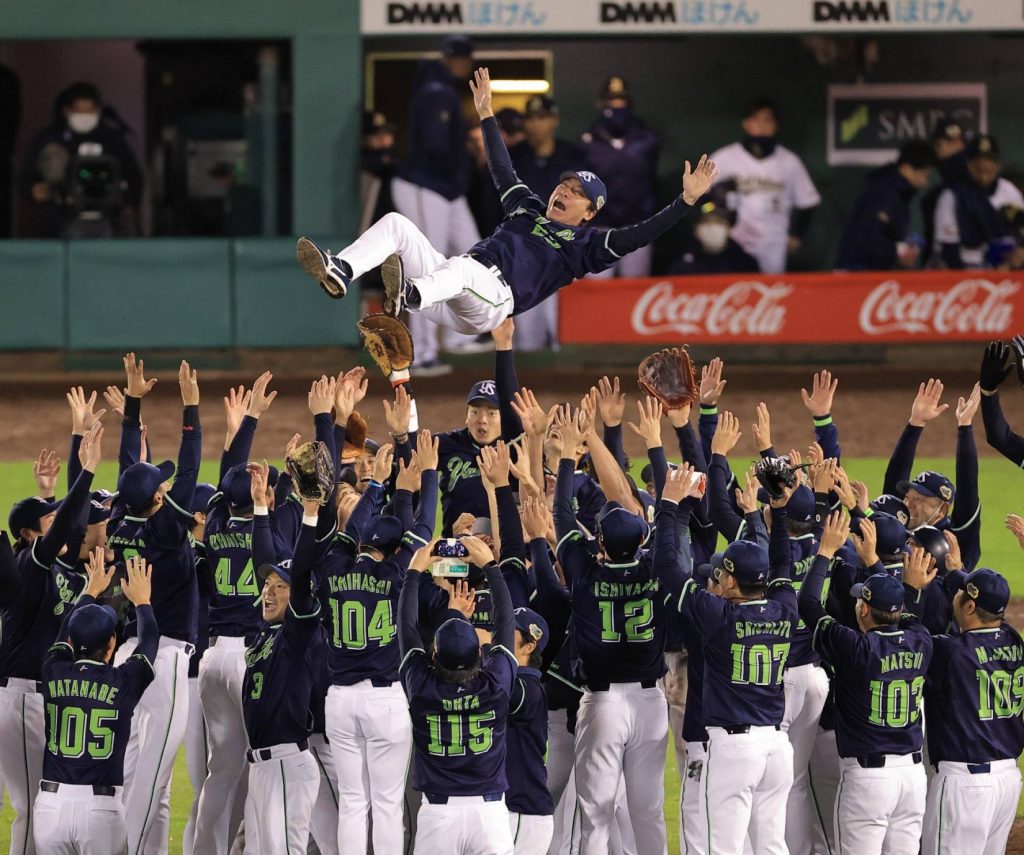 NPB's Dramatic 2021 Japan Series
In winning their first Japan Series since 1991, the Tokyo Yakult Swallows participated in one of the most entertaining championship series in Nippon Professional Baseball history. Five of the six games were decided by one run.
In Game 6, Yakult captured the title with a walk-off win on a Shingo Kawabata pinch-hit single in the 12th inning on November 27.
The Swallows and Orix Buffaloes clearly relished the big stage, and enthusiastic fan support was seen at Kyocera Dome (Games 1 and 2), Tokyo Dome (Games 3-5) and Hotto Motto Field (Game 6 in Kobe). There were 15,000-plus fans in attendance at all six games, with a high of 24,565 reported for Game 3 at the Big Egg.
And even with 50% attendance capacity rules enforced due to coronavirus restrictions, the spectators brought normalcy to the ballpark with songs and chants for players while wearing facemasks.

Adding to the unique nature of this year's Japan Series was the fact that both clubs had finished in last place the previous year.
At a time when we're all striving to maintain some sense of normalcy in life, seeing these two former also-rans reach the top of the Central League (Swallows) and Pacific League (Buffaloes) was intriguing and inspiring at the same time.


Author: Ed Odeven

Follow Ed on JAPAN Forward's [Japan Sports Notebook] here on Sundays, in [Odds and Evens] here during the week, and Twitter @ed_odeven.