Putin's Russia Conducts Missile Drills in the Sea of Japan
A week after Prime Minister Kishida demanded Russia pull its forces out of Ukraine, Russia's Navy fired rockets capable of destroying a ship near Japan.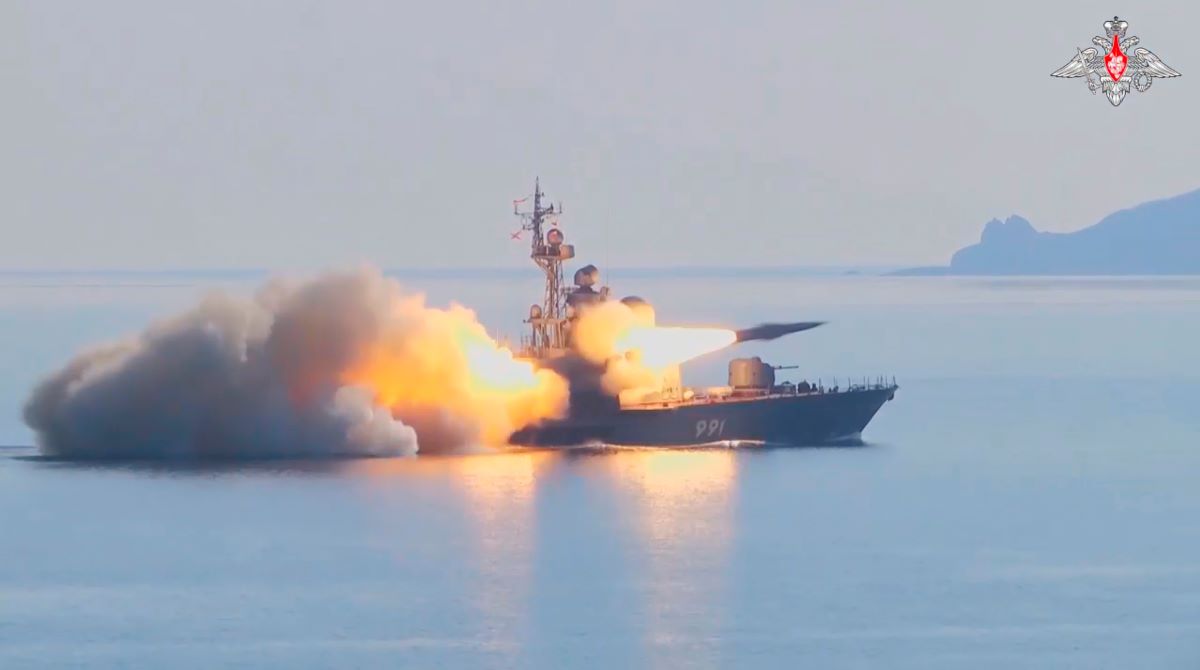 The Sea of Japan - already menaced by North Korea - has now been used for target practice by Russia.
The Russian defense ministry said that on Tuesday March 28 its Pacific Fleet fired two Moskit cruise missiles at a "mock enemy sea target," which was struck by a direct hit.
The P-270 Moskit missile is a medium-range supersonic cruise missile of Soviet origin. It is capable of destroying a ship within a range of up to 120 km (75 miles), according to Reuters.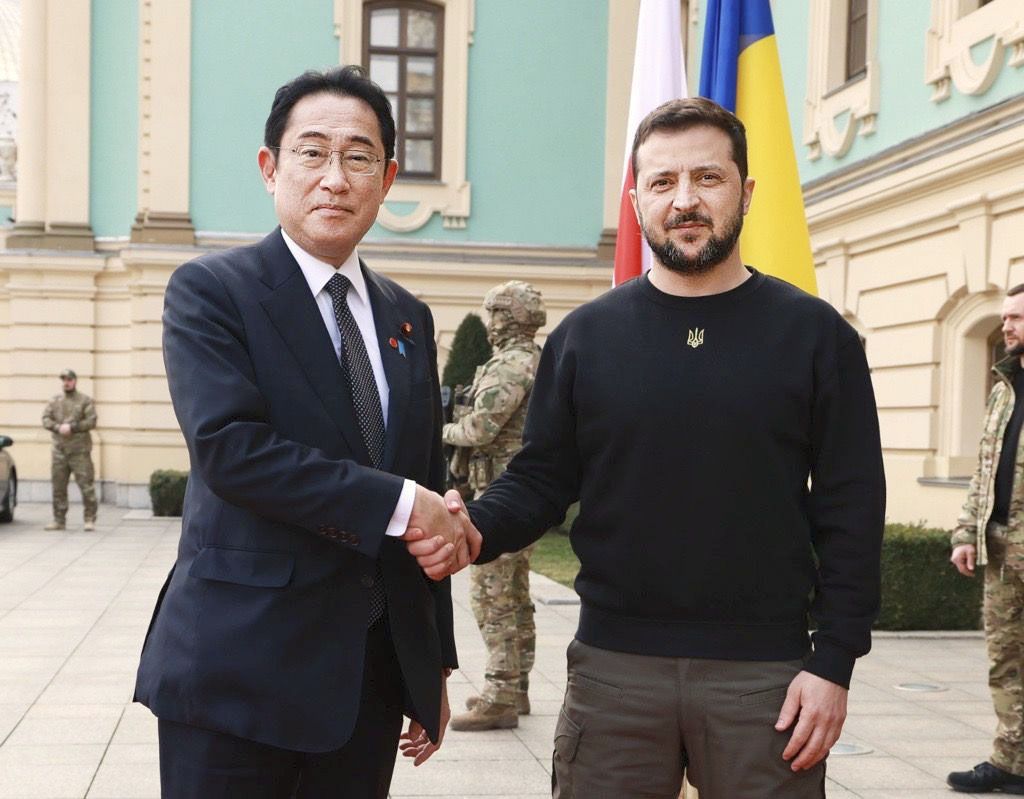 United Support for Ukraine
Prime Minister Fumio Kishida was informed of the Russian naval action, which took place just a week after he visited Ukraine to show solidarity with President Volodymyr Zelenskyy.
The message he carried with him on that trip was not just from Japan but from all the Group of Seven (G7) nations. "We are united in our support," he said.
Mr Kishida called the Russian invasion of Ukraine "an outrageous act which violates the international order." He also demanded that Russia immediately and unconditionally withdraw all its forces from Ukraine.
Speaking in the wake of the Russian naval action in the Sea of Japan, Foreign Minister Yoshimasa Hayashi said the government will remain vigilant against Moscow's military operations.
"As Russia's invasion of Ukraine continues, Russian forces are also becoming more active in the Far East, including Japan's vicinities," Mr Hayashi told reporters in Tokyo.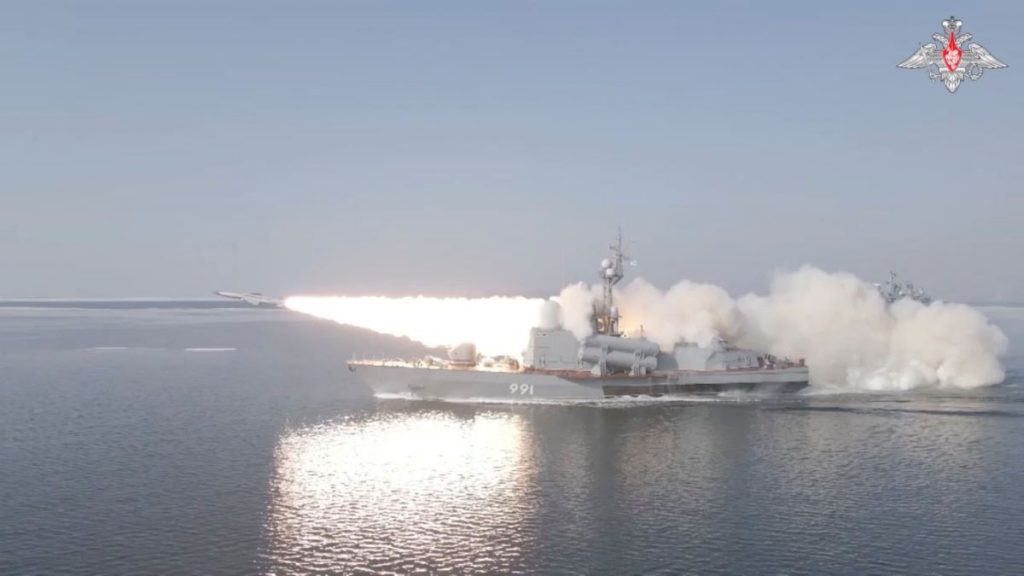 Increasing Threats
The aggressive action by the Russian military suggests that Japan is now in the perilous position of facing simultaneous threats from Russia, North Korea and China.
Until fairly recently, Japan had nevertheless hoped to maintain a cordial relationship with Russia. Former Prime Minister Shinzo Abe held frequent meetings with Vladimir Putin. In them, they discussed Japanese investment in Russia's Far East and the possibility that the Kuril islands - known in Japan as the Northern Territories - could one day be returned.
There was hope that a "peace treaty" could be reached, resolving the historical anomaly that Russia and Japan never signed an armistice to formally end their World War Two hostilities.
Discussions on that issue were broken off by the Russians after Japan supported the United States and other democracies in imposing sanctions on Moscow following the invasion of Ukraine.
Undeclared Alliance
The other factor which has also profoundly altered the security landscape around Japan is the alarmingly close relationship between Russia and China.
At their recent meeting in Moscow, Xi Jinping and Vladimir Putin showed that they are joined in the "most consequential undeclared alliance in the world" according to Harvard Professor, Graham Allison.
Professor Allison also described Putin's war on Ukraine as "a colossal strategic blunder." That has not only revived and strengthened NATO but has also emboldened democracies in the Indo-Pacific region, including Japan.
Japan's strong stance against Russian aggression in Ukraine appears to be the reason Russia flew two bomber planes, capable of carrying nuclear weapons, over the Sea of Japan a week before it fired its missiles at a target resembling a ship.
Russia's military activity around Japan - including on the islands to the North of Hokkaido - were one of the reasons the cabinet voted to significantly increase the defense budget in December 2022.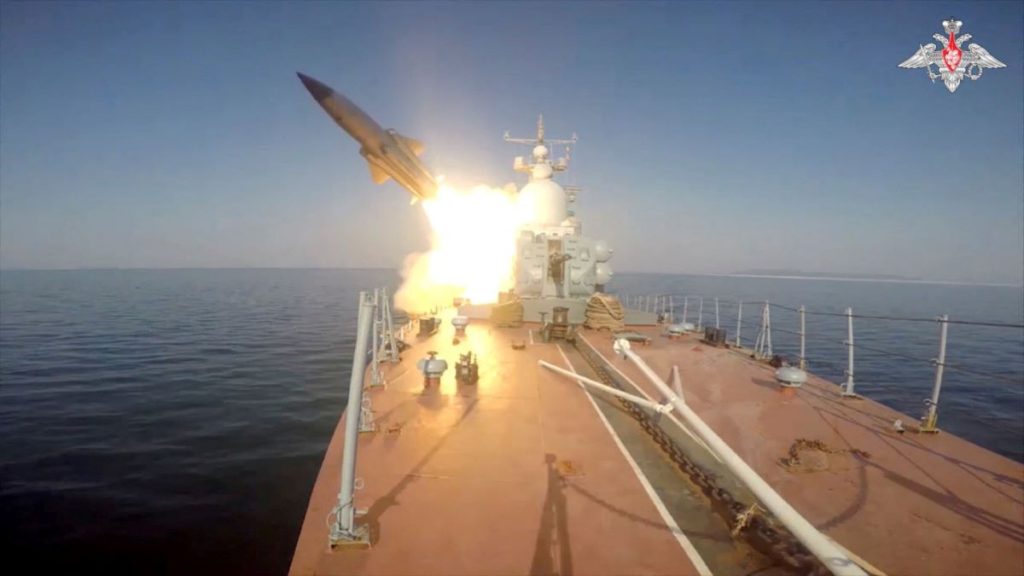 Nuclear Concerns
For Prime Minister Kishida, the other area of mounting concern is the threat of the use of nuclear weapons by Russia.
In mid-March, following his meeting with Xi Jinping, Vladimir Putin announced that Russia would station tactical nuclear weapons in a neighboring country, Belarus.
NATO described the move as "dangerous and irresponsible." And the Ukrainian foreign ministry further demanded an emergency meeting of the UN Security Council to respond to what it calls Russia's "nuclear blackmail."
Mr Kishida, moreover, has made it clear the use of a nuclear weapon by Russia would be considered an "act of hostility against humanity."
"Russia's act of threatening the use of nuclear weapons is a serious threat to the peace and security of the international community and absolutely unacceptable," Mr Kishida said in a speech in Australia in October 2022.
It is a message he is likely to repeat in May, when he hosts leaders from the G7 leaders in Hiroshima. President Volodymyr Zelenskyy has accepted an invitation to take part in the meeting via video link.
The leaders of the United States, the United Kingdom, France, Germany, Italy, Canada and the European Union will also be there. And South Korea's president, Yoon Suk-yeol also is expected to attend as an observer.
RELATED:
By Duncan Bartlett, Diplomatic Correspondent
Duncan Bartlett is the Diplomatic Correspondent for JAPAN Forward and a Research Associate at the SOAS China Institute. You can read his other articles and essays here.