Kishida's Visit to India Marks New Era in Ties
Kishida's recent visit to India reaffirmed the countries' shared commitment to a Free and Open Indo-Pacific and desire for further collaboration.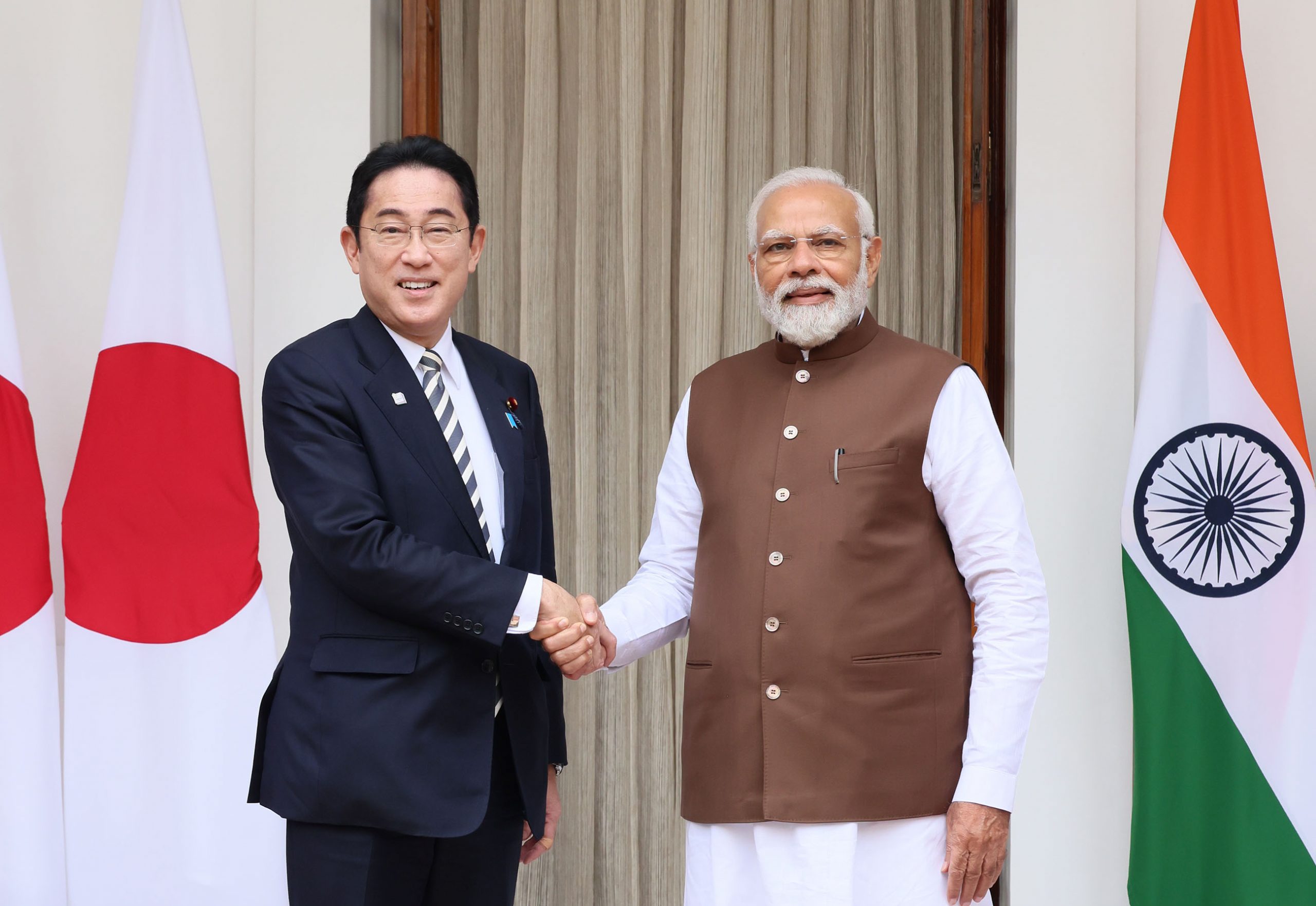 Recently, Japanese Prime Minister Fumio Kishida made his second visit to India as prime minister. His trip put him in India from March 19 to 21, exactly a year after his first visit as prime minister on March 19, 2022.
This particular visit was very significant for several reasons. It also meant that PM Kishida would be in India at least once again, for the G20 New Delhi Summit in September 2023, which India is hosting as the G20 chair. Mr Kishida also invited his Indian counterpart to the G7 Hiroshima Summit in May 2023. And Indian Prime Minister Narendra Modi accepted the invite.
What's In It for Japan?
The fact that this was an out-of-turn visit by PM Kishida goes to show the importance accorded to India by his administration. Shortely before, there were reservations expressed in some circles about the importance accorded to the bilateral ties, Those were a result of Foreign Minister Yoshimasa Hayashi's inability to attend the G20 Foreign Ministers' Meeting in India on March 1-2, 2023. Hayashi, however, more than made up for it the next day. He attended the Quad Foreign Ministers' Meeting, also in India, on March 3.
At the summit, PM Kishida and PM Modi designated 2023 as the "Japan-India tourism exchange year." It is high time Japan attracted more tourists from India. In the past, China has used tourists as a weapon to achieve political aims. This is something that Tokyo should be prepared for, if relations worsen between Japan and China.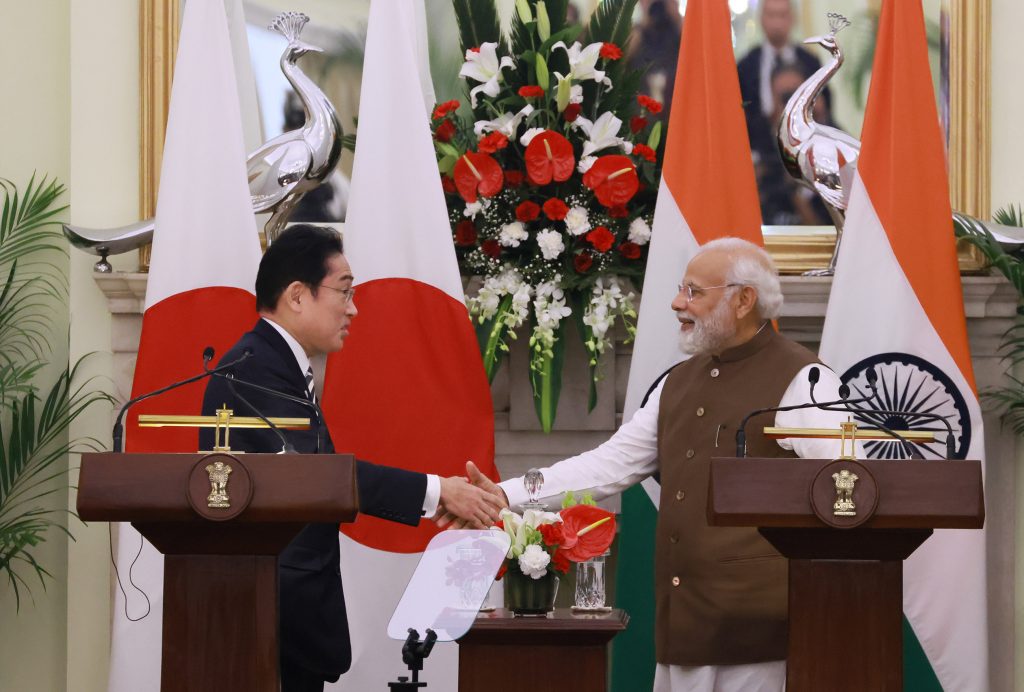 What's in it for India?
For New Delhi, the visit reaffirmed that India holds a special place in Japanese foreign policy. The two countries are partners in forums like the Quadrilateral Security Dialogue (Quad).
The two countries also conduct a host of military exercises together. This is something that used to be unthinkable for Japan, especially given the restrictions placed on it by its postwar constitution. Recently, the two countries conducted a string of military exercises like the Dharma Guardian exercises, the Veer Guardian exercises, and the Shinyu Maitri exercises.
Dissonances
However, there are quite a few divergences between the positions of Japan and India when it comes to global issues. For instance, on Ukraine. While New Delhi has not openly criticized Russia, Japan has been very vocal in speaking out against Russia. Immediately after the visit to India, PM Kishida visited Ukraine. Until then, he had been the only G7 leader not to have visited Ukraine. There was pressure on him from all sides to make a visit to show solidarity with Ukraine, especially since Japan is the G7 chair for 2023.
Secondly, while Japan is an ally of the United States, India is not. New Delhi still has significant military relations with Moscow, which accounts for the majority of its defense hardware imports. Japan and Russia also have a territorial dispute.
Third, things are still not working out in the field of trade between the two sides. The bilateral trade between India and Japan was worth only $20.57 billion USD for the fiscal year 2021-2022. On the other hand, despite the tensions between India and China, trade between the two countries stood at a mammoth $135.98 billion USD in 2022. India's trade deficit with China crossed the $100 billion USD mark for the first time.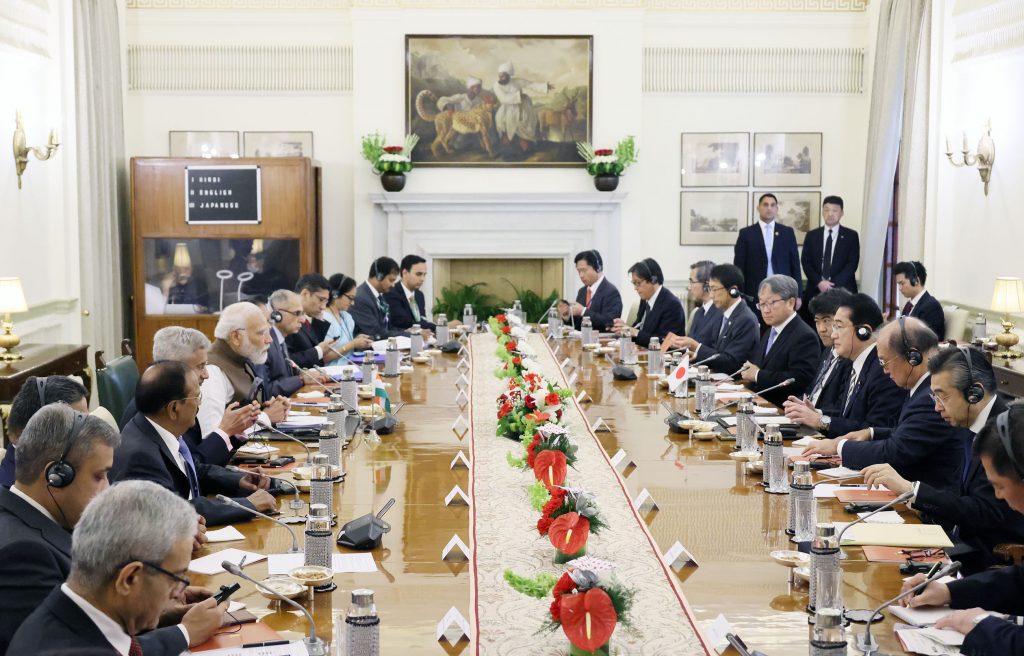 Takeaways From the Visit
During this visit by PM Kishida, India and Japan exchanged notes on the fourth tranche of its Official Development Assistance (ODA) loan from the Japan International Cooperation Agency (JICA). The ¥300 billion JPY loan ($2.3 million USD) is for the Mumbai Ahmedabad High-Speed Rail (MAHSR), a flagship project for both India and Japan.
It is worth noting here that Japan has been trying to export its famed Shinkansen technology to other countries, but has not found any takers in Asia beyond India and Taiwan.
The two leaders also agreed to "continue cooperation on the development of the strategically located Northeastern region of India, through the Japan-India Act East Forum." Here, too, Japan is the only country that has been allowed to invest on a big scale.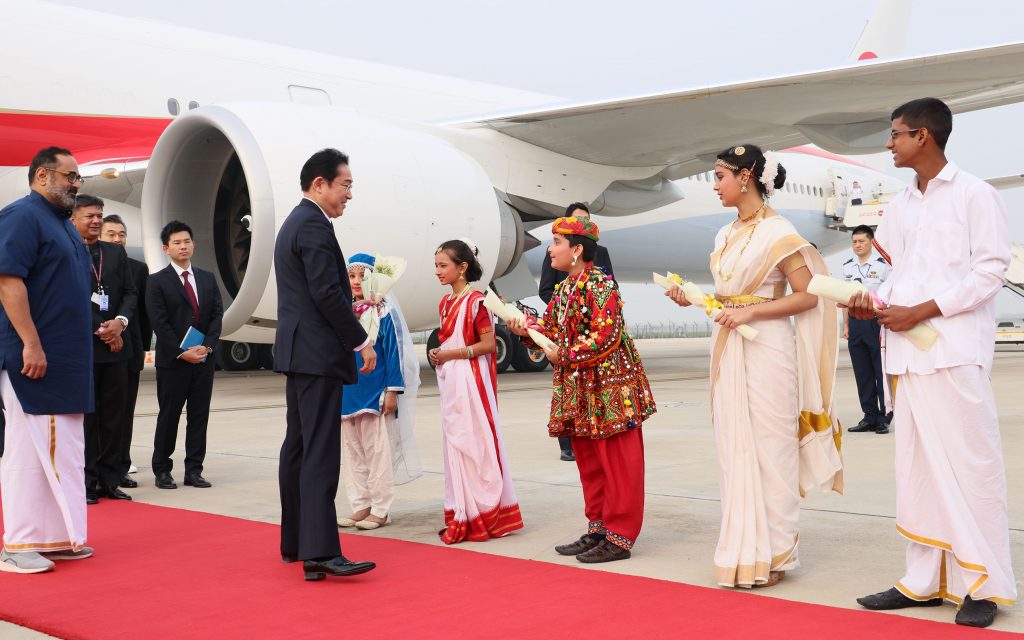 A New Era in Japan-India Ties
During this visit, PM Kishida also delivered a policy speech titled "the Future of the Indo-Pacific—Japan's New Plan for a 'Free and Open Indo-Pacific' — 'Together with India, as an Indispensable Partner'" at the Indian Council of World Affairs (ICWA).
In this speech, he laid out the following new concepts. These include :
[...]"four pillars" of cooperation for FOIP: principles for peace and rules for prosperity, addressing challenges in an Indo-Pacific way, multi-layered connectivity, and extending efforts for security and safe use of the "sea" to the "air".
In addition, PM Kishida announced that Tokyo would mobilize a total of more than $75 billion USD in public and private funds for infrastructure in the Indo-Pacific by 2030. This is important since neither Japan nor India has not joined the China-led Belt and Road Initiative. The pledge follows one in 2022, when New Delhi and Tokyo had set a target of Japanese investment of ¥5 trillion JPY ($38.3 billion USD) in India over the following 5 years.
Japan and India are also collaborating in third countries like Sri Lanka in the field of infrastructure development.
There is no denying that this visit by PM Kishida to India will lay the foundation of a new era in Japan-India ties. It is building on a shared past, given their common interest in ensuring a Free and Open Indo-Pacific region.

RELATED:


Author: Dr Rupakjyoti Borah

Dr Rupakjyoti Borah is a Senior Research Fellow with the Japan Forum for Strategic Studies, Tokyo. His upcoming book is "Beyond the BRI: Can India, Japan and the US provide an Alternate Model of Connectivity (World Scientific, Singapore). The views expressed here are personal. Find his essays on JAPAN Forward.