Remembering Tama: Why Japan's First Cat Station Master Remains Popular
Tama passed away, but her legacy lives on through her successor Nitama. With her human teammates, she continues to bring joy to her community and beyond.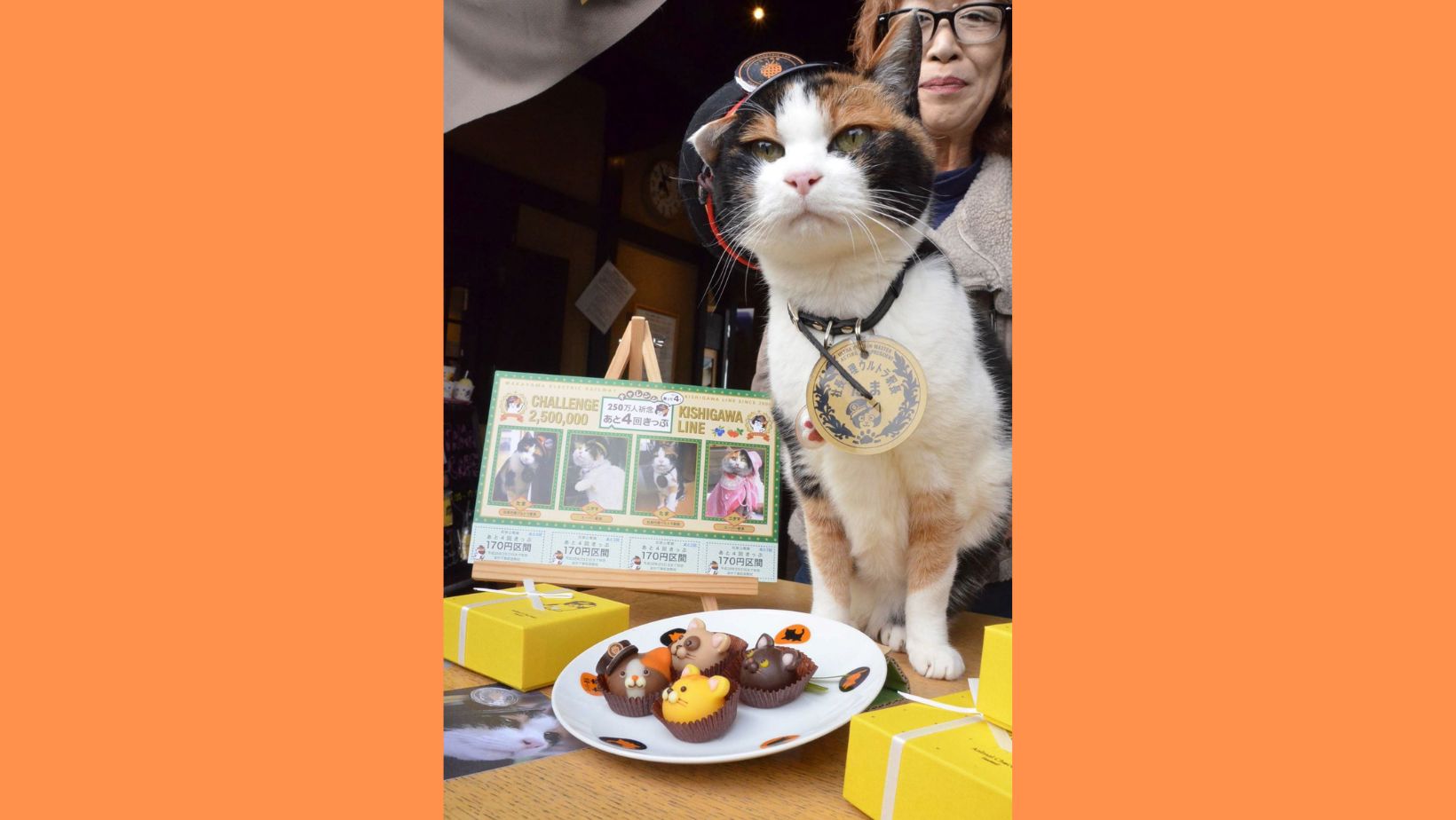 A calico cat named Tama became the first feline station master of a private railway in Japan. That was 16 years ago in January 2007. She assumed her role at Kishi Station on the Wakayama Electric Railway's Kishigawa Line, situated in Kinokawa, Wakayama Prefecture.
At that time, the railway line was facing the prospect of closure. However, Tama's endearing charm and popularity drew a massive influx of fans to the station. It transformed into a captivating case study for revitalizing train lines in rural areas.
After serving admirably, Tama passed away in June 2015. Her calico cat successor, Nitama, now proudly carries on the role of station master. The station remains a magnet for sightseers, attracting a large number of visitors during weekends. Its status as a cherished and ever-popular tourism spot in Wakayama continues to thrive.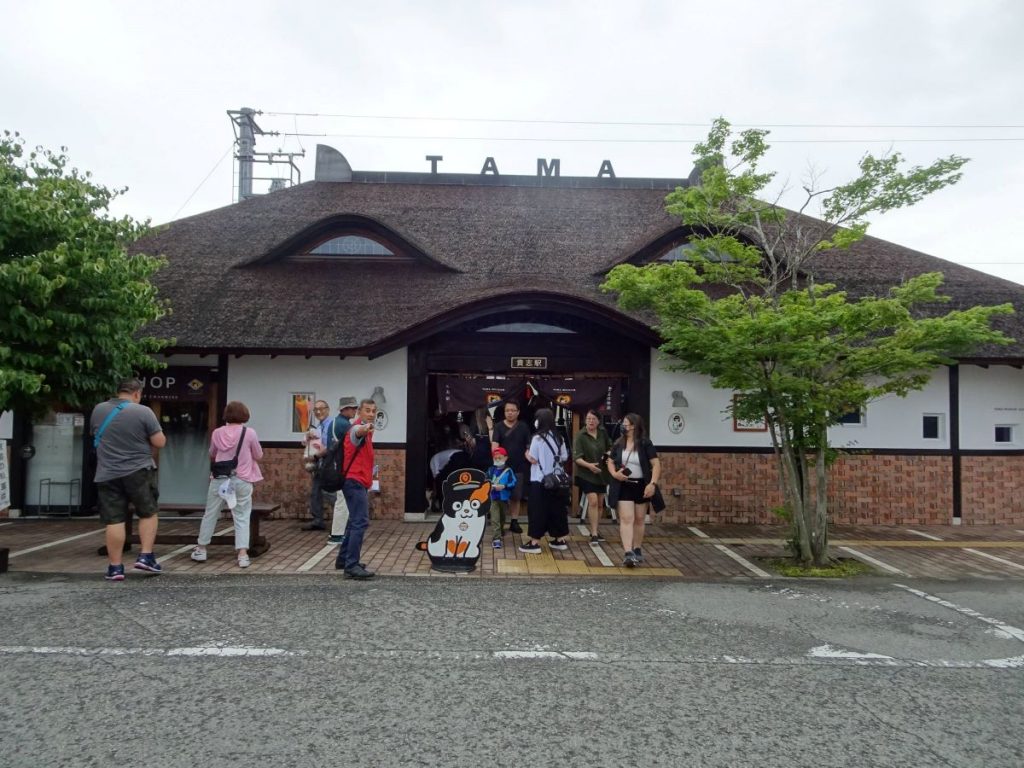 Fans Gather to Celebrate Tama
On June 22, a special ceremony was held at the station to honor the eighth anniversary of Tama's passing. The event took place at Tama Shrine, located within the station where Tama is enshrined. Attendees, totaling fifty people, included railway representatives and tourists who came to pay their respects.
Both Nitama, the current station master, and Yontama, the deputy station master and another calico cat, were present at the ceremony. Notably, a woman had traveled all the way from Tokyo to participate in the occasion. The participants expressed their love for the late feline station master by offering flowers and snacks at the shrine.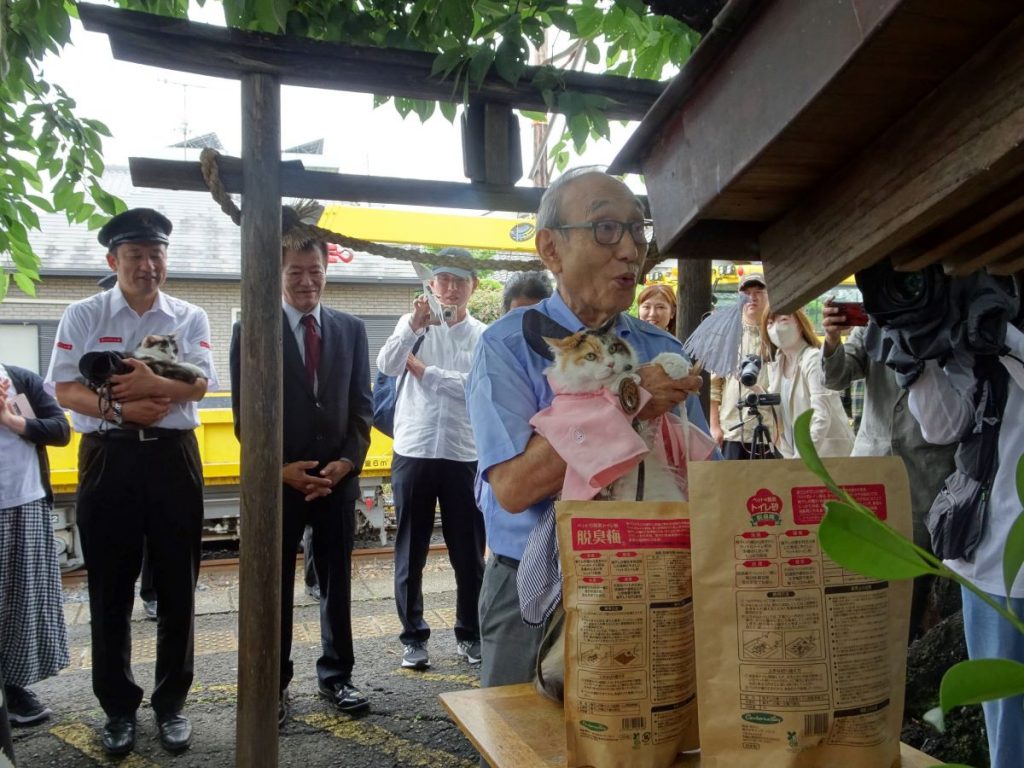 Mitsunobu Kojima, the president of Wakayama Electric Railway, acknowledged the profound impact Tama had on the company's fame.
In his opening speech, he reflected, "Eight years have passed since Tama left us, but her spirit continues to bring joy to the hearts of countless people across Japan and around the world." He also praised Nitama for gracefully growing into her role as station master.
As the ceremony came to a close, a lengthy queue formed as people eagerly awaited their turn to capture the moment with Nitama and Yontama in photographs.
Joy and Optimism
In 2004, Nankai Electric Railway withdrew from operating the Kishigawa Line. This led Wakayama Electric Railway, a company wholly owned by Okayama City-based Okayama Electric Tramway, to take over in 2005. Operations began in April 2006. The tracks stretch 14.3 km (8.9 miles) from Wakayama to Kishi.
It was in January 2007 that Tama assumed her role as the station master, a suggestion put forth by Kojima. News outlets quickly caught wind of her charm, and during that year's Golden Week holidays, the company's profits skyrocketed by an impressive 40% compared to the previous year.
Wakayama Electric Railway had been experiencing a downturn since 2009. A major factor was the decline in the population along the train line, as commuters are the main source of income for most railway companies.
Furthermore, in FY2020, due to the influence of the COVID-19 pandemic, the company reported losses of ¥101.6 million JPY (about $713,290 USD). Non-regular travel, such as tourism, resumed in FY2022. As a result, the company's losses shrunk to ¥15.3 million JPY ($107,410 USD), but the situation is still severe.
Even so, the popularity of the feline station master, a legacy passed down from the first station master, Tama, is still thriving and continues to be a source of joy and optimism for the community and beyond.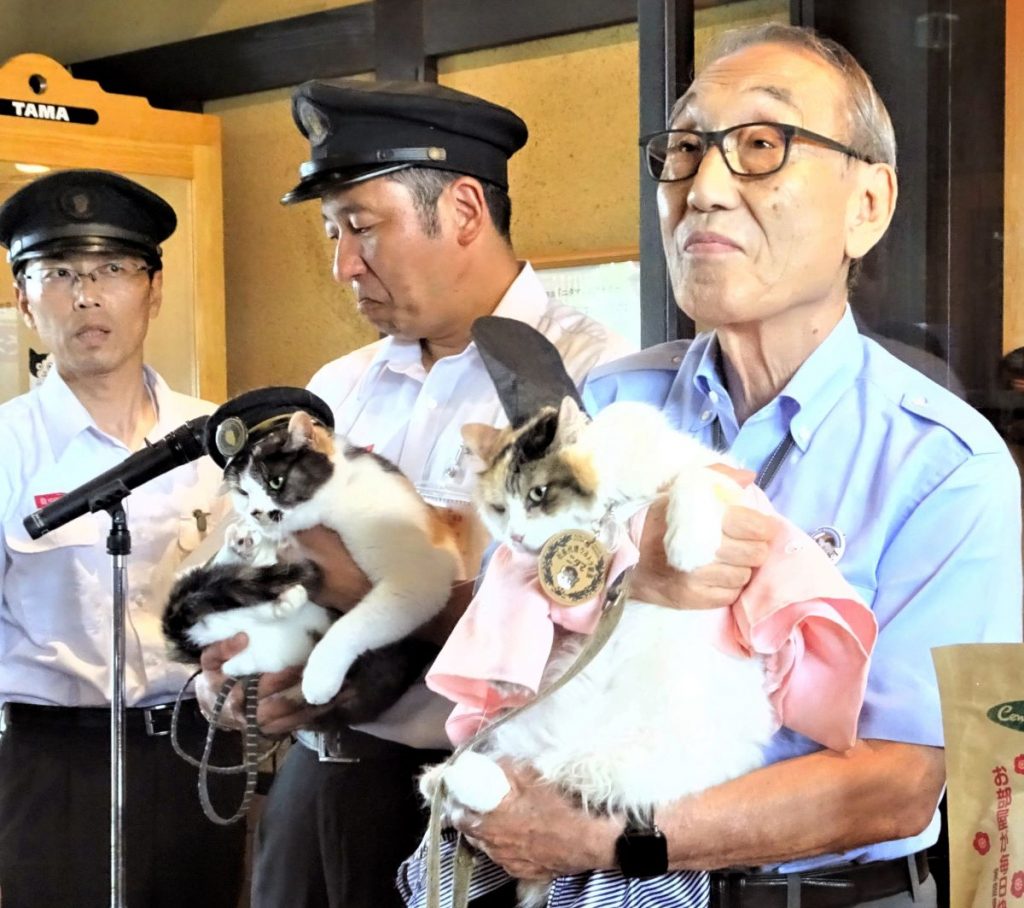 Photobook Success and Social Media Presence
In April 2023, Wakayama Electric Railway released a delightful photobook titled station master Tama: Kishigawa Line ~Sweet Memories~ Meow! priced at ¥1,300 JPY ($9 USD). Curated by Keiko Yamaki, the company's marketing manager, the book features a collection of 129 endearing photos of Tama, Nitama, and Yontama taken over the years.
Among these, three photos were selected from a pool of 430 submissions received from the public. With two thousand copies printed, the response has been remarkable. Yamaki shares, "We sold one thousand copies in just the first month, and sales are still going strong. I'm honestly surprised as I didn't expect it to be such a hit."
To further engage fans, the company launched a Twitter account "Ekicho Tama" (station master Tama) in December 2009. The account offers glimpses into the cats' daily lives, captures special events, and shares nostalgic photos from the past. It has more than 92,000 followers who adore the cats' irresistible charm.
Special Events
It has been 16 years since Tama's appointment as the station master, and her enduring popularity continues to impress Kojima. He explains, "It's important to keep promoting and holding events."
But the number of events had decreased in recent years, due to pandemic-related restrictions. "Before the pandemic, we organized around 80 events during our busiest years," Kojima continues. Now, with the easing of restrictions, events are gradually resuming.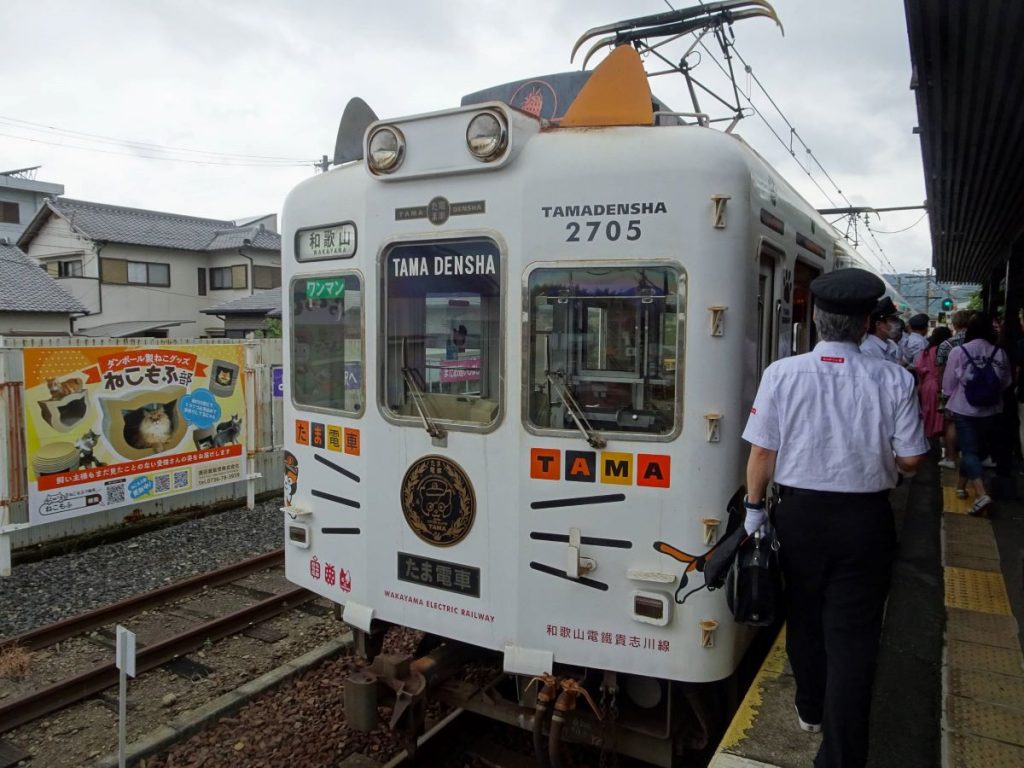 One of Japan's largest fashion events, Tokyo Girls Collection, was held in Wakayama City in February. Before the event, Nitama elegantly walked down a "nyan-way" (meow-way) that was set up on the stairs of Kishi Station.
Ambassador Nitama
In May, Wakayama Prefectural Police appointed Nitama as an ambassador to raise awareness against groping and upskirting on trains.
A representative says, "Our aim is to combat such acts with the help of Nitama, who enjoys nationwide fame, who is serving as a "spokescat" against them." Nitama is now playing a part in maintaining security on public transport.
Looking ahead, an eagerly anticipated picture book about Tama's life, tentatively titled Tama the Cat station master, is scheduled for publication in autumn by Kinnohoshi. Kojima says, "I hope that the picture book will enlighten young children about the joy and excitement of trains, as well as how wonderful it is that trains operate all around the world."
Engaging the Local Media
But how did a cat station master, on a small local line in Wakayama, become so popular and even contribute to the line's survival? Yamaki confidently attributes it to "the power of local media."
She recalls how local media outlets were already eager to feature Tama when she was first appointed as the station master. "Toku-ochi" is a Japanese journalist jargon that means missing out on reporting a key piece of news that all other outlets have covered. Because Tama had become such a star, local journalists coined the term "tama-ochi": missing out on Tama-related news.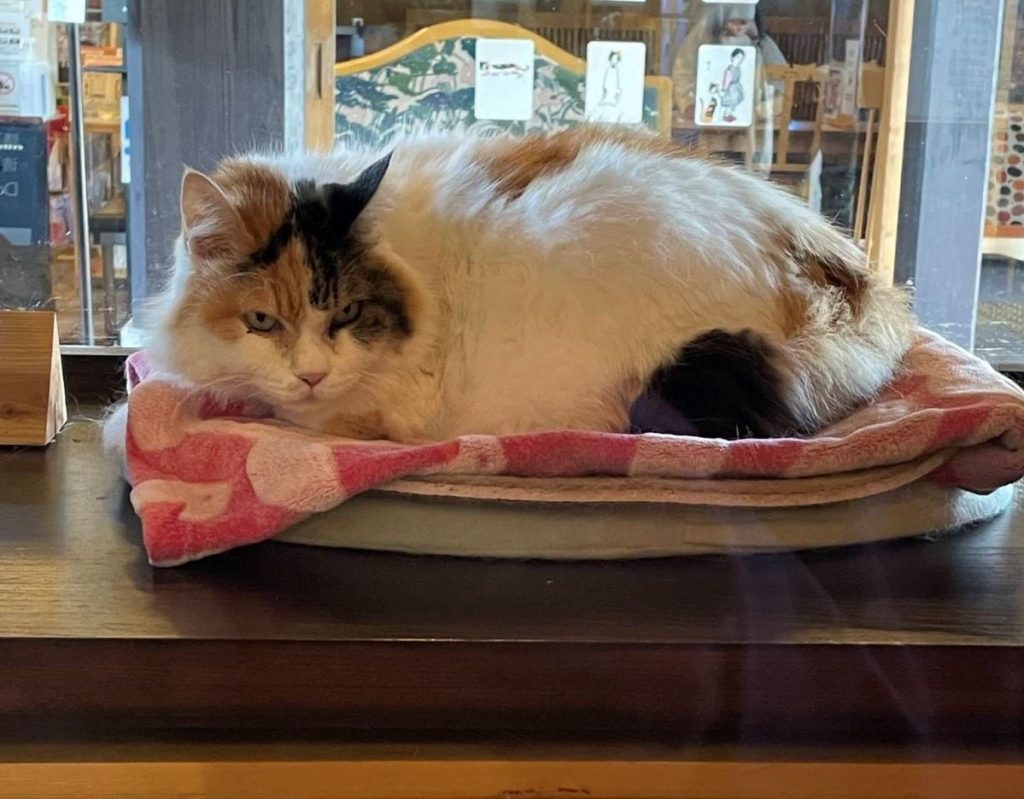 More Events to Come
Kojima and his team rack their brains to organize events that would keep the interest of local media alive. Yamaki discloses, "Even for recurring events like the Tanabata festival or Christmas celebrations, we modify their content every year to keep the media from getting bored."
In their efforts to revitalize the area along the train line, the company formed the Kishigawa Line Operational Committee in collaboration with Wakayama Prefecture, Wakayama City, and Kinokawa City. They hold monthly meetings to discuss joint plans to give back to the community, including through events featuring cat station masters.
Organizing interesting events remains crucial to sustain the popularity of the cat station masters. The creative ideas of the Wakayama Electric Railway staff, who support their feline superiors, will undoubtedly continue to charm and captivate people's hearts.
RELATED:
(Read the article in Japanese.)
Author: Hirotoyo Kozai