South Korea Breaches Rule of Law, Common Sense with Court's Wartime Labor Ruling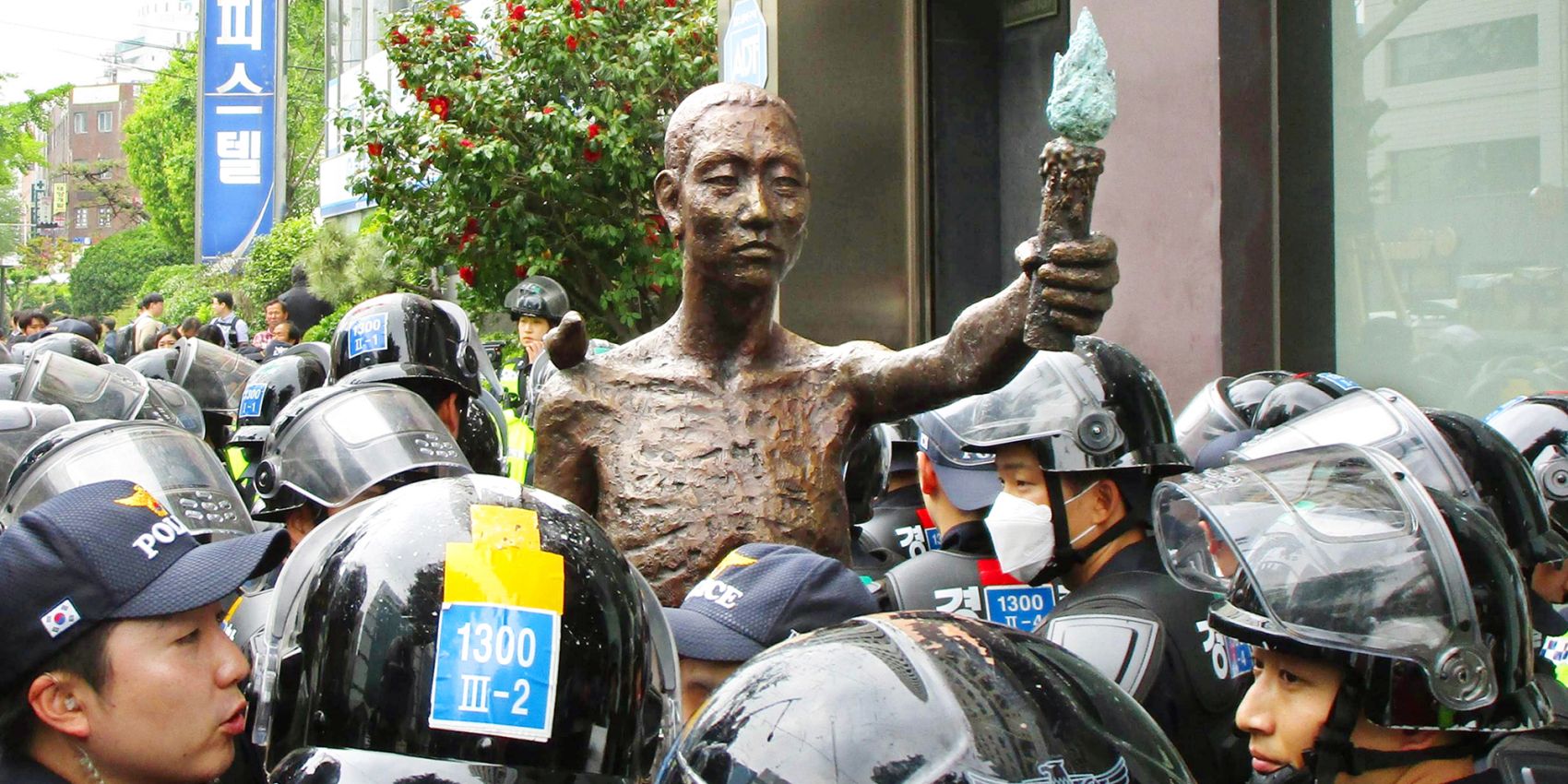 A strong sense of revulsion is building within the Japanese government in reaction to a decision by South Korea's top court on October 30, ordering Nippon Steel & Sumitomo Metal Co. to pay monetary damages to former South Korean wartime laborers — a time the Korean Peninsula was under Japanese administration.
In Japan, the ruling is viewed as a proclamation that South Korea has become a pre-modern state incapable of keeping its international agreements.
Japanese officials say Tokyo will continue cooperating with South Korea on the North Korean issue, but that it is their intention to strategically abstain from involvement with South Korea on other matters as long as it cannot abide by its agreements.
Unthinkable Breach of Common Sense and Rule of Law
Japan's foreign minister, Taro Kono, summoned South Korea's ambassador to Japan, Lee Su-hoon, to the Foreign Ministry the same day to register Japan's protest of the court decision.
"This decision is something unthinkable — and beyond common-sense in a world where the rule of law is observed by the international community," he said.
The foreign minister added unequivocally that the South Korean court's October 30 verdict constitutes a blatant violation of international law and runs counter to the 1965 bilateral agreement between Japan and South Korea, which resolved all claims arising before 1965.
He stressed that the court's decision is "absolutely unacceptable to Japan."
An Eye Toward the International Court of Justice
The same day, the Japanese government also set up the Division for Issues Related to Claims between Japan and the Republic of Korea in the Foreign Ministry's Asian and Oceanian Affairs Bureau.
The division is tasked with working out effective countermeasures against the South Korean court's decision, including possible arbitration under the 1965 agreement, and potentially taking the case to the International Court of Justice.
It is also responsible for scrutinizing how the South Korean government will respond in handling the issue.
Is Democracy an Impossible Task for South Korea?
Perceptions of South Korea's trustworthiness are on the wane within the Japanese government. Seoul is seen as placing disproportionate weight on the sentiments of its populace rather than abiding by international pacts and existing laws.
As a senior Japanese government official put it, "South Korea, after all, may not be capable of abiding by the principles of democracy."
Meanwhile, many of the South Korean government's Cabinet members and others are moving to disband the Seoul-based "Reconciliation and Healing Foundation." The foundation is the centerpiece of the 2015 Tokyo-Seoul accord to finally resolve all issues and support the surviving former "comfort women" of the wartime past with Japanese funding.
This South Korean move is another example of its government's predisposition for unilaterally scrapping key bilateral pledges.
One more example of South Korea's recent failure to adhere to international norms can be found in the international fleet review held October 10-14 under the sponsorship of South Korea.
Seoul demanded that Japan's Maritime Self-Defense Force vessels refrain from raising the fleet's internationally recognized ensign, the naval design Rising Sun Flag, known as Kyokujitsuki in Japanese, for the naval parade. This, too, was a preposterous act disrespectful of international rules and courtesy.
Meanwhile, "Korea fatigue" is spreading in the Japanese government as Seoul successively breaches international norms and agreements. As a result, Japanese government officials seem to be finding it better to minimize ties with this neighbor, at least for now.
As one of the Foreign Ministry's top senior officials has said, "Japan, from now on, cannot help but take an approach of strategically standing aloof from South Korea."
(Click here to read the story in Japanese.)
Author: Takao Harakawa