'Street Fighter V': Capturing a New Fanbase for Fighting Games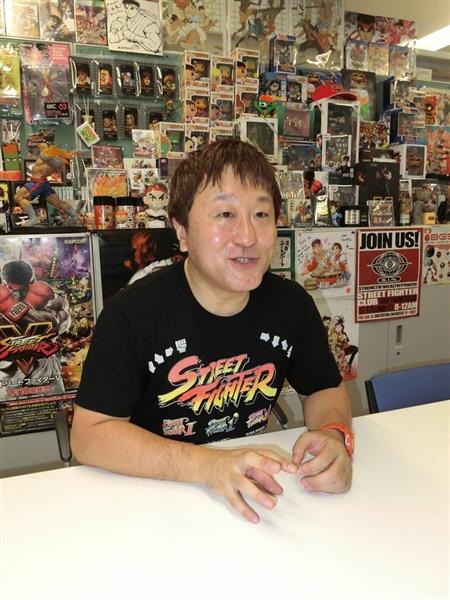 Galileo Ferrari - Tokyo
"Shoryuken!" "Hadoken!"
In the early '90s, middle school and high school students could be found flooding arcade centers—also known as the "battlefield"—engaging in war with someone they had never met before in Street Fighter II (SFII).
Developed by Capcom, SFII caused a big sonic boom in the gaming industry. You can even say it originated eSports and competing for digital gaming skills that are creating waves in the United S and Korea.
That battlefield has since been transferred to the home, and fighters all over the world are tackling each other through the Internet every day—made possible with the fifth game in the series, Street Fighter V (SFV) for home gaming consoles and desktop PCs.
Related Articles:
Tokyo Game Show 2017: Hundreds of Companies from 36 Countries
eSports Taking the World by Storm, and Japan Has to Catch Up
Kou Shibusawa, Creator of 'Nobunaga's Ambition,' Talks About the Future of Gaming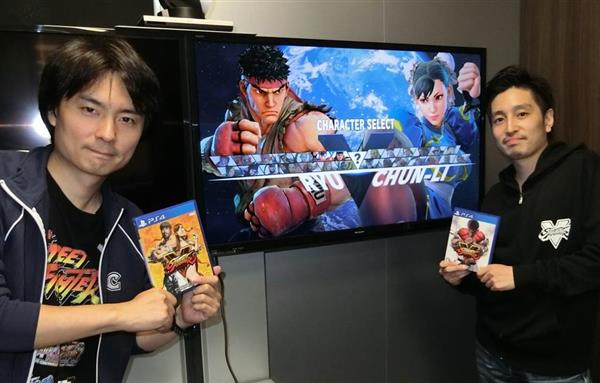 SFV was announced to the public in 2016, about eight years after the previous game from the same series, Street Fighter IV, was released.
Similar to the past, the joystick can be operated in eight directions, and there are six buttons with three degree levels for punch and kick with light, medium and heavy. Using a combination of joystick motions and an action button, killer techniques—such as a rising uppercut, "Shoryuken"—can be made. The victor is decided by dealing damage to the opponent's health bar with various special moves or basic attacks.
Capcom producer Tomoaki Ayano recalled his trouble deciding "whether to retain aspects from the previous title, or start over from scratch because SFIV had many upgrades and gained popularity from many fans all over the world."
"As a result, I decided to rebuild the game from scratch, and my goal was the introduction of new characters. I wanted to balance the combos from special moves and basic attacks prevalent in the previous game, and to make it more about each character's personality and easier execution of special moves. Also, to invite new players to the game by reducing hidden systematics that are only known to advanced players," he said.
"Furthermore, putting serious consideration on eSports playability. SFIV was already on a world championship level where gaming companies of such sponsored pro gamers to compete and battle it out in front of dedicated fans. However, there was always an element where only people who played the game could understand how awesome or great the game was. Game producer Yoshinori Ono wants the game to attract young girls who do not even know it, aimed at creating something similar to 'Carp Joshi' fandom," Ayano added, referring to the Hiroshima Carp baseball fan girls."
"SFV was developed with that goal in mind, and produced results as expected. Soon after its release, the veterans from SFIV have been laying low, and there was a rise of teen players starting from SFV. It's become a battle between old and new school, and the crafty veterans pick off their young opponents. It's very fitting for a game with a long history and we're in a faceoff situation," he said.
The mindset of players evolved with eSports popularity. Ono says: "Professional gamers were only concerned with winning and doing so with a lethargic playing style, but now they are conscious of winning using flashy moves that are easier to understand by spectators who may not be familiar with the game."
Capcom will host a pro tour for Street Fighter V champions competing for points throughout the year. People from all over the world are immersed in watching high-level players on various online video platforms.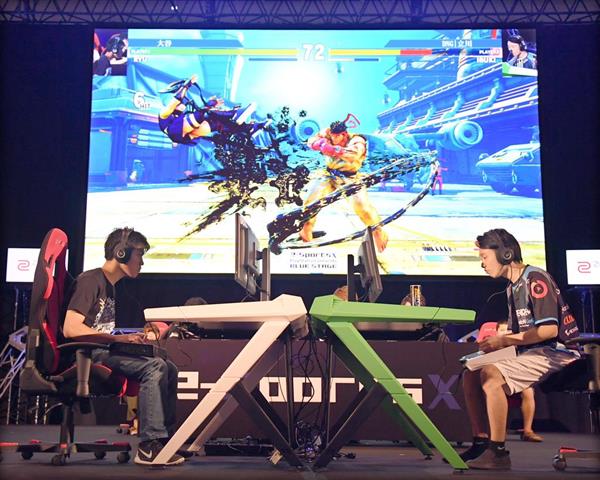 Ono, who has been part of the long journey since Street Fighter II, says, "If a pro eSports platform (foundation) is established for games like SFV, eventually I would like to put other fighting games on as well."
There's high anticipation for the release of new fighting games.
If you're one of those who went through the golden era of fighting games in the early 1990s at the arcade centers, expect that the excitement of SFV will lead to a revival of popularity for mainstream fighting games.
==
Capcom Established in 1979 and headquartered in Osaka City, it mainly develops and sells arcade and games for home. While overcoming business hardships from time to time, it has released hit game titles on many occasions. The biggest 3 titles are Monster Hunter, Street Fighter II, and Resident Evil (Japanese title is "Biohazard"), their respective series titles all becoming social phenomena. Net sales was 87.1 billion yen, and net profit was 8.8 billion yen for the full year ending March 2017.
Street Fighter V It is a fighting game Capcom offered to various countries around the world, including Japan and the US, in February 2016. Street Fighter V is played on the PlayStation 4 and Windows desktop instead of an arcade machine, completely different from its predecessors. Every year, updates to the game, such as the characters, are made possible through the internet. A total of 34 playable characters will become available this year.