Sustainability Featured at New City-Tech.Tokyo Startup Event
Innovative companies tackling sustainable water, upcycling, and other sustainability challenges featured their latest products at the City-Tech.Tokyo event.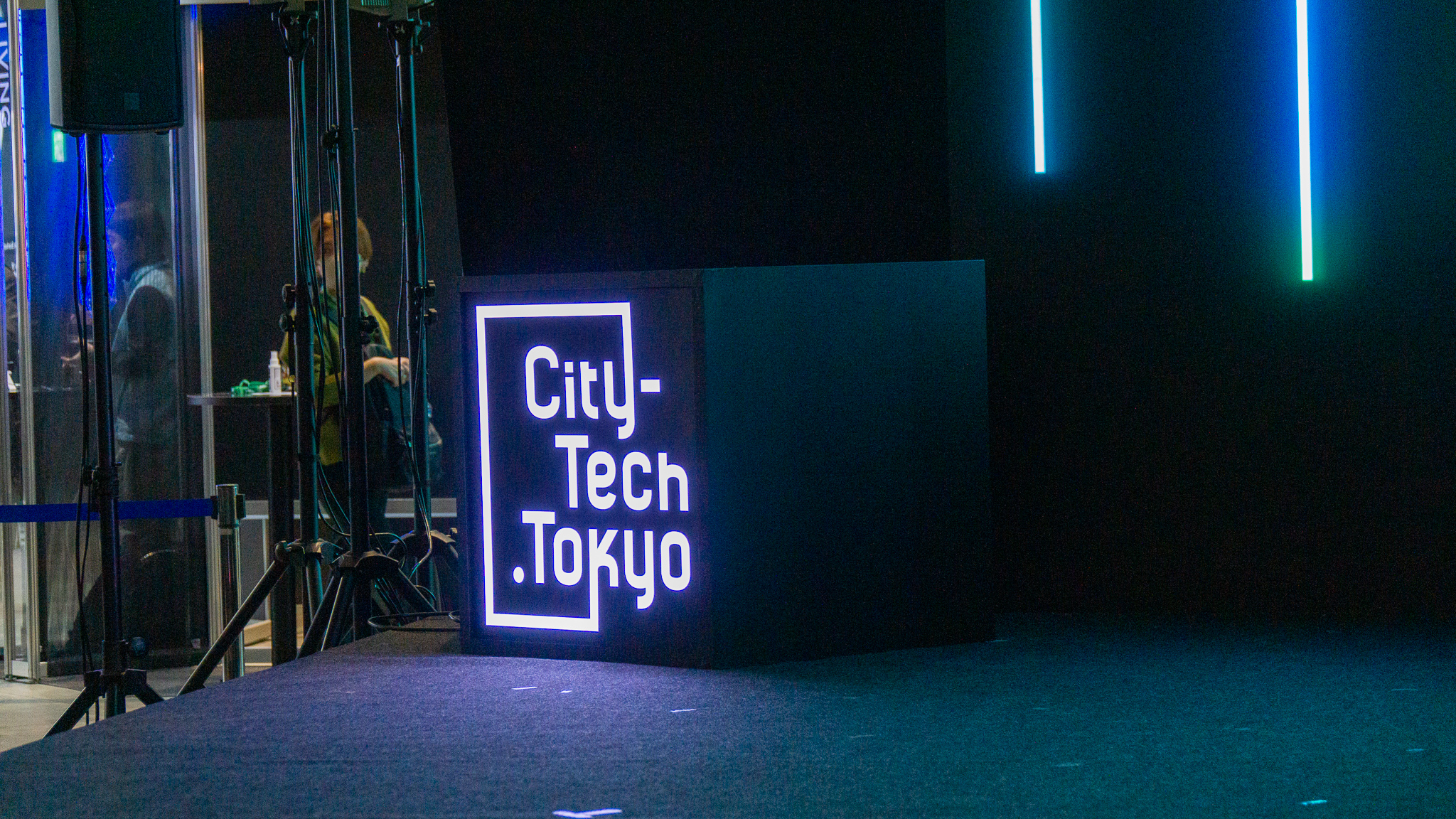 Japan's capital hosted City-Tech.Tokyo on February 27-28, a startup-centered event where many of its actors introduced innovative solutions in the field of sustainability.
It was the first event of its kind, bringing together university ventures and startups from Japan with pioneering projects from other regions. Promoting Tokyo as a startup hub in Asia, the participating companies are aiming to make our world more sustainable.
For example, one of the main appeals of the event was the City-Tech Challenge. This was a pitch competition in which startups competed for a grand prize of ¥10 million JPY ($73,613 USD).
Kyoto Fusioneerding Ltd took home the top prize with its vision "to deliver a new energy future for humankind," according to the company website.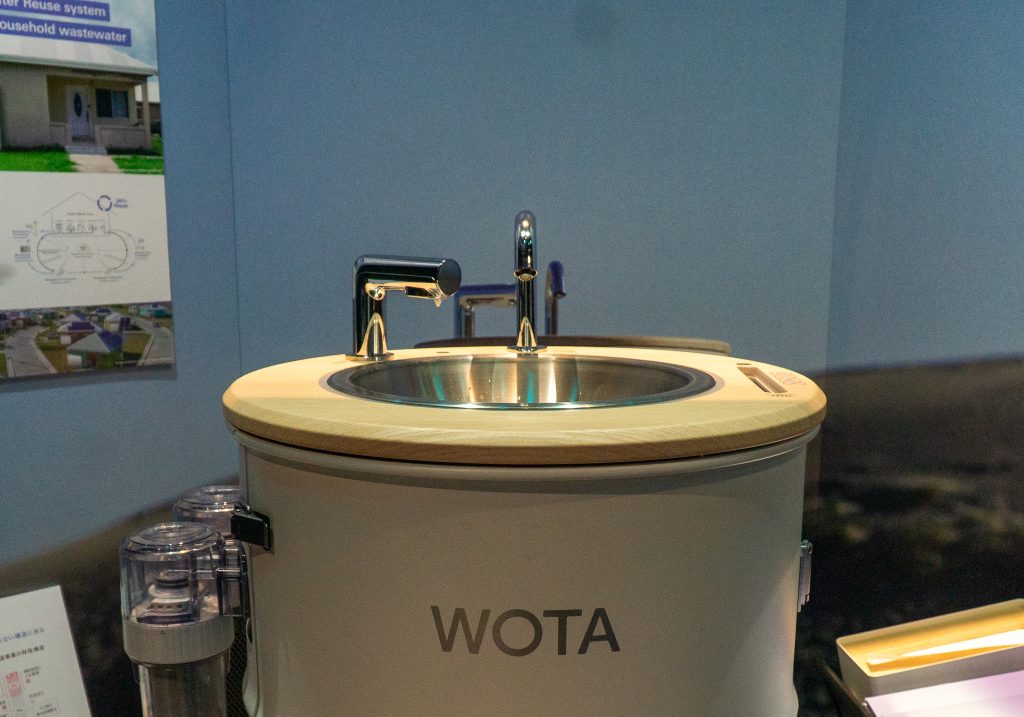 Avoiding Water Waste
Sustainability was the challenge tackled by many companies. A good example is Wota, a Japanese venture which has the ambitious aim of universal water provision. The company started in 2014.
Wota develops products that, using AI, filter water at 98% so that it can be recycled. Its shower box — called WOTA BOX — achieves the seemingly impossible feat of providing 100 showers with only 100 liters of water. Thanks to the easy setup, this product is well-placed for disaster-affected regions or areas with little infrastructure. For example, the company recently provided shower boxes for the earthquake-hit regions in Turkey and Syria.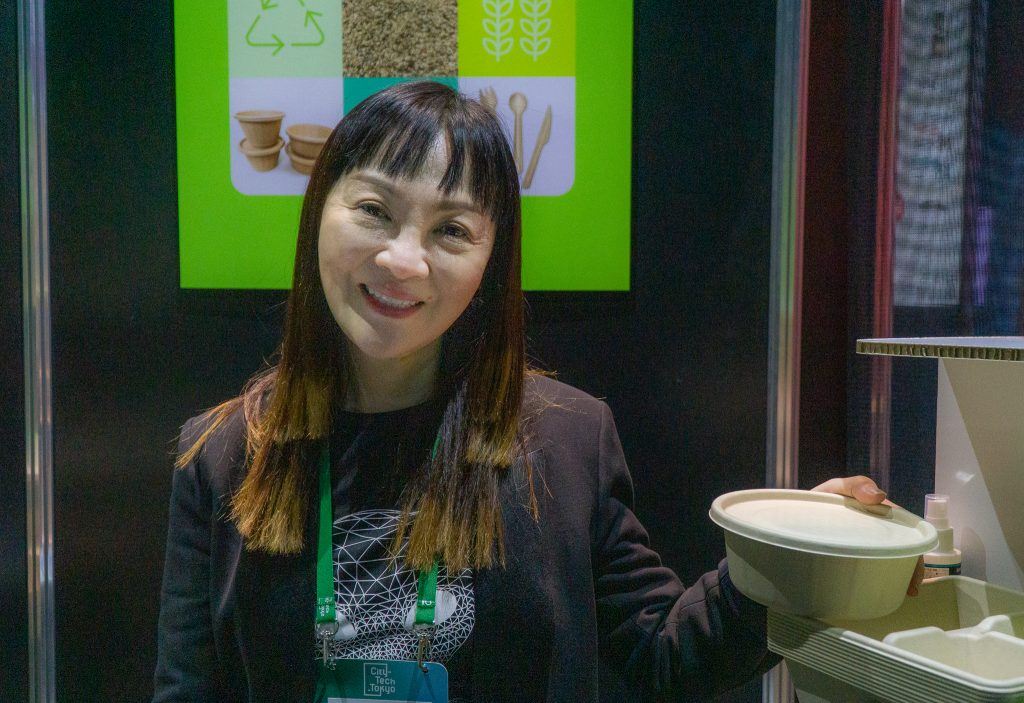 Power of Upcycling
Other companies took on the problem of upcycling waste materials.
Singaporean venture Alterpacks is one such venture. It uses organic waste to produce food packaging which is both durable and biodegradable.
The idea was born during the pandemic, when CEO and founder Karen Cheah, thought she should do her part for the environment. She created containers that lend themselves well to packed lunches, a staple of student and salaryman life in Japan. Highlighting the importance of initiatives like hers, she pointed out, "Japan is the third country in the world in terms of use of plastic containers."
The containers, designed to withstand temperatures from -18 C to over 260 C, are also surprisingly sturdy. "You can put it over an open flame, you can boil water [in it], and then you can put it in the freezer," Cheah explained.
The company's innovative approach was recognized with several special prizes in the City-Tech competition, according to the Tokyo Metropolitan Government press release.
Another interesting item was provided by Crust, also a Singapore company which uses bread crusts and vegetable or fruit peel to create new beverages.
It too is poised to enter the Japanese market, said Hiroyuki Hirano, head of the company's business development. "There aren't that many companies that upcycle in Japan, and we see an opportunity in that," said Hirano.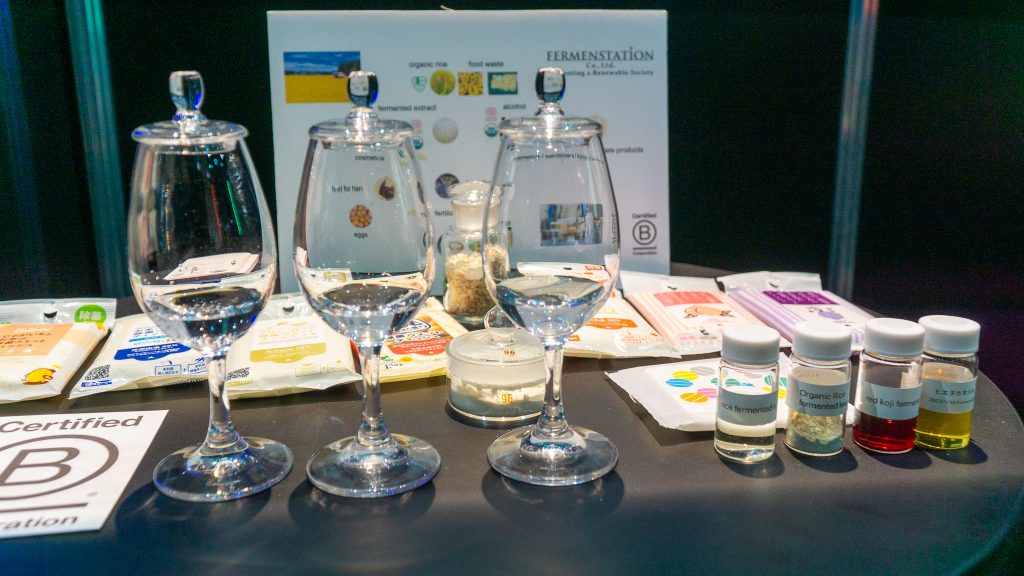 Japanese Fermentation for the Environment
Born in Iwate, Japan, the Japanese company Fermenstation uses fermentation to upcycle food waste that would otherwise be discarded. Using Japanese fermentation, it processes items like rice and other foodstuffs into byproducts like ethanol. Those fermented products can then be used in other sectors.
COO Shota Kitabatake explained how the start of the company came from a need in the community of Iwate. There were rice fields that were not being used, and the locals were trying to revive the industry. Since it was difficult to sell their rice, those involved decided to try selling rice-derived products, such as alcohol. They achieved results, thanks to the process of fermentation. And that is how the business was born.
"Fermentation is something that Japan is very strong in, but the topic of food waste and food loss still needs to be addressed. So we wanted to be the ones to connect these two concepts," explained Kitabatake.
Fermenstation's COO was optimistic about the company's business prospects. He says that large cosmetics companies are starting to use these byproducts, and it seems to be an area of need in the market.
More widely, Kitabatake was optimistic about the prospect of sustainable business in Japan. "We started in 2009, when sustainability was still not a buzzword. I think the culture is really changing," he said.
RELATED:
Author: Arielle Busetto