Tokyo Reports Record 2,848 New COVID-19 Infections Following Olympics Holiday Weekend
The surge has the attention of local and national officials who hope current measures will help bring the number of infections down, while they also seek a way forward toward normal activities.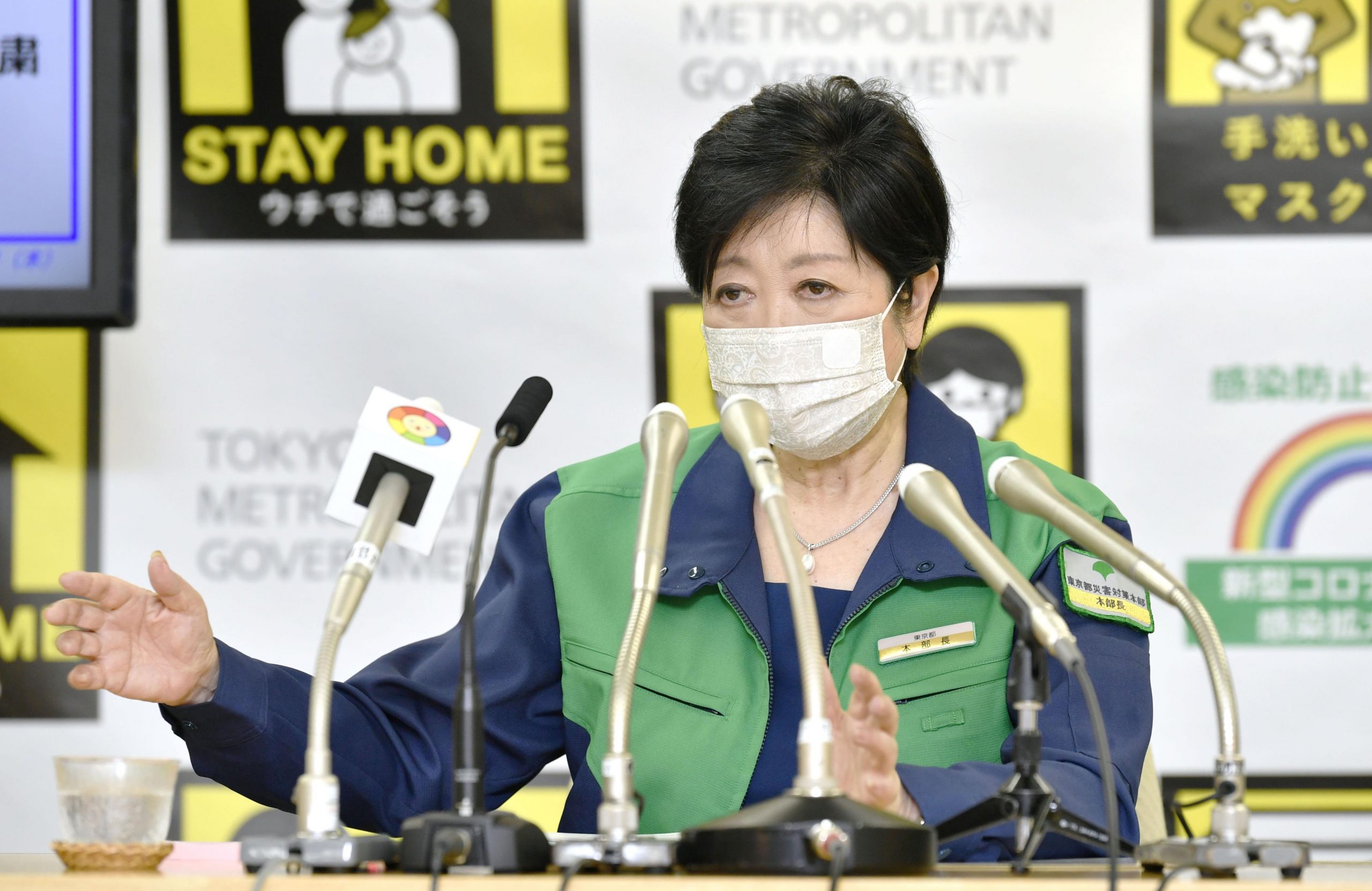 ~~
~
The capital of Japan reported 2,848 new COVID-19 infections, the highest number to-date, on July 27. New reported cases nationwide the same day were 7,629, with 12 deaths.
This announcement comes after the four-day weekend in Japan, which included public holidays on July 22 and 23 to mark the start of the Tokyo 2020 Olympic Games.
In the background, Tokyo remains under the state of emergency that was declared on July 8. The current emergency measures covering the area include a ban on serving alcohol at restaurants and early closing hours. They are set to be in place until August 22.
Experts in Tokyo have expressed concern over the new numbers, as more people have been admitted to hospitals than in January, when new infections hit the previous high of 2,848 in January. At that time, officials noted that the medical system was under strain to keep up as hospitalization numbers rose.
Japanese Prime Minister Yoshihide Suga commented on the new numbers to journalists in the Cabinet Office the same evening, saying:"I would like for everyone to do their utmost to take necessary precautions."
When asked whether this would affect the ongoing Olympic Games, Suga replied "I know that the movement of people [in and out of the Tokyo region] is decreasing, so I would just like to ask people to watch the Olympics from their homes."
Previously, following a July 25 meeting with Tokyo Governor Yuriko Koike, the two leaders had agreed that the Olympics were going "very smoothly." The Olympics continue until August 8, while a strict protocol is in place for monitoring COVID-19 infections, including daily testing, and swift isolation in cases of positive results.
As of July 27, 153 people related to the Olympics had tested positive for COVID-19, about half of them non-residents of Japan.
Governor Koike spoke to journalists following the July 25 meeting with PM Suga, commenting that the national and metropolitan governments were discussing measures to "prevent COVID from spreading while resuming social activity."
The comment is bound to become the focus of public interest going forward.
Meanwhile, Japan is continuing at full speed with the vaccination program, administering just under 80 million vaccine doses nationwide. As of July 27, at least 36.9 percent of the population had received one vaccine jab, and 84.6 percent of over-65s were fully vaccinated.


RELATED:
Japan Under Fourth State of Emergency Through Tokyo 2020 Olympics
Japan Calls Strictest Measures Yet for Restaurants in Third State of Emergency


Author: Arielle Busetto