Top Tibetan Official: Beijing Forcibly Assimilating One Million Children
China is brainwashing children with Communist Party tenets so that they will "lose their Tibetan culture, language, and way of thinking," explains Norzin Dolma.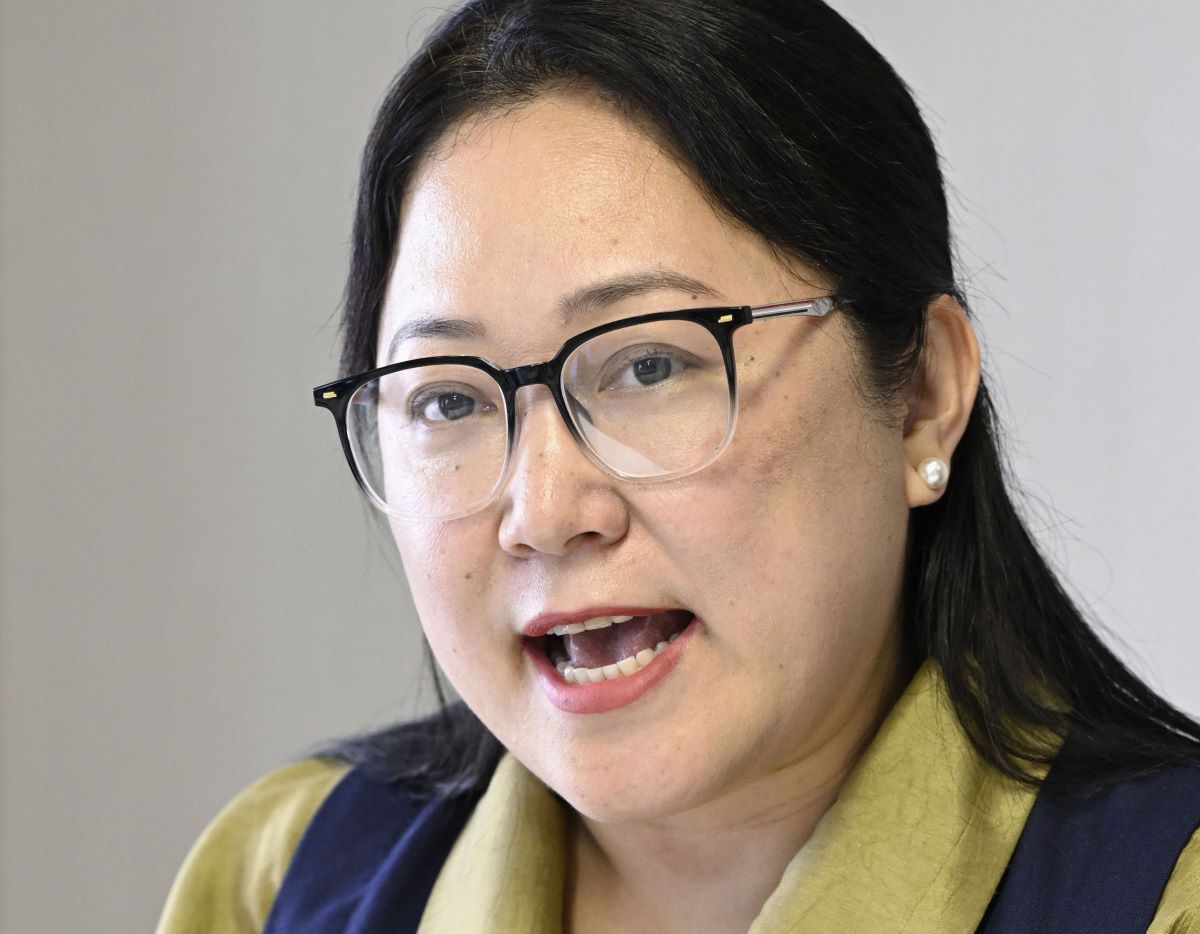 A top official within the Tibetan government-in-exile led by the 14th Dalai Lama has claimed that the Chinese Communist government has taken over one million Tibetan children from their families. She said that Beijing had sent the children to boarding schools to be culturally and politically "assimilated."
That official is Norzin Dolma, the Minister of the Department of Information and International Relations of the Central Tibetan Administration. This is a position equivalent to a foreign minister.
On July 14, she held a press conference in Shinjuku, Tokyo. There, Dolma described human rights abuses being carried out in the Tibet Autonomous Region. She warned that if Beijing's assimilation policy continues to gain steam, it could extinguish the Tibetan identity itself, starting with its religion and language. She termed the policy "very dangerous."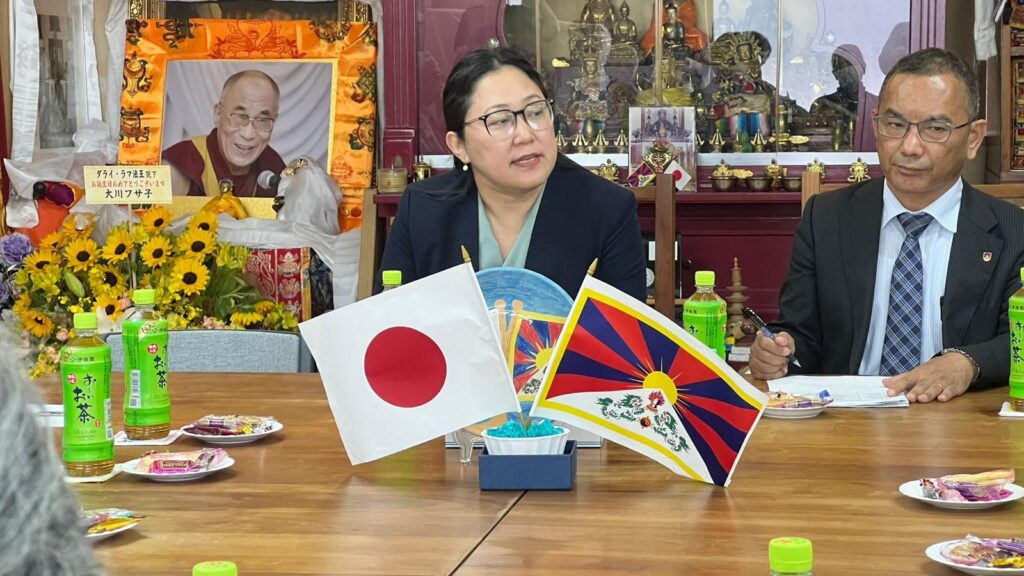 Destroying Tibet Through Forced Assimilation
Dolma visited Japan earlier in July. During her trip, she interacted with the local Tibetan community and met with officials of the supra-partisan Parliamentary Support Group for Tibet. She also participated in a symposium at Tokyo University.
Dolma explained that Beijing's ultimate goal is to "assimilate" the Tibetan youngsters into the dominant Han Chinese majority. She said, "President Xi Jinping's policy is to destroy Tibetan history and culture by Sinicizing it. The most dangerous thing happening right now is that little children are being forcibly taken away to boarding schools and educated in a Chinese environment."
"They are carrying out brainwashing with the Han Chinese mindset and CCP tenets so that these children will lose their Tibetan culture, language, and way of thinking. Over one million children have already been taken away," she stressed.
According to Dolma, Beijing is separating children and students between the ages of 4 and 18 from their parents to send them to boarding schools.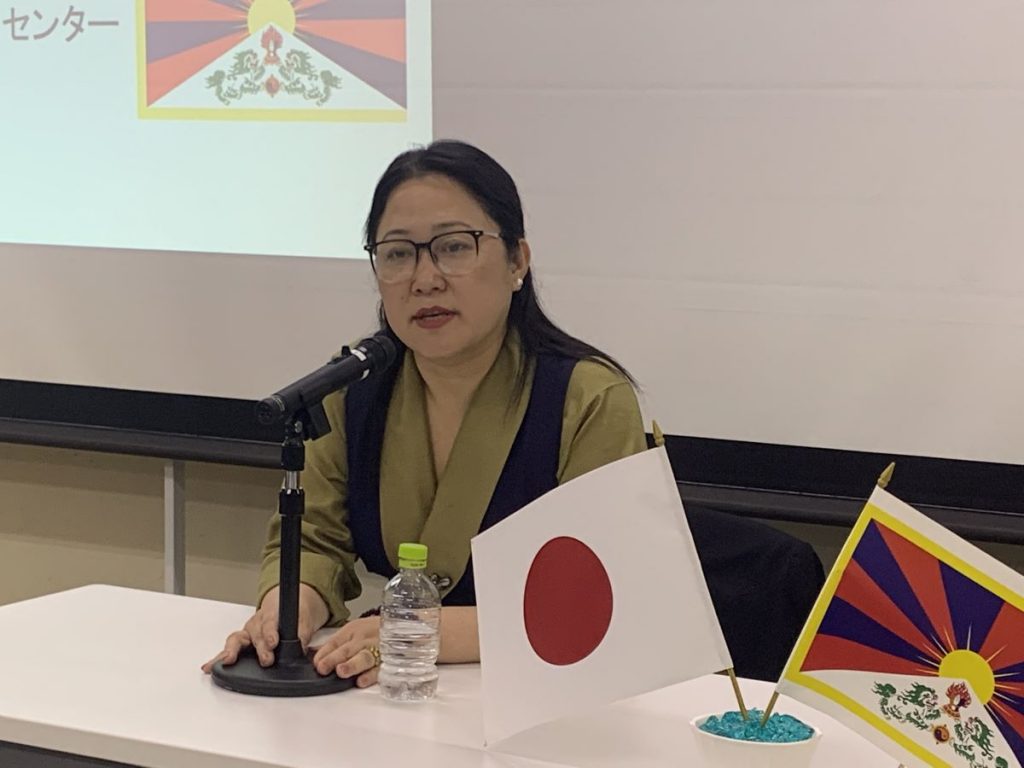 Wiping Out Tibet's Native Tongue
In February 2023, a report compiled by four independent experts for the UN Human Rights Council revealed the basics of China's assimilation policy.
According to their report, Tibetan students are being forced to complete a "compulsory" curriculum in the Mandarin Chinese language in boarding schools. The curriculum does not provide any substantive education related to Tibetan traditions and culture.
The experts further reveal that "as a result, Tibetan children are losing their facility with their native language and the ability to communicate easily with their parents and grandparents in the Tibetan language, which contributes to their assimilation and erosion of their identity."
The Council report further accuses Beijing of discrimination and violating the Tibetans' rights. These include the right to education, linguistic and cultural rights, freedom of religion or belief, and other minority rights.
Similarly, Dolma called China's surveillance policy "harsh and dangerous." She charged that the authorities were forcibly collecting DNA samples from Tibetans and that this had nothing to do with health care. It was solely due to national security concerns.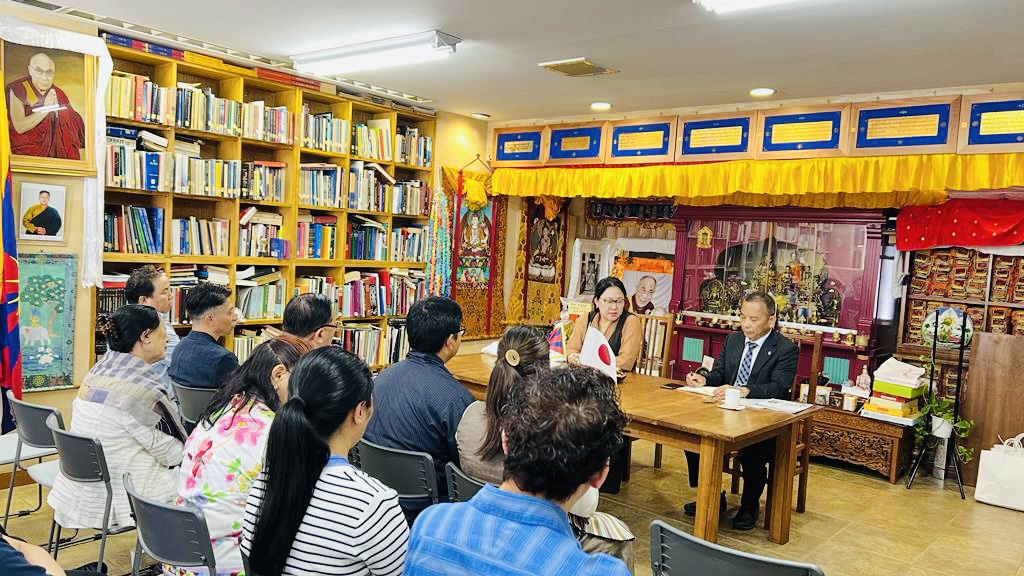 'Information Blackout'
The fact is, however, that it is very difficult to uncover the details of such human rights suppression by the Chinese authorities. As Dolma noted, "There is an 'information blackout' because the Chinese authorities have imposed strict information controls inside Tibet."
If the authorities discover communications made through a social networking service or an international phone call, that could spell danger for the other party. Therefore, Tibetans outside China must carefully weigh any contacts they make with their home areas. As a result, local information from inside Tibet is no longer readily available to the outside world.
"Merely possessing a photo of the 14th Dalai Lama is a crime for which people are arrested and tortured. The Chinese government has controlled Tibet for more than seventy years, yet they continue to oppress and terrorize people to justify their rule. Nonetheless, the loyalties of the Tibetan people still lie with freedom and [their spiritual leader] the Dalai Lama," Dolma explained.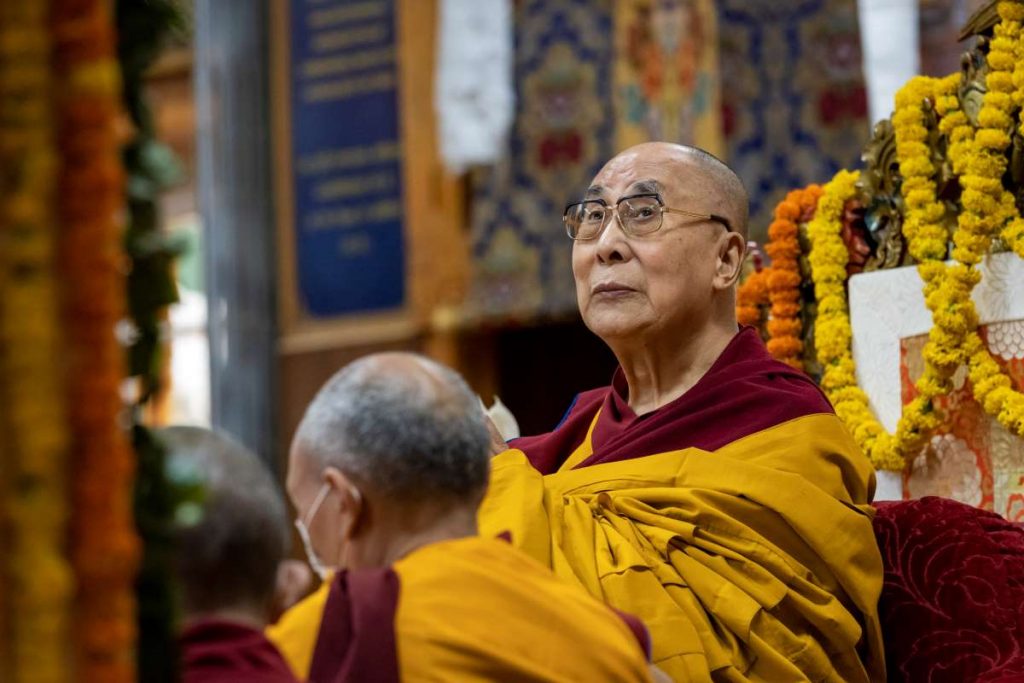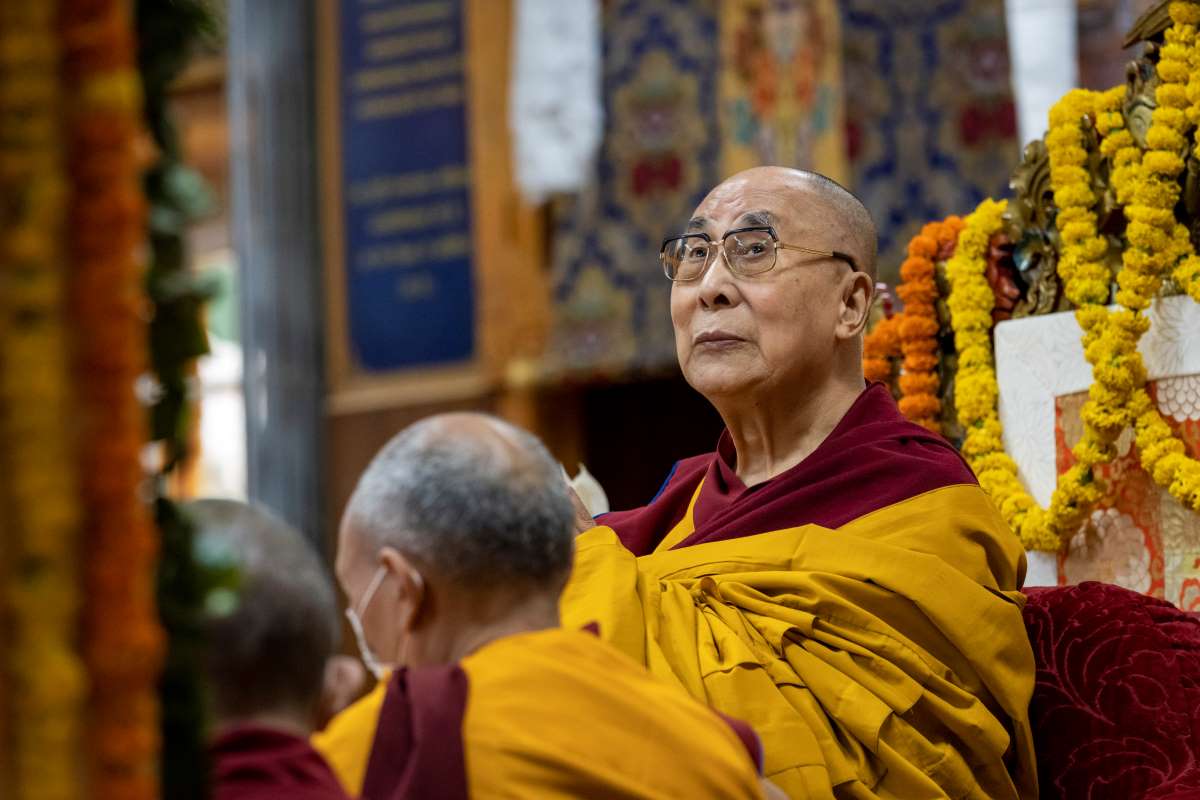 Beware of China's Propaganda
Dolma also discussed the suppression of Tibetan Buddhism by the Chinese authorities. She pointed out that since 2009, more than 157 Tibetans have self-immolated in protest. "They commit suicide in protest against the regime and in the hope that the international community will come to understand [actual conditions in Tibet]," Dolma explained.
"Their only wishes are freedom for Tibet and for His Holiness the Dalai Lama to return to Tibet as soon as possible," she added.
In 2019, China issued its "Human Rights White Paper." It was ironically titled "Seeking Happiness for People: 70 Years of Progress on Human Rights in China." The paper describes the human rights situation for ethnic minorities in China, including Tibet. It claims, "Religious freedoms of ethnic minority groups are protected. Normal religious activities and religious beliefs of ethnic minorities are protected by law, and their normal religious needs are satisfied."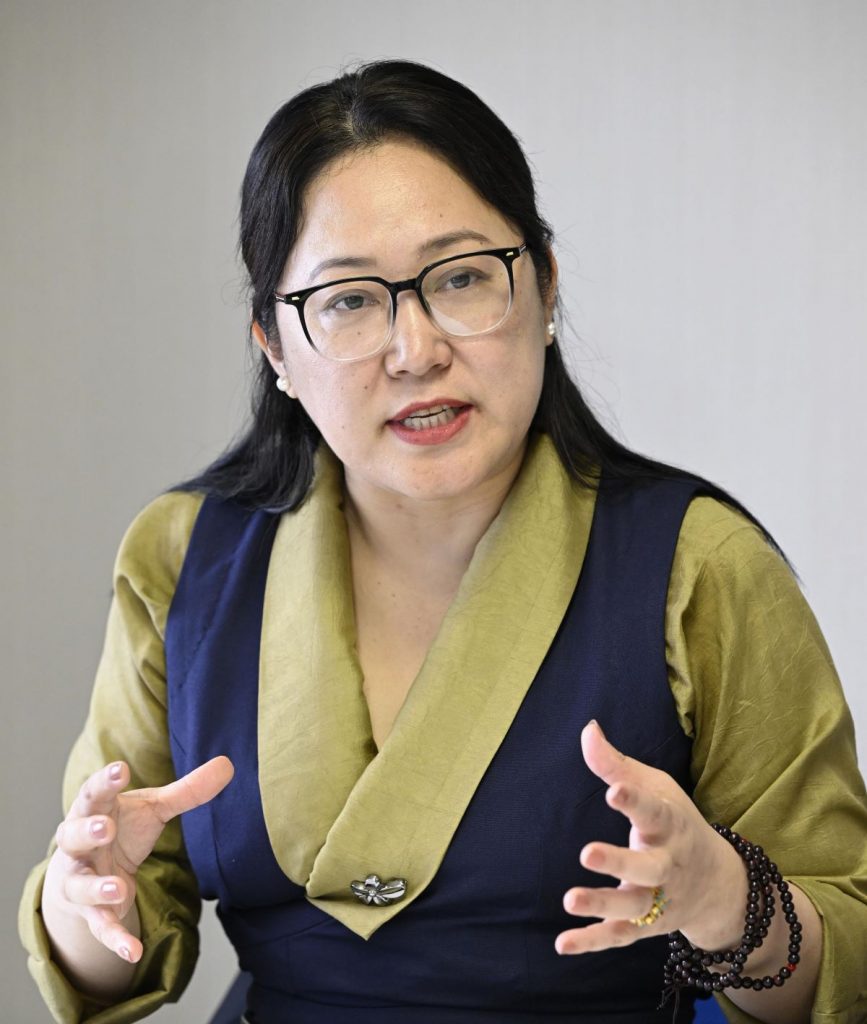 Dolma highlighted the crucial role of the media in our society. She said it can serve as a means to share accurate information with the public and keep society informed.
Then, she added this plea: "China is spreading a distorted version of history throughout the world. Therefore, it is very important for everyone to avoid being taken in by such Chinese propaganda and lies."
RELATED:
(Read the article in Japanese.)
Author: Takao Harakawa