Tourism Is Back: Cheap Yen, Eased Border Controls, Fill Streets with Visitors
The numbers tell the story. Japan National Tourism Organization reports 499,000 foreign visitors in October, an increase of 2.4 times over September.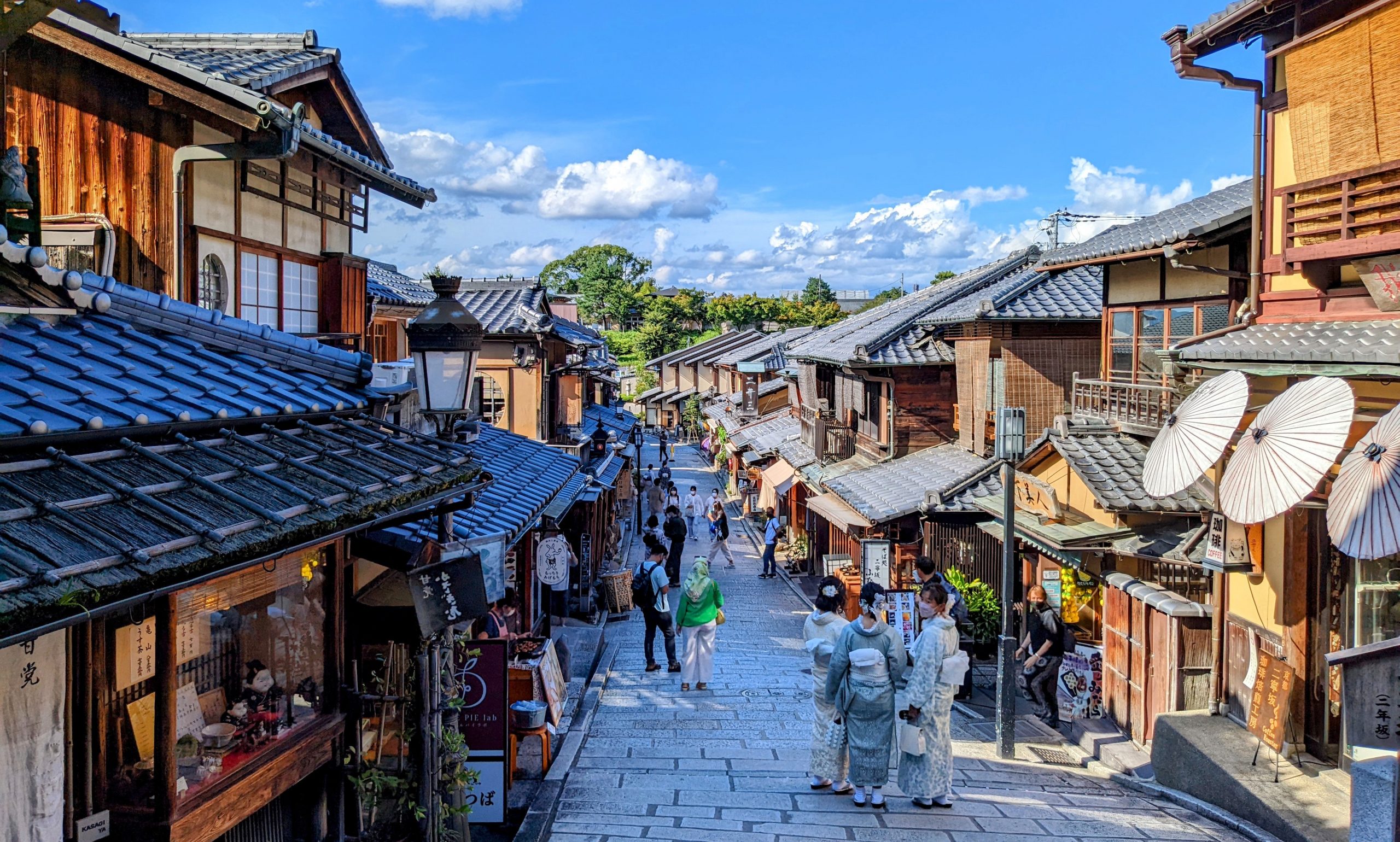 There has been a notable rise in tourism in Japan since early October. The government has resumed visa exemptions for short-term overseas visitors from 68 countries and regions.
The reopening of borders for short-term visitors on October 11, combined with a weak yen and perfect autumn weather, have brought the tourism industry back to life.
The Japan National Tourism Organization (JNTO) announced on October 16 that the number of foreign visitors to Japan jumped 2.4 times from 206,500 in September to 498,600 in October.
Tourism Brings Changes Around Tokyo
Changes have been visible around Tokyo since mid-October when tourists were welcomed back into Japan.
In Tokyo's Akihabara district, which is known for its electronics stores and manga culture, tourists are taking advantage of the weak Japanese yen to enjoy shopping.
Tax-free stores and otaku paradises flocked with visitors could be seen in a casual visit to the famous electronics district and have been featured on television several times.
Several restaurants are also attracting crowds of tourists. Among them, ramen shops and conveyor belt sushi restaurants appear to be especially popular.
Foreign tourists can also be seen in queues at ramen shops in tourist areas, such as Tokyo Ramen Street, which is popular with both locals and tourists.
During a wait at a ramen chain restaurant in Ikebukuro, two New Zealanders commented, "In Auckland, we pay double, or even triple this amount for a bowl."
The 'Golden Route' for Tourism
Japan's so-called "Golden Route" runs from Tokyo through the regions around Mount Fuji and southwest to Kyoto, Osaka and nearby destinations in Western Japan. Since tourists have been allowed back in the country, this route has been the most popular with tourists. In fact, demand for the travel package is on par with Pre-COVID-19 levels, according to Japan Travel Bureau (JTB), a major Japanese travel agency.
Osaka, Japan's second-largest metropolis, has also recorded a significant change in inbound visitors. As reported by the Osaka Convention & Tourism Bureau, daily foreign tourist visits to the information center were 10 or fewer per day over the last few years of the pandemic. But since October 11, the number has grown to over 100 daily visitors.
Osaka's tourism bureau reports that most are South Korean tourists.
Information on the abundant tourist attractions in the area and train passes for the Kansai railways are the most frequent topics of interest.
Kumamoto and Southwestern Regions
Foreign visitors are also finding their way to farther reaches of Japan. Kumamoto, whose famous Kumamoto Castle has reopened to visitors after sustaining severe damage in earthquakes in 2016. Both the castle and other nearby attractions are seeing the impact of renewed tourism.
Wa Collection Mito, a kimono rental store near Suizenji Jojuen Garden, one of Kumamoto Prefecture's most popular tourist attractions, said it accepted foreign tourists for the first time in two and a half years on November 10. That day, a total of 13 visitors arrived from Singapore.
Visitors can try on kimonos at the store, which has an array of about 150 available to choose from.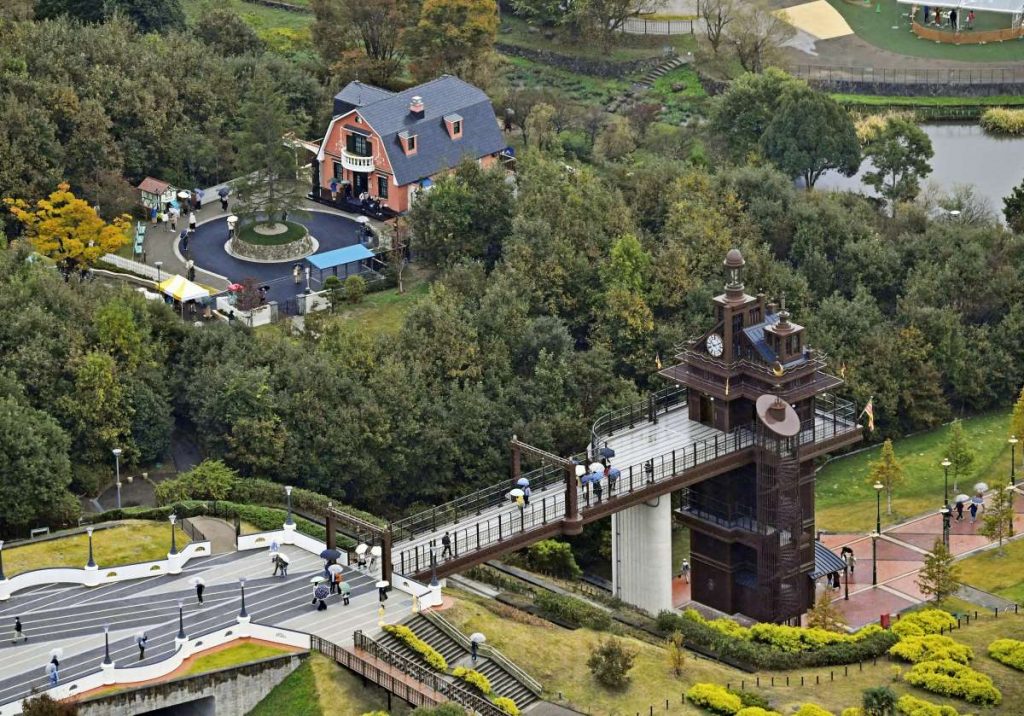 News For Ghibli Buffs
The Ghibli Museum located in Tokyo's Mitaka neighborhood has been open since 2001. Despite sitting next to the expansive Inokashira Park and having excellent accessibility, it's a small space.
After visiting the museum or just on its own, Ghibli fans will want to check out the first Ghibli Park, a theme park dedicated to Studio Ghibli's works. Located near Nagoya in Aichi prefecture, not far from Tokyo, the park opened on November 1.
As opposed to the Ghibli Museum in Tokyo, where photography is strictly prohibited, the new park is an Instagrammers dream come true.
Moreover, instead of a typical amusement destination with roller coasters and characters walking around, the new park is a tribute to the legendary animation company.
Here, visitors can insert themselves into scenes from 13 Ghibli works. Start with sitting on the "Spirited Away" train or visiting Zeniba's house.
Try running across waves with Ponyo or standing under the head of a decapitated Forest Spirit from "Princess Mononoke."
Following the design theme of minimizing fantasy and reflecting Ghibli's realism, the park stands out in contrast to such tourist attractions as Tokyo Disneyland, which are built around the theme of fantasy.
Built at a cost of ¥34 billion JPY ($232 million USD), the new site is expected to become a major tourist attraction in Aichi.
After all five areas of the park open in 2023, the region anticipates 1.8 million visitors annually, with a ¥48 billion JPY ($34 million USD) economic impact annually.
Tourism Industry Labor Shortage
Following the long-term closure of the country's borders, Japan's transport and hospitality industries are having difficulty finding enough workers to meet the demand for services.
The Japan Accommodation and Lodging Foundation (JALF) reports that hotel and inn employees are 30% below pre-pandemic levels, while airlines and tour operators have reported full reservations.
Major airline carrier ANA Holdings is adding back routes and recalling staff it seconded to other industries when it cut back on flight schedules during the pandemic.
According to reports, flights from Hong Kong to Narita have almost entirely sold out since October 11.
Domestic Tourism Campaign for Locals
A discount campaign was launched by the Japanese government in October to encourage domestic tourism. At the same time, there have been some complaints, as some posts on social media claim room rates were higher after the campaign began. In fairness, it is not clear whether the room rates were up from pre-COVID levels or the discounted levels that appeared in some locations during the pandemic. Moreover, rising costs have led to cost increases nationwide.
These claims are not expected to impact foreign tourism. Instead, the easing of border restrictions has coincided with the depreciation of the yen to levels not seen for nearly a quarter of a century. The phenomenon, which makes goods more expensive for the Japanese, has in contrast worked to make Japan a more affordable option for many foreign tourists.
Overseas visitors are expected to continue rising in Japan in the months to come.


RELATED:
Author: Shaun Fernando