Treasures Along the Arakawa Line: Retro Amusement Reopens
Parks, rides, petting zoos and more, framed in flowers and nicely accessible, check out these budget-friendly outing opportunities in central Tokyo.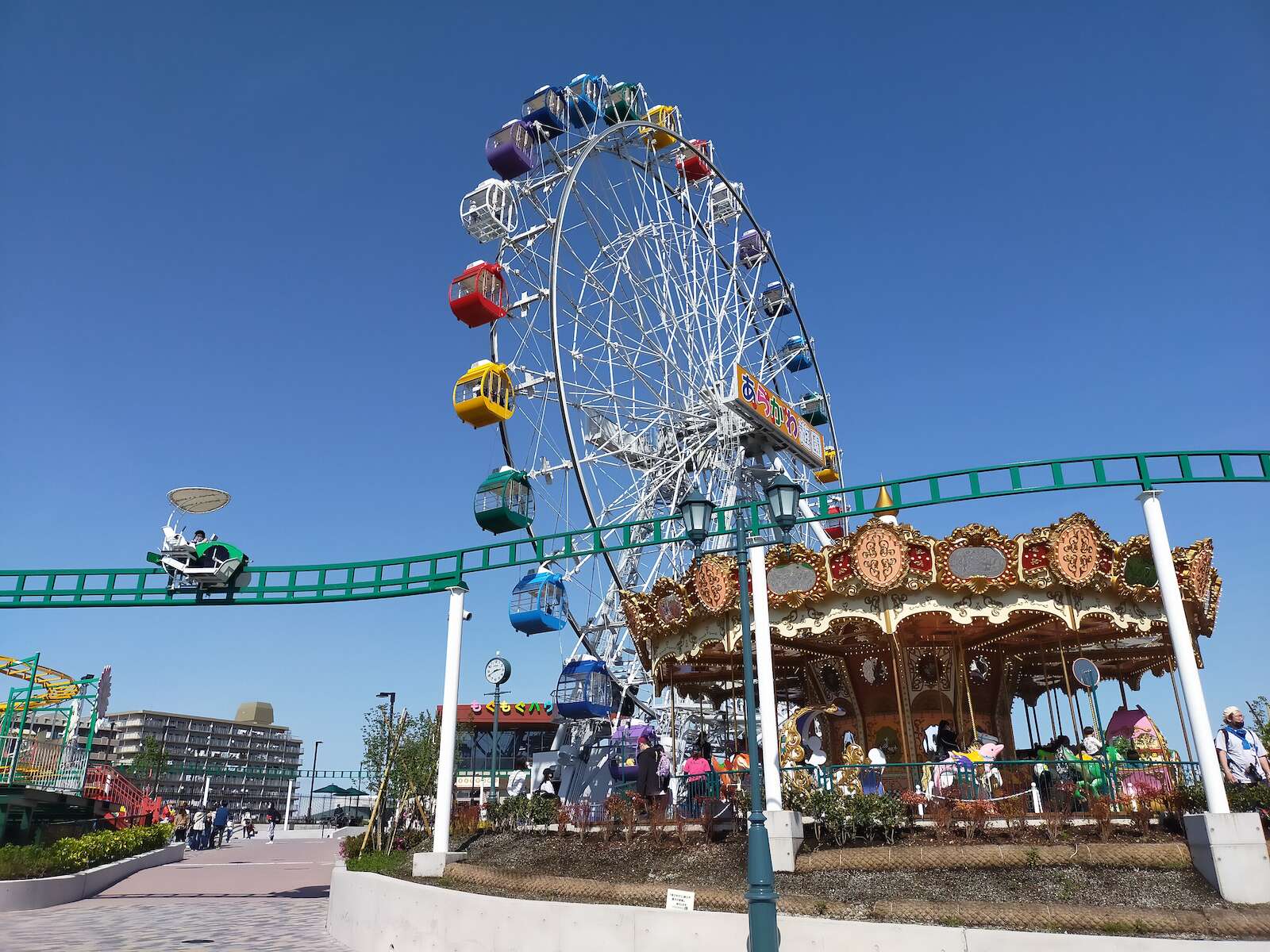 Periodic outings to the Arakawa Amusement Park (Arakawa Yuen), an amusement park for young children owned and operated by Tokyo's Arakawa Ward, were a favorite activity when our two sons were preschool and early elementary school age.
Trips to this park always delighted our boys because it included rides on the Arakawa tram line. Our older son in particular enjoyed standing behind the driver watching him or her manipulate the controls as the tram trundled down the tracks.
Now both are college students. One is a regular contributor to JAPAN Forward. Cleaning up my office last week, I was reminded of the Arakawa Amusement Park when I found a set of unused ride tickets. More recently, the park itself has been closed for more than three years for refurbishment.
The park reopened on April 21. I visited it on reopening day to see what had changed, and to introduce it to JAPAN Forward readers in Japan who may be looking for things to do with small children as school summer vacations approach.


Origins of the Park
The Park is on a site that was originally used by a brick factory. Then, in 1922 a private entrepreneur turned the land into an amusement park featuring a boating pond using water from the adjacent Sumida River.
After a period as an artillery base during the Pacific War, the site passed to Arakawa Ward. Since then, the ward has constructed and managed a changing mix of facilities along a corridor extending from the Arakawa Yuen Mae tram stop to the Sumida River.
There is a parking garage underneath this corridor. On the west side there is a municipal recreation facility that includes a large outdoor water play area for kids and an indoor swimming pool. Along the corridor there are several play spots for children.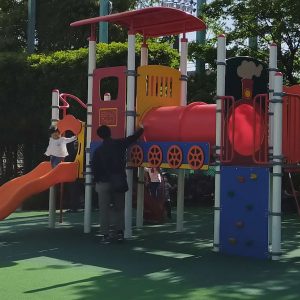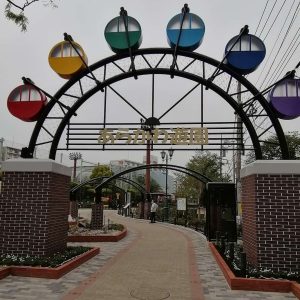 The entrance to the corridor adjacent to the tram stop features a new gate with a ferris wheel motif taken from the ferris wheel that is the symbol of the park itself.


Rides and Facilities
The park offers a number of static and moving attractions. To the west of the entrance is a small Japanese style garden and pond. On the east side of the pond there is a vintage tram car that has been converted into a snack shop.
To the north of the pond there is a red brick building that houses a reference collection of books and tram models and an elaborate N-gauge model railroad layout with consoles that allow children to operate a train of their choice.
A small artificial stream feeds the pond.. On hot summer days, this stream is crowded with children in various states of undress playing in the water
Aside from the ferris wheel, moving attractions include a small scale jet coaster (Japanese-English for roller coaster), a merry-go-round somewhat reminiscent of the late, lamented El Dorado at Toshimaen, and a rotating ride where children can pretend to be firefighters spraying water on a conflagration in high rise buildings.
In the center of the park, there is a two-story transportation hub.
Ground level serves a "steam train" (battery powered) that makes a leisurely sweep through the park, and an elevated "sky cycle" that allows children (and adults) to peddle themselves along an elevated track that gives a view of the nearby Sumida River, the park pond, carousel, and the ferris wheel.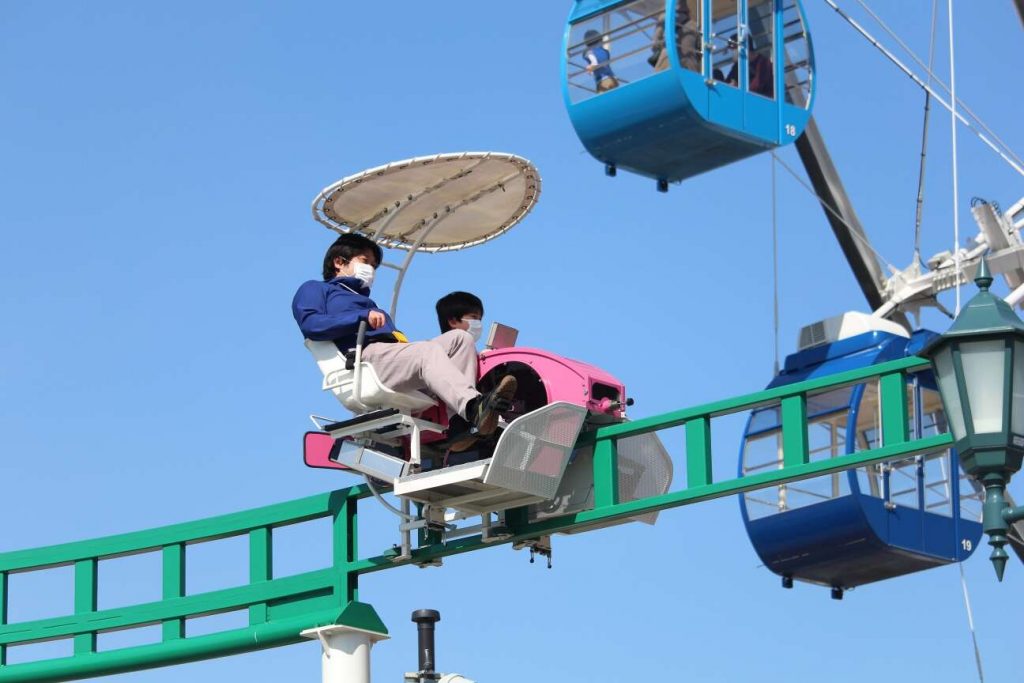 Air dome trampolines are particularly popular with young children. A large one was added to the Park as part of the refurbishment.
There are also various mechanical animals, buses, cars, and trains for small children.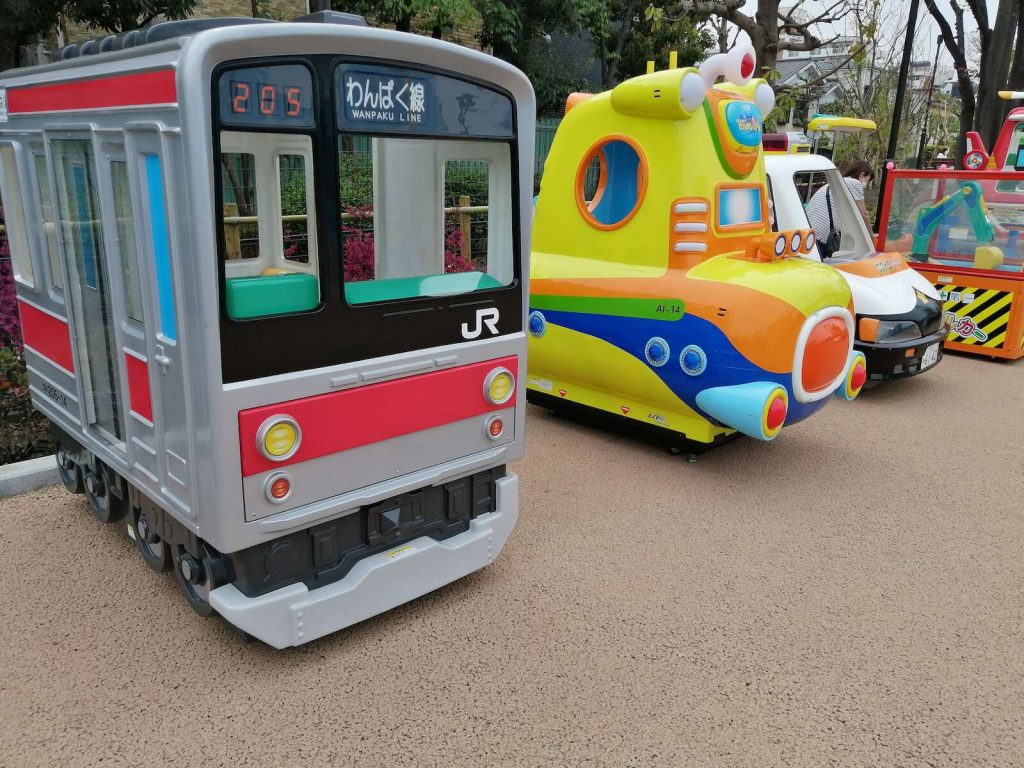 At the far east side of the park, there is an area with the climbing and play items (jungle gym) typical of parks for children in Japan and a long roller slide that winds down an artificial grassy hillside. These are adjacent to a building housing a play area for toddlers.


Petting Zoo
For our children, the animals at the park were as much an attraction as the rides.
Prior to refurbishment, the park had Japanese monkeys. These are gone. In their place are kangaroos, kapibara, and raptors (meat-eating birds), mostly owls not native to Japan, goats, sheep, and a friendly alpaca.
Park staff feed the birds close up and give explanations of their behavior and habitat. Children can mix with and pet the smaller goats and sheep and can hold guinea pigs.
Short pony rides are offered three times per day. The park guide explicitly notes that these are available to children with disabilities. Moreover, because the park is aimed at families with children in strollers, it is also inherently wheelchair friendly.


Eating
There is a cafeteria and several snack points within the park. You can also bring your own food, although there are only a few places to sit and eat. Neither alcohol or smoking are permitted.


Tickets and Charges
Park entry is ¥800 JPY ($6.20 USD) for adults, ¥400 JPY ($3.10 USD) for middle school students, and ¥200 JPY ($1.55 USD) for elementary school students. Entry plus unlimited rides costs ¥1800 ($14 USD), ¥1000 ($7.75 USD), and ¥700 JPY ($5.45 USD) respectively.
There are additional discounts for preschool age children and adults over 65. Further details may be found here.


Important
Until May 9, reservations are required everyday ,and on weekends and holidays reservations are required until June 30. Weekdays after May 9 do not require reservations.
As of this writing all slots on all days requiring advance booking have been taken, but entry after 2:00 PM may be possible on occasion. This machine-translated page describes the current situation and advises checking the park Twitter feed for updates.

The advance registration website is very verbose. Working through it is best done on a computer with a large monitor rather than a smartphone or tablet.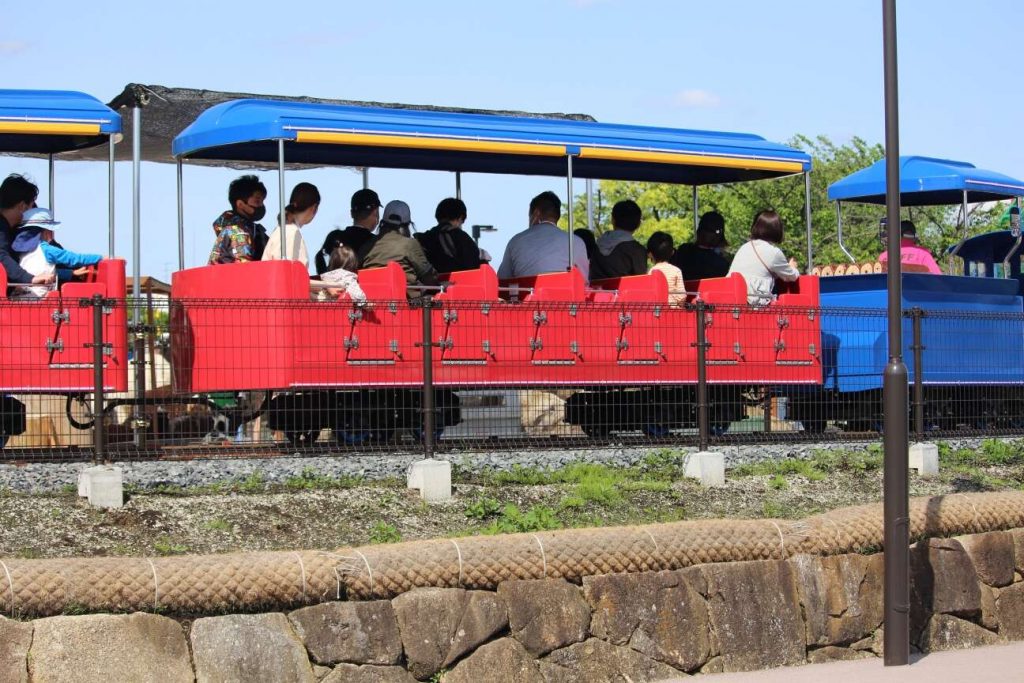 Getting There
Although there is an underground parking facility close to the park, using the Arakawa Line and walking to the park (3 minutes from the tram stop) is the best way to get there.
The Arakawa Line connects to major rail lines at Otsuka (Yamanote Line), Oji (Keihin Tohoku and Nanboku lines), and Machiya (Keisei, Chiyoda lines).
A day pass for the tram (¥400 JPY [$3.10 USD] for adults, ¥200 JPY [$1.55 USD] for children) is a good value if you combine a visit to the Arakawa Nature Park with one to the Arakawa Amusement Park.
This pass is not necessarily a separate ticket. It can be added electronically to SUICA or PASMO. Details of the tram day pass and other discount tickets for travel within Metro Tokyo can be found here.


Arakawa Nature Park
Usually a visit to the Arakawa Amusement Park was enough to satisfy our two boys. But on occasion we went to a second kids-oriented park, the Arakawa Nature Park a short walk from the Arakawa 2-chome stop on the Arakawa tram line.
This park is actually two different facilities connected by a bridge.
Both are above the site of a wastewater (sewage) treatment facility, the first one in Japan. It started operation in 1914 and occasionally in summer a faint smell reminds you that the park sits on top of a sewage treatment facility.
Using the tram stop entrance brings you to a swan pond housing two swans, a male named Leo and a female named Sakura.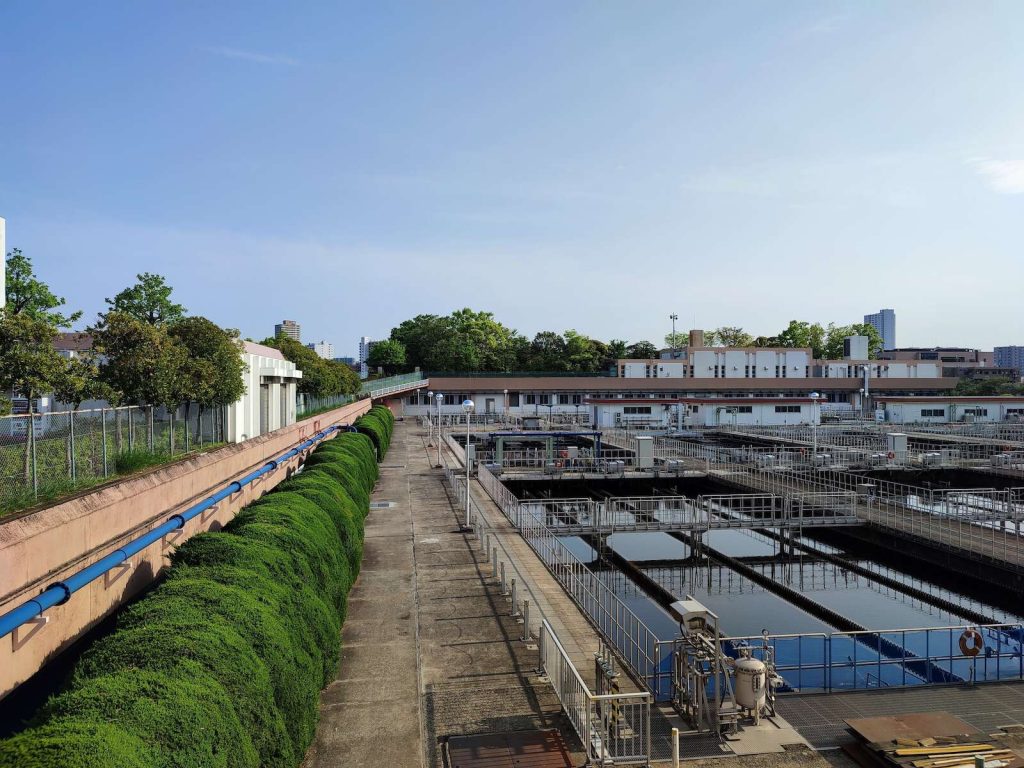 A variety of flowering trees and shrubs are planted around the pond and boardwalks allow you to view the pond and the plants from a variety of angles.
When we visited on May 1, wisteria were in bloom ー much earlier than in other Tokyo parks ー but when we visited a week later, the blossoms had disappeared. This may be a consequence of the microclimate existing above the water treatment facility.
A small play area can be found in this part of the park for children with a "dip line" that our sons enjoyed. But the real attraction of this park for them was the Transportation Park (交通園) that lets children use their choice of bicycle, unicycle, or pedal cart for 30 minutes at a time.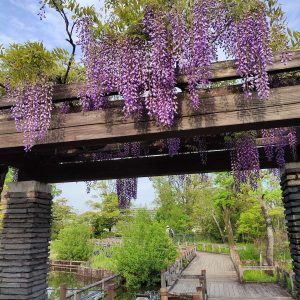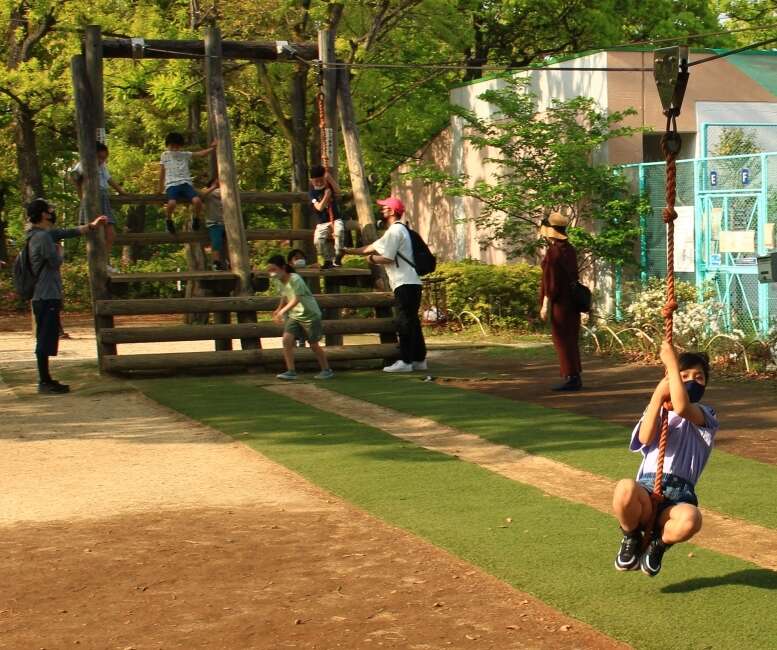 Traffic Safety Lessons
One goal of the park is to teach traffic safety. School children get excursions to the park to learn about cycling safety.
There is a railroad crossing with a warning flasher and an intersection with traffic signals. On busy days volunteers stand near these to gently remind children (and adults) to observe the signals.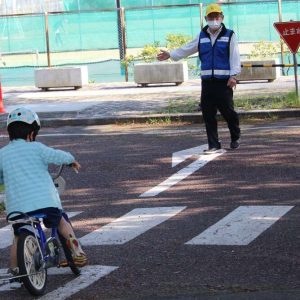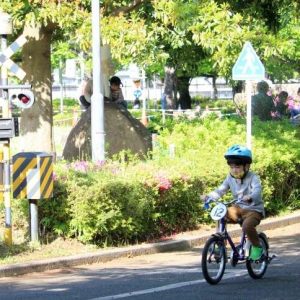 There is no charge for using the cycles and no limit on how many times a child may borrow a cycle, unicycle, or pedal cart.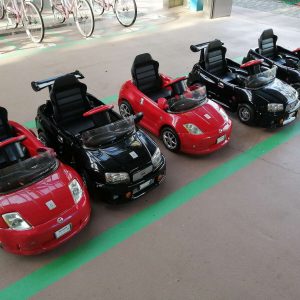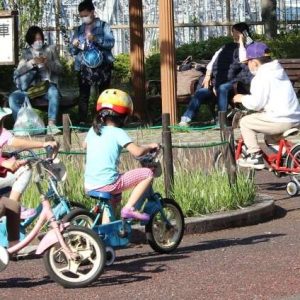 There is no food service within the park, only a small number of vending machines. However, there is a grassy knoll in the middle of the cycle park that is fine for a picnic lunch.
In addition, the Park has a wading pool that gets rather crowded, as well as tennis courts and other sports facilities that can be reserved.
When we visited, we also noted that there are numerous rose bushes in this part of the park. They were just starting to bud, but at the tram stop, some rose bushes were already blooming.
This is a reminder that despite having sakura in its formal name, the Arakawa tram line is in fact much better known for the rose bushes that line the route from the eastern terminus at Minowabashi to the Arakawa Shakomae stop with an additional segment near Otsuka.
The tram and its roses were taken up in my JAPAN Forward article published May 14, 2021.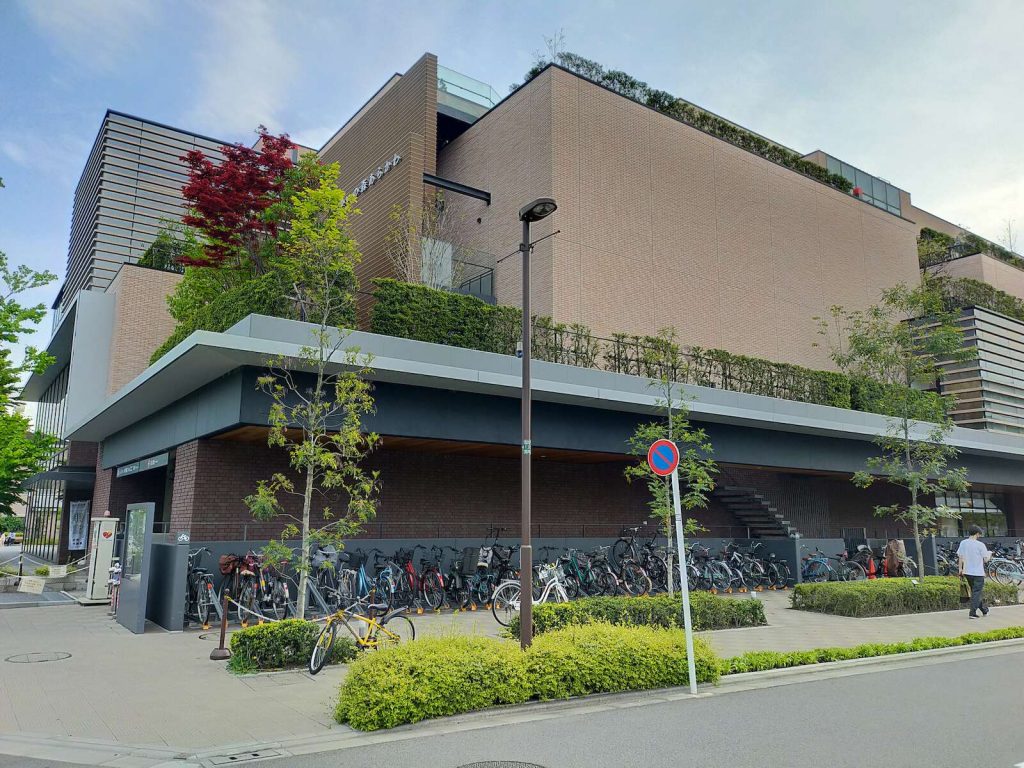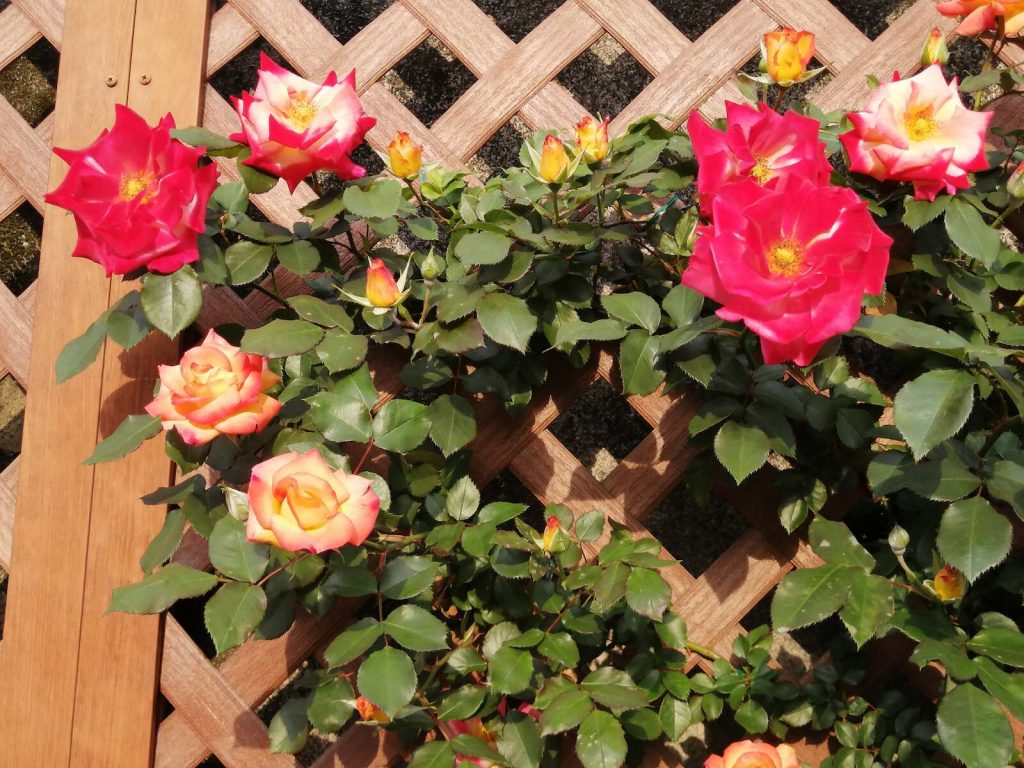 As of May 7, 2022, the most concentrated segment of rose bushes between Arakawa-shako-mae and Arakawa-yuenchi-mae has gone into full bloom.
Those seeking still more roses should visit Furukawa Teien (Furukawa Formal Garden), subject of my June, 2019, JAPAN Forward article. May 5th will be the start of the Garden's rose festival it was announced, after a two-year hiatus due to COVID-19.


Getting There
The Arakawa Nature Park can also be reached from the Machiya station on the Keisei and Chiyoda lines. Shops there sell items that can be used for a picnic lunch in the park.
The park is open year round with the oddity that it is closed on the 1st and 3rd Wednesday of each month. Open hours do, however, vary by season: short in winter, long in summer. There is no admission charge.
There are no shops near the Arakawa 2-chome tram stop that serves the Park (荒川二丁目停留所) but there is an attractive Arakawa Ward facility (Yui-no-mori) nearby that has a coffee shop that serves a lunch menu.
The main component of this facility is a spacious and bright library with good collections for children of varying ages and an exhibition area dedicated to the noted non-fiction Akira Yoshimura, a native of Arakawa Ward.
Only parts of the Yui-no-mori website have English. Looking at the Japanese pages and their photos gives a better idea of what this facility offers.


Conclusion
The rose bloom along the Arakawa tram line has just begun. We find places to visit along the tram line year round. But now is a particularly good time to make use of it, especially if you have young children.
It is a good way to enjoy neighborhood Tokyo on a limited budget.

Having said this, I would once again stress that the Amusement Park gets very crowded on weekends and holidays and requires advance registration. The Nature Park gets crowded but not to the extent the Amusement Park does, and no advance registration is required.


Author: Earl H Kinmonth
Photographs by EH Kinmonth. Find other stories about Tokyo and nearby areas by Dr. Kinmonth at this link.