EDITORIAL | UK Must Not Allow a Political Vacuum After Truss Resignation
The UK's quick return to political stability is crucial so that it can effectively play a role as a core member of the West in preserving global peace.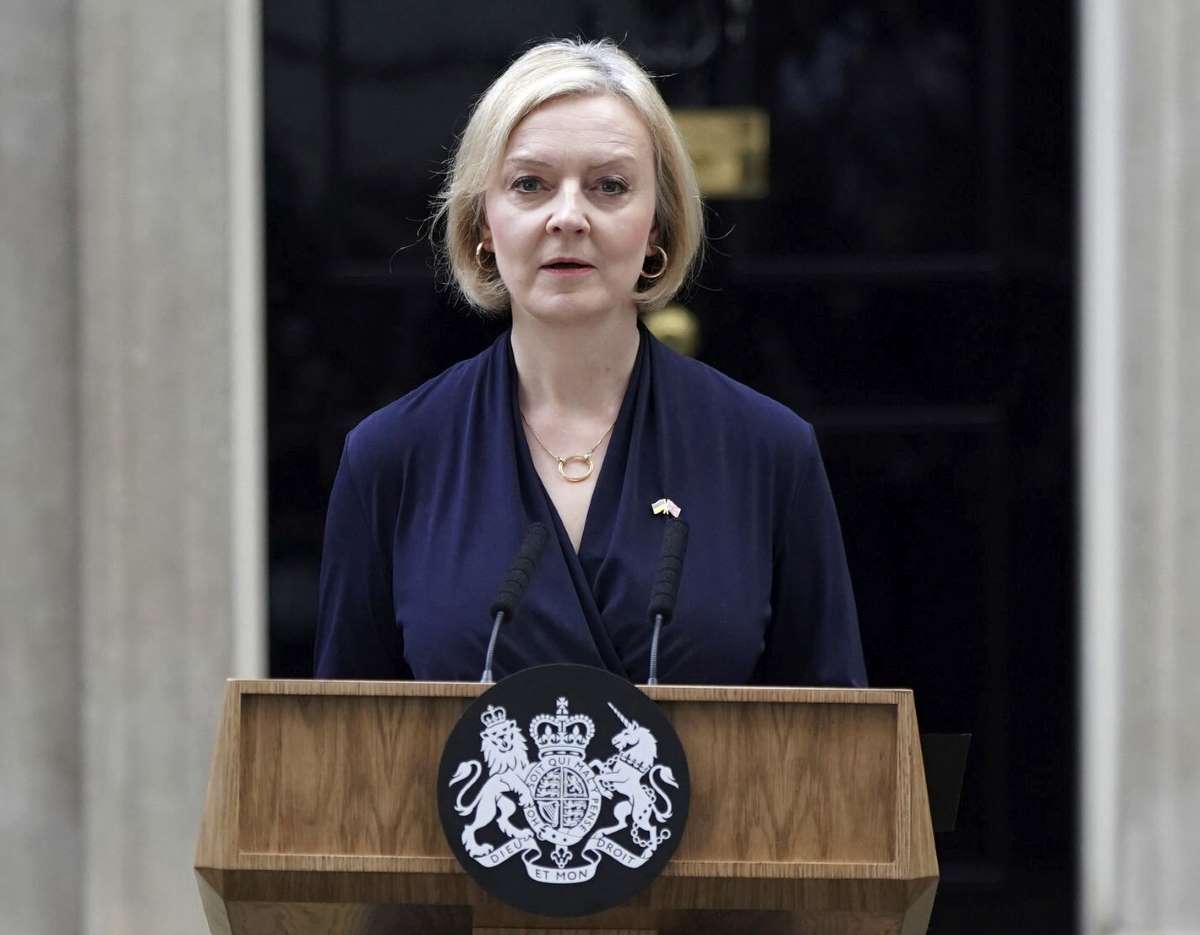 On October 20 Liz Truss announced her resignation as prime minister of the United Kingdom.
Truss stepped down a mere six weeks after becoming head of the ruling Conservative Party and thus prime minister of the United Kingdom in September. Her unprecedented and dramatic capitulation was precipitated by the negative verdict of the markets on her ability to steer the economy. They judged that her signature policy of mammoth unfunded tax cuts would invite market turmoil.
The Conservative Party must now select a successor to Truss. If the UK is to respond appropriately to pressing international affairs, it absolutely must not allow a political vacuum.
After all, not only is the United Kingdom an influential member of the G7 and NATO, it is also a permanent member of the United Nations Security Council.
We hope that the UK will see a quick return to political stability so that it can effectively play a role as a core member of the West responsible for preserving global peace.
United Kingdom's Worrisome Economy
At the press conference announcing her resignation, Truss said she was stepping down because "I recognize that I cannot deliver the mandate on which I was elected by the Conservative Party" to break out of the nation's economic slump.
The Truss government had announced a radical economic program designed to get a British economy, that is fast losing steam as prices soar, back on track by reducing taxes by £45 billion GBP (around $51 billion USD) over a five-year period. However, it never clarified where the money would come from to offset these enormous tax cuts.
The market response was swift and harsh, with the value of the British currency and bonds plummeting.
We hope that the change of prime ministers will not adversely affect the UK's position of opposing the Russian invasion of Ukraine. It should by no means forgive Russia's war crimes. Nor should it flag in its support for the Ukrainian government and people as they resist Russian aggression.
Important to Japan
In response to Truss's resignation announcement, Prime Minister Fumio Kishida told reporters that for Japan "the UK is a global strategic partner that shares basic values with Japan."
He added that he hoped to maintain the current close ties with Britain. Indeed, collaboration between Japan and the UK in terms of diplomacy, national security, and economics is indispensable.
Great Britain is an Indo-Pacific power by virtue of its island possessions and other interests in the region. We therefore would like to see Japanese-British ties serve as the basis for collaboration to make the concept of a "free and open Indo-Pacific" a reality.
As with the Cabinet of her predecessor Boris Johnson, the Truss government views a rising China bent on increased hegemony in the international community as a "grave threat." In fact, it has recently been enhancing its presence in the Indo-Pacific.
For example, in 2021 it dispatched an aircraft carrier strike group to the region, including a visit to Japan. We hope that the new British government will continue this policy line aimed at ensuring regional stability.
The United Kingdom is currently negotiating to join the Comprehensive and Progressive Agreement for Trans-Pacific Partnership, the trade grouping of which Japan is a leader. Japan should do more to secure the agreement of other CPTPP members to allow the British to join.


RELATED:
(Read the editorial in Japanese at this link.)


Author: Editorial Board, The Sankei Shimbun