Ukraine Reconstruction Is the Focus as Foreign Minister Hayashi Visits Kyiv with Rakuten CEO
Along with direct aid, Hayashi unveiled plans for a Ukraine Economic Reconstruction Promotion Office in the Foreign Ministry and public-private initiatives.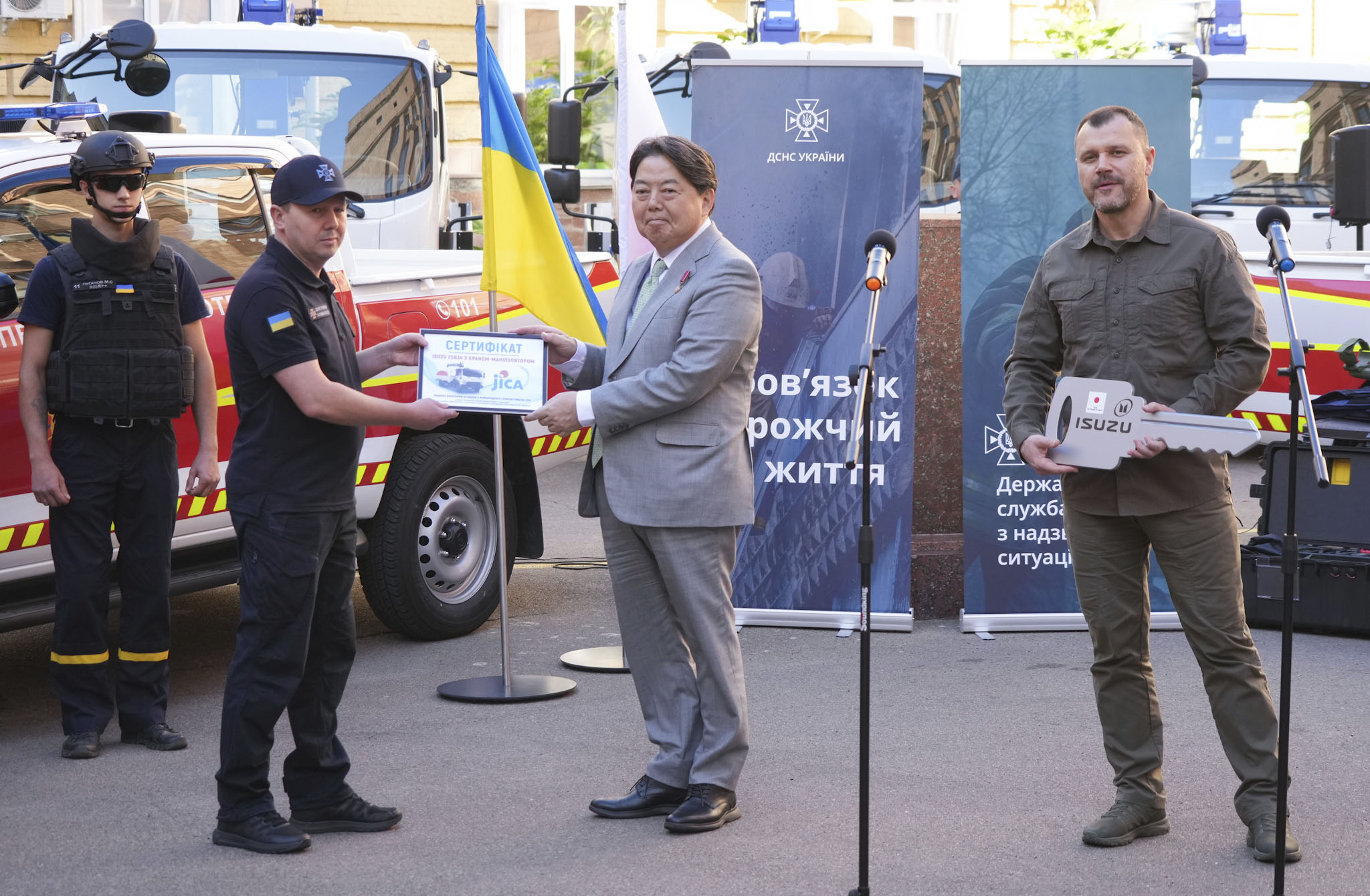 KYIV ー Foreign Minister Yoshimasa Hayashi visited Ukraine on September 9 (JST) amid Russia's ongoing military aggression against the country. Minister Hayashi met with his Ukrainian counterpart, Dmytro Kuleba, in the capital city, Kyiv. They followed their meeting with a joint press conference.
Hayashi also unveiled plans to establish a "Ukraine Economic Reconstruction Promotion Office" within the Ministry of Foreign Affairs. This new department will aid Ukraine in its recovery and reconstruction.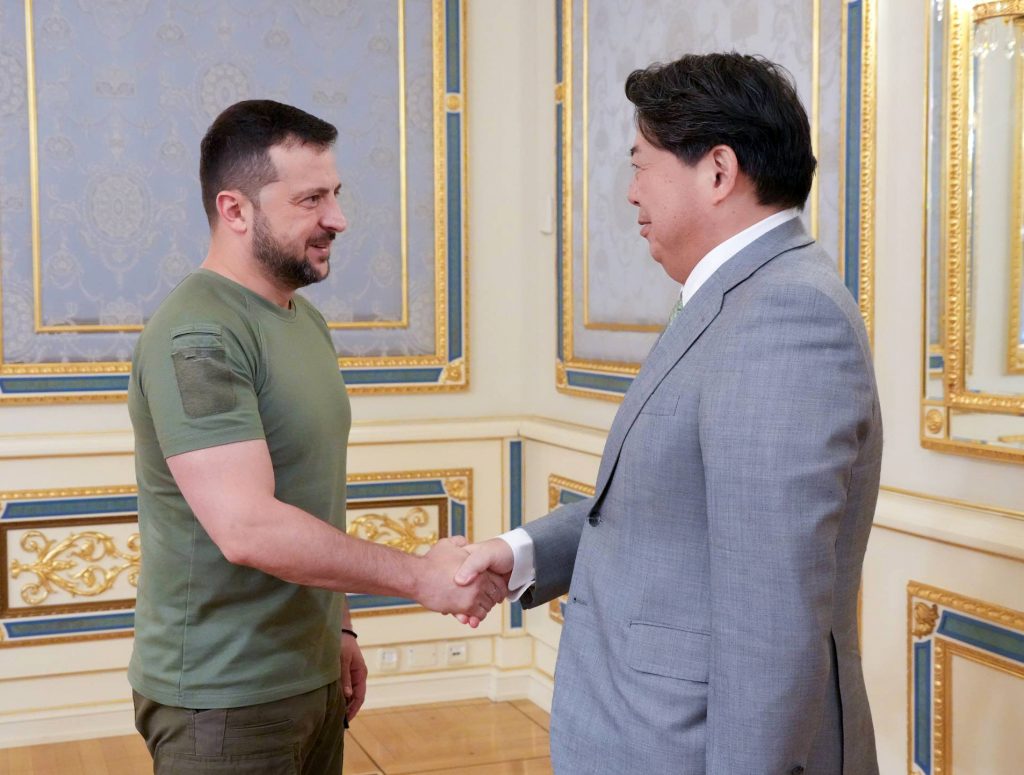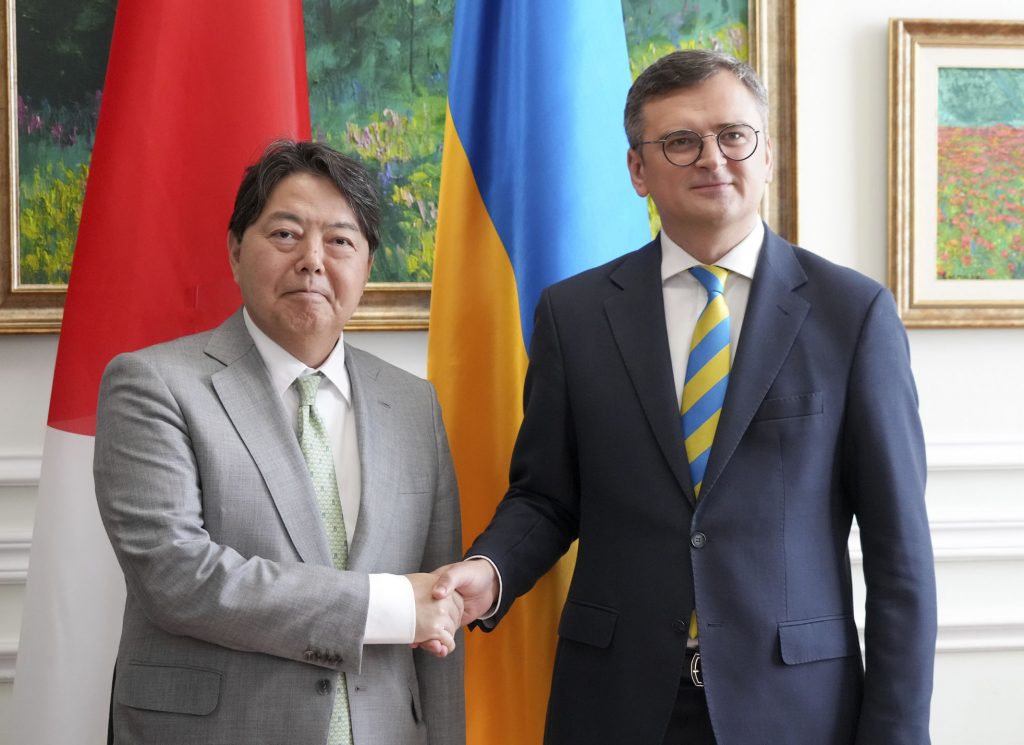 Hayashi stated that he had also met with President Volodymyr Zelenskyy before the press conference. He revealed they had agreed to begin talks on a bilateral agreement between Japan and Ukraine. These negotiations will be based on the Group of Seven (G7) nations' Joint Declaration of Support for Ukraine, issued at the July North Atlantic Treaty Organization summit.
Public and Private Assistance for Ukraine
In addition, Hayashi also announced that Japan will provide two large electrical transformers to Ukraine by the end of September. With widespread power shortages, Ukraine will face a harsh winter without such assistance.
Prime Minister Fumio Kishida's visit to Ukraine in March was the first of a Japanese government official following Russia's invasion. Hayashi's unannounced visit marked the first since March.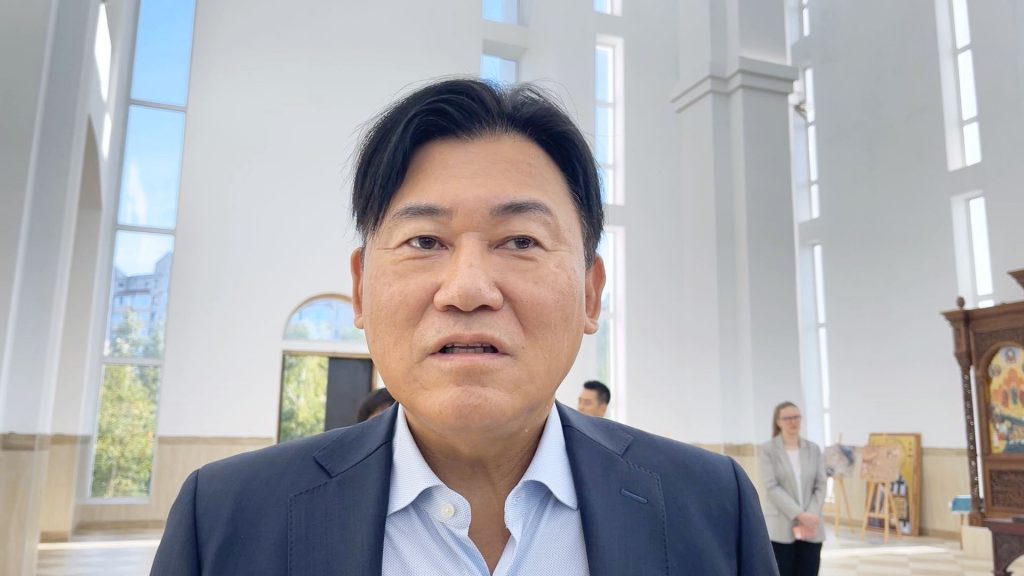 In order to attract private investment in Ukraine's restoration and reconstruction efforts, Japanese business officials accompanied the delegation. Representatives included Hiroshi Mikitani, the founder and CEO of Rakuten.
Hayashi is currently looking ahead to the G7 foreign ministers' meeting later this year. The foreign minister hopes to lead a united G7 and like-minded countries to maintain and strengthen support for Ukraine and sanctions against Russia.
Japan and Ukraine will also work together toward the "Japan-Ukraine Economic Recovery Promotion Conference" Japan is hosting in early 2024. This will also provide the Japanese companies accompanying Hayashi with an opportunity to exchange views with their Ukrainian counterparts.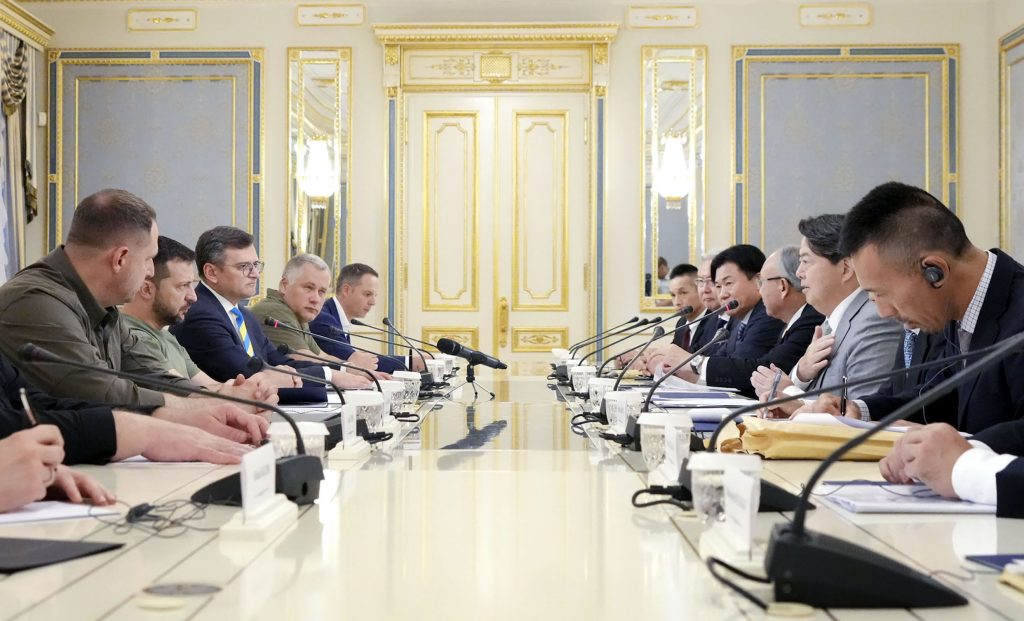 Seeking Peace in Ukraine
Minister Hayashi hopes to accelerate efforts surrounding Zelenskyy's 10-point peace plan. Zelenskyy first announced his peace formula last November. Hayashi's efforts include restoring Ukraine's territory and broadening its support among Asian countries with close ties with Japan.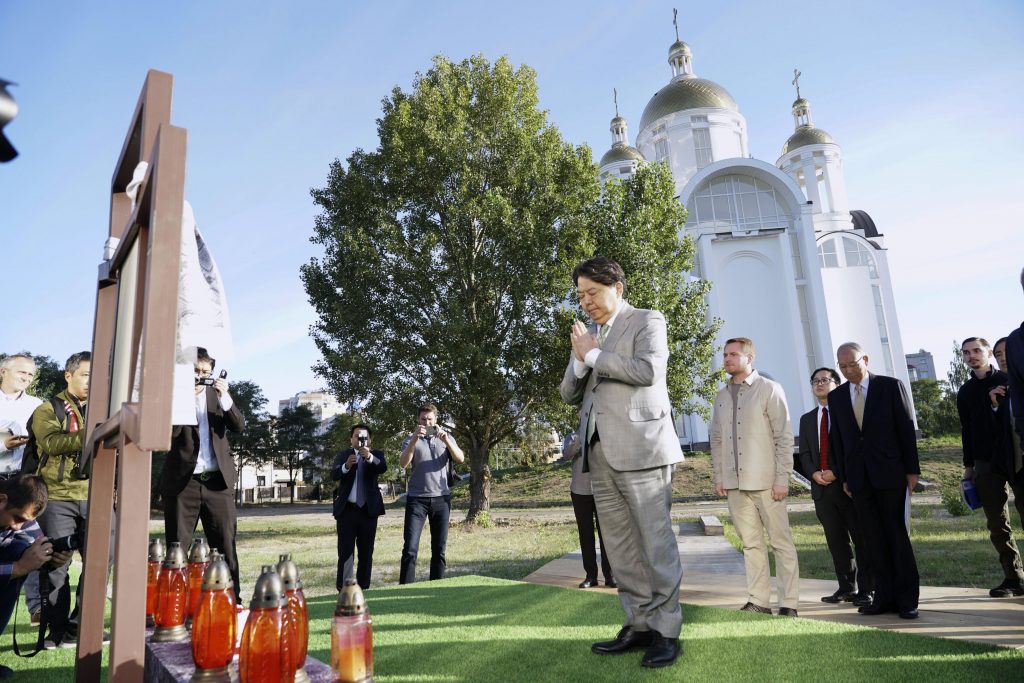 Japan's top diplomat also toured Bucha near Kyiv, the site of a civilian massacre by Russian troops, where he offered flowers. Hayashi is also attending the delivery ceremony of approximately 20 crane trucks for removing unexploded munitions. These trucks are going to the State Emergency Service of Ukraine.
Dinner with Yulia Svyrdenko, First Vice Prime Minister and Minister of Economic Development, and Oleksandr Kubrakov, Deputy Prime Minister for Restoration and Minister of Infrastructure, is also on the schedule.
RELATED:
(Read the report in Japanese.)
Author: Takao Harakawa, The Sankei Shimbun, reporting from Kyiv