View From Taiwan: 'Stability' and 'Order' Become the New Definition of 'One Country, Two Systems' on Hong Kong's Anniversary
Taiwan's Premier Su Tseng-chang lamented that despite China's promises, "after 25 years, freedom and democracy have already vanished in Hong Kong."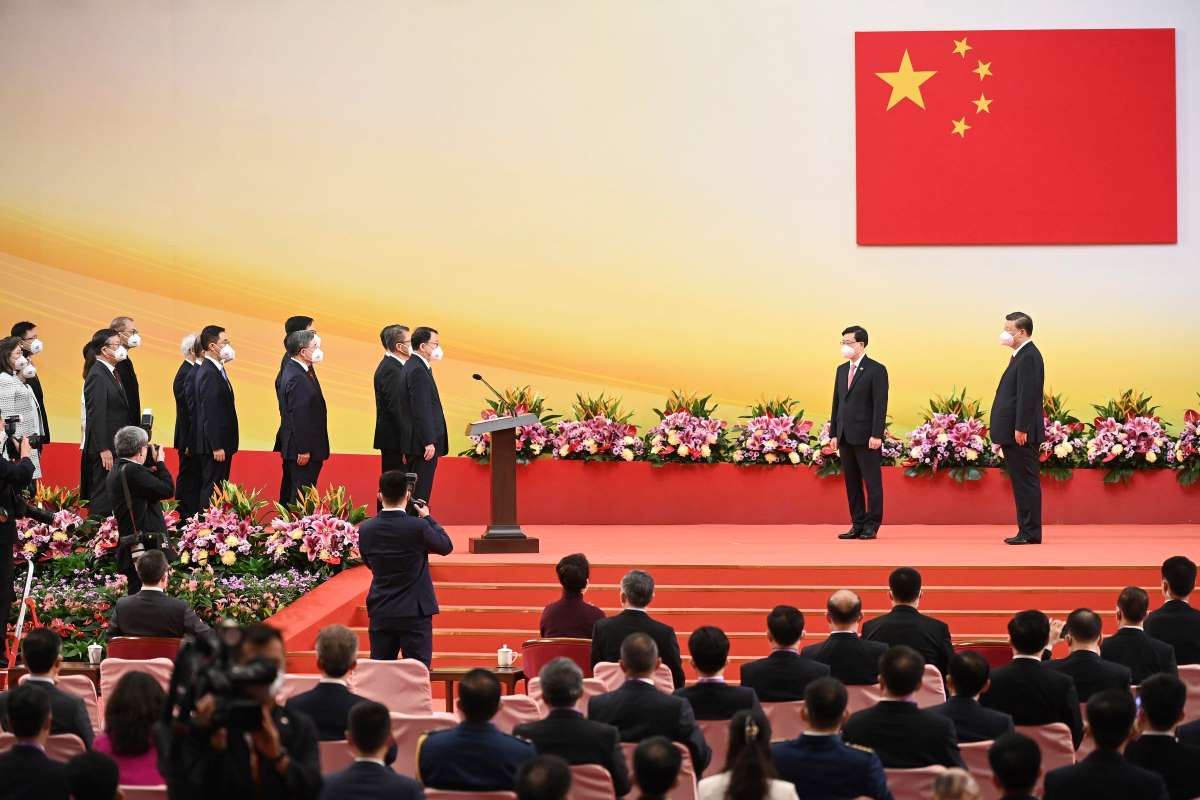 During the July 1 ceremony in Hong Kong marking the 25th anniversary of the reversion of the former British colony to control by China, China's President Xi Jinping raised the "one country, two systems" policy and forcefully declared, "There is no reason to change such a good system. And it must be adhered to in the long run!"
Xi was in effect saying that the one country, two systems structure remained in place even after implementation of the new National Security Law in 2020. His counterfactual assertion however, resulted in many raised eyebrows in Taiwan.
Shortly following Xi's speech, Taiwan's Premier Su Tseng-chang (蘇貞昌) noted at a news conference, "When Hong Kong was returned China promised the people that their way of life would not change for 50 years. But after 25 years, freedom and democracy have already vanished in Hong Kong."
Su hastened to add: "We will continue to defend Taiwan's sovereignty, freedom and democracy. We cannot place any faith in China's so-called one country, two systems framework."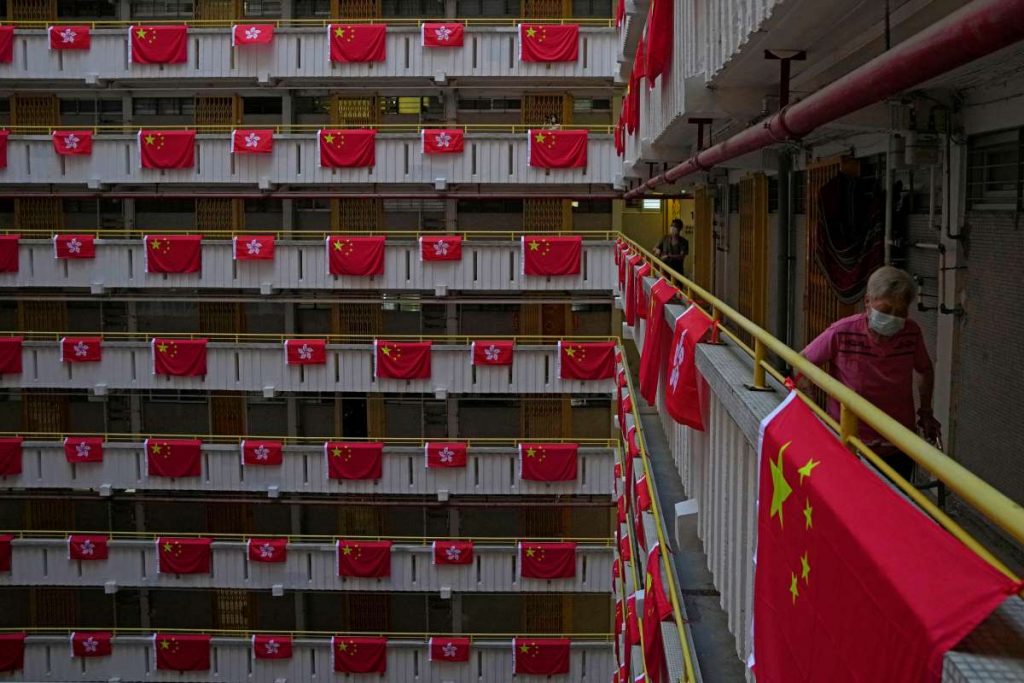 Dashed Hopes and Expectations
China first proposed the one country, two systems formula as a peaceful approach for settling the Taiwan issue back at the end of the 1970s. Among other things, Beijing promised a "high degree of autonomy."
China first introduced this system in Hong Kong after the British relinquished control of the city in 1997. However, in recent years Beijing has been steadily increasing its interference in Hong Kong's internal affairs. And since application of the National Security Law began, any criticism of the government has become taboo.
What is more, the election system has been revised to make it almost impossible for pro-democracy candidates to be elected.
Sang Pu, a human rights lawyer who serves as Director-General of the Taiwan Hong Kong Association, a group made up of Hong Kongers living in Taiwan, criticized the July 1 ceremony in Hong Kong as nothing more than a "farce without local citizens in attendance."
According to Sang, none of the people he knows in Hong Kong was happy with the reversion ceremony. For one thing, the authorities were on high alert for the possibility of protests, so average citizens were not allowed anywhere near the ceremony site. Furthermore, traffic restrictions in a broad swath around the venue resulted in massive traffic jams, which only further exacerbated discontent among residents of Hong Kong.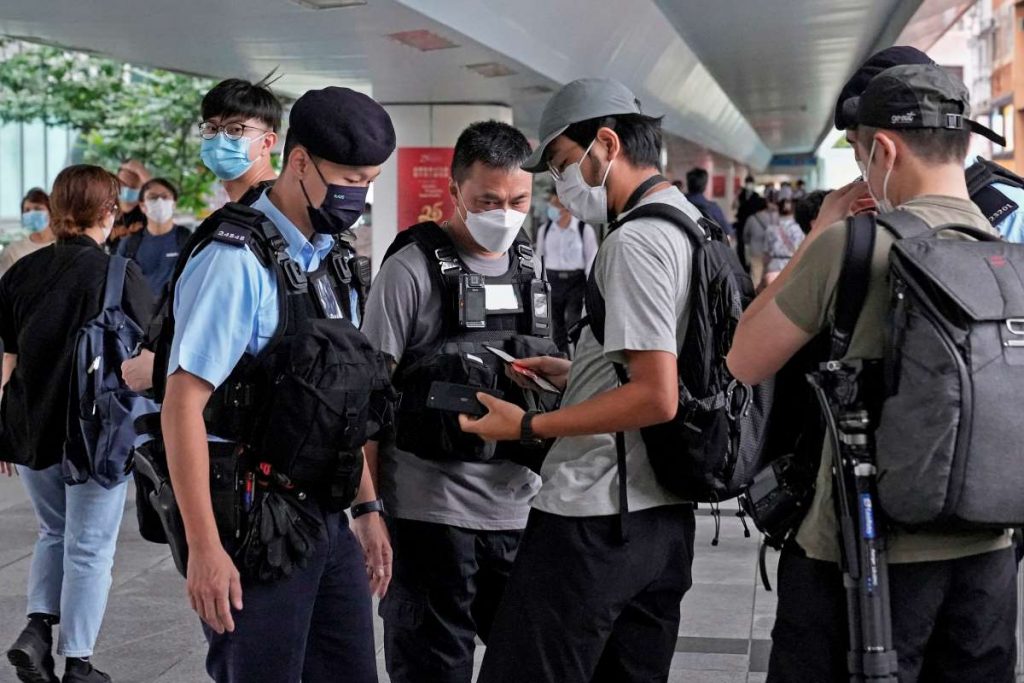 China's Heavy Hand
In the speeches they delivered during the ceremony, Xi and Hong Kong's new chief executive John Lee repeatedly stressed the need for "stability" and "order." That has raised the misgivings among locals who fear that "their freedoms will be increasingly curtailed from now on."
According to Taiwan newspapers like the United Daily News (Lianhe Pao), more than 100,000 entrepreneurs, white-collar workers and intellectuals have emigrated from Hong Kong to Western countries, Singapore, Taiwan and other lands, since the government crackdown following the large-scale anti-government demonstrations of 2019.
We could see this outflow of the best and the brightest from Hong Kong accelerate in the days to come.


RELATED
(Read the report in Japanese at this link.)


Author: Akio Yaita