WATCH: 'Near-Realistic Landscapes', Diorama Has Got Own Digital ATC at SCMAGLEV and Railway Park Museum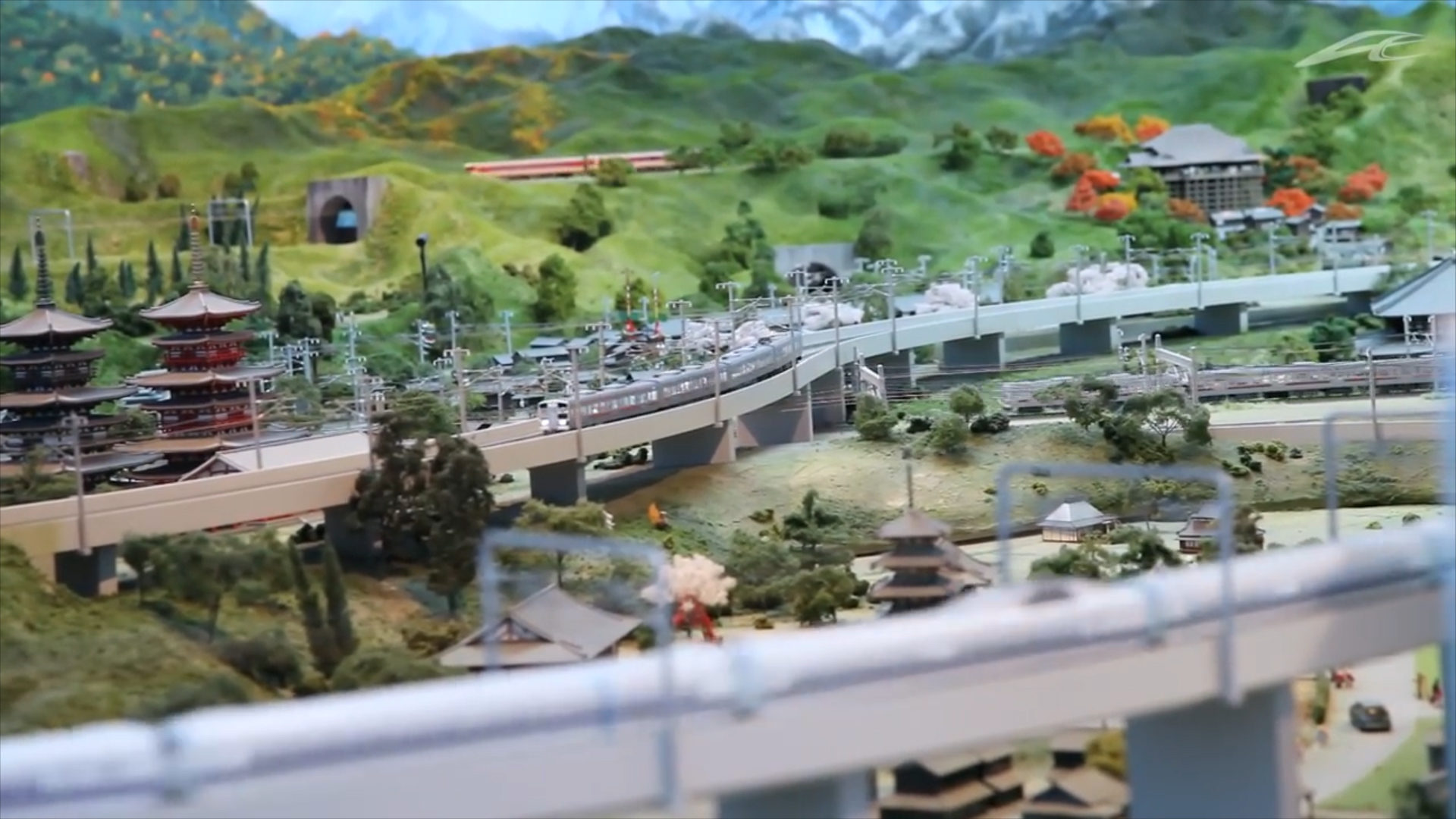 Video 1 | WATCH: Trains Bring You to Japan's Famous Sites — at the SCMAGLEV and Railway Park Museum
Video 2 | WATCH: Travel from Nagoya to Kansai at the SCMAGLEV and Railway Park Museum
Video 4 |WATCH: 'Nightscapes': The Most Impressive Part of the SCMAGLEV and Railway Park Museum
The third video from the "museum full of memories and dreams" is Near-realistic Landscapes. It shows one of ways the SCMAGLEV and Railway Park in Minato-ku, Nagoya, is mesmerizing visitors with its grandiose railroad diorama exhibition.
Around 200 train cars in the form of both bullet trains and conventional lines run throughout the largest diorama in Japan, which measures 220 square meters in total area size.
The trains can be freely maneuvered and never collide as they are operated with an original digital operating system developed specifically for the diorama.
The system's operation is modeled after an actual railway's digital ATC system (digital automatic train control system). Therefore, the automatic brake function is applied when trains come too close to one another.
The diorama also has some of Japan's popular "characters" hidden throughout the display. Looking for the "hidden character" miniatures is another fun way to enjoy the exhibition.
For instance, most Japanese are able to identify the characters that are from old Japanese folk tales. Among the few are Hanasaka Jiisan (The old man who made flowers bloom), Kintaro, who has a sumo match with a bear, the rabbit, and raccoon from Kachi-kachi Yama, and Urashimataro riding on a sea turtle.
Furthermore, a ninja figure trying to sneak into a castle, Santa Claus and some reindeer atop a World Heritage-registered rafter roofed house, and, for some reason, dinosaurs even pop up throughout the diorama.
Author: JAPAN Forward
Click here for links to part 1 and 2 of this series.