WATCH: 'Nightscapes': The Most Impressive Part of the SCMAGLEV and Railway Park Museum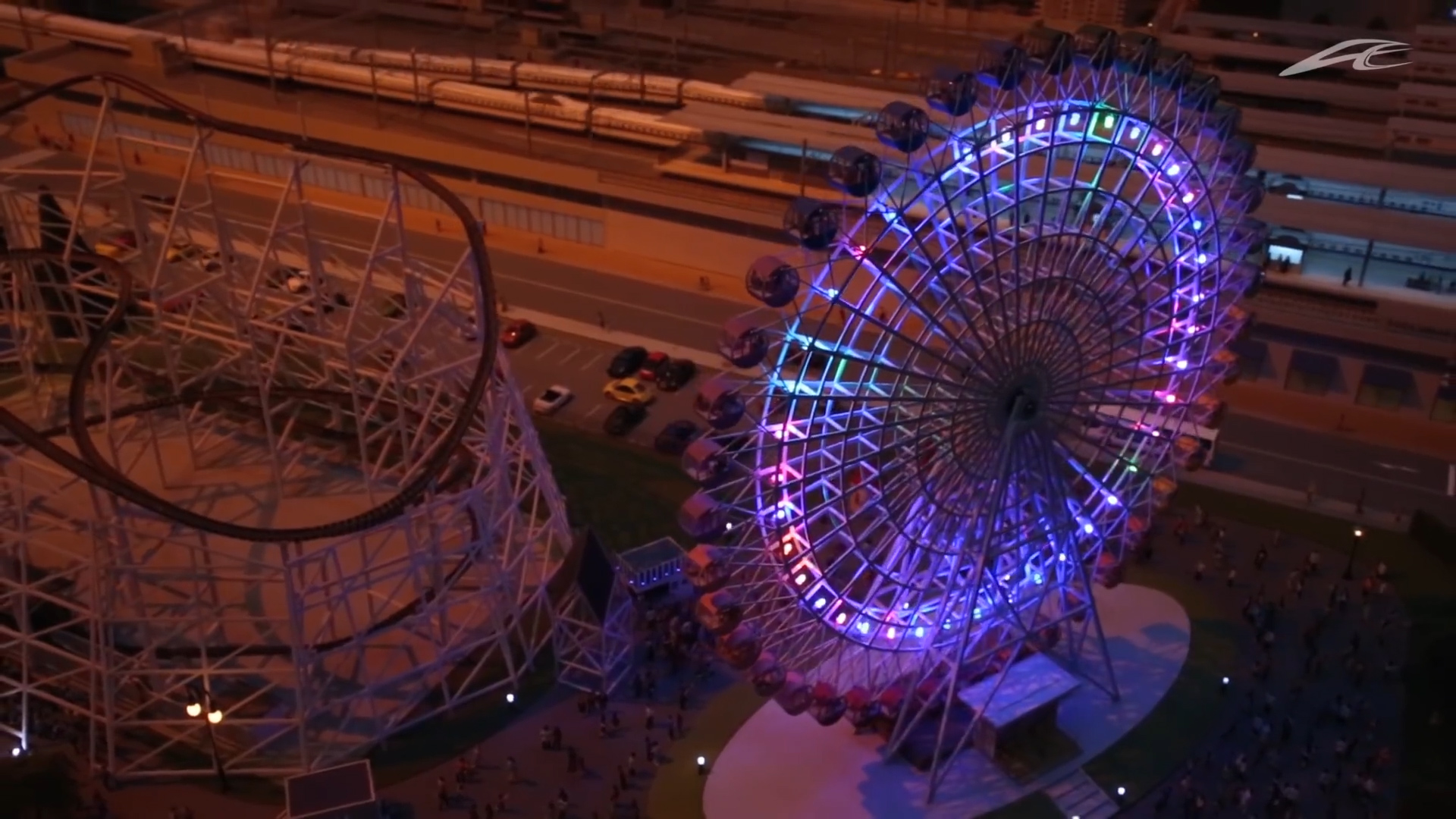 Video 1 | WATCH: Trains Bring You to Japan's Famous Sites — at the SCMAGLEV and Railway Park Museum
Video 2 | WATCH: Travel from Nagoya to Kansai at the SCMAGLEV and Railway Park Museum
Video 3 | WATCH: 'Near-Realistic Landscapes': Diorama Has Got Own Digital ATC at SCMAGLEV and Railway Park Museum
Near-realistic Nightscapes is the final video in this series to introduce the SCMAGLEV and Railway Park, also called the "museum full of memories and dreams." Located in Minato-ku, Nagoya, it exhibits Japan's largest railroad diorama ever built.
The exhibition, A Day in the Life of the Railway, consists of a 20-minute compressed version of 24 hours. It is shown 14 times per day in the diorama room. Visitors can enjoy morning, afternoon, early evening, and nighttime viewings. However, the most impressive are the nightscapes. As the video's title conveys, the night scenes are extremely realistic.
Headlights, taillights, lights pouring out of train windows, blinking traffic lights, bullet trains, local trains, and SCMAGLEV cars dash around in all directions on the enormous stage of 220 square meters of darkness.
The nightscapes of the three great towers of Japan — the Tokyo Tower, Skytree Tower, and Tsutenkaku — are also exquisitely displayed.
But the most exciting scene is perhaps a rock concert. On stage are three female singers cheered on by their 2,000 fans in the arena.
Other rare scenes recreate what goes on during midnight maintenance on train cars and railroads — work that ensures the safety and comfort of Japanese railways.
We hope you enjoy the nightscapes that strongly reflect the determination of the production staff: "We are aiming for something beyond the traditional concept of dioramas in the hope that as many visitors as possible can have a great time on their visit."
(Click here, here and here for links to parts 1-3 of this series.)