Will Japan Emerge as Champion of A Free and Open Indo-Pacific?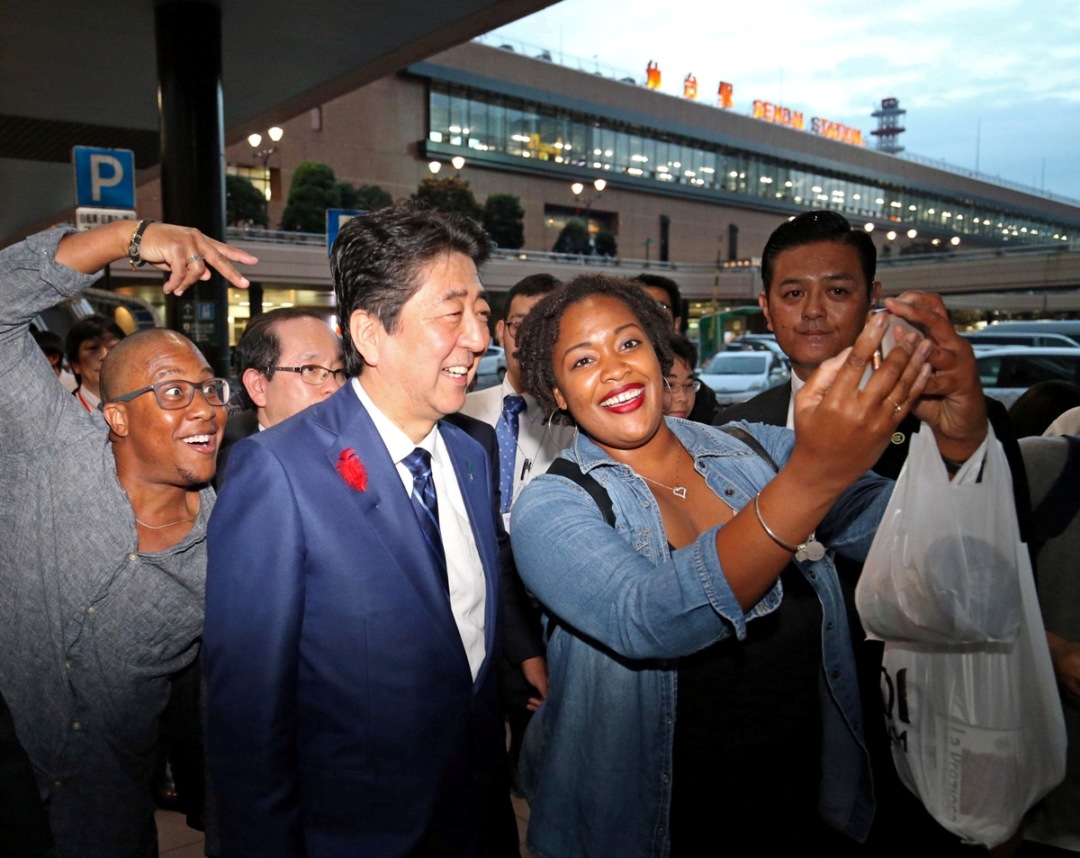 Whether one considers Shinzo Abe's decision to call a snap election in October and Donald Trump's Asian trip in November successes or not, many Japanese and Americans believe, correctly in my view, that North Korea is the most immediate threat which cannot be ignored. However, China is the more serious medium to long-term concern that will require a carefully executed deterrent strategy from both Japan and the United States.
(Related Story: Credible Threat: Experts Warn North Korea Has 100 Nuclear Sites, Chemical and Biological Weapons)
The origin of the term Indo-Pacific is not clear, yet in 2007 Prime Minister Abe spoke about the importance of a Strategic Diamond of Japan, India, Australia, and the USA, long before Chinese Communist Party Chairman, Xi Jinping, unveiled the concept of One Belt One Road in 2013. Abe's concept has suddenly come alive in the words of Donald Trump and others.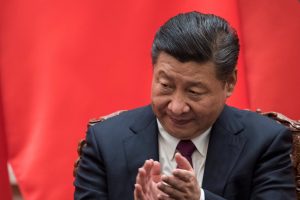 Although Abe's critics in the Japanese media label him as right-winger and a supporter of remilitarization, a moderate Japanese public has voted Abe's Liberal Democratic Party into power for four consecutive elections. Both a silent majority at home and a solid group of moderate democracies abroad have felt comfortable with his pronouncements in the areas of security and trade.
Accusing him of wanting to remilitarize Japan is gross exaggeration. In the press and in the Diet, Abe has been criticized far more for arrogance in the relatively minor Moritomo and Kake Gakuen scandals than for his important views on foreign policy.
In 2006, he spoke out against North Korea's terrorism even before its first nuclear test, strongly critiquing the cruel kidnapping of Japanese citizens by the DPRK in the 1970s. A look at a map shows why Japan and South Korea live in fear of North Korea today. The US shares that concern and Trump spoke forcefully on behalf of Japanese abductees in his speech at the United Nations, which he almost certainly would not have done except for his high regard for Prime Minister Abe.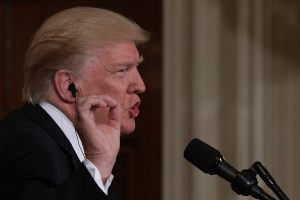 Japan and the US are united in their calls for North Korea's denuclearization. Even though both Abe and Trump understand the dire consequences of having to use military force against North Korea, Abe has understood Trump's call for the need to use whatever means necessary to denuclearize said country before Pyongyang develops an ICBM capable of carrying a nuclear warhead.
Both Abe and Trump also share the view that, without increases in Chinese sanctions, North Korea can survive. So, the real question is to whether Tokyo and Washington can effectively persuade Beijing to increase pressure in exchange for avoiding conflict in North Korea, which China also fears—even if for different reasons.
Dealing with Chinese designs to control the East and South China Seas, while also expanding its influence westward into southern Asia and the Indian Ocean is a more difficult issue. Both Japan and the US want to prevent illegal Chinese aggression, but, to date, there is no clear strategy for doing so.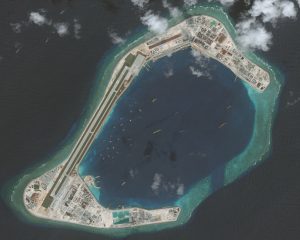 As in the case with North Korea, the US military might will be stronger than Japan's vis-à-vis the PLA; however, Japan can speak out forcefully to encourage greater American naval power and to pledge its own increased defense efforts. If both Japan and the US do their homework militarily, they can together counter China's propaganda that it is the future rising power, while it portrays Japan and the US as falling behind. Such Japanese and American actions will be welcomed by the ASEAN countries and India.
Barack Obama supported the TPP trade arrangements, but did not promote it as enthusiastically as Abe. Now that Trump has declared his opposition to the TPP, Abe is pressing to try to keep the concept alive. It is very likely that if he succeeds, he will try to encourage accommodation with the US eventually.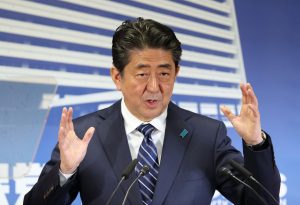 I sincerely doubt Abe expects a formal quad or Indo-Pacific alliance to come about soon. The four countries of Abe's strategic diamond desire good relations with China, which Xi Jinping also needs to maintain order in the sprawling Chinese nation with serious economic and demographic problems—along with a very different value system.
It seems to me that a strategy to bring about a free and open Indo-Pacific would find strong support from the governments and the public in Japan, the US, Australia, India, and in the ASEAN nations. A strategic champion is needed to firm up the concept into an effective strategy. Shinzo Abe tried to champion the idea in 2006. Can he emerge as the strategic promoter in 2018?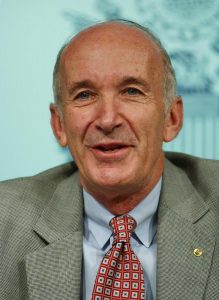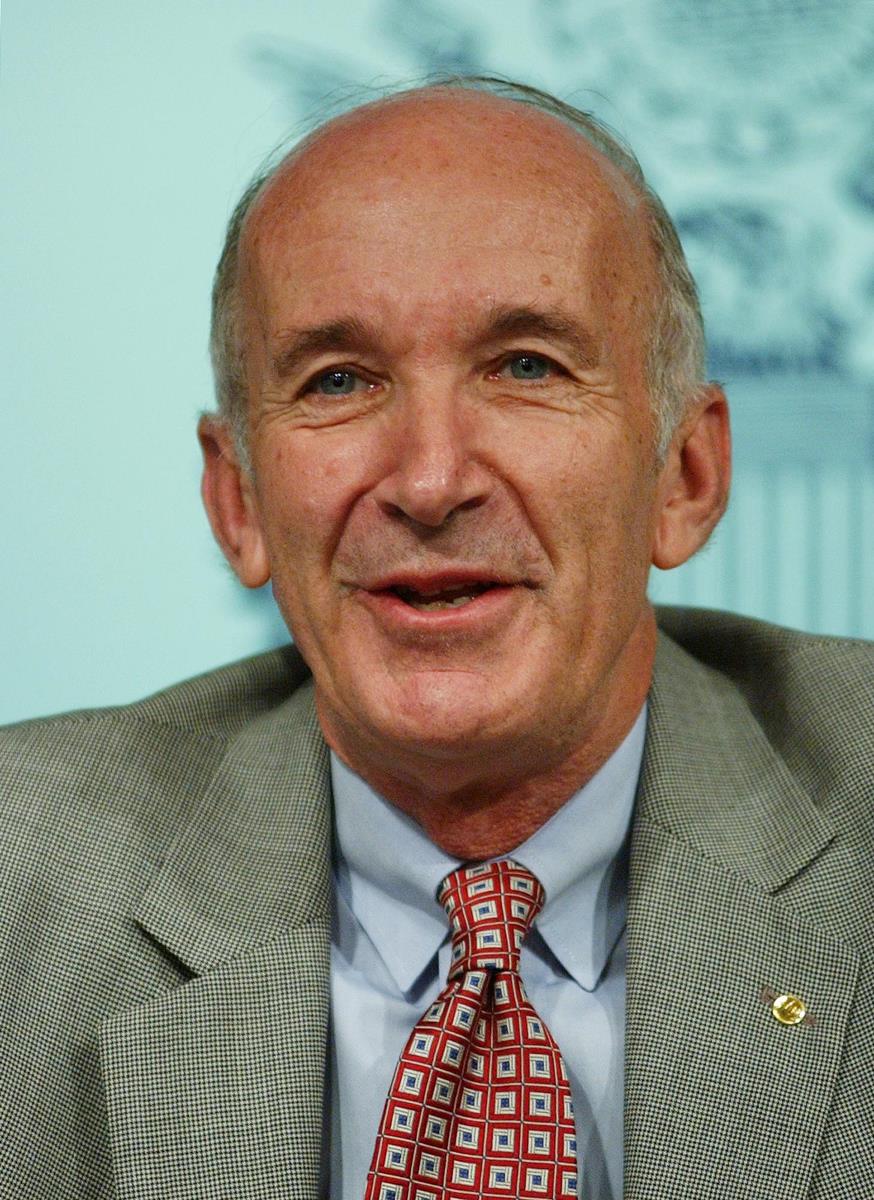 JAMES E. AUER is the President and Director of the Auer U.S.-Japan Center [AUSJC] and Emeritus Professor of Vanderbilt University. The AUSJC hosts Japanese researchers annually at its offices on the Vanderbilt campus, conducts the annual U.S.-Japan (Defense/Dual Use) Technology Forum for American and Japanese businessmen in Nashville and, since 2004, an annual U.S.-Japan Critical Infrastructure Protection (CIP) Forum in Washington, D.C.
He served in the U.S. Navy from 1963 to 1983 in a number of positions including visiting student at the Japan Maritime Self-Defense Force Staff College (equivalent of the U.S. Navy War College) in Tokyo and serving as executive and commanding officer of guided missile ships of the U.S. Seventh Fleet. From April 1979 until September 1988, he served as Special Assistant for Japan in the Office of the Secretary of Defense.
He holds an A.B. degree from Marquette University and a Ph.D. from the Fletcher School of Law and Diplomacy, Tufts University. In December 2008 he received the Japanese Government's "Order of Rising Sun, Gold Rays with Neck Ribbon."
In December 2015 he was named as the first foreign recipient of the annual "Sound Opinion (Seiron) Grand Prize" by the Fujisankei Communications Group.
(Click here to read the article in Japanese.)