2019 in JAPAN Forward Stories: The World Around Us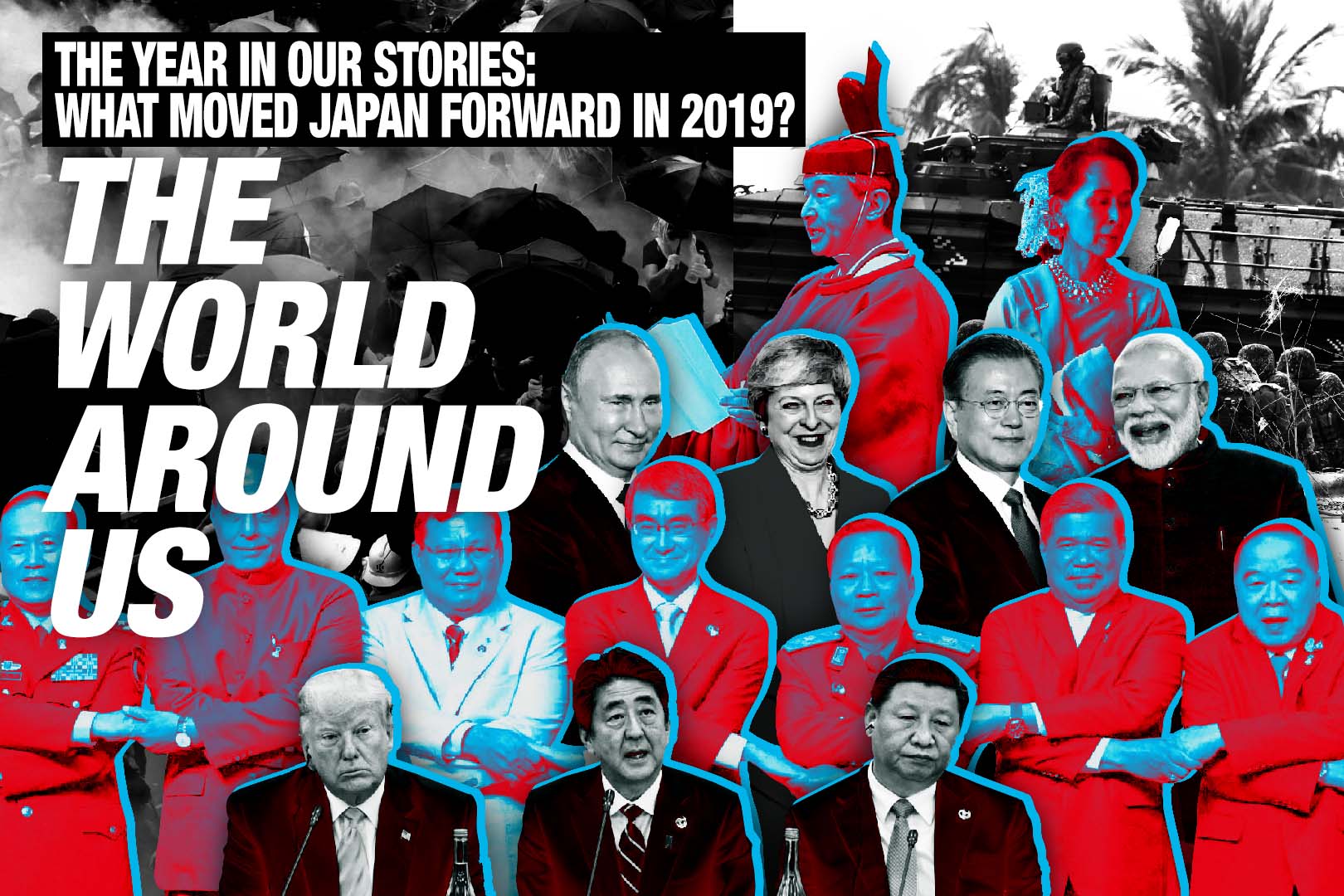 As 2019 comes to a close, we at JAPAN Forward are reflecting on the stories that moved Japan this year, and the stories our readers liked best.
Each day for the next five days, we will be sharing a few of the stories in the categories that dominated our coverage of the news in 2019, through the eyes of our editors. We begin with a look at Japan's interaction with the world around us. Please join us in reflecting on the year that was.
Japan played host to more world leaders in 2019 than at any other time in its history. There was a parade of world leaders and monarchs who visited Japan upon the ascension of its new emperor, Naruhito, state visits, the G-20 meeting of the leaders of the world's leading economies, and many bilateral meetings on the side. Read our stories here:
More broadly, JAPAN Forward paid close attention to its Asian neighbors, including those struggling to maintain democratic rights under the one-country, two-systems rule in Hong Kong, human rights abuses in China, and partnerships with India and other Asian neighbors to improve economies in the region. Read our stories here:
At the same time, there were frustrations as Tokyo struggled to improve ties with its nearest neighbors, and saw no headway in bringing home Japanese kidnapped from their homeland by North Korea. Read our stories here:
Author: JAPAN Forward