2019 in JAPAN Forward Stories: Rugby World Cup and Other 'Firsts' in Japanese Sports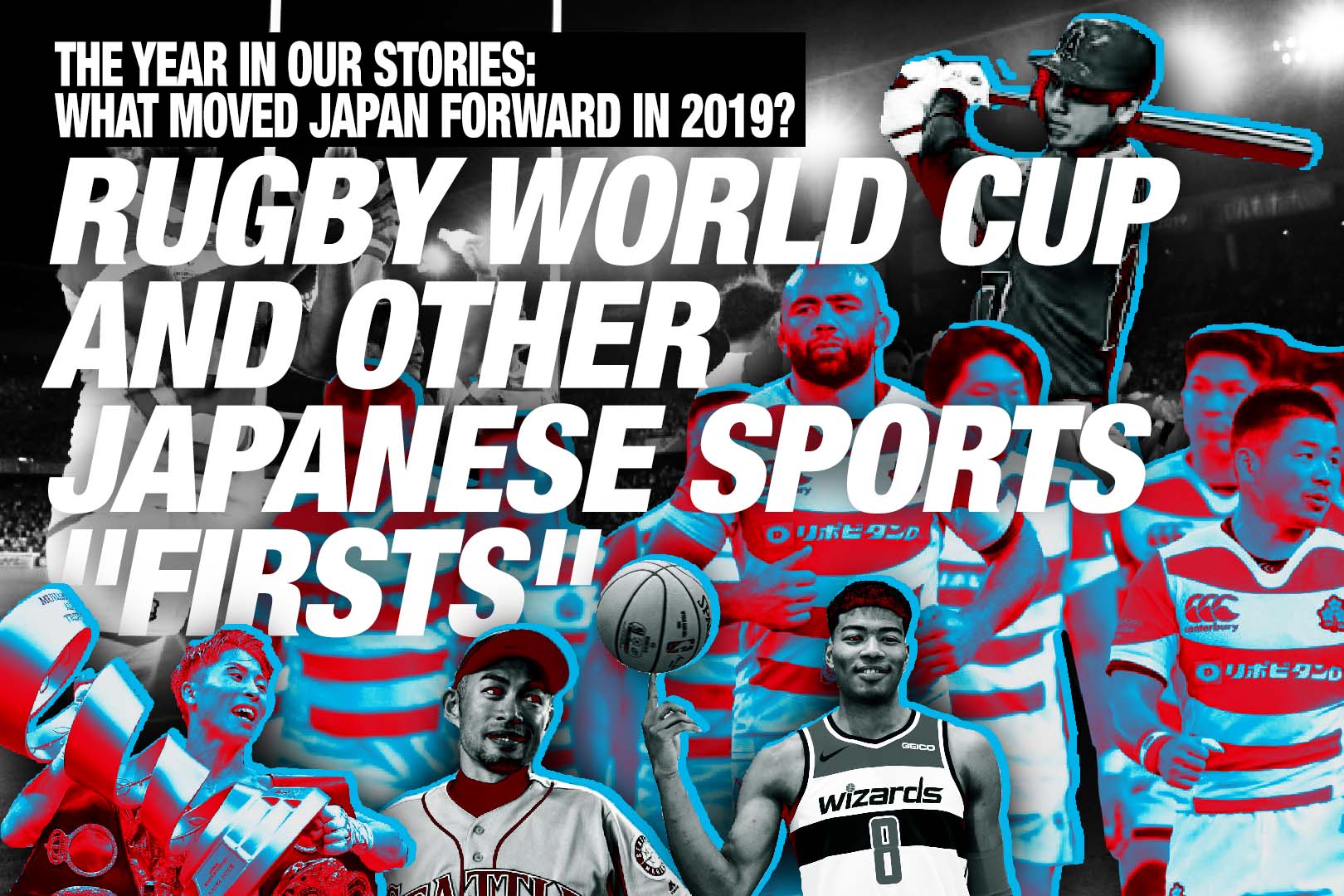 As 2019 comes to a close, we at JAPAN Forward are reflecting on the stories that moved Japan this year, and the stories our readers liked best.
For five days starting December 25, we will be sharing a few of the stories in the categories that dominated our coverage of the news in 2019, through the eyes of our editors. Please join us in reflecting on the year that was.
OTHER STORIES IN THE SERIES:
NEXT:
Welcome to the Era of Reiwa
Japan enjoyed a particularly rich year in sports, with a great team and fans teaching omotenashi to the world as Japan hosted the first Rugby World Cup in Asia, and showed the world it is a serious "scrum nation." Read our stories through the link here:
And there were other sports that caught our attention, too. Naoya Inoue was the first Japanese boxer to win double world titles, and he did so fighting his hero, Philippine veteran Nonito Donaire, in a closely-followed match in Saitama, Japan:
At the same time, Japan's Rui Hachimura was picked in the first round of the NBA draft and took the basketball world by storm:
And while legend Ichiro Suzuki retired from pro-baseball, there was also a huge comeback — Shohei Otani in his post-surgery season with the LA Angeles. Read our stories here:
Then there is Tiger Woods, who had crowds roaring in Chiba as he won the Zozo Championship - the very first PGA Championship in Japan - in October as he showed the world he is ready to inspire young golfers of all backgrounds once again:
These remarkable athletes leave us wondering who will inspire us this way in 2020. We can hardly wait!
Author: JAPAN Forward