2022's Top 25 on JAPAN Forward: Stories 25-21
Thank you for reading JAPAN Forward in 2022. Let's take a look at what other readers defined as Real Issues, Real Voices, and the Real Japan this year. This is 2022's top 25, on JAPAN Forward. Starting with 25 - 21.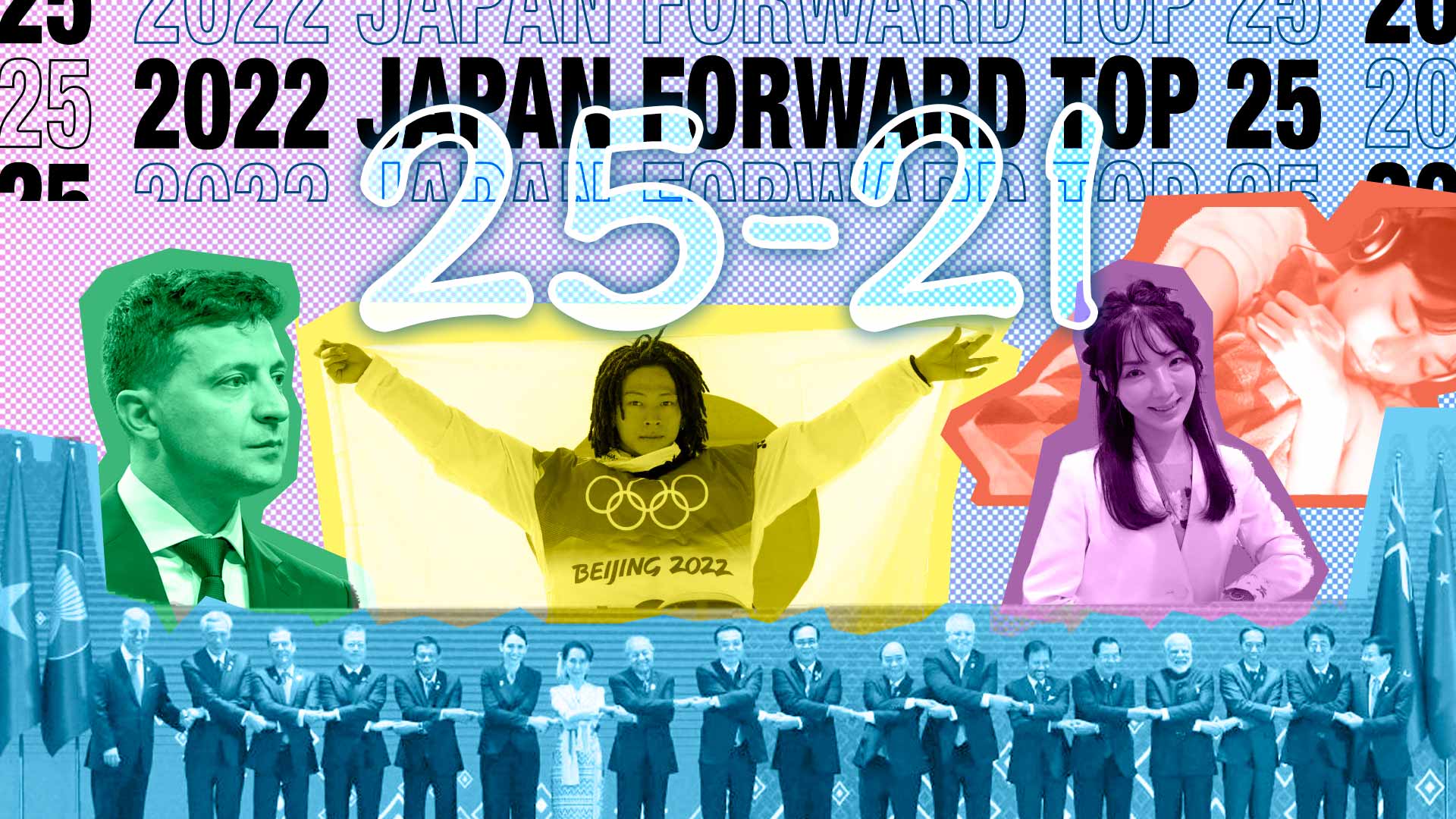 Thanks to you, our valued readers, JAPAN Forward reached new milestones in monthly and daily readerships in 2022. As the year comes to a close, we are delighted to invite you to read 2022's Top 25 on JAPAN Forward.
Millions of users around the world followed our breaking news coverage; got their sports and entertainment updates, made culture and lifestyle discoveries alongside our writers, and gained insights into political, security, economic, and historical issues courtesy of our contributing analysts.
From stories of sports heroics and historic moments, to the catastrophic natural disasters that put our lives into perspective, and most of all, keeping up to date on the world around, 2022's Top 25 on JAPAN Forward highlights the stories our readers defined as Real Issues, Real Voices, and the Real Japan in 2022.
Take a look to find out why your fellow readers clicked on these stories more than any others. And, once again, thanks for following JAPAN Forward!
This article highlights the first set of five, numbers 25 to 21 of the most popular articles of 2022.
25 - 21 | 20 - 16 | 15 - 11 | 10 - 6 | 5 - 1
25. Ayumu Hirano Captures Gold in Men's Halfpipe
By: Ed Odeven
After consecutive runner-up finishes in Sochi and Pyeongchang, the 23-year-old collects the top Olympic prize in Beijing.
24. Qing Dynasty Descendant Finds Her Home — and Calling — in Japan
By: Masumi Kawasaki
Dr Wei Aixinjueluo wants to help "expand connections between people in Japan and China" through her ophthalmology practice in Tokyo.
23. Situation Report: Looking at Ukraine and its Implications for Japan
By: Tosh Minohara
China is watching the crisis in Ukraine unfold, and if it becomes a full-blown conflict, an emboldened China may try land grabs of its own in Taiwan and elsewhere.
22. Koi no Yokan: 8 Japanese Love Songs for You to Fall in Love With
By: Micah Go
Let's celebrate the Valentine season with songs by eight modern Japanese artists, telling stories that range from first love confessions to fantastical tales of fate.
21. Sri Lanka and The Danger from China's Debt Traps
"Everyone understands Japan's assistance has contributed to the development of our nation. In contrast, Chinese assistance seems harmful." — Pradeep Jayewardene