2022's Top 25 on JAPAN Forward: Stories 5-1
Thank you for reading JAPAN Forward in 2022. Let's take a look at what other readers defined as Real Issues, Real Voices, and the Real Japan this year. This is the next five in 2022's top 25 on JAPAN Forward: 5-1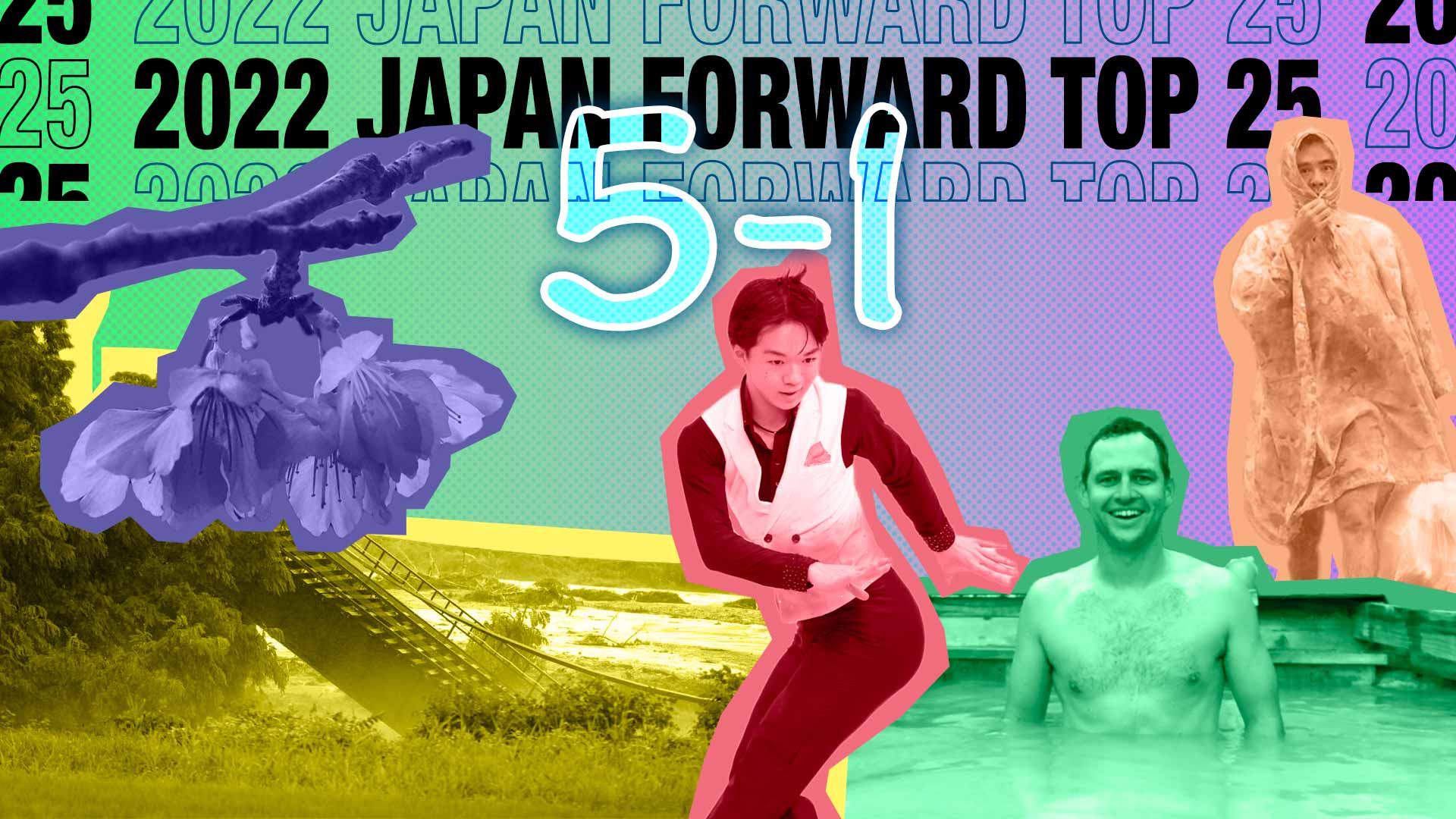 Thanks to you, our valued readers, JAPAN Forward reached new milestones in monthly and daily readerships in 2022. As the year comes to a close, we are delighted to invite you to read 2022's Top 25 on JAPAN Forward.
Millions of users around the world followed our breaking news coverage; got their sports and entertainment updates, made culture and lifestyle discoveries alongside our writers, and gained insights into political, security, economic, and historical issues courtesy of our contributing analysts.
From stories of sports heroics and historic moments, to the catastrophic natural disasters that put our lives into perspective, and most of all, keeping up to date on the world around, 2022's Top 25 on JAPAN Forward highlights the stories our readers defined as Real Issues, Real Voices, and the Real Japan in 2022.
Take a look to find out why your fellow readers clicked on these stories more than any others. And, once again, thanks for following JAPAN Forward!
This article highlights the last set of five, numbers 5 to 1 of the most popular articles of 2022.
25 - 21 | 20 - 16 | 15 - 11 | 10 - 6 | 5 - 1
5. [ICE TIME] Yuma Kagiyama: An Inside Look at the Making of a Champion
By: Jack Gallagher
Members of Kagiyama's training team detail his maturation as a skater, his father's influence, and his drive for on-ice success.
4. Sakura Forecast 2022: Cherry Flowers to Blossom Early in Japan
By: JAPAN Forward
For those counting the days, Weathernews predicts that the first cherry blossoms in Tokyo and Hiroshima will open on March 15.
3. Japan's Onsen are Famous, But its Notenburo are Even Better!
By: Daniel Moore
Often described as open-air baths, they include a little adventure ー with views of the ocean, river, or mountains, under the blue sky or bright stars.
2. PHOTOS: Heavy Rains Hit Northern Japan
By: Arielle Busetto
Tens of thousands of people in at least nine prefectures were asked to evacuate due to threat of flooding, mudslides, and infrastructure damage.
1. PHOTOS | Typhoon Nanmadol: Japan Orders Evacuation Across 10 Prefectures
By: Arielle Busetto
The storm's record rainfall and wind have caused much damage to infrastructure and property and blackouts in Kyushu, Kinki, Chubu, and Chugoku.