9 Music Festivals in Japan Happening in 2023
Our Gen Z contributor lists his picks of music festivals you should consider attending if you want to experience Japan's diverse music scene this year.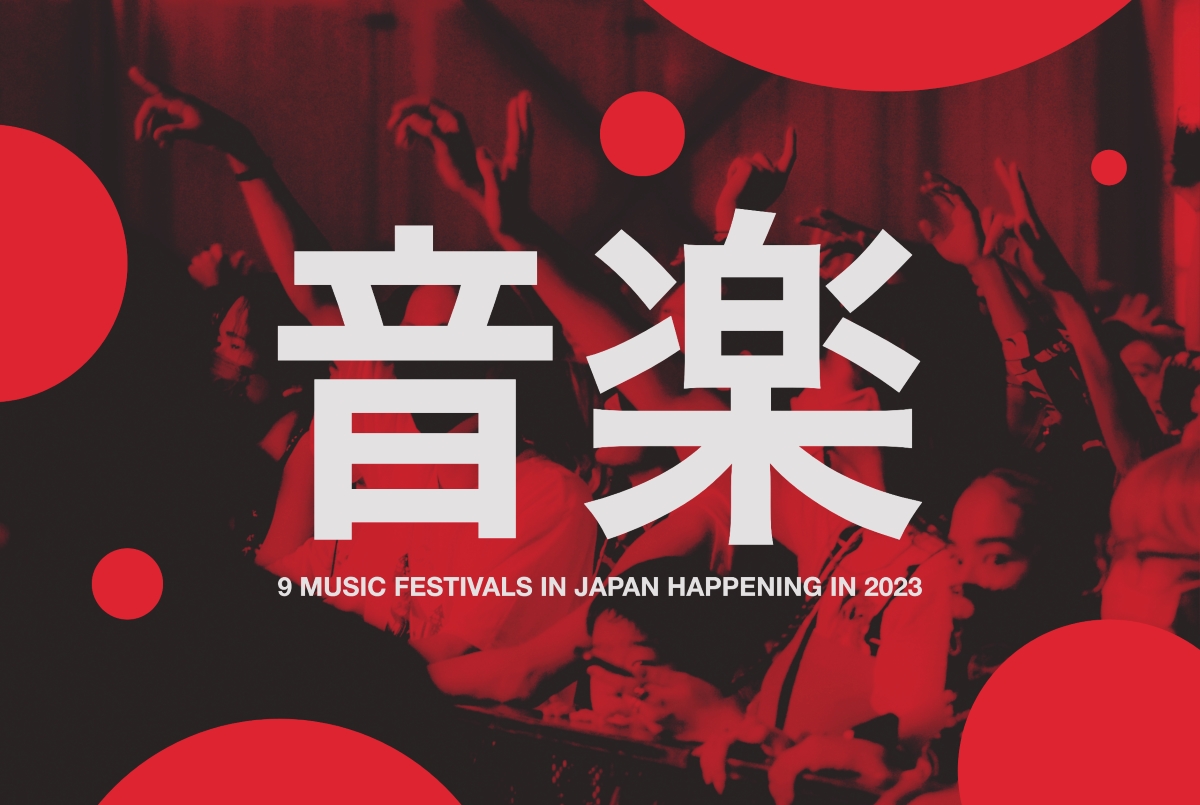 Music festivals and the Japanese live music scene continued to rebuild in 2022, slowly coming back even stronger from their pre-COVID-19 pandemic glory.
It was personally a fun and emotional year for me as an avid follower of Japanese music. I didn't only see fresh photos and videos of my favorite Japanese artists performing once again at well-known gig venues and events, I actually came to Japan — thanks to JAPAN Forward — to experience the FUJI ROCK FESTIVAL.
Since 2023 appears to be following that trajectory for live music in Japan, I thought it would be best to start the year by sharing with you my picks of long-running major festivals to events organized by established Japanese bands.
This is far from being an exhaustive list. But if you're flying to Japan or already living there, these are some of the festivals you should consider attending if you want to experience the country's diverse music scene this year. (Of course, it won't harm to take note of them for future trips.)
BLARE FEST - February 4-5, 2023

Originally an annual concert called "Blaredown Barriers" organized by metalcore/hard rock icons coldrain, the concert transformed in early 2020 into a full-fledged festival now known as BLARE FEST.
Headlined by coldrain themselves, the two-day festival will be having its second iteration in 2023. It boasts a diverse lineup of artists of varying genres, from rock to metalcore to rap, hailing from both within and outside Japan. They include the likes of Crystal Lake, Man With A Mission, Hoobastank (US), TK from Ling Tosite Sigure, Don Broco (UK), SiM, Chanmina, Tokyo Ska Paradise Orchestra, and Maximum the Hormone.
BLARE FEST 2023 will be happening from February 4 to 5 (Saturday to Sunday) at Port Messe Nagoya in Nagoya, Aichi Prefecture.
For updates, check the official BLARE FEST website or follow coldrain on their Twitter or Instagram.
JAPAN JAM 2023 - April 30 and May 3-6, 2023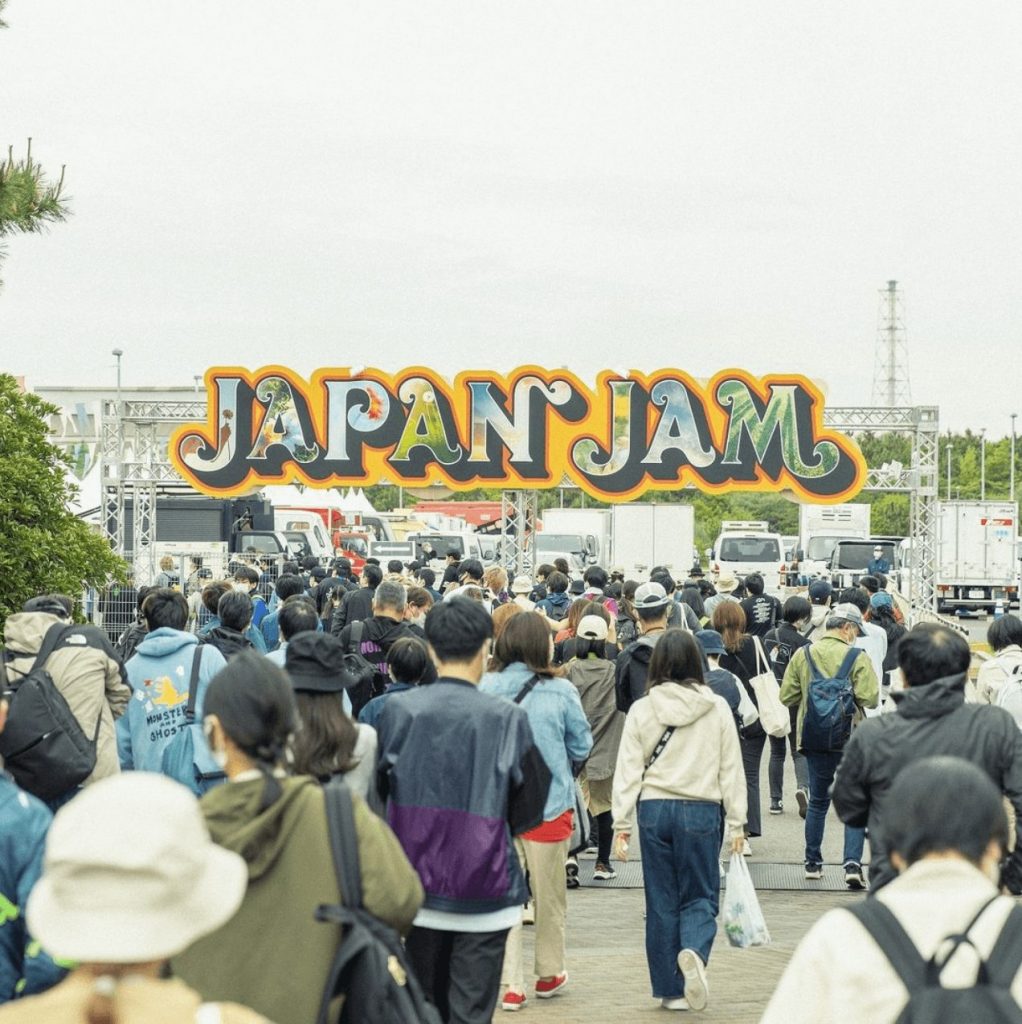 Launched in 2010, JAPAN JAM is the third annual music festival produced by rockin'on after ROCK IN JAPAN FESTIVAL (held every August) and their year-ender COUNTDOWN JAPAN (held during the last few days of December leading to the New Year).
JAPAN JAM happens during Golden Week (late April to early May), a period wherein Japan celebrates four national holidays within a week. Talk about the perfect chance to experience live music!
Artists of different genres comprised the 2022 lineup, including the likes of ASIAN KUNG-FU GENERATION, Novelbright, KANA-BOON, Sakurazaka46, Creepy Nuts, Hump Back, indigo la End, Yuuri, Maximum The Hormone, BLUE ENCOUNT, DISH//, Morning Musume '22, sumika, BiSH, SHE's, UNISON SQUARE GARDEN, SCANDAL, and yama.
JAPAN JAM 2023 will be happening on April 30 (Sunday) and then May 3-6 (Wednesday to Saturday) at the Soga Sports Park in Chiba.
See the official announcement for JAPAN JAM 2023.
Stay updated about JAPAN JAM 2023 and be notified when rockin'on announce further details and the lineup by following their official Twitter and Instagram.
VIVA LA ROCK - May 3-7, 2023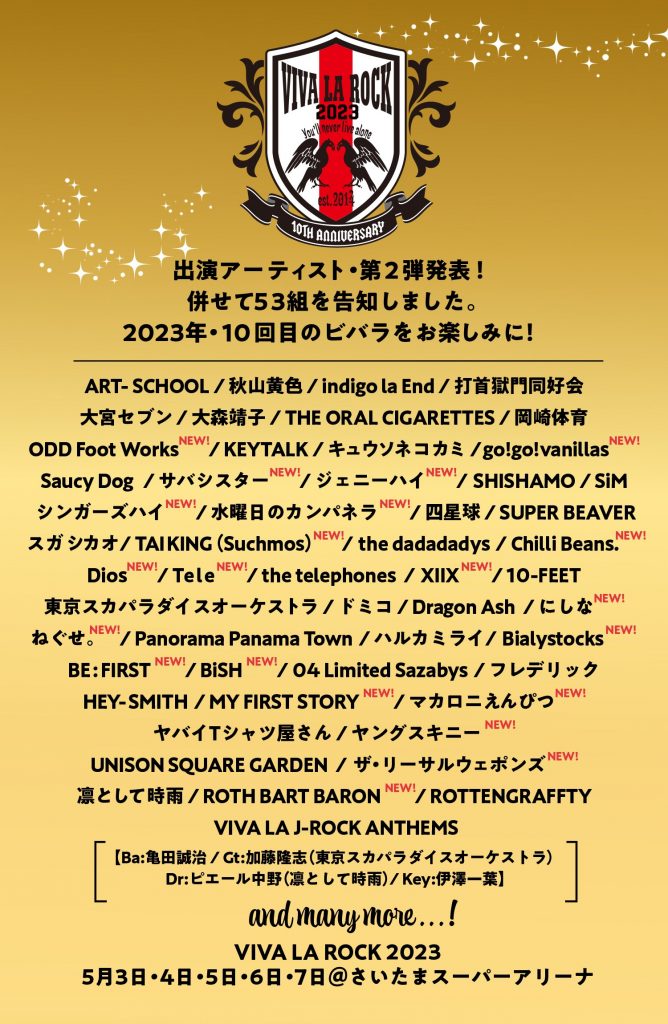 Another grand celebration of live music happening around Golden Week is VIVA LA ROCK, which is commemorating its 10th anniversary in 2023.
This year's lineup is a showcase of diverse genres and artists, such as idol groups, guitar-toting soloists, metal bands, and indie rock artists, which include MY FIRST STORY, Chilli Beans, SUPER BEAVER, Saucy Dog, BiSH, SiM, BE:FIRST, nishina, Tokyo Ska Paradise Orchestra, 04 Limited Sazabys, and Dragon Ash.
VIVA LA ROCK 2023 is happening from May 3-7 (Wednesday Sunday) at the Saitama Super Arena in Saitama, the second largest indoor arena in the entire world, boasting a maximum capacity of 36,500 people.
Stay updated about VIVA LA ROCK 2023 by bookmarking their website and following their official Twitter and Instagram.
KITAKAZE ROCK FESTIVAL - May 20-21, 2023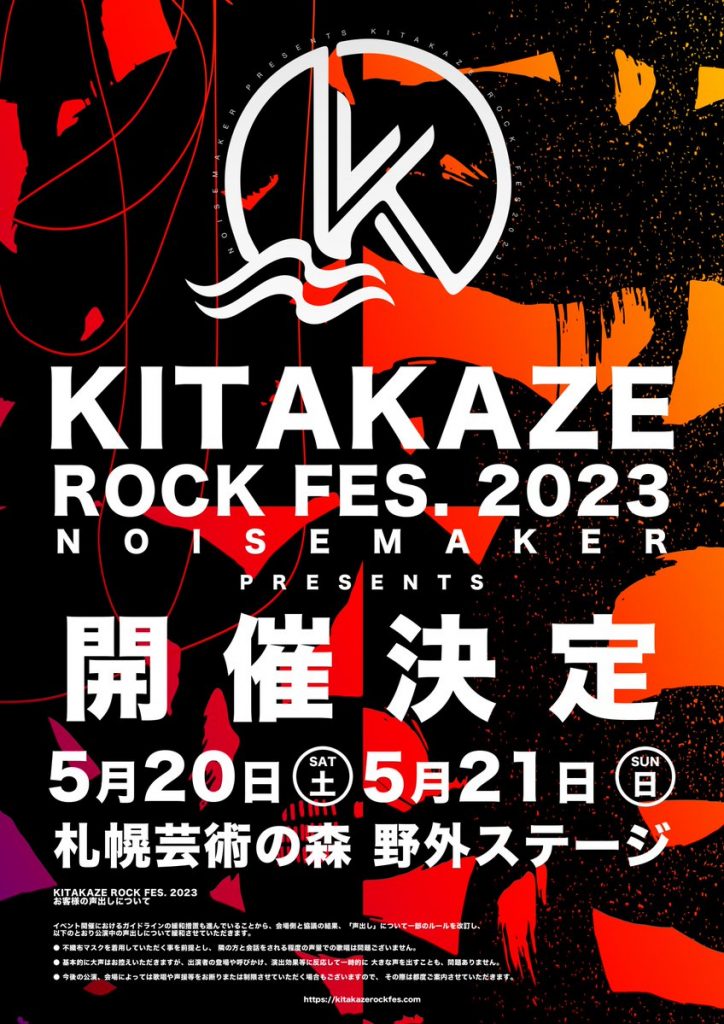 While Sapporo is known by many for its beer of the same name or for being a snow-filled wonderland during the winter, I also know it for rock band NOISEMAKER. Much like their friends in coldrain, they have their own music festival which they hold in their beloved city, known as KITAKAZE ROCK FES.
Started in 2018 and headlined by NOISEMAKER themselves, KITAKAZE ROCK FES's lineups over the years have included the likes of coldrain, SiM, Kotori, TOTALFAT, ROTTENGRAFFTY, Crossfaith, MONOEYES, Fomare, Crystal Lake, The BONEZ, Shadows, as well as fellow Sapporo natives CVLTE.
KITAKAZE ROCK FES. 2023 will be happening May 20-21 (Saturday to Sunday) at Sapporo Geijutsu no Mori in Hokkaido. (Twitter) Or follow them on their website.
DEAD POP FESTiVAL - June 24-25, 2023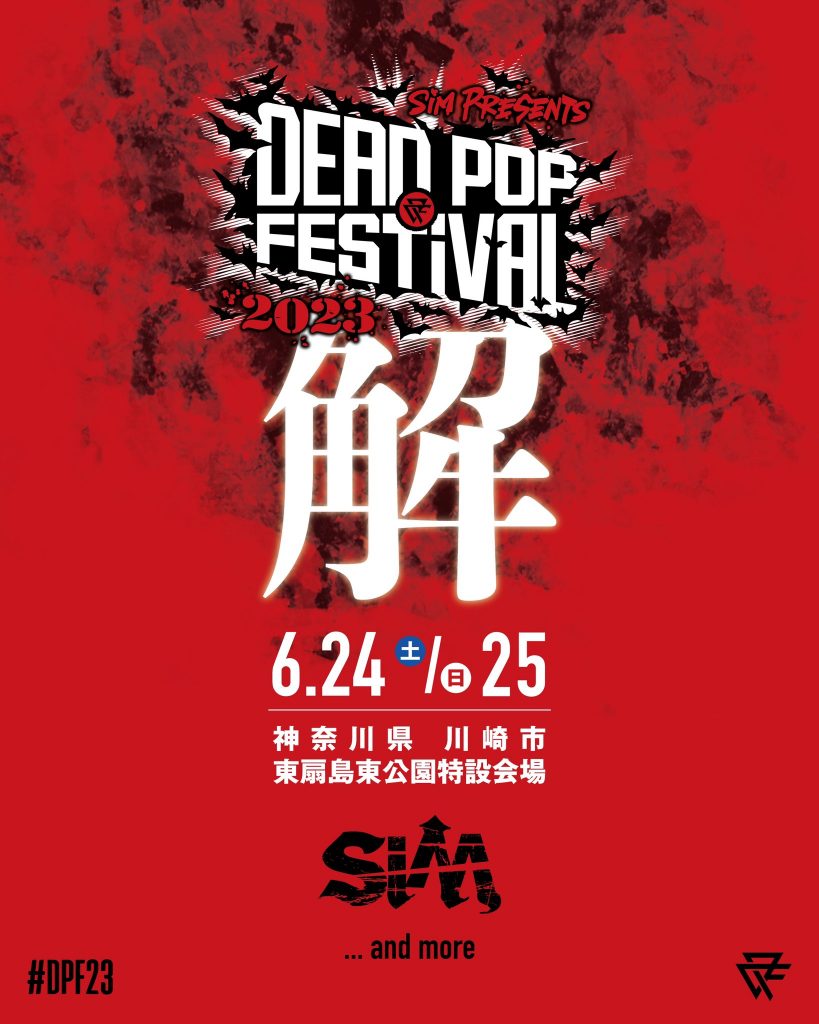 Started back in 2015, DEAD POP FESTiVAL (Twitter) is another band-organized music festival It is put together and headlined by the alternative metal quartet SiM.
(If you're a fan of the Shingeki no Kyojin/Attack on Titan anime, then this band is probably no stranger to you — they were the ones who provided the opening song "The Rumbling" for the second part of its fourth season.)
Aside from SiM, the lineup for the 2023 DEAD POP FESTiVAL is yet to be announced at the time of writing this article. The previous years' lineups included the likes of Crossfaith, Hey Smith, Fear and Loathing in Las Vegas, Creepy Nuts, SCANDAL, Survive Said the Prophet, NOISEMAKER, and The Oral Cigarettes.
Dead Pop Festival 2023 will be happening June 24-25 (Saturday to Sunday) at Higashiōgishima Higashikōen, Kawasaki, in Kanagawa.
For updates, especially for when the full lineup is announced, bookmark the official DEAD POP FESTiVAL 2023 website and follow Dead Pop's official Twitter and Instagram as well.
FUJI ROCK FESTIVAL - July 28-30, 2023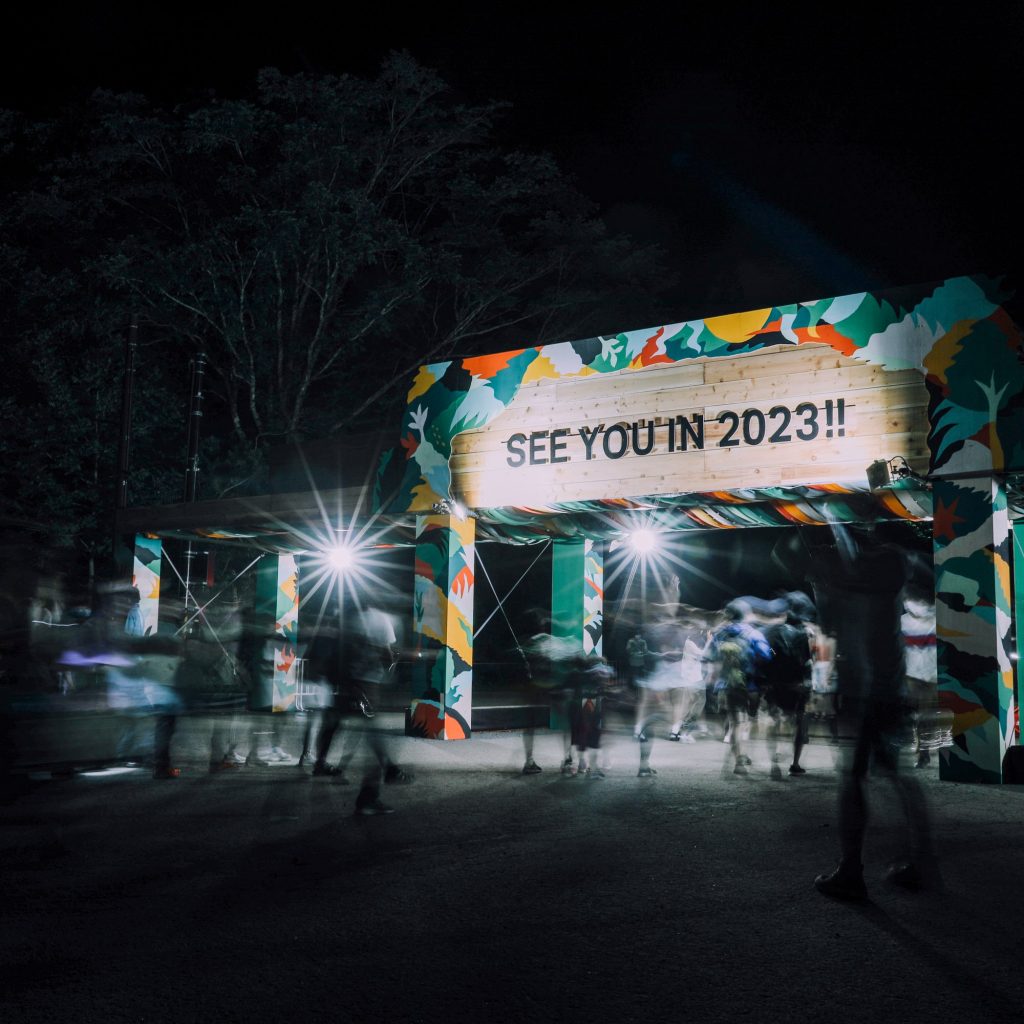 Of course, this list would not be complete if I didn't include FUJI ROCK FESTIVAL.
Started in 1997, FUJI ROCK FESTIVAL is known far and wide as Japan's largest outdoor music festival. And it is perhaps the dream festival experience for music enthusiasts both from within and outside Japan.
Organized by Smash Japan, FUJI ROCK is held across a period of three days starting July 28. The festival consists of multiple stages, food booths, activities, campgrounds, and more that are sprawled across the Naeba Ski Resort in Yuzawa, Niigata.
2022 saw the festival welcome international artists once again to its lineup alongside countless Japanese artists after its 2019 iteration and the pandemic lockdowns. The lineup included the Vampire Weekend (US), The HU (Mongolia), Awich, Bonobo (UK/US), Night Tempo (South Korea), Foals (UK), Jack White (US), Tokyo Ska Paradise Orchestra, Bloodywood (India), Zombie-Chang, Glim Spanky, ZUTOMAYO, Halsey (US), Japanese Breakfast (US), Otoboke Beaver, Tom Misch (UK), and Elephant Gym (Taiwan).
Official dates for FUJI ROCK 2023 have just been announced. Following tradition, the festival will be held from July 28-30 (Friday-Sunday), the last weekend of July. I suggest keeping your schedules open during that period! And check our announcement to see whether you're eligible for the festival's special five-day lottery:
To stay updated for other official announcements regarding FUJI ROCK 2023, regularly check their website and follow their official Twitter and Instagram.
Check out my personal experience at FUJI ROCK FESTIVAL 2022, and the photos I took for JAPAN Forward.
TOKYO IDOL FESTIVAL - August 4-6, 2023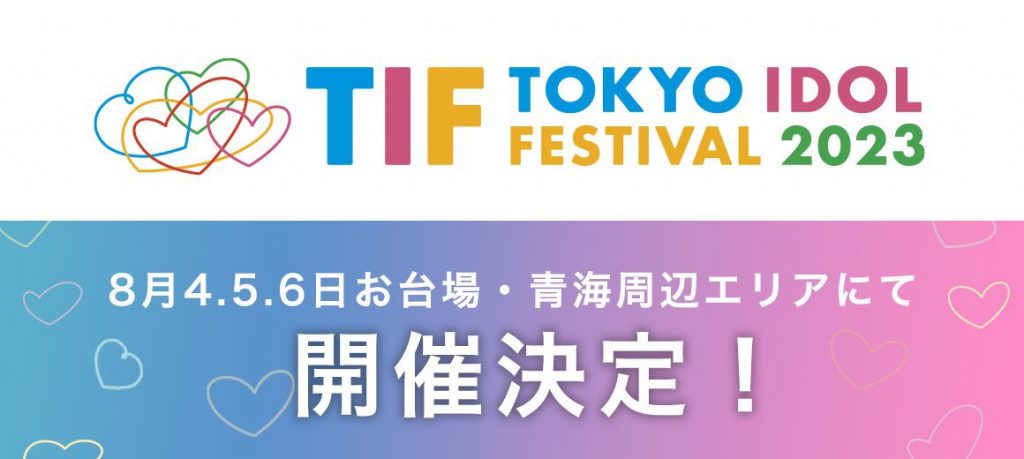 For J-pop idol fans like me, fear not! There is a major event just for you!
Organized by TOKYO IDOL PROJECT is the TOKYO IDOL FESTIVAL. Now on its 14th year, it is a yearly celebration of the continuously booming idol culture of Japan. This is where fans can get to watch live, buy merch, and possibly even talk and interact with their favorite idols, or perhaps meet new ones that will capture their hearts!
From being a yearly stomping ground of popular groups to being the once-in-a-lifetime debut stage of many, the TOKYO IDOL FESTIVAL or TIF is the event to go to, whether you're a seasoned fan or a curious newcomer in the scene. Here, you can bask in the experience of Japan's idol groups. For many idol music fans, including me, it is definitely the highest on the bucket list!
The TIF in 2022 was a major one, with over 200 idol groups and artists participating, including AKB48 and its Japanese sister groups (members of BNK48 and CGM48, their Thai sister groups, also made a special appearance!), =LOVE and its sister groups ≠ME and ≒JOY, MyDearDarlin', BiSH, Wagamama Rakia, JamsCollection, Dempagumi Inc., FRUITS ZIPPER, 22/7, #BABABABAMBI, Peel the Apple, iSPY, NEO JAPONISM, FES☆TIVE, WASUTA, and The Orchestra Tokyo.
TOKYO IDOL FESTIVAL 2023 is happening August 4-6, 2023 (Friday to Sunday) around the Odaiba and Aomi areas in Tokyo.
To stay updated and be notified if your favorite idol groups will be part of the festival this year, bookmark the TIF 2023 website or follow the official Tokyo Idol Project Twitter.
RISING SUN ROCK FESTIVAL - August 11-12, 2023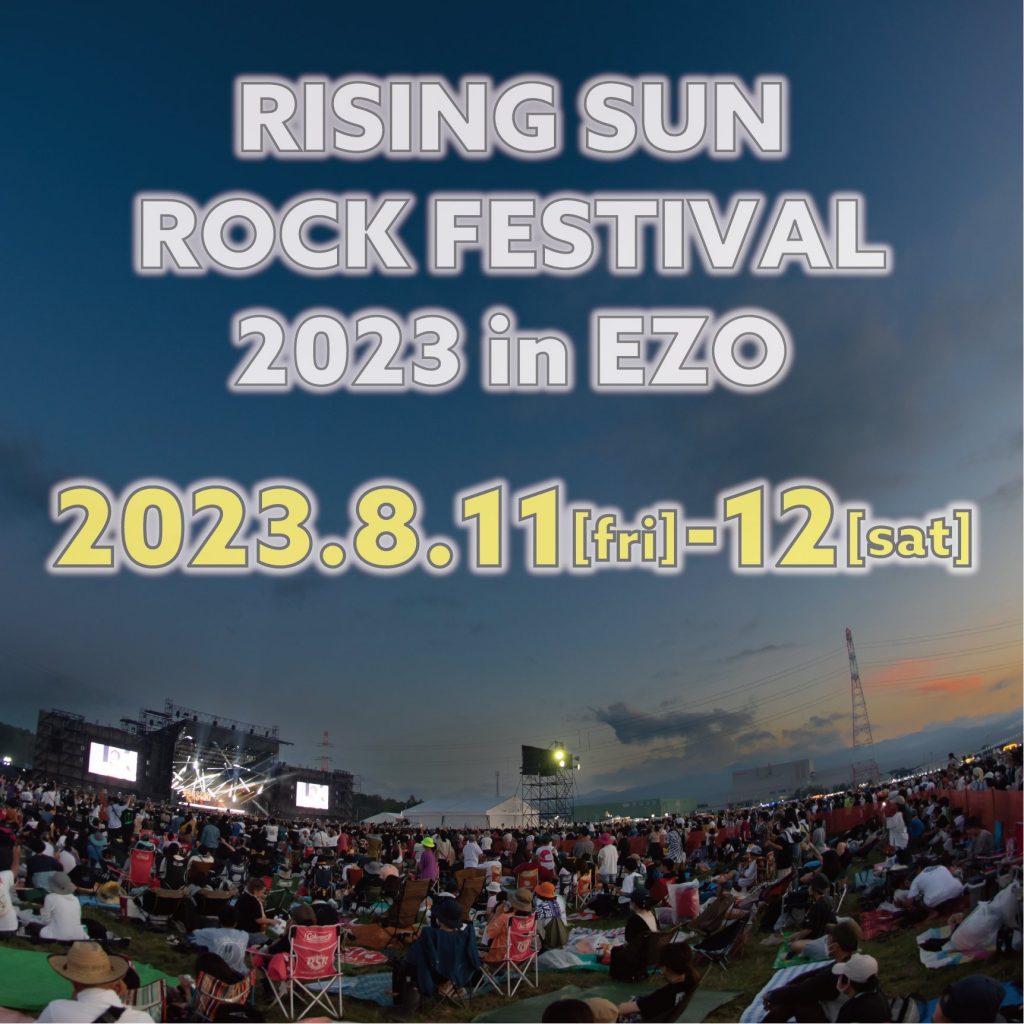 Another festival up north in Hokkaido is RISING SUN ROCK FESTIVAL. Organized by WESS and started in 1999, it is one of Japan's longest-running music festivals.
The 2022 lineup included the likes of Tokyo Ska Paradise Orchestra, ASIAN KUNG-FU GENERATION, King Gnu, YOASOBI, sumika, SUPER BEAVER, Vaundy, My Hair is Bad, Saucy Dog, Creepy Nuts, ZUTOMAYO, Hitsujibungaku, milet, and Ryokuoushoku Shakai.
RISING SUN ROCK FESTIVAL 2023 is happening August 11-12 (Friday to Saturday) in Ishikari, Hokkaido, near Sapporo.
Stay updated through the festival's website and their official Twitter and Instagram.
SUMMER SONIC FESTIVAL - August 19-20, 2023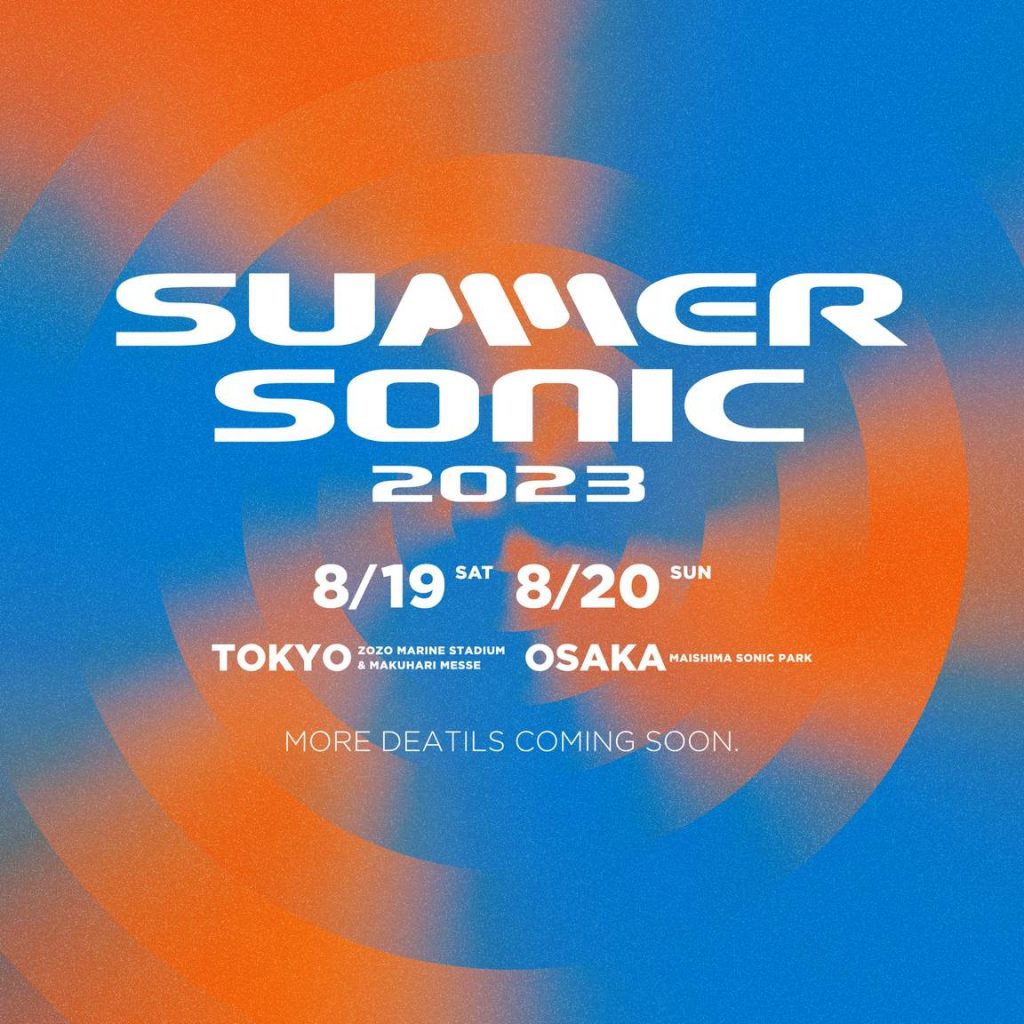 Started in 2000, SUMMER SONIC FESTIVAL is another one of Japan's longest running music festivals.
A unique trait that I think sets SUMMER SONIC apart from the other festivals on this list is the fact that it's held in two different parts of Japan: one in Chiba (officially, "Tokyo") and another in Osaka.
Much like FUJI ROCK, SUMMER SONIC is known for having massive lineups composed of Japanese artists and international acts for fans of every music genre.
The 2022 lineup included artists such as ONE OK ROCK, Awich, Creepy Nuts, The 1975 (UK), All Time Low (US), HYDE, CVLTE, THE LINDA LINDAS (US), Novelbright, milet, Rina Sawayama (UK), Post Malone (US), Carly Rae Jepsen (Canada), Megan Thee Stallion (US), CL (South Korea), Tani Yuuki, Cornelius, TOMORROW X TOGETHER (South Korea), and YUNGBLUD (UK).
SUMMER SONIC FESTIVAL 2023 is happening August 19-20 (Saturday and Sunday) in Tokyo (Chiba) at the ZOZO Marine Stadium and Makuhari Messe, and in Osaka at the Maishima Sonic Park.
For those interested in experiencing SUMMER SONIC this year, stay updated as more details are announced on their website, and follow their official Twitter and Instagram.


Which of these festivals are you looking to go to this year? If you've been to any of them before, let us know your own experiences as well!


RELATED:
Author: Micah Go