[A Photographer's Notes] Honest Review of Fujifilm's 'The New Standard' GF55mm f/1.7 R WR
With a powerful DC motor, 11 diaphragm blades for nice bokeh, and a focal length for all kinds of shooting, Fujifilm's new lens delivers both speed and quality.
Along with its announcement today of the new GFX100 II, Fujifilm also announced a few lenses for the GFX system. But one lens in particular really piqued my interest. That would be Fujifilm's new GF55mm f/1.7 R WR. I was actually able to use this lens in most of my test shooting with the GFX100 II. Let's take a look at it to see just how good of a lens it is.
Up until now, the only native f/1.7 lens for the GFX system has been the GF80mm f/1.7, which I actually reviewed a couple of years ago. So this 55mm f/1.7 is something I'm sure many GFX shooters have been waiting for for a long time.
Physical Specs
First off, let's look at the physical specs of the lens.
As I am sure someone will ask, a medium format 55mm lens is equal in focal length to a 44mm lens on a 35mm camera. A little wider than your nifty 50mm, which I think almost every photographer on the planet has used at one time or another.
As for the physical size of the lens, compared to the current 50mm GFX lens you will notice it is quite larger and noticeably heavier at 780g. But that is kind of a given when having a f-stop of only 1.7. I didn't find the lens "heavy" though, and actually found it balanced on the GFX100 II body quite nice while using it.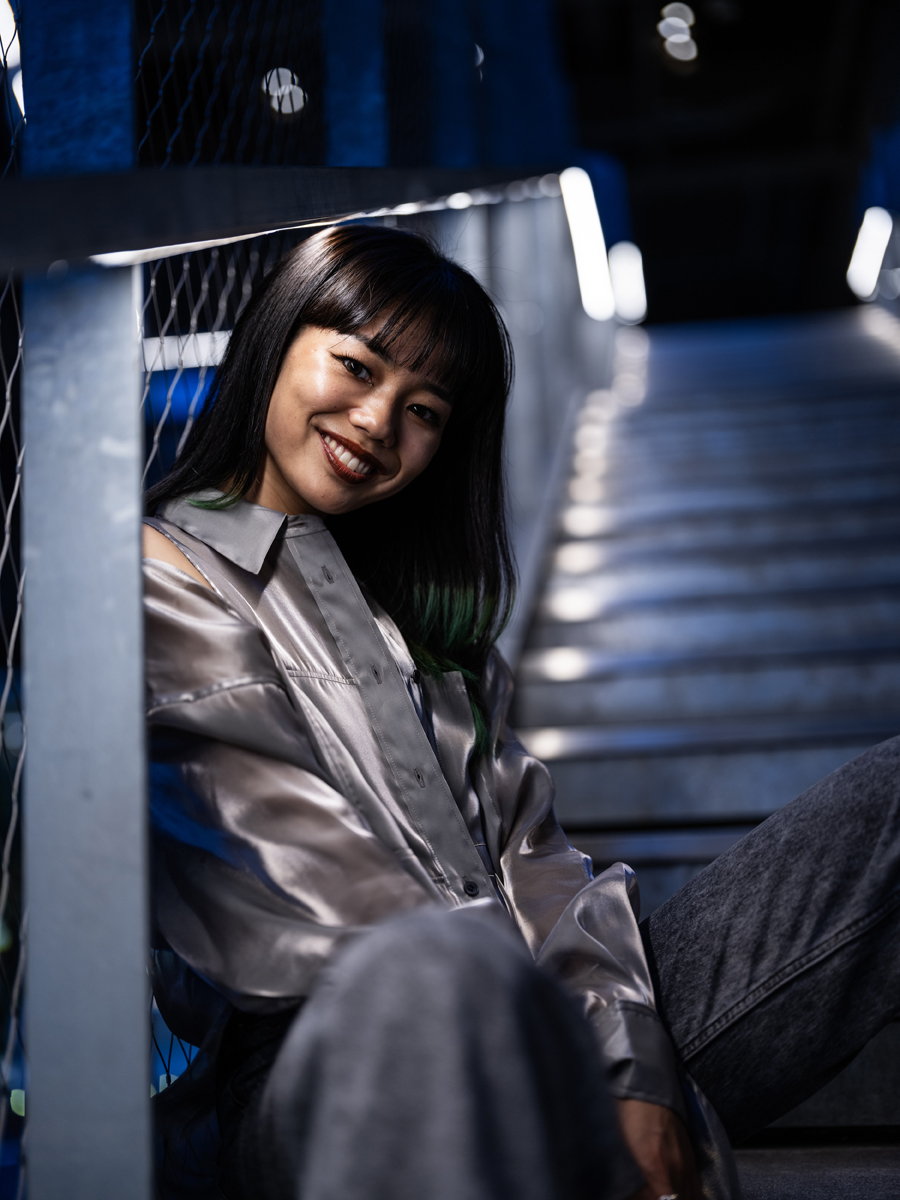 Beautiful Bokeh
Something quite unique is that the lens uses 11 rounded diaphragm blades. These help produce beautifully rounded bokeh in the background of your shots. And I really like the look of this bokeh in the shots I got. It's very clean and natural and not at all distracting in my shots.
Powerful Motor
Also, this lens has a powerful DC motor inside which helps with faster and more accurate AF when using the lens. When shooting with the lens, you can really feel the motor working inside to get the best focus. I was honestly a little worried that the sound might be picked up by the camera's mic when shooting video. But I didn't notice any sound issues after looking back over the footage I shot with this lens.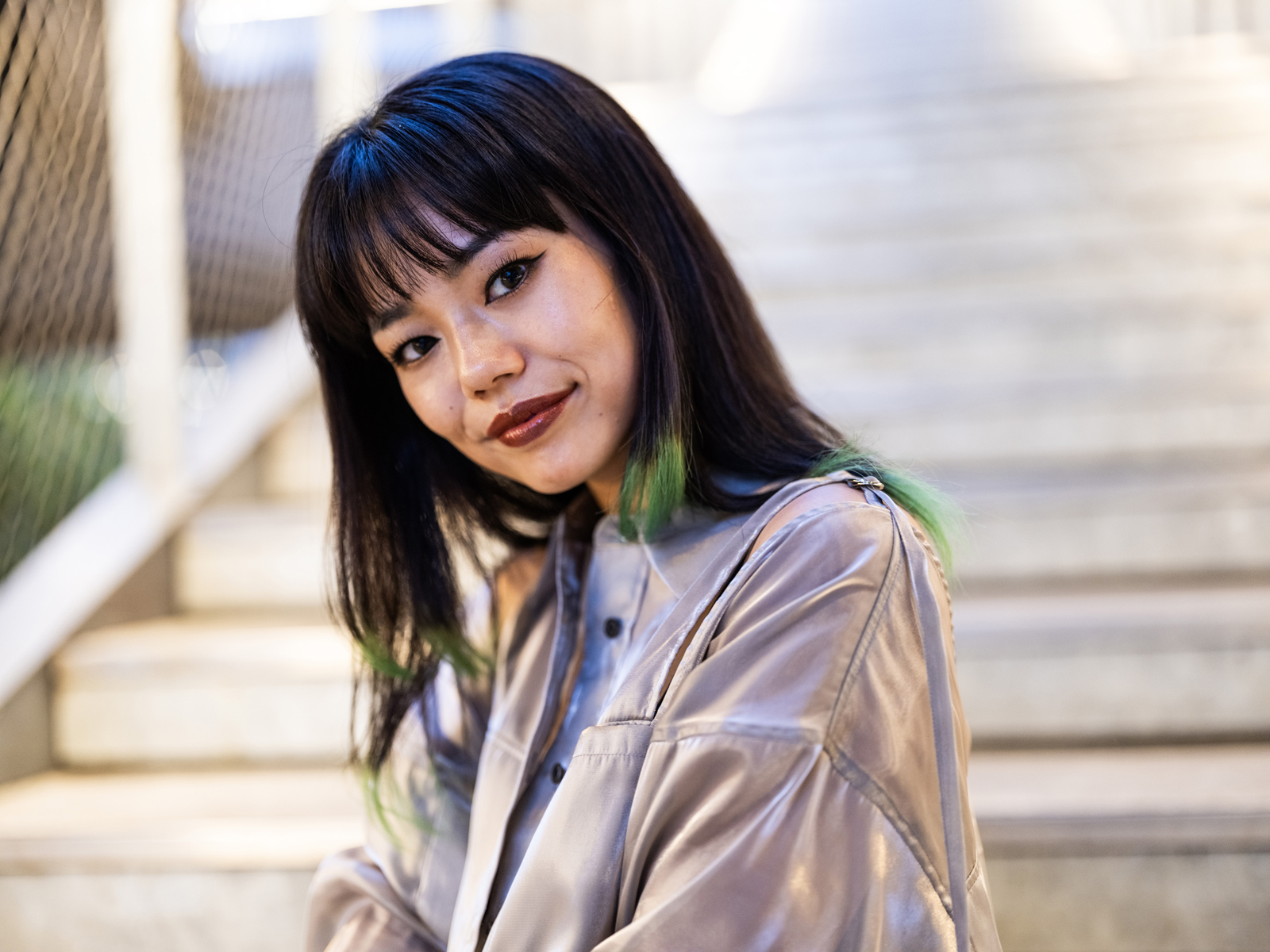 Why 'New Standard?'
Lastly, Fujifilm is calling this lens the "New Standard" because basically, the 55mm construction of this lens is the same as the GFX's sensor's diagonal length. This allows for maximum coverage of the sensor while providing a natural angle of view. I can't attest to the technical details of this. But I do know that when using this lens, basically what you are seeing with your naked eye is what you will get when taking a picture. So it is quite a natural focal length for all kinds of shooting.
Compared to Other Lenses
Honestly speaking, I loved using the lens during my test shooting of the GFX100 II. Although I also had the 50mm f/3.5, the 100-200mm, and a 250mm prime, 90% of the time I was reaching for the 55mm lens. I really like shooting wide open, and the f/1.7 of this lens not only lets me shoot quick action in some of these darker areas, but it also provides super nice bokeh as well.
When compared to similar shots I got with the 80mm f/1.7, you will notice a slight difference in the amount of bokeh being produced. In this shot with the 80mm, you can see that it's out of focus up to about his nose. But with the 55mm, you can see here that her nose is actually in focus. This comes down to nothing more than the optical difference in the focal length of the two lenses.
Just understand that even though it is a f/1.7 lens, the bokeh is not so extreme that taking portraits at this f/stop gives you images that are way too bokeh(ed). I personally love the look of the portraits I got at f/1.7, especially when I was shooting these night portraits in Shibuya. The f/1.7 was a lifesaver, as these were shot with a shutter speed of 1/160 and ISO of 320. This is not something I would have been able to do with the 50mm 3.5 lens.
Updated AF Algorithm of the GFX100 II
With that said, I think one reason the lens worked so well during my test shooting was because of the newly adapted AF algorithm in the GFX100 II. I go into this in great detail in my review article. But to summarize a bit here, the auto eye tracking AF of the GFX100 II did an amazing job tracking my subjects when using this lens. I don't think I missed focus even once during my shooting. It would be interesting to see how easy or difficult it would be to get consistent eye focus using the older GFX systems. If you have an older GFX camera and get a chance to try this lens, I would love to hear from you about your experience.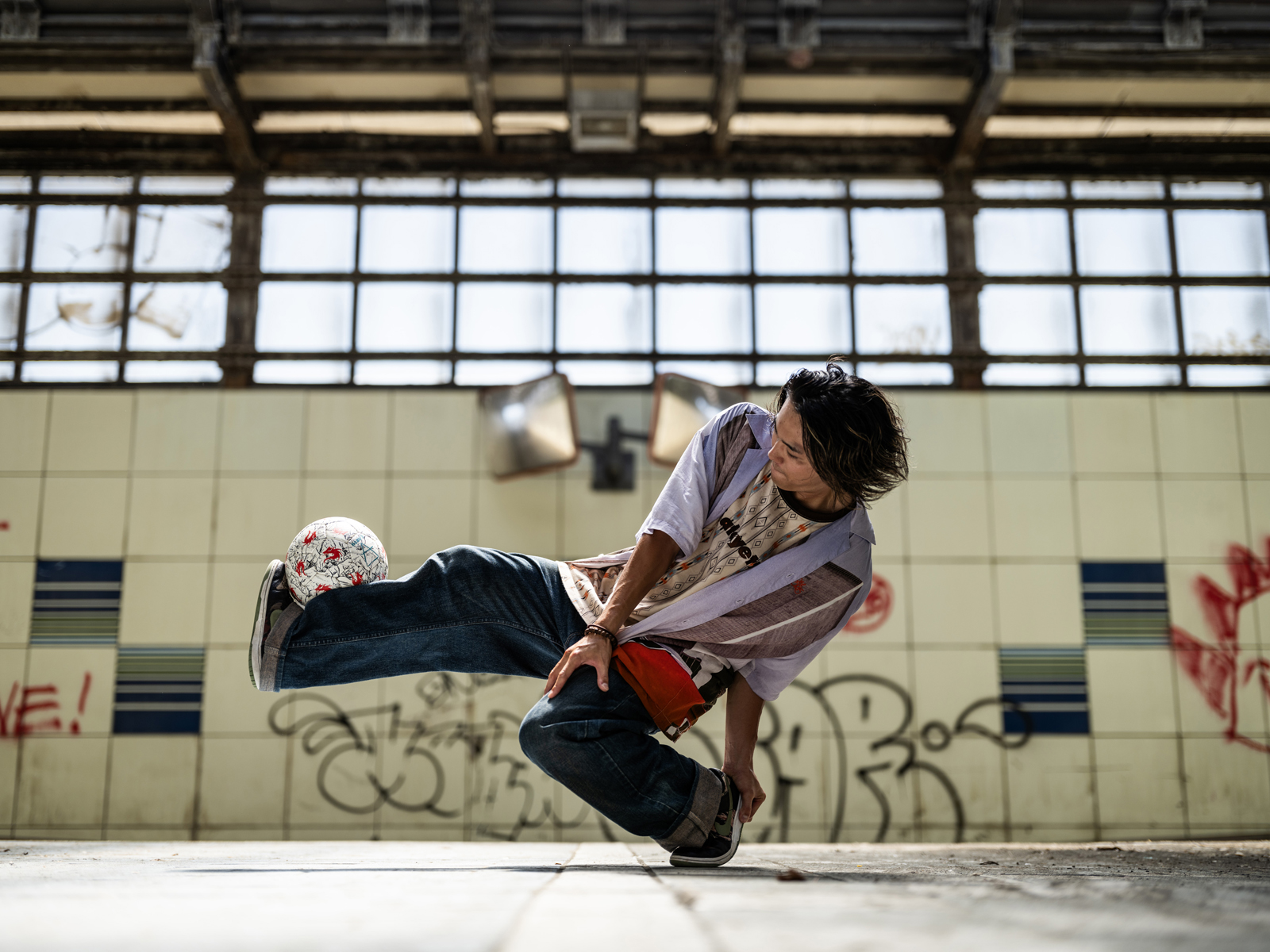 Capturing Movement
Also, as I said, this lens has an internal DC motor to help with the speed of its AF. This worked great for photos and videos where I was filming just my subject's face. Using this lens for photos of action like freezes and jumps also worked quite well, and I had very little difficulty getting my focus.
I did notice the focus jumping around a little on a couple of the videos I shot. But this is not so much a problem with the lens, but a problem with the type of AF tracking I chose to use with the GFX100 II. With a little more testing of the AF algorithm combined with this lens, I think I would be able to get amazing results even when shooting action sports. I would love to take this on a shoot where I am covering skateboarding or BMX as well just to see how well it keeps up with the faster speeds.
Test Run in Tokyo
Lastly, I did have the chance to take this lens out into the Tokyo streets a couple of times for some street photography, and I must say I loved it. I had no problem with the speed of the AF quickly picking up the people I wanted to capture. Also, I loved how the lens and camera rendered the images I got. The ease of use of the camera and the lovely look of the 55mm f/1.7 really made street shooting a fun experience. It's something I would love to do more of in the future with this setup.
I had a great time using this lens during my test shooting and was super happy with the results. I would love to be able to pick up the GFX system and grab — say this 55mm, the 80mm, and maybe something a little wider — as well. Using medium format camera systems in the past was quite scary and more of a process than it was worth at the time. But now that Fujifilm is looking at speed alongside image quality, things are getting quite interesting indeed.
RELATED:
Author: Jason Halayko
Jason Halayko is a professional photographer specializing in action sports and portrait photography. Follow him on X (formerly Twitter) and Instagram.