[A Visit to the Atelier] Discovering Kobayashi Eitaku, the Neglected Ukiyo-e Artist  
At a flea market, I found a pair of six-panel folding screens on the ground after a rain depicting a village festival. They were by Kobayashi Eitaku.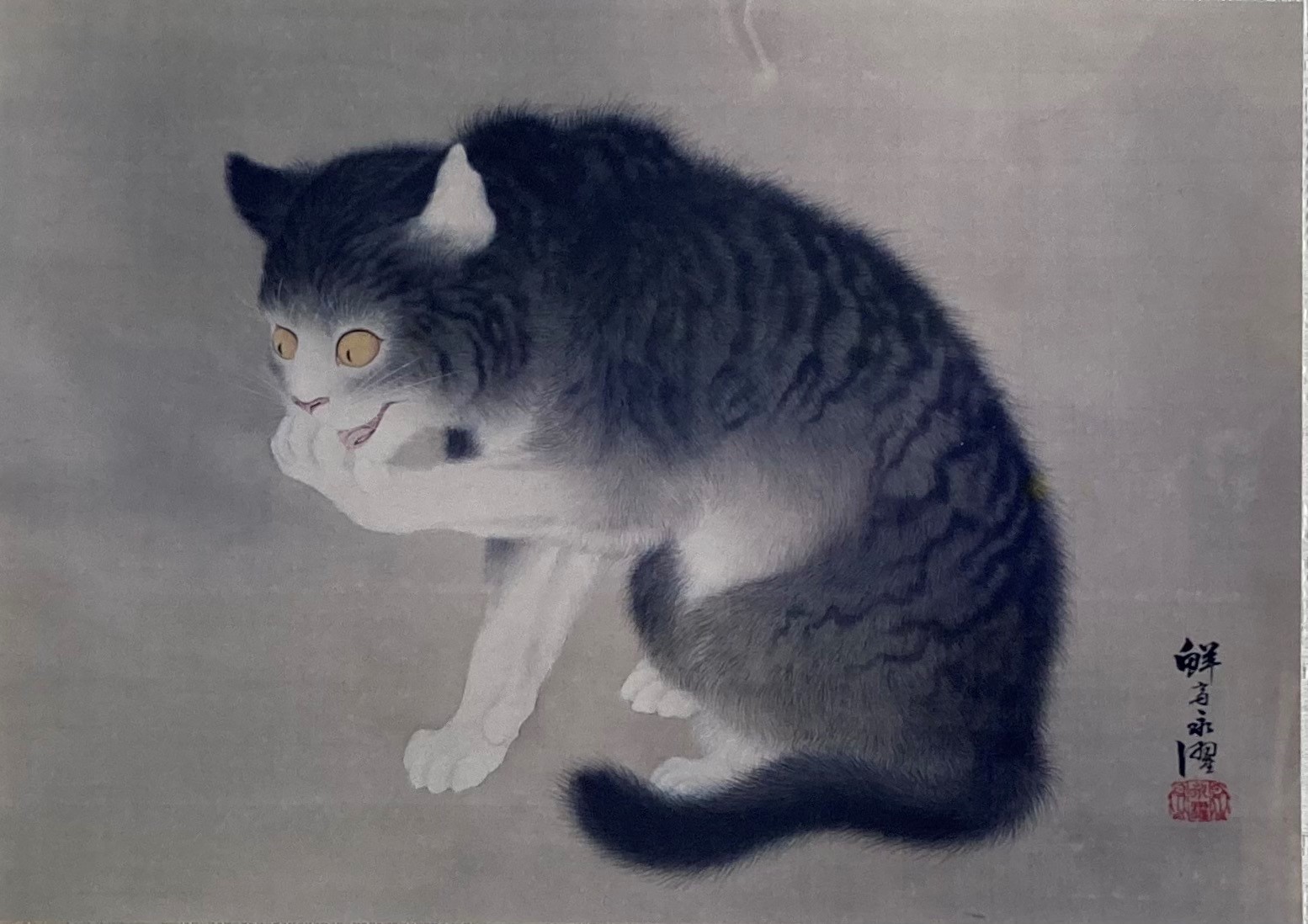 It's been a while since I contributed an article to the series A Visit to the Atelier on JAPAN Forward. This time, I would like to introduce a neglected artist I have been interested in for some time now: Kobayashi Eitaku.
First of a two-part series
Eitaku studied with the influential Kano School and left behind an oeuvre that included ukiyo-e paintings, prints, and book illustrations. During the Meiji and Taisho eras (1868–1912), there was even a period when he was considered one of the Three Great Ukiyo-e Artists together with Tsukioka Yoshitoshi and Kawanabe Kyosai.
However, his name has been forgotten by most. Many fewer people know his name today than, say, Yoshitoshi and Kyosai, who worked in more distinguishable styles. This fall into obscurity can be ascribed to his death at the young age of forty-eight. It is also due to the fact that he left us only with a small number of works. However, those works were all painted and designed in a meticulous way.
Eitaku was also very mild-mannered and polite. He had little desire for success and was not particularly competitive. In any case, he can be considered a typical example of an unlucky artist who did not become famous due to a combination of circumstances.
Why Eitaku is Interesting
Now, let me tell you why I am so interested in Eitaku.
It was fifty years ago when I went to a flea market at a shrine near my home and found a pair of six-panel folding screens on the ground after a rain. I turned the screens over and learned that they depicted a village festival. Then I also managed to read the inscriptions, which read "Sensai Eitaku."
I had heard of the name Eitaku, but I was not particularly interested in him or his work. However, I thought it was a chance encounter, so I decided to purchase the folding screens and bring them home.
After doing some research, I discovered some interesting aspects about the style of Eitaku, who at first glance had seemed a rather unassuming artist.
A Prayer for Rain
They were only my first Eitaku works. But to learn more about them, I contacted Mr Toshinobu Yasumura, curator of the Itabashi Art Museum at the time, to take a look at it. Mr Yasumura did a lot of research on the screens. He learned that they probably depict a prayer for rain in Japan's Tohoku (Northeastern) region.
In my opinion, they were impromptu paintings of a rain prayer that Eitaku encountered during his travels, ordered by a local village headman or temple. Two facts make this evident. One is that Eitaku painted them in a rough style without preparatory drawings. Moreover, he hand-painted his own seal when finished, instead of impressing his usual one. These screens were first entitled tentatively Harvest Festival, but this has now been changed to Buddhist Prayer for Rain.
A Charming Cat
I came across the painting in the feature image (top) at an antique store in Harajuku. While I am a navel-gazing person, and I hate playing with cats that wear me out, I do love paintings of cats. Especially those painted by the ukiyo-e artist Utagawa Kuniyoshi.
The charm of this painting, by the way, lies in the superb skill with which Eitaku has painted the cat's fur, which is truly miraculous. The painting is thought to have been inspired by the painting of a cat by the Chinese Emperor Huizong of Song.
Many other artists also painted similar works, including Takeuchi Seiho. He said that he was so impressed by Emperor Huizong's cat that he found a similar-looking cat and forced its owner to give it to him so that he could paint it. However, I do not feel the influence of the Chinese Emperor's painting in Takeuchi Seiho's work.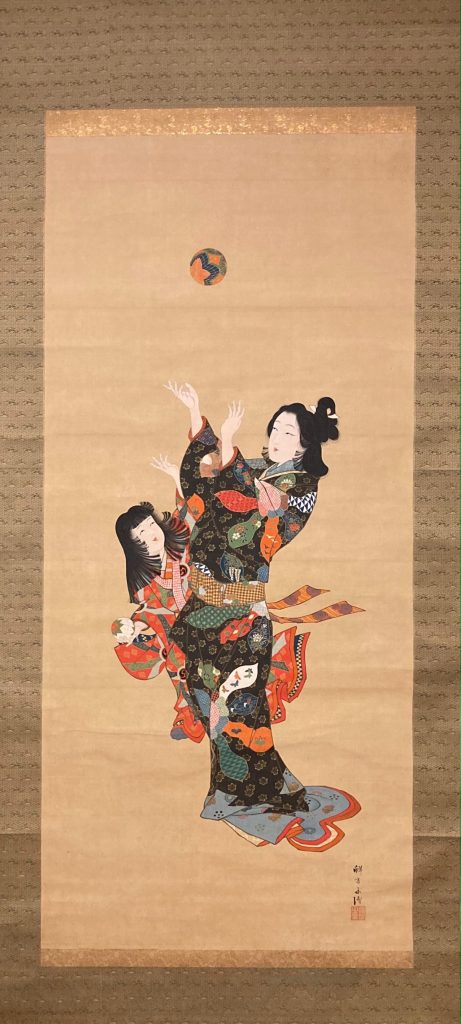 A Playful Courtesan
This work was exhibited at the second Japan Art Exhibition held in May 1884. Eitaku had exhibited Women Admiring a Cat at its first edition the previous year. This work can now be found in the collection of the Tokyo National Museum.
Compared to Women Admiring a Cat, this painting, Courtesan and her Attendant Playing with a Ball, from my collection, is more dynamic with more lively colors. And its colors are fresh and beautiful as if it was painted just now.
The painting has been part of my collection for some years. But it had actually been missing for a long time since its publication in the catalog, Ukiyo-e Masterpieces from Japan, published in 1917. I still cannot forget the excitement I felt when I found it in an antique store in Tokyo many years ago.
Coming soon: part 2 of The Neglected Ukiyo-e Artist Kobayashi Eitaku
RELATED:
Author: Toshihiko Isao, painter and ukiyo-e scholar
(Read the article in Japanese.)
Find more columns and insights into Japanese art by the author in his column, A Visit to the Atelier, on JAPAN Forward.