'Ambassadors of Love and Harmony': What Praemium Imperiale Laureates Have to Say About Their Prestigious Award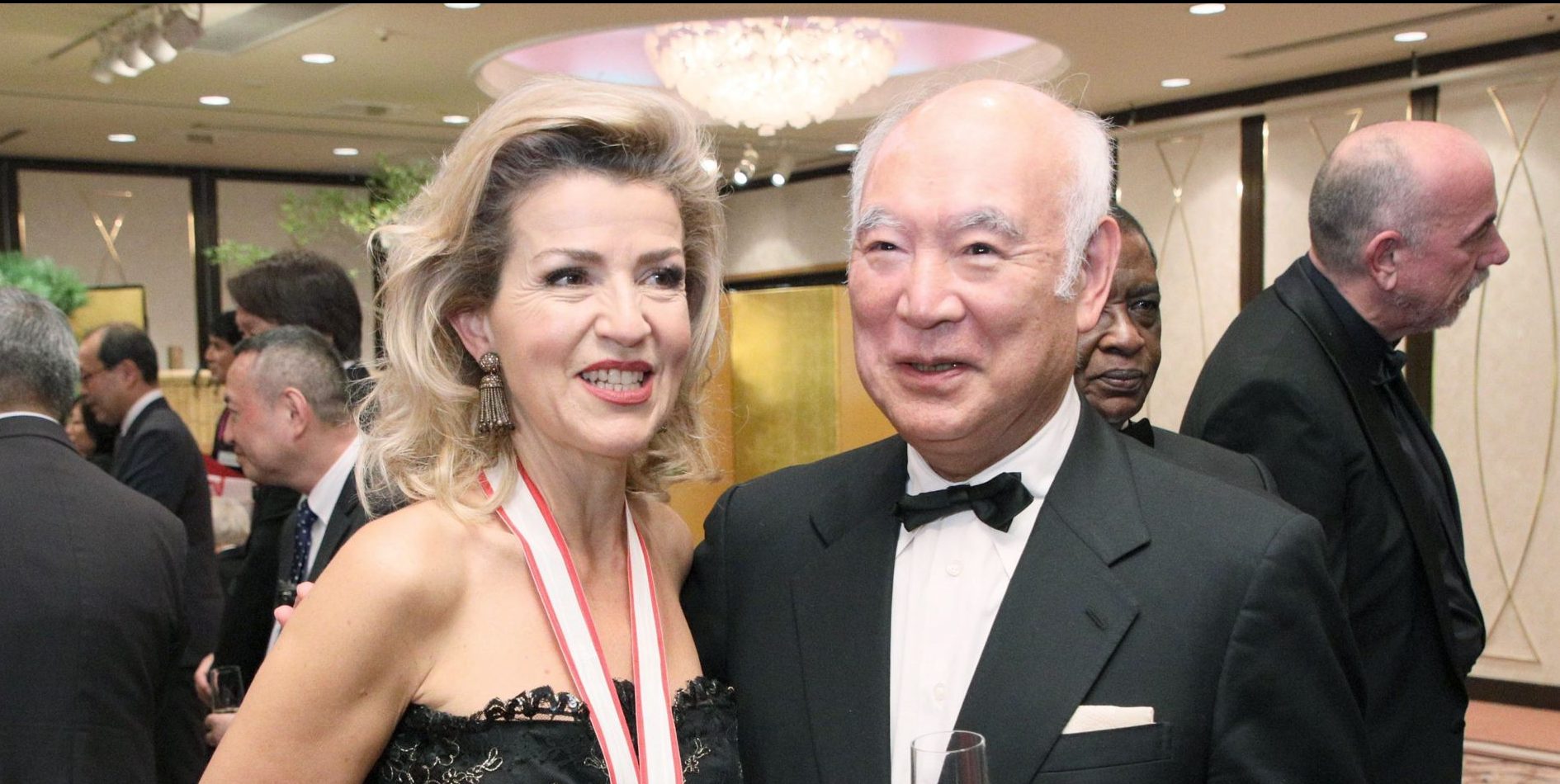 On October 16, the 31st celebration of the Praemium Imperiale recognized six individuals from all over the world for their lifetime achievements in the world of the arts.
The awards ceremony was held at the Meiji Kinenkan in Aoyama, Tokyo. Laureates honored were William Kentbridge for painting and Mona Hatoum for sculpture. Tod Williams and Billie Tsien were honored in the category of architecture. The award for music went to Anne-Sophie Mutter, and for theater/film to Bando Tamasaburo.
The ceremony, presided over by Prince and Princess Hitachi representing Japan's imperial family, was filled with words of congratulations from the international advisors to the artists, with Pope Francis and Prime Minister of Japan Shinzo Abe even sending their special wishes.
The laureates received a gold medal from Prince Hitachi to commemorate the occasion. The prize winners also received a testimonial letter from Prince Hitachi, and are set to receive ¥15 million JPY (c. $141,000 USD).
The artists themselves gave their thanks and expressed their opinions about receiving such a prestigious award.
Bando Tamasaburo brought the ceremony to an appropriate close by providing a firsthand account of working between East and West. Although coming from a traditional Japanese theater background, Tamasaburo has collaborated with internationally renowned artists such as Maurice Bejart and Polish director Andrej Wajda. He said:
Working between East and West creates confusion, but I think that what you obtain after having surpassed that is something which causes happiness to people all over the world.
The other Praemium Imperiale recipients expressed hopes for the future as well. Anne-Sophie Mutter expressed her gratitude for the award, in an exclusive interview with JAPAN Forward. She told the younger generation:
Keep on dreaming and keep on following the path, the world needs ambassadors of goodwill, ambassadors of love and harmony, and ambassadors of music.
Billie Tsien expressed gratitude in particular to Japan. Speaking to our reporter, she said:
To be given an award by such a country like Japan is incredibly meaningful, because we look so much to the work and culture that's done here…. I would say to young architects if you love what you do, well that is all that ever matters.
Tod Williams, echoed his partner Tsien by pointing out:
What is amazing about this country (Japan) is that it chooses not to a tiny island, or a small country that is isolated, but rather to reach out to the world and to see that the world has riches…. I wish all people and all cultures would be able to see that as well.
Mona Hatoum, who two years ago received the Hiroshima Art Prize, told us that, "Japan has been so good to me. I am overwhelmed."
Author: Arielle Busetto