EDITORIAL | After China Fires Missiles, Why Think There's a Friendship to Celebrate?
Where is Prime Minister Kishida's sense of urgency? All celebrations of the 50th anniversary of the normalization of ties with Beijing should be canceled.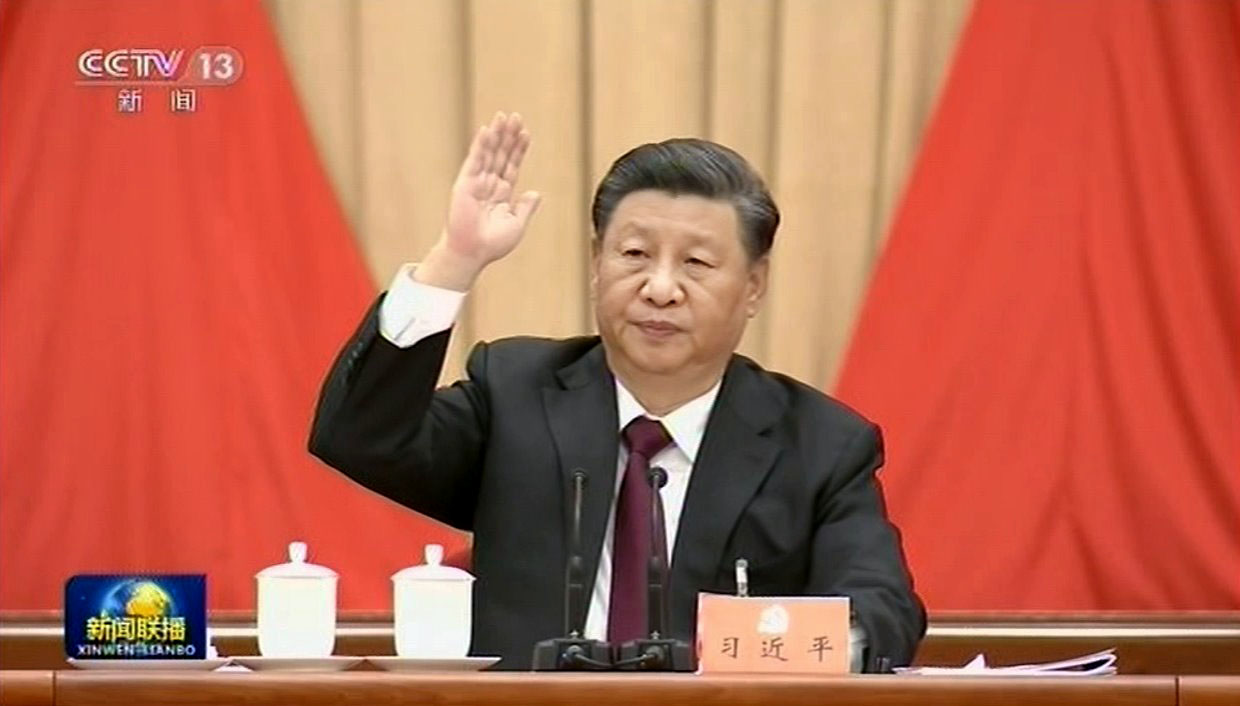 China's massive military exercises in the vicinity of Taiwan in response to the recent visit of United States Speaker of the House Nancy Pelosi to that island nation have greatly increased tensions in East Asia.
September 29 will mark the 50th anniversary of the normalization of relations between Japan and the People's Republic of China. But this anniversary certainly cannot be approached in a festive mood. Japanese ー in both the government and private sectors ー should refuse to participate in the series of events, including commemoration ceremonies, scheduled to mark the anniversary. Doing otherwise would send the wrong message to Beijing.
During the recent large-scale military exercises, the Chinese military established six air-sea zones surrounding Taiwan in which it carried out live fire exercises. Some of the missiles that the People's Liberation Army (PLA) fired were even launched into Japan's exclusive economic zone (EEZ).
These exercises should be viewed as an extremely provocative military response, which includes possible attacks on Japan or US Forces stationed in Japan, as part of the scenarios. It is simply not possible to claim that an atmosphere of bilateral friendship prevails between Japan and China at the moment.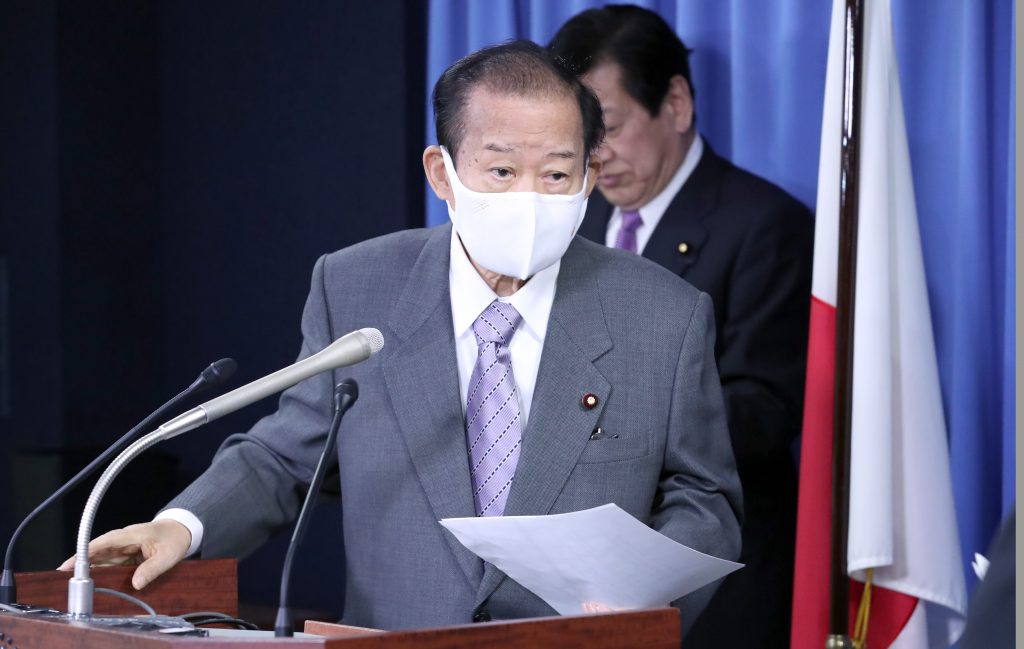 Wrong Time for Celebrations
Already, various events are being held throughout Japan to mark the normalization of Japan-China relations a half-century ago. More are scheduled for the days to come, including a "Commemorative Ceremony" in Tokyo on September 29, the day upon which the Japan-People's Republic of China Joint Communique was issued in 1972.
This commemorative ceremony is being supported by the Ministry of Foreign Affairs. Senior advisors to its organizing committee include two political heavyweights known for their pro-China inclinations, namely former Prime Minister Yasuo Fukuda and former secretary-general of the ruling Liberal-Democratic Party Toshihiro Nikai.
The Keidanren and other groups are also expected to cooperate in holding the event. For the sake of the nation of Japan, everyone involved should agree to call a halt to these celebrations.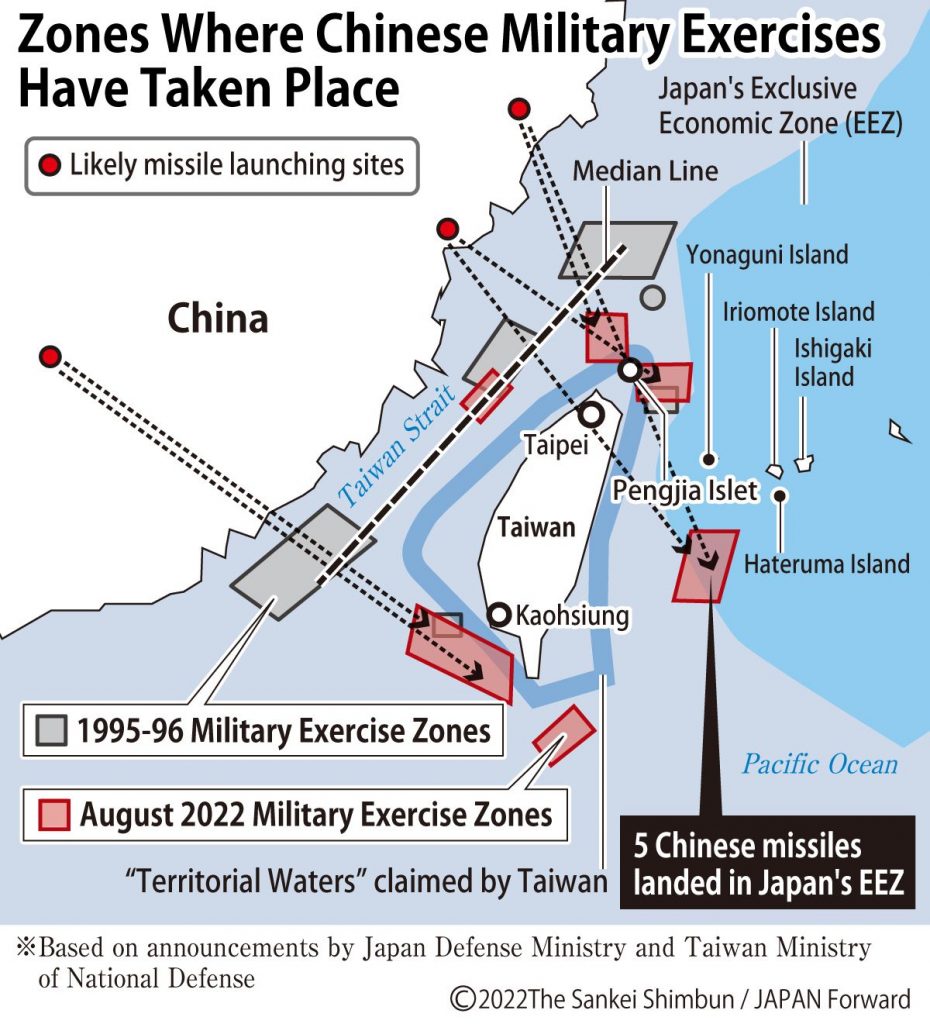 Stand Firm Against Military Aggression
Concerning the Pelosi visit, the G7 foreign ministers issued a joint statement, which said there was "no justification" to use the Speaker's visit to Taiwan "as a pretext for aggressive military activity in the Taiwan Strait."
In response, Chinese Vice Foreign Minister Deng Li called in Japanese Ambassador to China Hideo Tarumi to lodge a protest. However, why on earth should China be calling in a Japanese diplomat to complain when it was Beijing that was shooting missiles into Japan's EEZ?
Although Vice Foreign Minister Takeo Mori did protest to China's Ambassador to Japan Kong Xuanyou, it is astonishing that he chose to do so over the phone. Why the disparity?
In addition, Prime Minister Fumio Kishida has still not convened a meeting of the National Security Council (NSC) to consider the Chinese military exercises. There's a grave lack of a sense of urgency on how a Taiwan crisis could quickly balloon into a Japan crisis.
It is time for the Prime Minister, as the leader of the nation, to show the country he is standing firm in dealing with China.


RELATED:
(Read the editorial in Japanese at this link.)


Author: Editorial Board, The Sankei Shimbun