Exposing China's Interference in Solomon Islands Politics and Security
Taking advantage of the Islands' poverty, China is gradually upping the ante in the maritime realm in and around Australia and New Zealand's strategic backyard.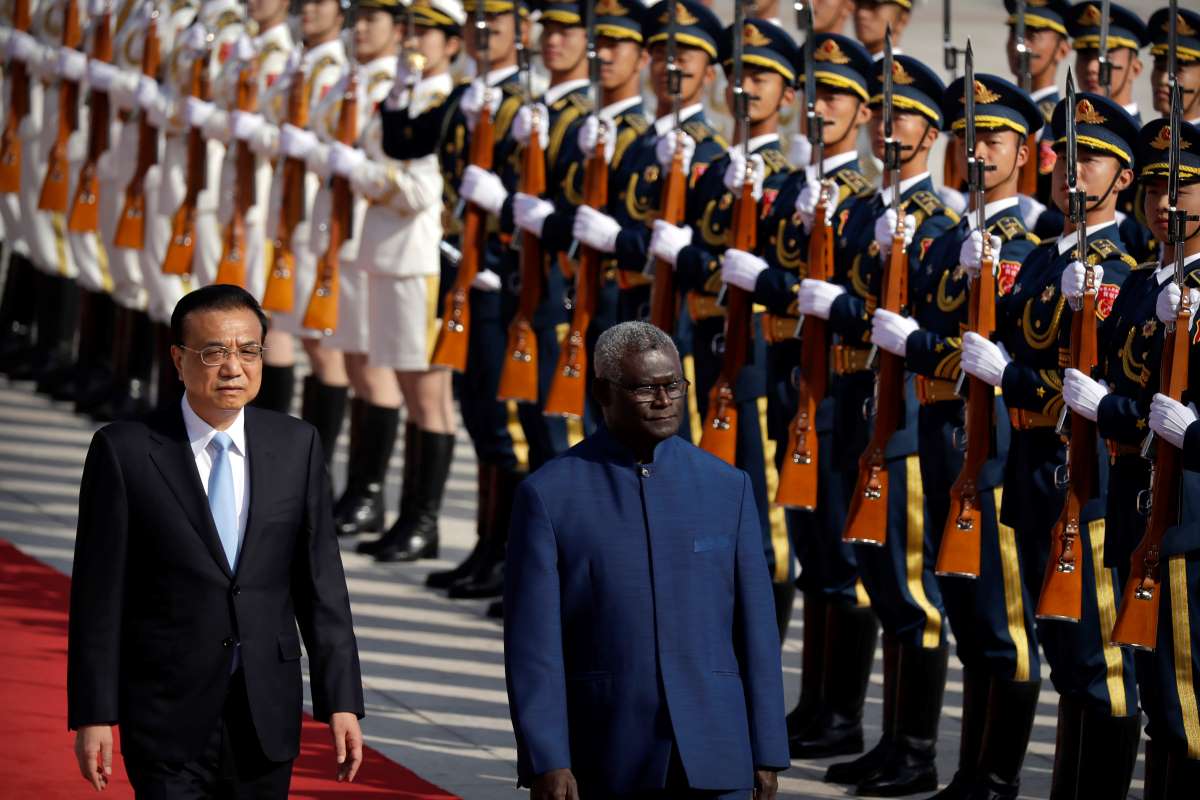 First part


The Solomon Islands prime minister, Manasseh Sogavare has submitted a bill to Solomon Islands' parliament proposing a delay in the national elections of the island nation located in the Oceania region. The submitted bill reportedly seeks to alter the constitution and suspend the dissolution of parliament until December 2023.
While the official reason cited by the Prime Minister's office claims that the government situated in the capital city, Honiara, does not have the "resources to host the November 2023 Pacific Games and an election at same time," the political uproar from the opposition tells a different story.


Sogavare's Controversies
National elections are held every four years, and accordingly, Solomon Islands' parliament is due to be dissolved in May 2023.
Hosting of the Pacific Games in question in itself has attracted considerable criticism, given that China has donated seven stadiums and venues that are being built by Chinese companies in the Solomon Islands.
Moreover, China's increasing dominance in the politico-security affairs of Solomon Islands has been under the scanner for a while now. Notably, the Sogavare government switched Solomon Islands' diplomatic recognition from Taiwan to Beijing in 2019, immediately after he was elected earlier that year.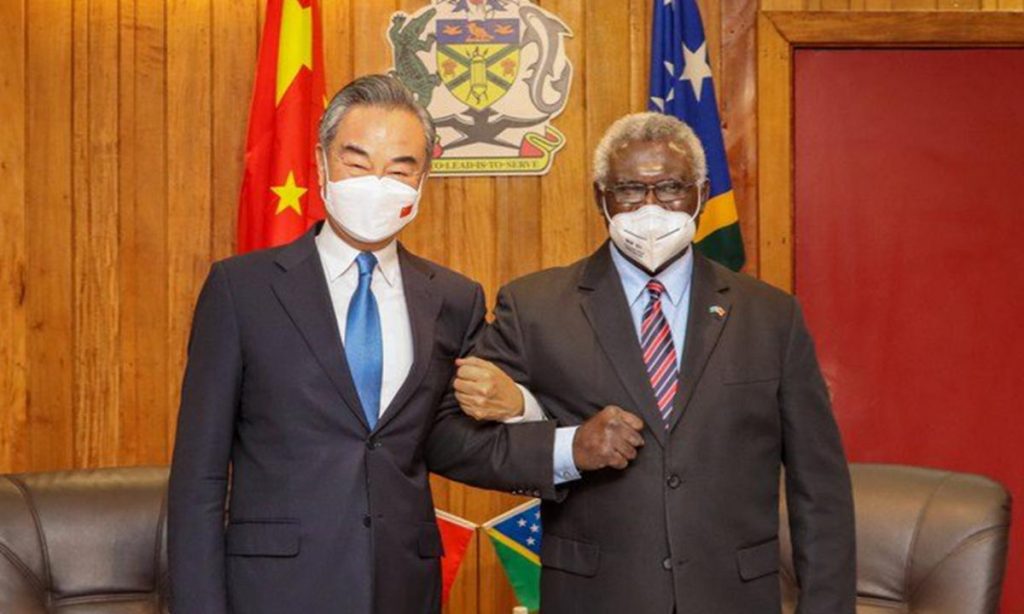 The China 'Security' Pact
In a move that bears wide-ranging regional implications, a new security pact drafted between Solomon Islands and China in April 2022, reportedly allows Beijing to send police, military personnel and other armed forces to Solomon Islands. Their purported purpose is "to defend Chinese projects and assist in maintaining social order."
More alarmingly, Beijing could send warships to the islands for stopovers and replenishing activities.
This has led to clamour on the possibility of China establishing a naval base on the islands that could consequently trigger further militarization of the region. In particular, this has raised apprehensions among traditional regional players, including Australia and New Zealand.
More importantly, the Australian police are already maintaining peace and order in the Solomons under a bilateral security treaty established in 2017. The possibility of Chinese police/military forces stationed on Solomon Islands could cause heightening of tensions.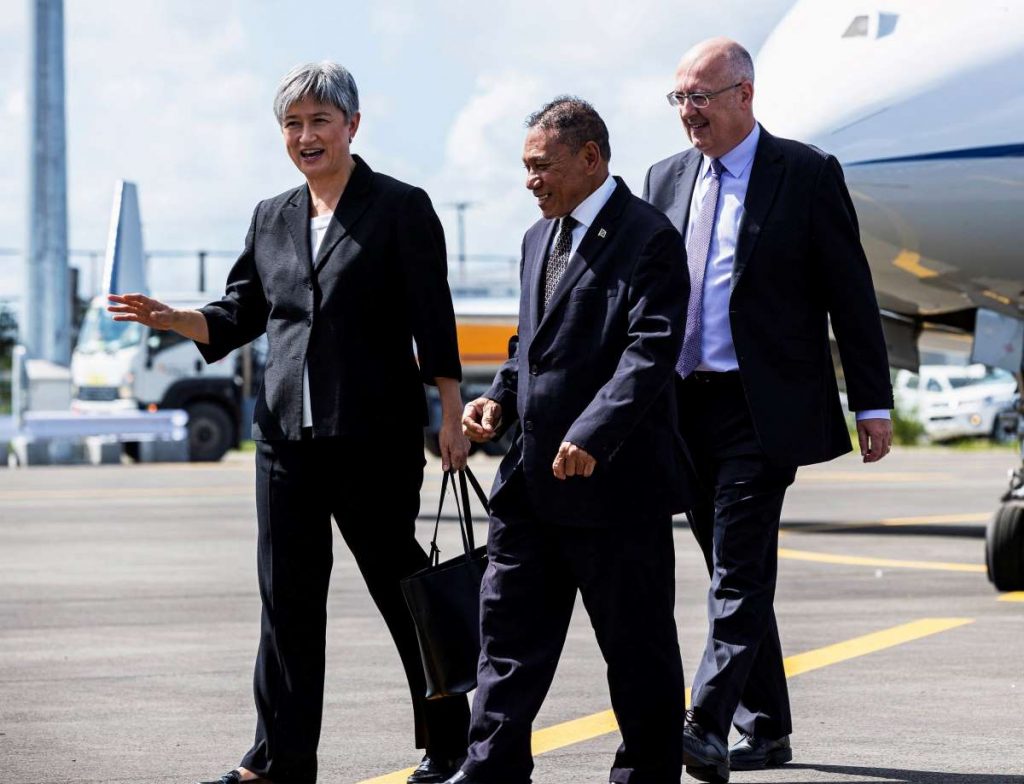 South Pacific Battleground
The South Pacific region has been a battleground for Great Powers in the past, and could well lead to grave security ramifications owing to this unprecedented arrangement between Honiara and Beijing, despite the two denying that the pact allows establishment of a Chinese military base. Apparently, the Chinese police are already on the ground on the islands conducting "training missions."
China is gradually upping the ante in the maritime realm in and around Australia and New Zealand's strategic backyard. The Solomon Islands along with other smaller Pacific Island Countries are a traditional strategic nerve centre for Canberra and Wellington.
The caution thrown in by China needs to be read in conjunction with the cumulative maritime activity of China's expanding strategic maritime footprint across the Pacific Islands by means of China's core Ports Policy.
Beijing recognizes fully well that in order to boost its naval power projection capability, it requires greater access to ports and berthing facilities. Through its Ports Policy, Beijing shall end up adding more communication and surveillance facilities, in addition to providing repair and replenishment centres for the PLA Navy.
These ends are increasingly being reflected in China's covert strategy of granting huge loans to smaller coastal island nations that are in dire need of developmental funds to improve infrastructure.


Expertly Targeting Weaknesses
In fact, the top priority for most Pacific Island Countries remains the dual demand for infrastructure and poverty alleviation.
In addition to the specific case of the Solomon Islands, Beijing's mounting forays into the Pacific Ocean need to be read in sync with it becoming an increasingly dominant source of financial aid and assistance to these island nations in recent years. It has been observed that many Pacific Island nations have reached a point of endangering their strategic autonomy owing to heavy debts incurred from China.
There is mounting concern that Beijing could use the debt owed by the cash-strapped Pacific Islands to its strategic advantage at any given point. This is particularly relevant for debt related to important infrastructure such as ports, which could be put to use for military purposes.
Will Solomon Islands be next in line to go down the Sri Lanka way, by falling prey to the Chinese predatory investment model with its collaterals of unsustainable debt via massive white elephantine infrastructure projects? The initial precursors are certainly not encouraging.


Next in part 2: Japan and the Balance of Power in the Solomon Islands


RELATED:
Author: Monika Chansoria
The views expressed here are those of the author and do not necessarily reflect the policy or position of any organization with which the author is affiliated. She tweets @MonikaChansoria. Find other articles by Dr Chansoria here on JAPAN Forward.