[FUJI ROCK 2019] Thom Yorke Gives Japanese Fans 'A Really Magical Experience' with 'Tomorrow's Modern Boxes'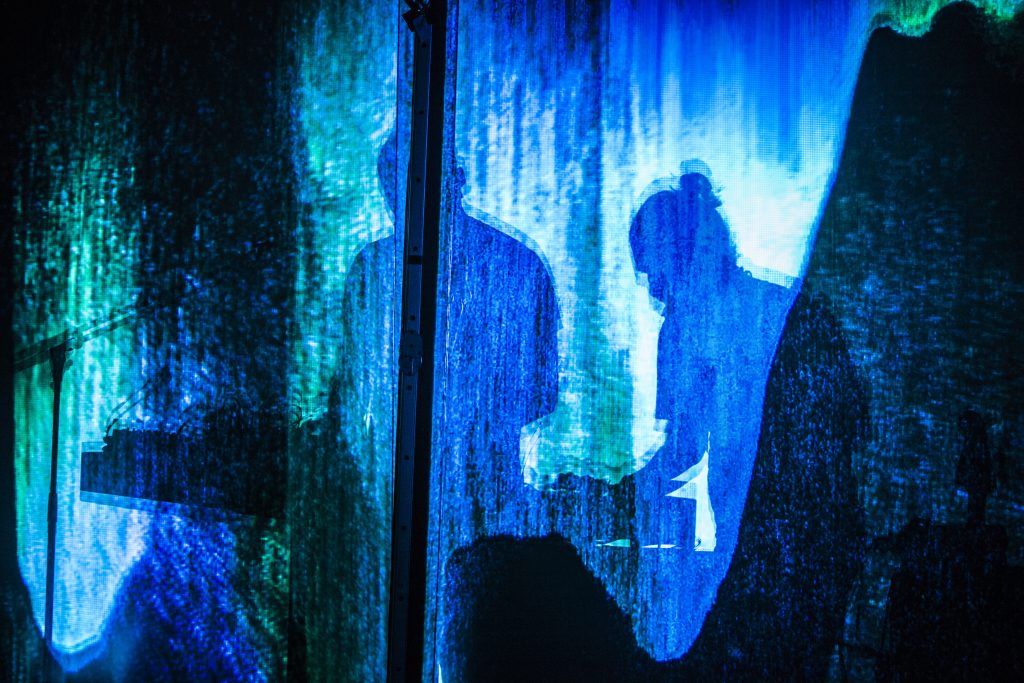 The Fuji Rock Music Festival 2019 kicked off on Friday, July 26, with sunny weather, followed by intermittent showers, which failed to dampen people' spirits.
The day was peppered with performances by such headliners as Japanese band ELLEGARDEN at 7 P.M., and The Chemical Brothers at 9 P.M., both on the Green Stage.
There were plenty of big acts to accommodate everyone's taste, even those who didn't fancy the gigantic capacity of the main stage.
One of those performances was by Thom Yorke. Frontman of legendary British band Radiohead since 1991, Yorke debuted solo in 2006. He has since released three albums, the second one being Tomorrow's Modern Boxes, which gave the name to the set played at 10 P.M. on the White Stage of the Fuji Rock Festival.
A one-man show capable of combining many instruments, Yorke delivered a performance both reminiscent of classic rock and foreshadowing experimental electronic music while retaining the typical silky eeriness of the Radiohead sound.
What did Japanese fans think of Radiohead, Thom Yorke, and Fuji Rock in general?
We caught up with a handful of people to find out.
Miss Koizumi, 36, was an uninitiated concertgoer. She was unaware that "Radiohead is very famous in Japan among those who like Western Music" and that many Japanese would have heard their songs.
Two sisters also chatted with us. One of them, Misato, 25, explained how this was her second time at Fuji Rock. She said she had always liked Radiohead and so was quite excited to "come see Thom Yorke in the flesh."
The performance was well received by most of those who spoke to us.
Keiju Kamejima, 32, for example, said he "doesn't seem himself as an expert of Radiohead," but even from where he was sitting — just across a small bridge next to the stage area — the performance had an impact. "You could really feel it even from here, he is clearly a very energetic performer," he explained appreciatively.
A young woman sitting next to Mr Kamejima, Aya Nodeki, 33, agreed and elaborated how it left an impression on her. "I had never seen Radiohead live, so in that sense it was a very precious experience.... I particularly liked the graphics, it made it a really magical experience."
Yukitaka Sonohara, 34, and Nozomi Okabe, 33, who both came from Tokyo, were very enthusiastic about the performance. Okabe, in fact, said, "I have been a fan since I was a middle school student. It was incredible!"
Some, however, seemed a little uncertain when asked whether they thought that Thom Yorke was good in his own right, or whether they liked him because he was part of the band Raiodhead.
Misato, one of the sisters, who wished for her surname to remain confidential, explained that despite everything she "liked Radiohead better."
Die-hard fans Sonohara and Okabe seemed to have a more nuanced view. Sonohara explained "I think it's just that I got to know Thom Yorke through Radiohead, but I thought his concert was also really good! It struck my heart."
For many, this was at least their second time to attend the Fuji Rock Music Festival.
For more coverage from Fuji Rock Festival 2019, follow JAPAN Forward.
Author: Arielle Busetto