How I Became The Drift Hunter: Part 4 – "Introduce me sometime"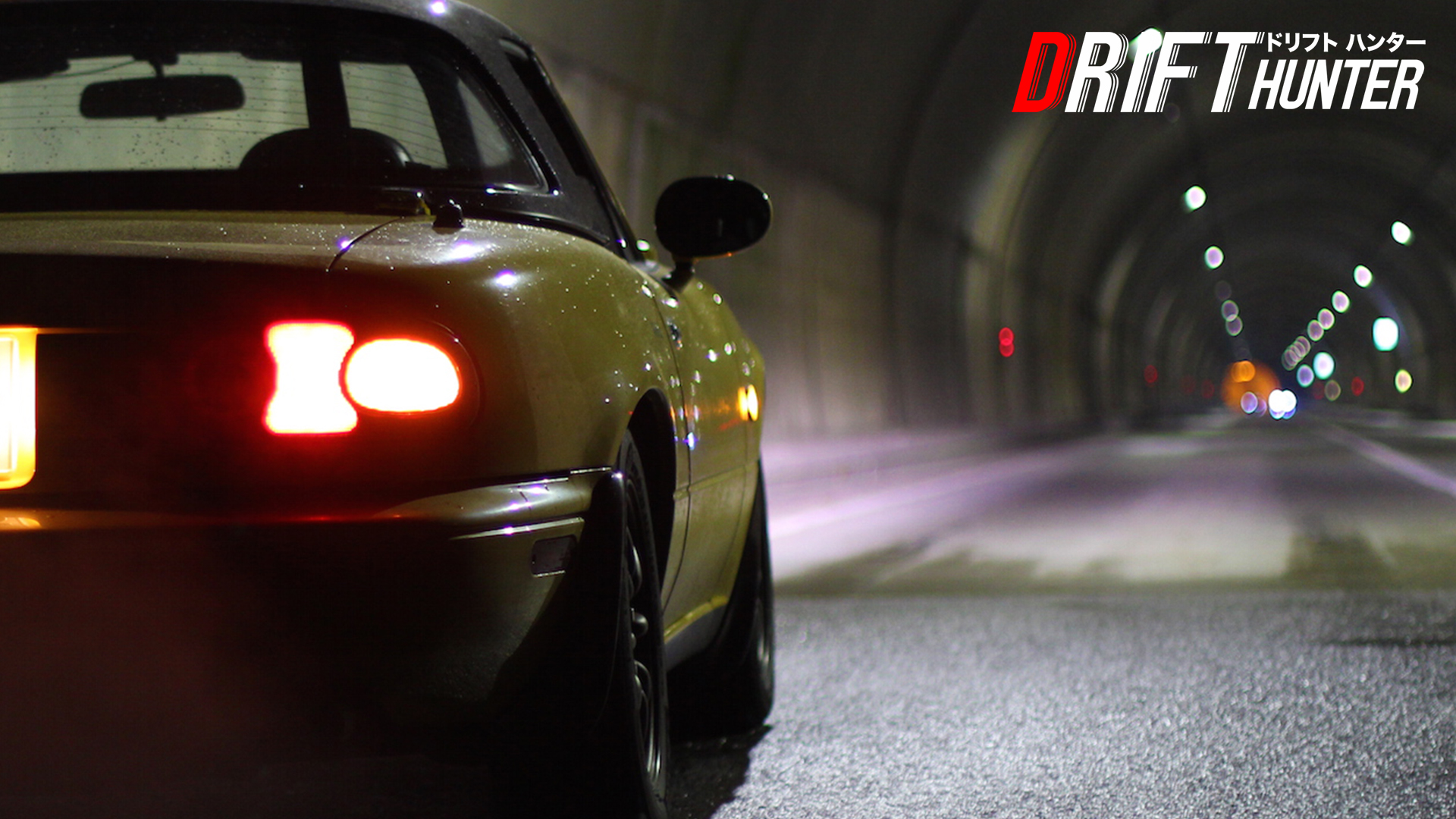 Part 4 of a mini-series, this story first appeared on The Jet Coaster. It is edited and used with consent.
Albo Agunday
Now two of my three crazy dreams didn't seem so crazy anymore. Here I was living abroad in Japan, and driving a sports car on roads familiar to me since I became hooked on the Initial D animes as a kid, with a group of like-minded English teachers I found in Gunma. Could it get any better than this?
It was a spunky Canadian named Jeevy, in his little red turbo-charged Subaru Vivio that first showed me that the gutter technique used by Takumi in the anime was actually possible. And it was my friend Mike from England that introduced me to the awe-inspiring confidence of the AWD in his Mitsubishi Evolution. He almost made me regret not going AWD like I had originally intended. Almost.
But, it was my mentor Darc who actually indoctrinated me into the underground drift scene in Gunma.
Darc was a fascinating fellow. A tall, rough-talking South-African, through sheer force of will, he had made himself a fixture of the local drifting community in Gunma. Like me, he came to Japan with dreams of drifting and sportscar ownership and had bought himself an S14 Nissan Silvia.
His car was what drifters call a "missile" and his earnestness to prove himself eventually caught the attention of the local drifters.
He befriended them and went to track events, hung out at their garages, and got really good at speaking his own unique brand of unfiltered Japanese which was heavily influenced by the drifters' macho way of talking.
Time passed and my adventures in Japan accumulated. Darc and I would swap stories over beers at the local izakaya (Japanese-style pub). I'd talk of my travels and he would often regale of me of crazy stories with his drifter friends. "Though they exist outside of the cookie-cutter norms of Japanese society," he mused, "they are some of the best people I have ever known."
"Introduce me sometime." I challenged one night.
Darc paused and set his mug of Asahi Super Dry beer down. He stared at me intently for what seemed like an eternity, clearly ascertaining whether or not I was ready.
"Alright," he remarked as he took a huge swig and finished off his beer, "Meet me tomorrow at [redacted]. 10:00 p.m sharp. Don't be late."
I didn't realize it yet, but he had just invited me to a secret drift meet deep in the mountains of Mt. Akagi.
Breaking Into The Drift Scene
Prior to this night, I had only briefly glimpsed that Initial D was real. Drift lines leading to damaged railings, the sounds of sliding tires off in the distance, and the Panda Trueno that parked beside me at the gym hinted at a hidden world right around the bend.
Well thanks to Darc, I was suddenly right in the thick of it. I followed his banged up Silvia up a winding mountain road that, at the time, could not be accurately placed on Google Maps. Cellphone service was still really spotty that deep into the valley.
As I followed Darc further into the darkness, the wails of screeching tires got louder and louder, until after the N-teenth hair-pin turn, we arrived at a spot where a congregation of cars were lined up against the side of the road.
We pulled up and parked at the end of the line and I watched as tire smoke wafted up into the night. 400hp Skylines and Sylvias flew by sideways, an arms length away.
I was utterly mesmerized. To me, this was like seeing dinosaurs in the flesh. I hobbled over to the gallery, an area on the side of the road where spectators gather to watch the drifters, and stood mouth-agape as I witnessed the spectacle of underground touge drifting unfold in front of me. It was like I was transplanted right into an episode of the anime I had watched so many years ago.