INTERVIEW | 'Dragon Quest XI S' Producer Hokuto Okamoto Mixes Nostalgic 2D and New Technology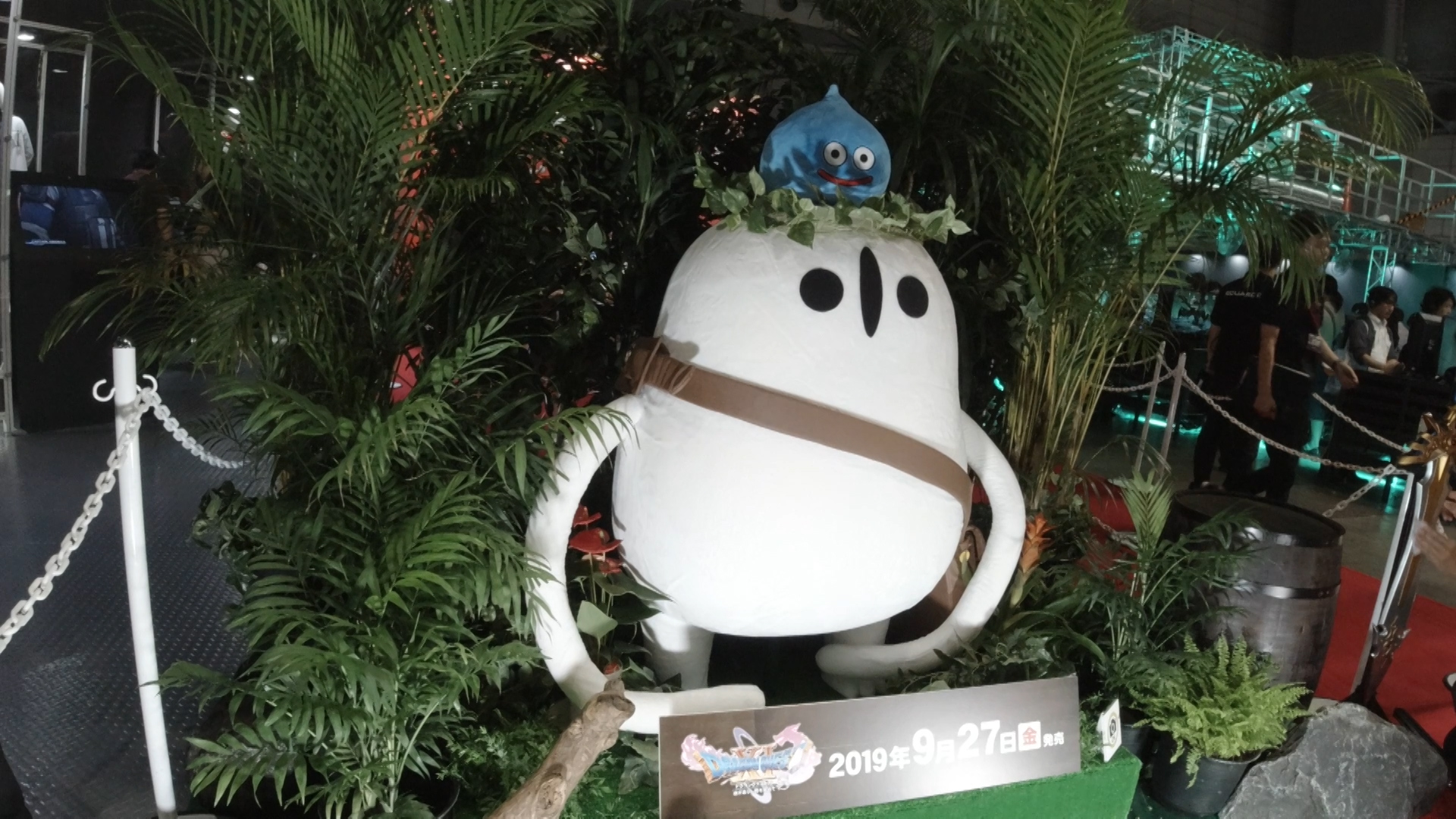 On the second day of Tokyo Game Show 2019 on Friday, September 13, the atmosphere seemed even more infectious than on the first day. Queues were longer and stands were gearing up for the days open to the public (September 14 and 15).
Amid the frenzy, JAPAN Forward got to speak to "Dragon Quest XI S" producer Hokuto Okamoto about what to expect from this new version of the game, before the game releases later in September.
Published by Square Enix, this game has an incredibly long history going back all the way to 2D dot protagonist, which was the brain child of Yuji Horii in 1985. Since then the game has become bigger and better, and now the "Dragon Quest" characteristic droplet is an unmistakable presence at TGS.
Hello, Okamoto-san!
Hi! I'm Dragon Quest XI's producer Hokuto Okamoto. We are at the Tokyo Game Show, and it's really heating up in here.
What is special about this version of 'Dragon Quest'?
"Dragon Quest XI S" is scheduled to sell on Nintendo Switch on September 27.
We are going from the nostalgic characteristic little dot, to new 3D footage. We go from orchestra music to fresh new music, so everyone can enjoy a magnificent storyline with their own preferences. Therefore, I really hope that fans will enjoy the story of "Dragon Quest XI" by making it take any shape they like!
In terms of points, I would like to underline this time, from the point of view of a foreign audience, it's particular that voice appears also in Japanese, but also the fact that in 2D mode you can play with the nostalgic iconic little dot. With one game, you can enjoy a single game in two different ways. So, in that sense, I hope fans will really enjoy playing the game.
Thank you for speaking to us, Okamoto-san!
Thank you! I'm from "Dragon Quest XI S," which is set to release on September 27. It's also set to sell on Magica. I know there are people who have never tried "Dragon Quest," please play our game and enjoy! Thank you so much!
Author: Arielle Busetto