INTERVIEW | Japan and Poland: Over 100 Years of Giving Back to Each Other
The two countries have helped each other through many difficult times, from earthquakes to saving Jews in WWII and Tsarist Russia's deportation of Polish orphans to Siberia.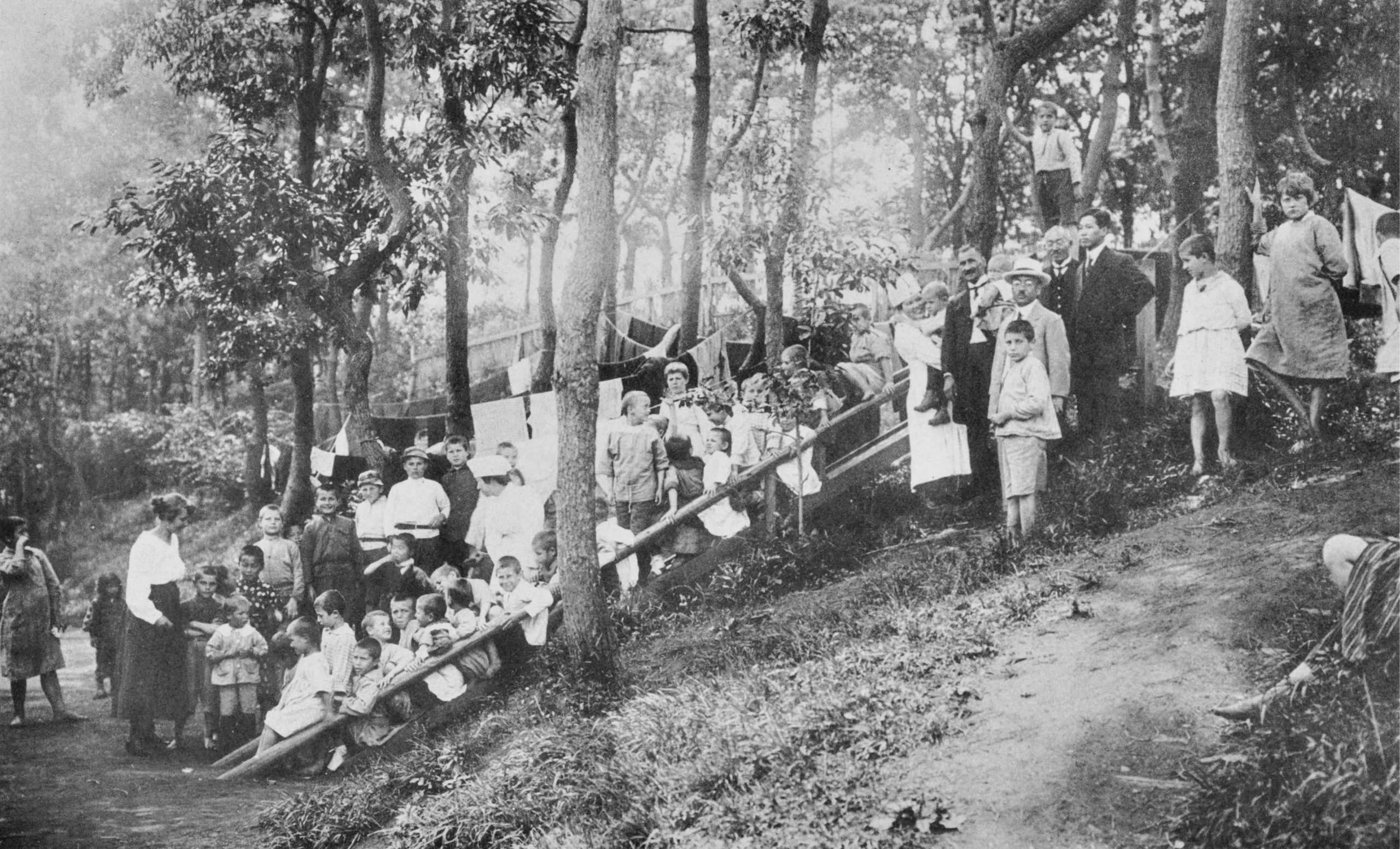 Last of Three Parts
Part 1: INTERVIEW | Envoy Hopes for Kishida Visit to Poland in Support of Ukraine
Part 2: INTERVIEW | Unless Russia Kicks Out Putin, It Will Be 'More Isolated from the World'
Poland's ambassador to Japan Paweł Milewski sat down with journalists from The Sankei Shimbun and JAPAN Forward on April 12 for a discussion of Poland, Ukraine, and the changing global landscape.
In this third part of the interview, the ambassador speaks about the history of Polish-Japanese cooperation, tracing it back over 100 years of friendship and mutual assistance in times of need.
Excerpts of the interview follow.
What are the roots of Polish-Japanese relations?
Poland and Japan officially established bilateral diplomatic relations in 1919, one hundred and three years ago. There are many beautiful events and stories which have happened since that time.
Some of those stories prove that, despite the geographical distance, Polish and Japanese people have helped each other many times.
The first example is the Polish Siberian orphans who were saved by the Japanese Red Cross Society more than 100 years ago, in the early 1920s.
They were the orphans of Polish people deported by Tsarist Russia from Poland to the Russian Far East. Those children had lost their parents, their relatives. Some were born in exile. And around 800 of them, mainly from Vladivostok, arrived in Tsuruga, but also in some other parts of Japan.
For example, the Fukudenkai Social Welfare Corporation in Tokyo extended a helping hand in saving those children. This is a very emotional kind of a historical event and it reminds me a little bit of Japanese people helping the Ukrainian children in Poland right now.

How did relations develop during World War II?
During the Second World War, there was [Japanese] Consul Chiune Sugihara [in Lithuania], a Japanese hero who issued many visas and helped European Jews, and also Polish Jews, to come to Japan.
They [the Jews] were taken care of by the first Polish Ambassador to Japan, Tadeusz Romer (from 1937-1941).
Hundreds, thousands of Polish Jews came here [to Japan]. Our diplomats based here in Tokyo were in charge of helping them go on to their next destination, in Canada, the United States, Myanmar, Southeast Asia. That was another kind of Polish-Japanese cooperation in saving others from war, like today.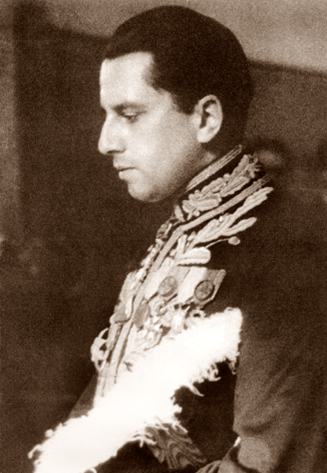 What about the postwar period?
There were a few instances [of cooperation] following disastrous earthquakes: [The Great Hanshin Earthquake] in Kobe in 1995, and also [The Great East Japan Earthquake] in Fukushima [in 2011].
After those earthquakes, Polish people were absolutely amazing as they collected money and sent it here.
But they also accepted children from the earthquake stricken areas to Poland. Some schools organized visits of Japanese children and teenagers to Poland during the holidays.
We were trying to give back to the Japanese people who saved so many Polish children more than 100 years ago.

How do you think past events have shaped current relations between Poland and Japan?
I discussed with [Japan's] Deputy Minister for Justice this wonderful story of saving Polish children by the Japanese people more than 100 years ago, and how it's made a strong foundation for our bilateral relations right now. [There is] trust and friendship, respect between each other, our countries and our histories as well.
It's the Polish and Japanese people that are helping Ukrainian refugees, and not just our governments.
We hope that our cooperation in this war will make a stronger friendship between Poland and Japan, but also [between] Ukraine and Japan. And Ukraine and Poland.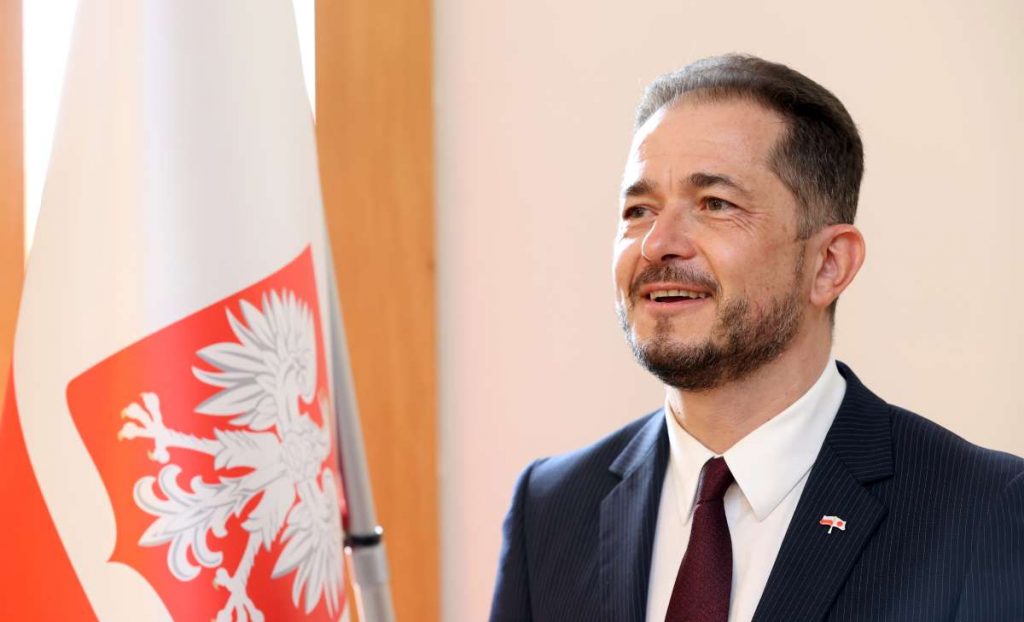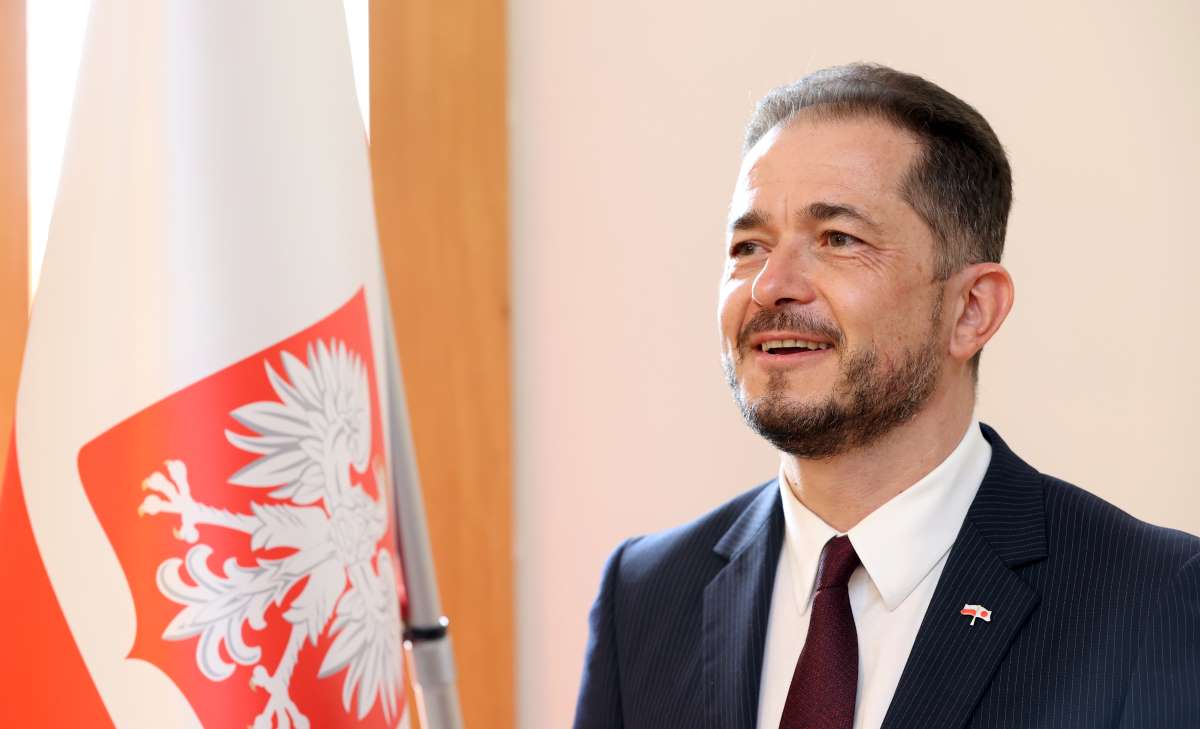 What about Poland and Japan relations going forward?
When it comes to the present and the future, there is security and globalization, and a democratic world versus an authoritarian world. I think that this is a very important time for regional powers like Poland in East Central Europe and Japan.
In East Asia, like-minded countries are sharing the same democratic values and views on the protection of the international order. It's the best time to get more cooperation and to conduct projects beneficial to world security.
Since 2015, Poland and Japan have been strategic partners. This means that we respect each other, and value each other, and also that we have plans to develop our cooperation and bring it to a higher level.

What about Poland-Japan economic relations?
The Japanese economy is a very important part of the global economy, and is very attractive to the Polish economy, to Polish investors.
But also, Poland is a very attractive [market] to Japanese investors, as [we have] the fastest growing economy in the European Union right now.
Poland hosts more than 340 Japanese companies, which is the largest number within the Central Eastern European countries. And there are corporate benefits [to operating in Poland].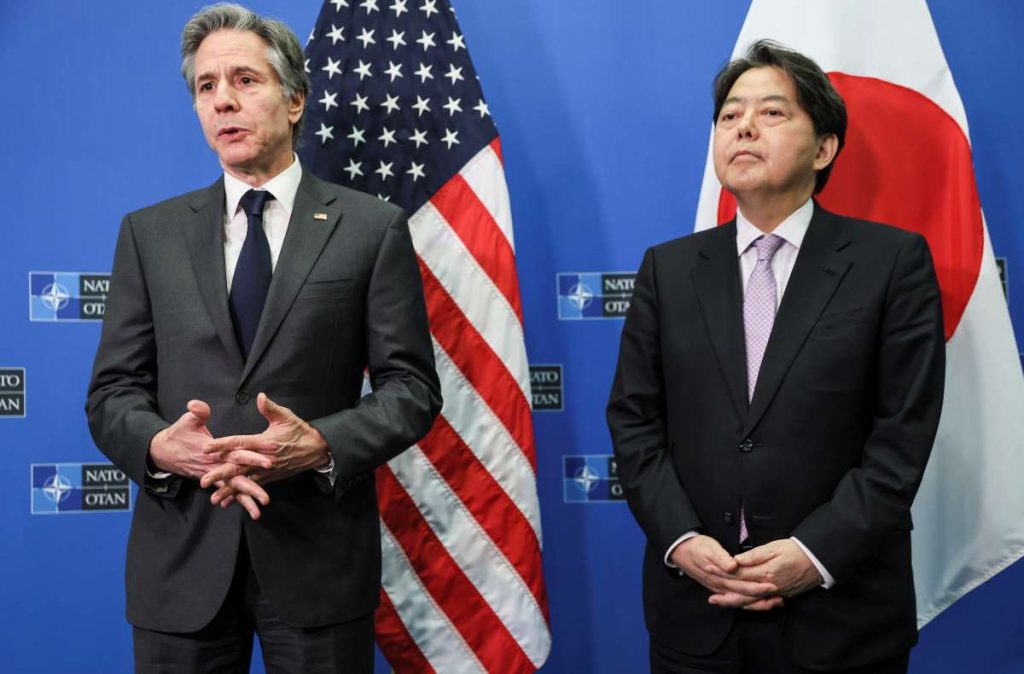 What about Poland-Japan military collaboration?
Militarily, Poland is a part of NATO and Japan is a very important partner to NATO. We have a very strong alliance with the United States of America, and we are a very strong, reliable partner in Central Eastern Europe.
Japan is a fundamental partner to the United States and an ally here in East Asia.
I think that within this triangle between Poland, Japan, and the United States, there is a strong expectation from Poland and from Japan to cooperate more on issues we have already discussed.
Two months ago, the Polish and Japanese Defense Ministers signed a memorandum of understanding on defense cooperation, which defines the areas of cooperation between our countries when it comes to military forces.
We are a member of NATO, so we are very much obliged to respect the rules within NATO. But I think that there is a strong potential for our cooperation [with Japan] in terms of the security in Europe and also in the Indo-Pacific.
When it comes to the Free and Open Indo-Pacific, Poland is very strongly engaged in the strategy of the Indo-Pacific within the European Union.
Although we do not have any military presence in this part of the world, we are very supportive of Japan as an important country to protect the security in this region ー security which is extremely sensitive and fragile because of a number of authoritarian countries which would like to undermine this order.
RELATED:
Interview by: Mizuki Okada, Arielle Busetto, Yasuo Naito