INTERVIEW | Ultimate Goal: Make UNIQLO Asia's 1st Global Clothing Company — Tadashi Yanai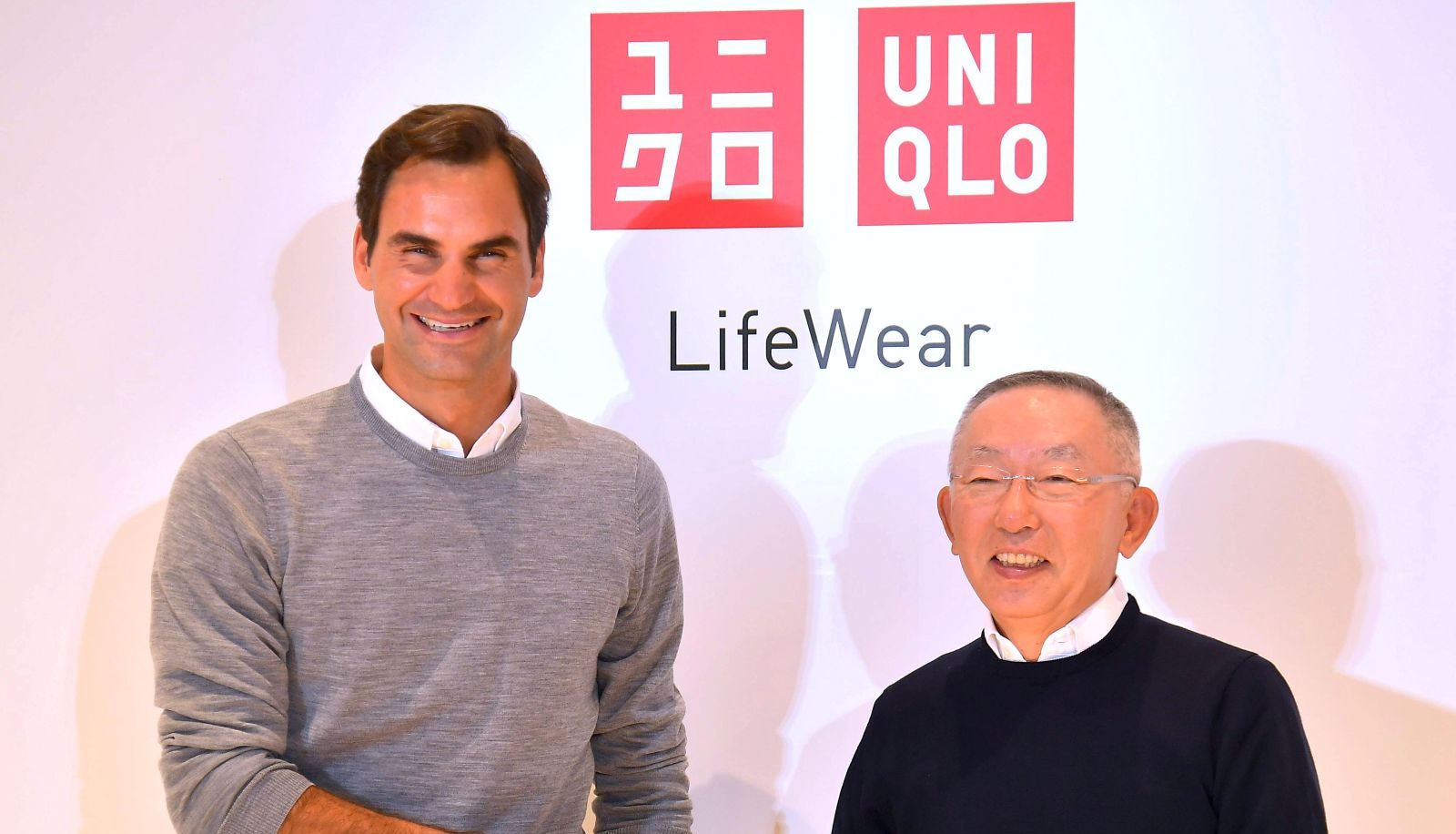 (Third of 5 Parts)
Part 1: INTERVIEW | From Hiroshima to the World: Tadashi Yanai on the Secrets of UNIQLO's Success
Part 2: INTERVIEW | UNIQLO's Tadashi Yanai on His Father, His Sons, and the Clothing Business
Uniqlo has stormed onto the world's casual wear scene, signing contracts with popular athletes, including tennis players Kei Nishikori and Roger Federer and golfer Adam Scott, in recent years.
In his interview with The Sankei Shimbun and JAPAN Forward, Fast Retailing chairman and Uniqlo founder Tadashi Yanai talks about his global vision and the growth of overseas stores and sales.
In the excerpts below, we learn more about Uniqlo's strategy, particularly in Asia, and how it is tackling cultural differences in its diverse locations.
For the first time in August 2018, your overseas annual sales revenue of ¥896.3 billion JPY exceeded domestic figures. Where and why is that happening?
This year, our store numbers in Greater China, including China, Hong Kong and Taiwan — 726 stores as of August 2018 — may surpass our store numbers in Japan (827 stores and 43 franchises). By 2022, sales revenue in Greater China is expected to be on the scale of ¥1 trillion JPY.
Of course, that's the difference between a population of 1.3 billion and 100 million. And we've got a lot more momentum going in China than we do in Japan.
Uniqlo now has over 2,000 stores in 22 countries and regions. This autumn, a store will open in the National Capital Territory of Delhi, your first in India, although you met with Prime Minister [Narendra] Modi in 2014. Is India different?
India expects us not to be retailers, but to "Make in India." The garment fabrication industry creates the most jobs.
Just as we did when we entered the Chinese market, we have to commit about a third of our employees at headquarters to going to India. China was also producing, but we might have to start from scratch in India, building our own industrial complex. We've had to do a lot of surveys and studies, and it's not simple — it's a huge project.
The opening of your new store in New Delhi in October is to be quickly followed by the opening of a second and third store in India. What is your strategy behind opening multiple stores when just entering a new market?
Over the long term, the India market has the potential to outgrow China. India is still a country of "have-nots." China was the same — people who have nothing have no choice but to buy. Japanese people have too much stuff already.
The textile industry in India has a long history. If we are to reshape it, we have to do so together with the people of India.
Over 20 years ago, we did the same in China, working with the people in a manufacturing plant there to create the production system for Uniqlo. In India, culture and religion differ by region, and we expect that clothing needs also differ. I think we will need to design and sell traditional clothing as well.
We will have to teach employees about retailing service and how to wait on customers, basically building up a retailing business from scratch.
You've often said that you want to gain a position in the world's SPA (Specialty retailer of Private label Apparel) industry on par with the global accomplishments of Japanese manufacturers like Honda and Sony. What do you mean by that?
Our ultimate goal is for Uniqlo to be the first global clothing company to come out of Asia. We aim to combine the strong production potential and purchasing power of Asia with Japan's technological capacity to become "Uniqlo from Asia," supported by our customers all over the world.
Uniqlo has stores in the United States, but you've commented that manufacturing in the U.S., "no matter how you look at it, would not be beneficial for U.S. consumers." You've also said you would withdraw from the U.S. if attempts were made to force your company to manufacture there. Why is that?
It's hard to believe, but some people think Mr. [Donald] Trump might be elected for a second term. What started out as "America First" has turned into a U.S.-China power struggle. It could have major impacts on Uniqlo's business from here on.
Although Uniqlo is doing well, consumption in China is declining overall.
The U.S. and China both need to proceed with caution. The same can be said for North Korea, the Republic of Korea, and, of course, Japan. We need to avoid making inflammatory remarks and take our competitors' positions into account. This "me first" attitude is not good.
Is it your view that protectionism is gaining ground around the world?
From America to India, business will not be good without mutual dependence and mutual prosperity. This includes Europe, too. There is no way that Brexit is even possible. It's like a huge practical joke.
Uniqlo collaborated with Kaws, an American artist also popular in China, on T-shirts. When they went on sale in China this past June, stories flooded social media of customers fighting over shirts, snatching them off mannequins, and single customers buying dozens of shirts with the intent to resell. What happened?
It's hard for China to keep its superpower status when people act like that. Chinese civilization is great, but they need more cultural education and more respect for good manners.
Last August, when we opened a store in Stockholm, Sweden, the first in Northern Europe, around 1,000 people lined up before opening time. I was impressed by their positive demeanor, as they chatted among themselves and politely enjoyed their shopping.
(In Part 4: Mr. Yanai shares his vision for the digital retailing future.)
Interview by Hideki Yoshimura, The Sankei Shimbun