INTERVIEW | UNIQLO's Tadashi Yanai on His Father, His Sons, and the Clothing Business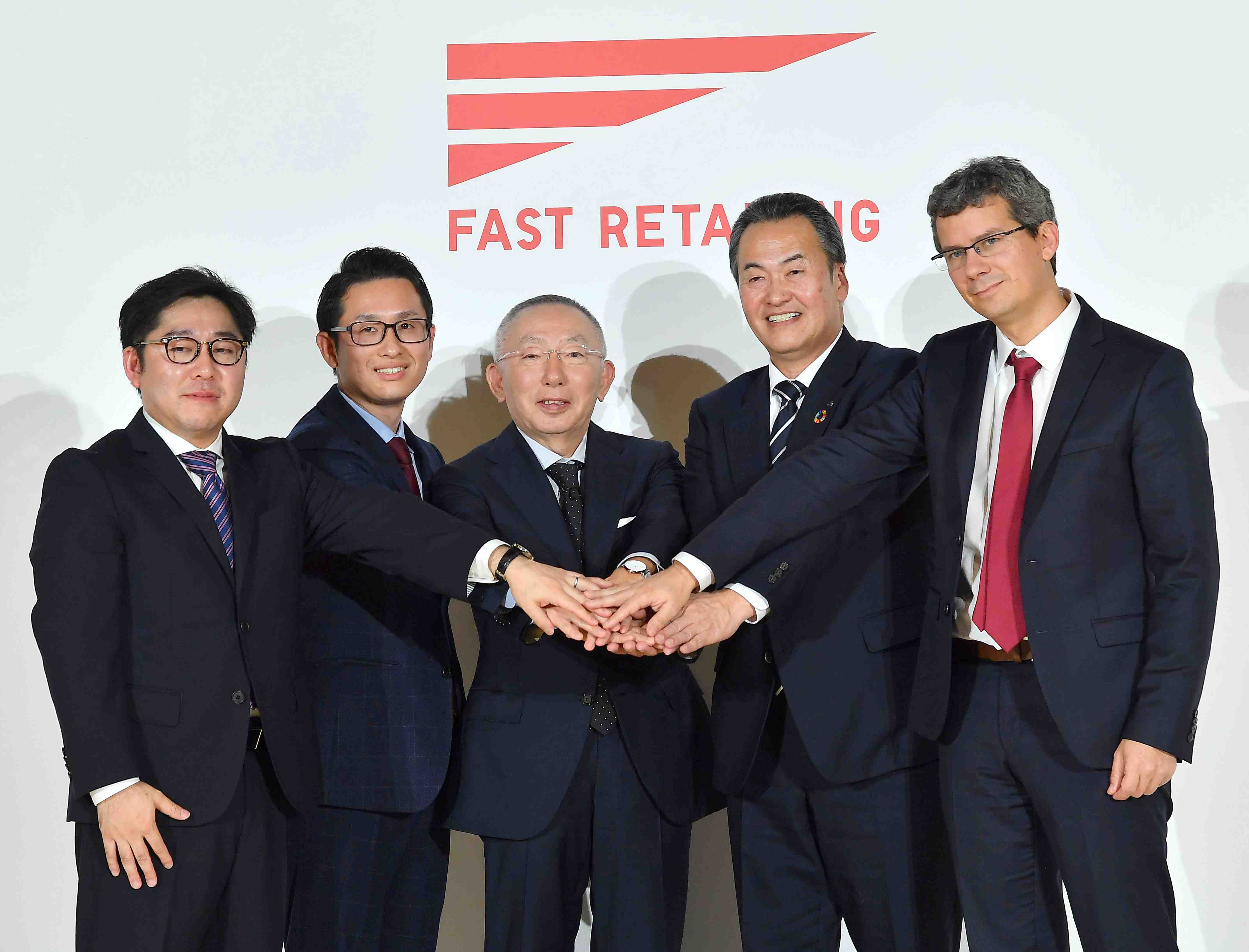 (Second of 5 Parts)
Part 1: INTERVIEW | From Hiroshima to the World: Tadashi Yanai on the Secrets of UNIQLO's Success
Tadashi Yanai is the richest man in Japan, according to Forbes. In this five-part interview with The Sankei Shimbun and JAPAN Forward, he talks about his famous brands and the important markers that helped him to build his everyman's fashion empire.
In the excerpts below, Yanai discusses fathers and sons — his own father, his own sons, and the past and future of the Fast Retailing empire.
Your father started his own business 70 years ago, opening a men's clothing store in 1949, the year you were born. You wrote about your childhood in your book, One Win Nine Losses (Shinchosha Publishing, 2003), but can you tell us more?
My father was an old-fashioned merchant, and he didn't think of himself as an entrepreneur or a manager. But it was my father who taught me what doing business was all about — that it was a practice.
His shop sold mainly suits and catered to employees of banks and securities companies who wanted to wear high-quality suits. Many of my relatives were in the clothing business and had shops selling western-style clothing and men's formal wear in Kyushu and Yamaguchi. After grade school, my father apprenticed at his uncle's shop, and then started his own business in Ube, Yamaguchi prefecture.
You've said before that your father provided you with an example of what not to do. What did you mean?
My father was a difficult man with a coarse disposition. So I tried my best to stay away from him. I was scared of him. He worked hard, but he also did a lot of networking after hours and was rarely home until very late.
Perhaps that's where my habit of going to bed early came from. I was the only boy child, sandwiched between an older sister and two younger sisters, and he wanted me to grow up to be strong. But I wasn't very smart, and he often raised his hand against me. The only time I can remember being praised was when I passed the entrance exams for high school and university.
What was your childhood like?
We lived in a shopping district, and that's where I played. The first floor was the store, and we lived upstairs. There was a toy store and bookstore nearby. Every morning we ate breakfast with the live-in shop staff. I was scolded if I didn't eat quickly.
After high school you were accepted into Waseda University's highly competitive School of Political Science and Economics. What was it like?
Student movements were very intense at the time and I almost never went to school. There were many strikes, and the entire university was closed down for nearly a year and a half. I wasn't inclined to get involved in these often-violent student movements, so I spent four years hanging out at movie theaters and pachinko and mahjong parlors.
After graduation in May 1971, you took a job recommended by your father at Jusco (a general merchandise store, present day Aeon) and were assigned to the men's clothing department. How did that go?
I ended up quitting after nine months — I just never felt like I wanted to work there. It was really quite selfish of me.
Was that a factor in your father deciding to entrust his business to you when you were 25?
Things were different back then.
Before we offered our stock to the public, I often said I wanted my sons to take over for me someday. But if you think about the nature of a stock offering, it's like saying, "I am selling my company on the market."
What I expect of my sons and what the market expects are not the same. After we had our big break, I had to say to them, "I know I told you one of you could be the next president, but now I want you to be directors or vice directors."
Actually, these jobs are harder than being president and you learn a lot more, leading to more success for the company.
At your annual shareholders' meeting in November 2019, you appointed your eldest son, Kazumi, and your younger son, Koji, to be directors. But at an earlier press conference, you clarified your intentions saying, "This does not mean they will manage the company." What do you envision as their roles in the future?
I don't think inheritance is going to work for our company. The practice of inheriting companies is quite common in Asia, but we are building our company globally and do business outside of Asia as well. I think my two sons are very talented compared to other company executives. If they excel at their jobs, either one could be the next president, but I'm not sure they will.
How many years in the future do you envision stepping down?
It's going to take at least a year or two to get things set up. I'm not sure I'll be passing on the baton anytime soon.
(In Part 3: Mr. Yanai discusses Fast Retailing's multi-cultural strategy in Asia.)
Interview by
Hideki Yoshimura, The Sankei Shimbun