Japan-China Currency Swap Deal Undermines Trust Between Japanese, U.S. Leaders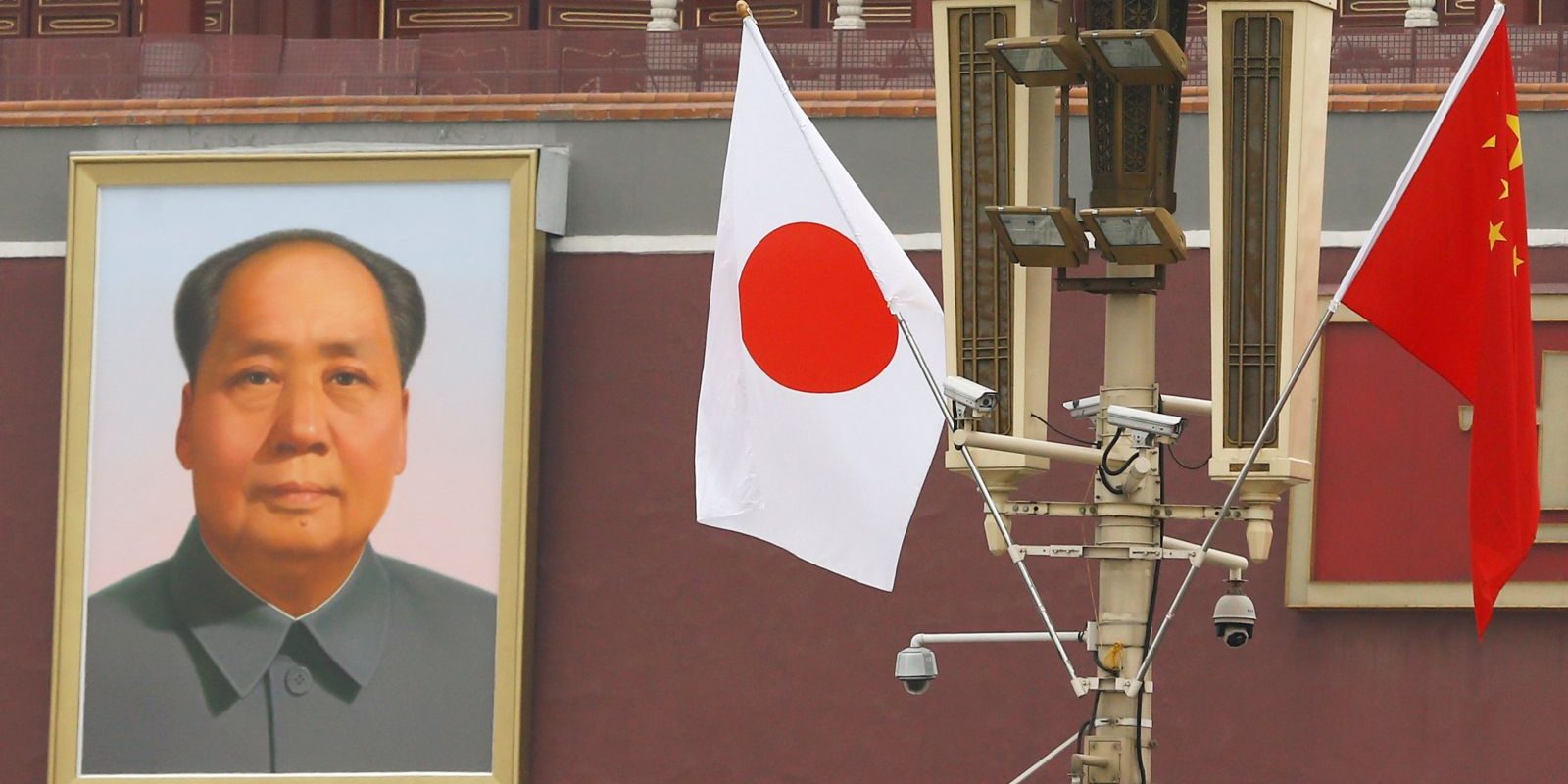 Shinzo Abe, the first Japanese prime minister to make a state visit to China in seven years, signed a massive currency swap deal with China on October 26.
The Japan-China agreement was reached as the United States-China trade war takes its toll on stock markets, which have suffered a chain reaction of declines. The deal was made even though it is Japan-U.S. ties that should be given priority.
It appears likely the deal could indirectly support Chinese President Xi Jinping, who is in trouble at home. For Xi, the new bilateral currency swap is like long-awaited rain in the midst of a perilous drought.
Why It's So Valuable to China
As a deal worth approximately a JPY3 trillion (nearly USD27 million), it is 10 times as valuable as the previous pact that expired in 2013, when relations between the two nations turned frosty over territorial disputes concerning the Senkaku Islands in Okinawa prefecture.
China boasts the world's largest foreign-currency reserves at USD3.1 trillion (approximately JPY348 trillion). However, it is effectively in a negative balance when external debts are considered, making China's economic power as good as a Paper Tiger.
At the same time, the trade sanctions imposed by the United States have been a nail in the coffin of the increasingly unstable Chinese economy.
A swap deal made between the central banks of two countries is basically a means to ensure capitalization in each other's currencies during a currency crisis when financial markets becomes vulnerable, such as in a trade war.
The Bank of Japan and Japan's Ministry of Finance have explained that this agreement will benefit Japanese banks and companies venturing into China by assuring access to Chinese yuan during an emergency.
Instead, the deal should be recognized as a manipulation tactic to present a "friendly Japan-China relationship" that has the additional consequence of helping Beijing solve its currency problems.
Japan Eases Pressure As U.S. Sanctions China
As in the Asian currency crisis in the late 1990s, there is a shortage of foreign currency in China — not a shortage of domestic currency used by local authorities, Chinese companies and institutions. However, the Chinese financial system relies on the inflow of U.S. dollars to prop up the renminbi (yuan).
China currently has a surplus balance of payments of less than USD100 billion annually, but it has a large trade surplus with the U.S. President Donald Trump's goal is to slash China's U.S. trade surplus by USD200 billion per year and throw its balance of payments into the red.
The financial cooperation Japan has offered will dampen the effect of U.S. trade sanctions and help insulate China from this direct hit on its financial system by supplying China with Japanese yen that can be easily traded for dollars. (RELATED ARTICLE: 115th U.S. Congress Aligns with Trump in Targeting China)
China's Theft of Technology and Debt-trap Diplomacy
The Trump administration has been unrelenting in its determination to protect intellectual property of U.S. high-tech and information technology industries, employing financial sanctions on China and its People's Liberation Army.
It has called China's Belt and Road Initiative "debt-trap diplomacy," describing it as Beijing's attempt at expansion of its military bases beyond its borders, and encouraging other countries in Asia to reject it as well.
In contrast, Japanese private and public entrepreneurs are venturing into cooperation with China in the field of high-tech. Keidanren (the Japan Federation of Economic Organizations) says it will launch joint Japan-China projects in both the financial and infrastructure sectors for countries along the Belt and Road region. Asian countries such as Thailand that have been strengthening their vigilance against China will be inclined toward teaming up with the project if they see Japan is investing its money and technology.
Is the Keidanren, an organization that once held high a sense of national identity, now so blinded by uncertain business interests that it will end up fully cooperating with Mr. Xi's ambitions?
Is It in Japan's True Interest?
Long ago the expectation ended that the "Japan-China Friendship era," which contributed to the expansion of the Chinese market, would produce a positive advantage for Japan's economy and companies. China's money power today is associated instead with the threat of its military toward Japan and Asia, as well as the United States. (RELATED ARTICLE: China Will Be Largest Military Spender in Asia-Pacific in 10 Years: Should We Worry?)
The Trump administration rightfully abandoned the previous administration's conciliatory approach to China in order to contain China's expansionism. The tactic should also benefit the economic and national security interests of Japan and other countries in Asia.
However, the currency swap deal and other chain of agreements between Japan and China are not only retrograding the U.S. efforts, but they could also very well interfere with the trust relationship between Japanese and American leaders.
(Click here to read the original article in Japanese.)
Author: Hideo Tamura