Japan-Korea Relations Should Overcome History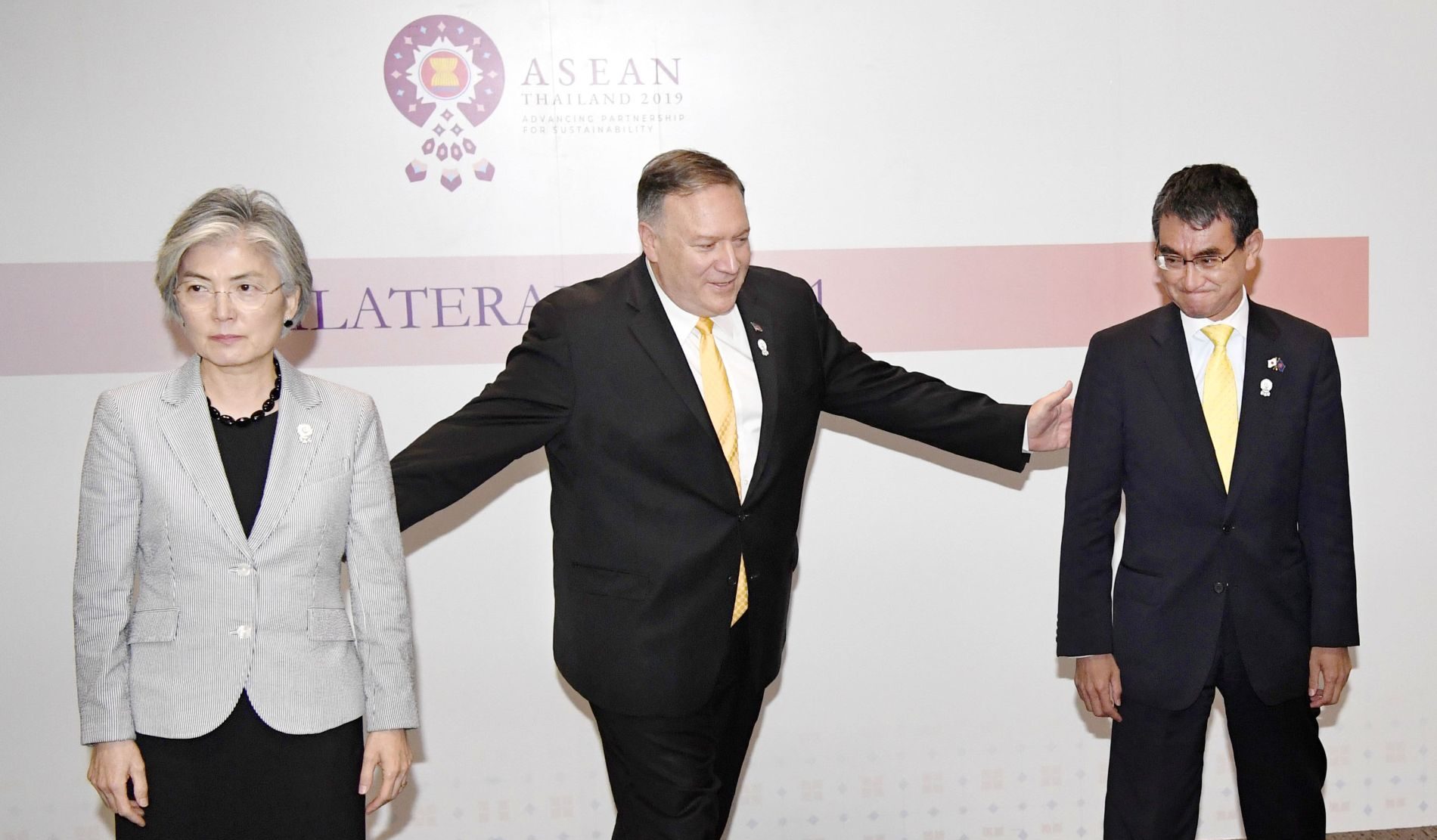 I first began thinking about writing this commentary six months ago. In the interim, however, Japan-South Korean relations have plummeted to their lowest levels since the first half of the 1950s, when the Republic of Korea seized the Takeshima Islands. Daily, the bottom continues to fall out.
During these months, relations between the two countries have deteriorated even further due to the handling by the South Korean government of the October 2018 Supreme Court's decision to uphold a lower court's decision on wartime "forced labor." The October 2018 tension was followed by a Republic of Korea warship locking its radar on a Japanese patrol plane in December and the unsuccessful conclusion of discussions over that potentially dangerous incident.
The situation was further worsened due to South Korean appeals to the World Trade Organization to support its restrictions on seafood and agricultural imports from the Tohoku region as a result of the Fukushima nuclear reactor accident, and Japan's decision to restrict high-tech exports to South Korea.
The latter country has started a tourism boycott of Japan as well, and there are references to ending cooperation in intelligence and other military matters. Further, the ROK government announced removing Japan from its most favored export partners list.
Is This An Alliance?
All of these actions place the United States, the ally of both of those countries, in a highly difficult situation in Northeast Asia. Things are so bad that U.S. President Donald J. Trump lamented: "South Korea and Japan are fighting all the time. They've got to get along because it puts us in a bad position…. They're supposed to be allies."
When the president of the United States has to make comments like these, it is time for Japan and the Republic of Korea to do something different.
Ending the Perpetuation of Hatred
For Japan and the Republic of Korea to continue to fight over World War II, from which much of the sentiment behind the above frictions arise, undermines regional security. But even worse, this continuous fighting over history perpetuates unforgiveness and lingering hatred, and shackles future generations of Koreans and Japanese with a history they can't change and keeps them from achieving a bright and prosperous future they deserve.
This is not to say we forget history and learn nothing from it. We must never forget and never repeat the horrific acts of others who made devastating decisions that inflicted pain and suffering upon millions of people. War is the most horrific of all human events — it dehumanizes all participants. None of the countries or its peoples are completely innocent — this includes the United States, Japan, and, yes, Korea.
I recently wrote "Why Not a Joint Ceremony at Sea to Remember the Battle of Okinawa?" for JAPAN Forward, noting how the United States and Japan have both sought to overcome history, commemorating events together that the bitter enemies 74 years ago would have found impossible to believe.
Most symbolic, in 2016, U.S. President Barack Obama visited Hiroshima and embraced former victims of the atomic bomb, and Japanese Prime Minister Shinzo Abe paid an official visit to Pearl Harbor.
To me, however, the quiet side-trip at that time of Prime Minister Abe and his delegation to the Defense POW/MIA Accounting Agency (DPAA), the agency responsible for locating and identifying missing U.S. personnel from past conflicts, nearby was the most significant part of his trip. It suggested an emphasis of Prime Minister Abe and his team to truly address the recovery of Japanese remains.
Cooperation and Recovery
With its motivated staff, DPAA has been increasingly helping allies and former enemies identify and locate their own missing, providing educational, technical, and financial support for them.
This cooperation is especially important in the Indo-Pacific region, where 75% of the 82,000 American service members missing from previous conflicts are. For example, the United States has used DPAA and its predecessor organizations to successfully collaborate with former adversaries, such as Vietnam and the Democratic People's Republic of Korea (i.e., North Korea), to recover American remains, but also build confidence with those nations.
This was likely the reason the POW/MIA mission was included in the agreement signed between President Trump and Chairman Kim Jong-un during their Singapore summit in June 2018.
Of note, the United States and the Republic of Korea have been recovering Korean War remains in South Korea through bilateral efforts for many years. Their cooperation and experience have certainly informed multilateral personnel accounting efforts.
Long overdue cooperation between the United States and Japan has begun in recent years, too. This is especially important because Japan, which has an estimated 1.12 million still missing, has failed to proactively use DNA testing and other scientific methodology in identifying remains (emphasizing volume over quality), or invest properly in such projects and expert personnel, which has been the subject of critical news reports recently here in Japan.
Another reason this cooperation is important is that the warriors of both countries died in heated battle together at the same site. So, not only have the United States and Japan been moving beyond history, but they are also working together on identifying remains of each other's precious lost personnel.
The Broader Importance of Working Together
Historians and forensic specialists are aware that, in addition to the remains of American and other U.S. allies, there also are the remains of Korean (which includes both North and South) and Formosan conscripts and laborers that are collocated and commingled with the Japanese war dead still missing on battlefields throughout the Pacific.
For this reason, it is essential that Japan and at the minimum, the Republic of Korea, work together to improve the recovery and identification process in a way that no single country can do by itself. This bilateral cooperation can lead to trilateral and quadrilateral cooperation too, which is also necessary in this and other matters.
Last year at this time, DPAA Director Kelly McKeague stated at Chidorigafuchi, the national memorial for the unidentified remains of Japanese soldiers and sailors, "There is no greater way for former enemies to show their friendship than to help each other in recovering their fallen soldiers, identifying them, and returning them to their families and nations."
If this is true, then it is even more true when soldiers, such as Japanese, Korean, and Formosan, fought on the same side and in the same places.
A Way to Begin the Healing
Most readers probably know, or at least sense, that things between Japan and the Republic of Korea will unfortunately get worse before they get better. Cooperation in gathering and identifying remains of their fallen loved ones may be a way to begin the healing process (as well as to promote further cooperation between Japan and Taiwan).
At the minimum, it needs to happen once the healing begins. Hopefully, this process will start soon, as we are coming up on the 75th anniversary of the end of World War II. Finding and identifying the remains of all who died, regardless of country of origin, will help bring closure to many families on both sides of the conflict who have never fully been at peace.
Rather than fighting over history, Korea and Japan should be overcoming history. If the United States and Japan can do it, Korea and Japan should be able to do it as well.
Author: Robert D. Eldridge
Robert D. Eldridge served as the political advisor for the United States Marine Corps in Japan from 2009 to 2015 and is the author of numerous books about Okinawa and Iwo Jima.