Kawanabe Kyosai: Rebellious Portrayer of the Wonderful and the Weird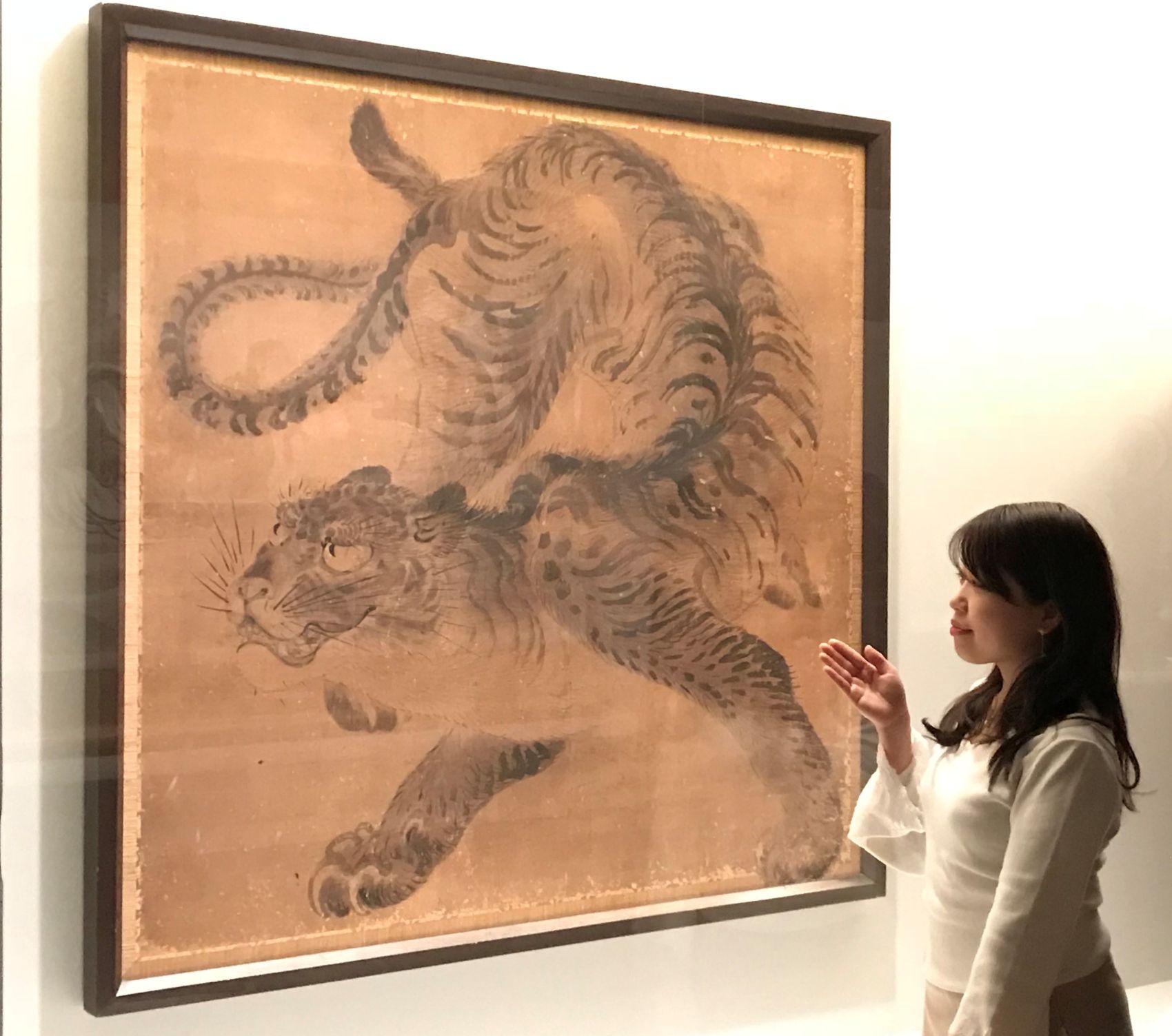 The Suntory Museum of Art in Tokyo is currently staging an exhibition of works by the artist Kawanabe Kyosai (1831-1889). This idiosyncratic artist was active during an era of dramatic development at the end of the Edo Period (1603-1868) and the first part of the Meiji Period (1868-1912).
His paintings clearly reflect the impact of the tumultuous times in which Kyosai lived, as Japan quickly transitioned itself from a feudal society to a modern nation-state.
Kawanabe won renown for his giga (comic) pictures, satiric illustrations and yokai (ghosts and goblins) paintings, and many fascinating examples of these various genres are on display. However, the viewer can readily see in his painting Winter Crow on a Withered Branch (Koboku kanazu) his roots as an artist trained in the traditional Kano School style. This painting became the talk of Japan at the time it won the grand prize for the painting category at an exposition in Japan in 1881 and the owner of the Eitaro confectionery store offered to buy it for an outlandishly lofty price.
This masterpiece merits patient, detailed contemplation. From it, you can understand a lot about Kyosai's enormous talent, and also understand a lot about the Japanese spirit.
Furthermore, photographs can by no means do justice to the attention to detail and coloring in Kyosai's paintings, or the humanlike expressions he gives to animals in his giga. Since they offer a window into one aspect of uniquely Japanese culture, I encourage lingering attention to each and every painting, so that you can discover this for yourself.
There are also several of Kyosai's yokai paintings in the show. What makes these apparitions different from ghosts and phantoms in other countries is that in one sense they are very "human ghouls." Looking at them is a delightful way to understand a fixation on earthly profit and the employment of curses to wreak vengeance on someone who has wronged you that even today are identifiable in the religious outlook and sense of values of the Japanese people.
I asked Fumi Ikeda, curator of the exhibition, what artists are worth studying if Kyosai has piqued your interest. Among the artists she recommended were Katsushika Hokusai, Kano Tanyu, and Utagawa Kuniyoshi. If I have the opportunity, I would also like to view works by these artists to enjoy learning about Japan from a different angle.
The "Kawanabe Kyosai: Nothing Escaped His Brush" exhibition continues at the Suntory Museum until March 31.
Author: Yukihiro Watanabe