Message from Beijing: Powerful Communist-led Army Strengthening Its Power in Asia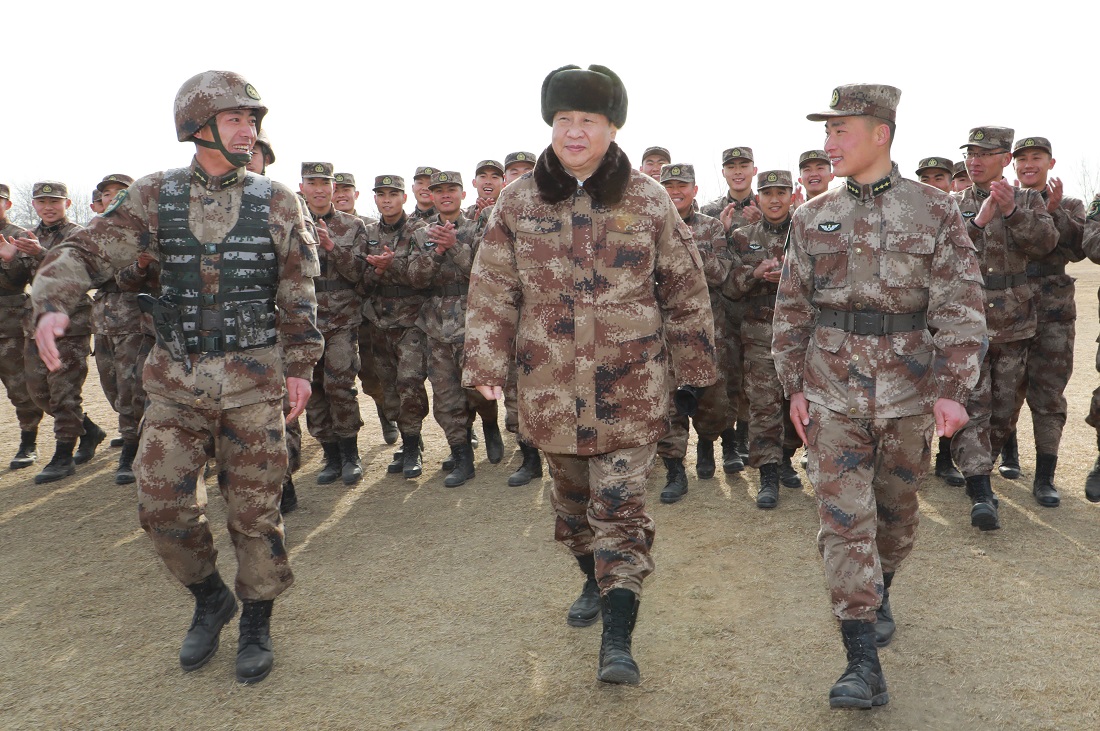 China's leaders sent two clear messages from this month's National People's Congress in Beijing.
The first was that President Xi Jinping is centralizing power based on an uncompromising Communist ideology by which the party leads everything. The other is that Mr. Xi wants to build up China's military, maintaining its position as the strongest fighting force in Asia. Both developments have major implications for Japan and its allies.
Diplomatic Thaw
The Peace and Friendship Treaty between Japan and China, which celebrates its 40th anniversary this year, prohibits threats of military action. Yet Japan's defense minister, Itsunori Onodera, seems to detect many implicit threats. He spoke recently of the need to "confront the harsh reality of the security environment surrounding Japan."
Minister Onodera intends to revise Japan's National Defense Program Guidelines (NDPGs) by the end of this year. At the same time, Japan is hoping for a thawing of diplomatic relations with China. Prime Minister Shinzo Abe has invited Premier Li Keqiang to a summit with the South Korean president Moon Jae-In in Tokyo this summer. There are also provisional plans for Mr. Abe to visit China in the autumn, with a possible invitation to President Xi to visit Japan in 2019.
Xi's Power Base
Mr Xi's term in power has been extended indefinitely by the National People's Congress. He is not only the general secretary of the Communist Party, but he is also the chairman of the Central Military Commission. President Xi frequently wears a military uniform and has vowed to build a "world-class" fighting force by 2050.
Spend, Spend, Spend
At the start of the 2018 People's Congress, Premier Li Keqiang said that China would raise its defense budget by 8.1% this year. The announcement was framed in familiar rhetoric: "The absolute leadership of the military by the ruling Communist Party must be observed," said the Premier.
Chinese diplomats maintain that a defense spending level of around one and half percent of national GDP is normal. They also say that the increase in the defense budget this year more or less matches recent economic growth. However, many experts in Japan insist that China understates its real defense spending by many billions of dollars. By comparison to China's official expenditure level of $170 billion, Japan spends around $50 billion annually on defense.
Expansion and Alliance
Because Japan cannot compete head-on with China militarily, it is seeking accommodation with its neighbor through diplomacy—hence the proposed program of summits and official visits. On the other hand, Japan is also strengthening its Self-Defense Forces and seeking closer alliances with friendly countries. For example, the Japan Maritime Self-Defense Force (JMSDF) recently commissioned its ninth Soryu-class diesel-electric attack submarine at a ceremony in Kobe.
Japan also advocates a quadrilateral security initiative—known as the quad group, a loose alliance with the United States, Australia, and India—to counterbalance the rising influence of China.
Dr. John Hemmings, director of the Asia Studies Centre at the Henry Jackson Society in London, says: "The quad is a response to China's military coercion and its attempts to dominate international sea lanes and major trade routes. Other countries that also depend on them react by banding together for security against Chinese assertiveness. It's about deterring and shaping Chinese choices."
China's Foreign Minister Wang Yi is dismissive. He has claimed that the concept of the quad is unsustainable like "sea foam" and will "dissipate" soon because America's commitment to the project is unenthusiastic.
The former Australian prime minister, Kevin Rudd, supports the quad initiative. In a recent speech to cadets at the West Point military academy in the United States, he warned: "China sees its maritime periphery as deeply hostile. It sees its traditional territorial claims in the East and South China Seas as under threat and now routinely refers to these as China's 'core national interests'—placing them in a similar category to Taiwan."
Later in the speech, Mr. Rudd said: "China also sees the region as strategically allied against it—with a ring of US allies, from South Korea to Japan to Taiwan, and to the Philippines and on to Australia. Beyond this ring of US allies, the Chinese are fundamentally fixated on the formidable array of US military assets deployed by the US Pacific Command across the entire region."
Territorial Tension
Steps towards diplomatic harmony between Japan and China are undermined by China's continued territorial claims towards the Japanese Senkaku islands, which China calls the Diaoyu islands. The Chinese navy is active in the region, and as part of the increased defense expenditure announced in Beijing, it plans to build more aircraft carriers, including a nuclear-powered super-ship.
The modernization of the Chinese military comes as personnel numbers in the People's Liberation Army are being reduced by about 300,000 to around two million. However, even after the cuts, the PLA will still have more personnel on active service duty than both the United States and Russia combined.
China's business dealings with Russia also play a role, because China buys most of its sophisticated defense equipment from Russia. According to Bob Savic, senior research fellow at the Washington-based Global Policy Institute, "Russia regards China as its long-term privileged and reliable partner in Asia, so it sells it all the latest weapons."
He went on to add: "For example, Russia is selling air-defense systems to China, including the long range surface-to-air missile system known as the S-400 Triumf. Russia also supplies China with super-maneuverable fighter jets. These contracts are lucrative for Russia and benefit China's military modernization program with advanced technology."
Japan and the US
Japan, by contrast, buys nearly all its military equipment from the United States, which presses its allies to do business with it in return for its protection. There are around 50,000 American military personnel in Japan, and Prime Minister Abe strongly supports the Japan-US alliance. When President Trump visited Japan last year, he and Mr. Abe spoke positively of their partnership and they wore white hats with the message: "Donald & Shinzo Make Alliance Even Greater."
Nevertheless, Mr. Trump's unpredictability and China's decision to increase spending on its strong, centrally-controlled military are both important aspects for Japan to consider. They will no doubt be scrutinized by Minister Onodera as he reviews the National Defense Program Guidelines (NDPGs) this year.
Furthermore, the real intentions of China should also be carefully examined by Mr. Abe as he decides whether to call a referendum on Japan's Constitution, which, if changed, would turn its Self-Defense Forces into a modern army, closely allied to the United States.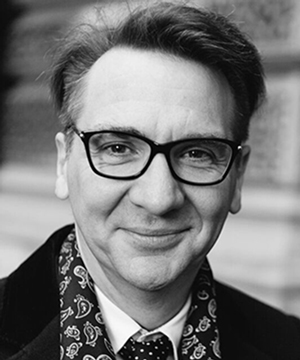 Duncan Bartlett is the editor of Asian Affairs magazine and a former BBC World Service presenter. He manages the news portal Japan Story and is a regular contributor to JAPAN Forward.