New Nursery School Program is 'Study Abroad' for Families: Connecting People
We see our job as "creating fans of Mino City," says Hirotaka Takiue of NIPPONIA, a partner in the nursery school program and other revitalization projects.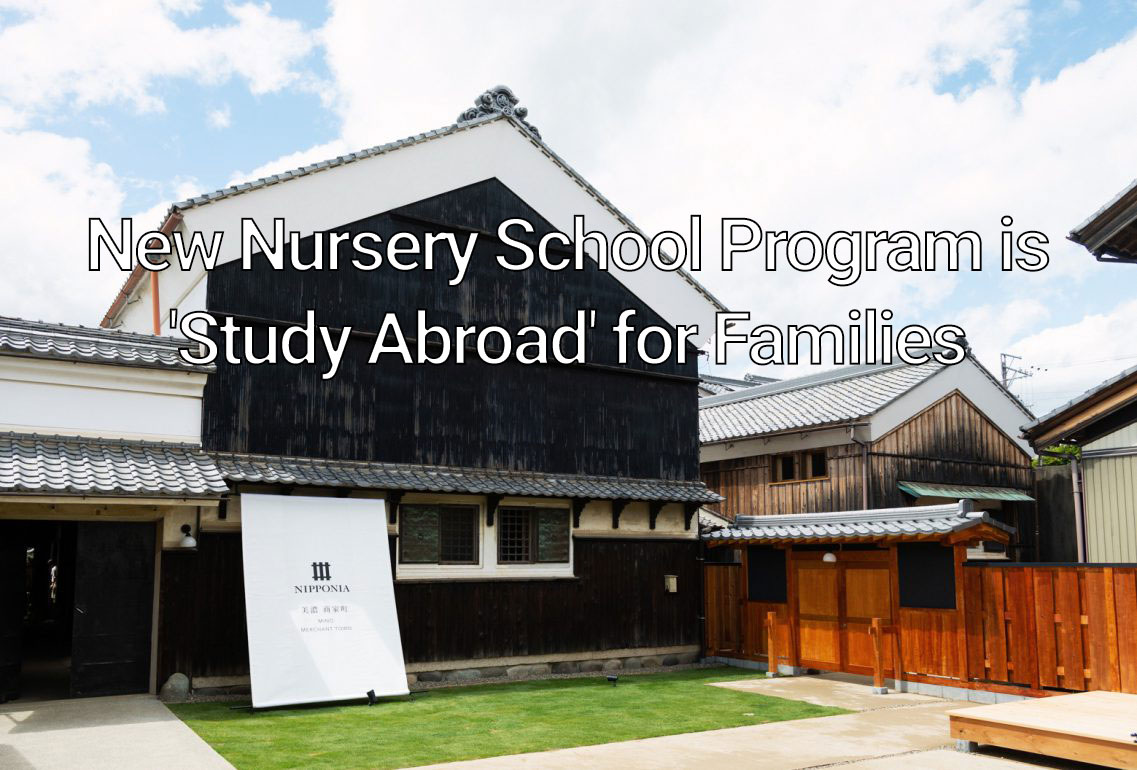 Japan's Nursery School Study 'Study Abroad' Program, although still in its infant stages, has gained immense popularity among young families. Some reports suggest waiting lists of up to 2,000 for certain locations. My family and I were among the fortunate ones who made it through the application process and got to participate in this unique experience.
For the third part of our series, we had the opportunity to speak with Mr Hirotaka Takiue. He is the hotel manager of NIPPONIA. Through him, we gained insights into the collaboration between the Nursery School 'Study Abroad' Program and the hospitality business in Mino City.
Read the earlier parts:
New Nursery School Program is 'Study Abroad' for Families: Applying and First Steps
New Nursery School Program is 'Study Abroad' for Families: Mino City's Rich Traditions
Connecting the Town and People
My meeting with Mr Takiue took place in the main NIPPONIA building, which has been refurbished to incorporate modern aesthetics while preserving its historic essence. The reception area serves as a cafe and gallery. It showcases photographs and artifacts that narrate the tale of Mino's cultural traditions. Adjacent to the reception area, guests can enjoy the Washinary, a washi paper studio designed to be experienced like a winery. And further down were other guest accommodations.
Mr Takiue shared a motive for NIPPONIA to be involved in the program as an accommodation partner.
"As an urban development company, it would be great if we could become a catalyst for revitalizing Mino washi and this town. So we started a lodging business. First of all, we need to create a place where guests can stay for a long time and be with everyone, because it would be difficult to revitalize the town without a base to gather people."
Revitalizing the town through culture and history was an enchanting experience. Our residence was adorned with numerous subtle washi fixtures. And it had convenient access to the town center, making our nursery school study abroad program much more enjoyable.
Promoting a Town's Culture and History
According to Mr Takiue, while the program is still in its developmental phase, he remains in close contact with the locals to expand the business. He has hopes of creating a brighter future for Mino through the promotion of its culture and history.
"We implemented the nursery school study program for the first time this year. It is currently in the trial phase, and about 10 families have participated so far."
"At first, people were concerned about whether it was okay to create something unusual. However, after operating for a while, we received requests like "Can you take a look at my property?" Those are people who want to do something about their vacant properties. We have received several requests. And we're trying to create something good while consulting with them on what is needed in the future."
Although there's an opportunity for NIPPONIA to scale their business offerings, Mr Takiue's sentiment is focused more on the future of the town and its people.
"I don't think the increase in vacant [machiya] properties is a good thing in itself. So, if there is a desire to do something about it, we will work together to come up with solutions."
In addition to the Washinary, machiya accommodation, and cafe, NIPPONIA also operates a coworking office space. It, too, is housed in a beautifully restored merchant house. With all these establishments secured, Mr Takiue is confident in NIPPONIA's goals.
"We want people to return to the city of Mino. Whether it is as a leisure seeker or as a resident, we want anyone who is interested in moving to Mino to do so in any form. We want them to become fans of Mino. We see our job as "creating fans of Mino City."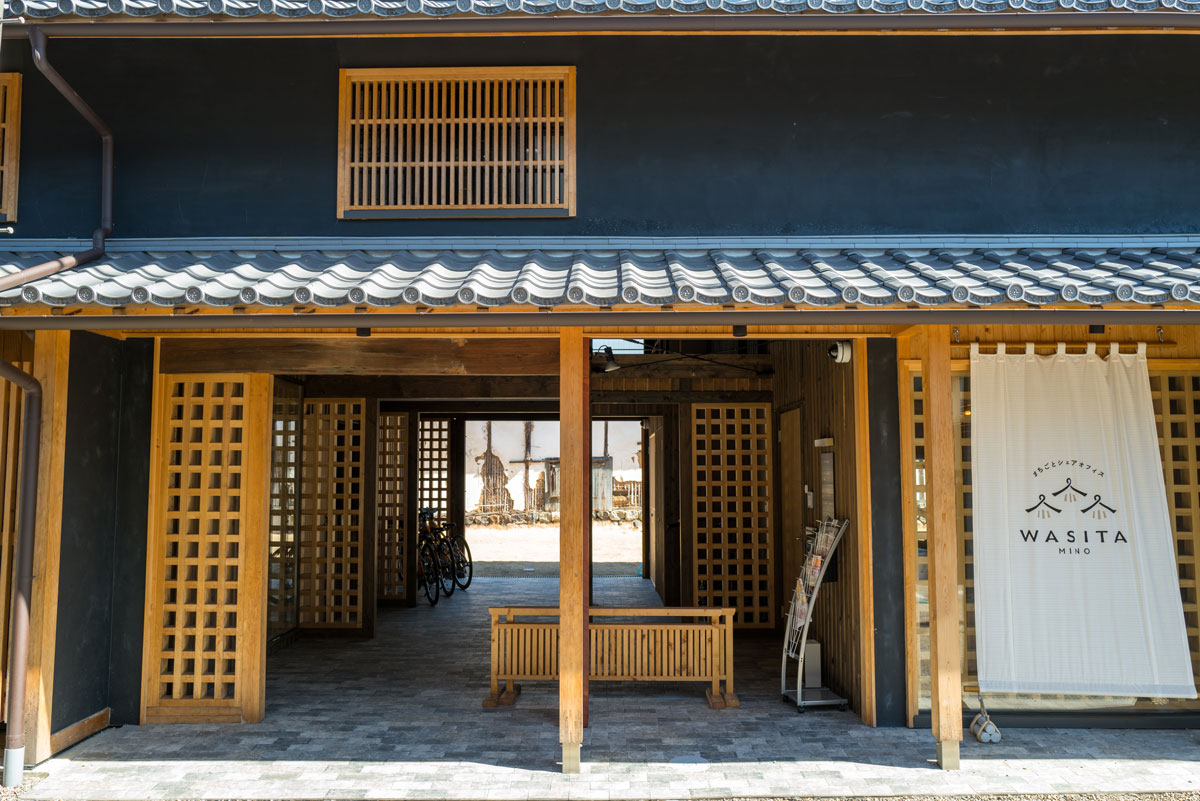 WASITA MINO - A Community Coworking Space
NIPPONIA's guests can make use of the coworking space WASITA MINO, as part of their accommodation package. With keycard access available from 8:30 am to 10:00 pm, the coworking space provides a distraction-free environment for guests to work remotely during their stay.
WASITA MINO, the coworking space offered by NIPPONIA, is designed to cater to various work needs. With individual desk areas and open lounge arrangements, the space also offers rentable private rooms for those who require more privacy for their meetings. Additionally, there are shared facilities in the center of the main work area. A kitchen and various office electronics such as a copier and printer are included.
The WASITA MINO coworking space is conveniently situated within the udatsu wall area. It is surrounded by traditional wagashi cafes and restaurants perfect for a quick lunch break. What's more, it's only a 10-minute walk from both the NIPPONIA Suda family residence where we stayed and Mino Nursery School, making the morning routine hassle-free.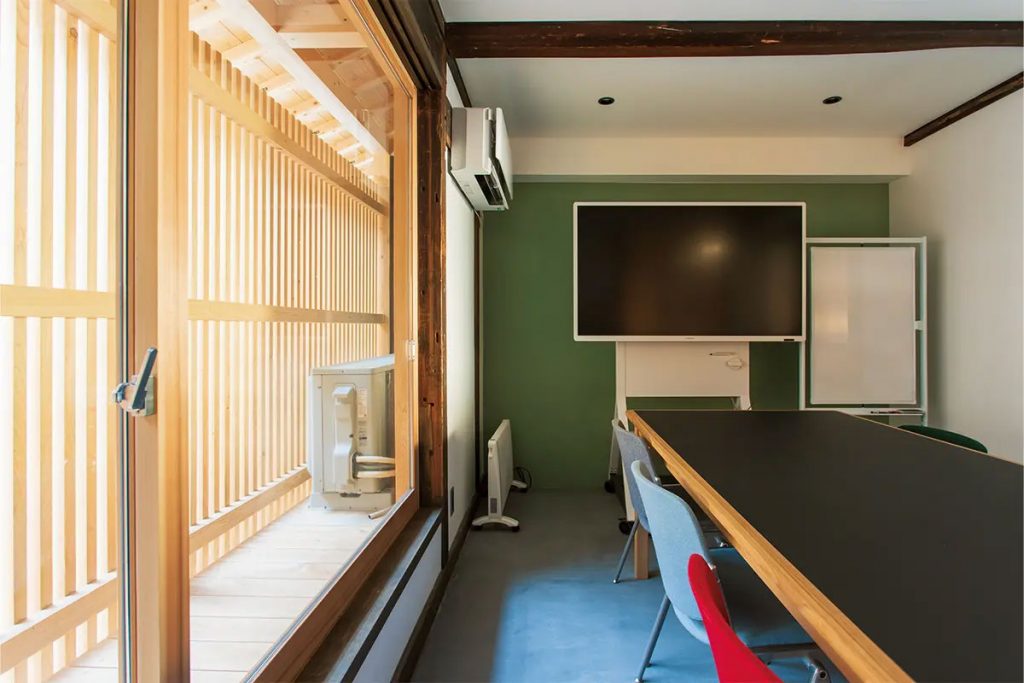 RELATED:
Author: Galileo Ferrari