Quiet Confidence in Japan Inc Pushes Shares to a 29 Year High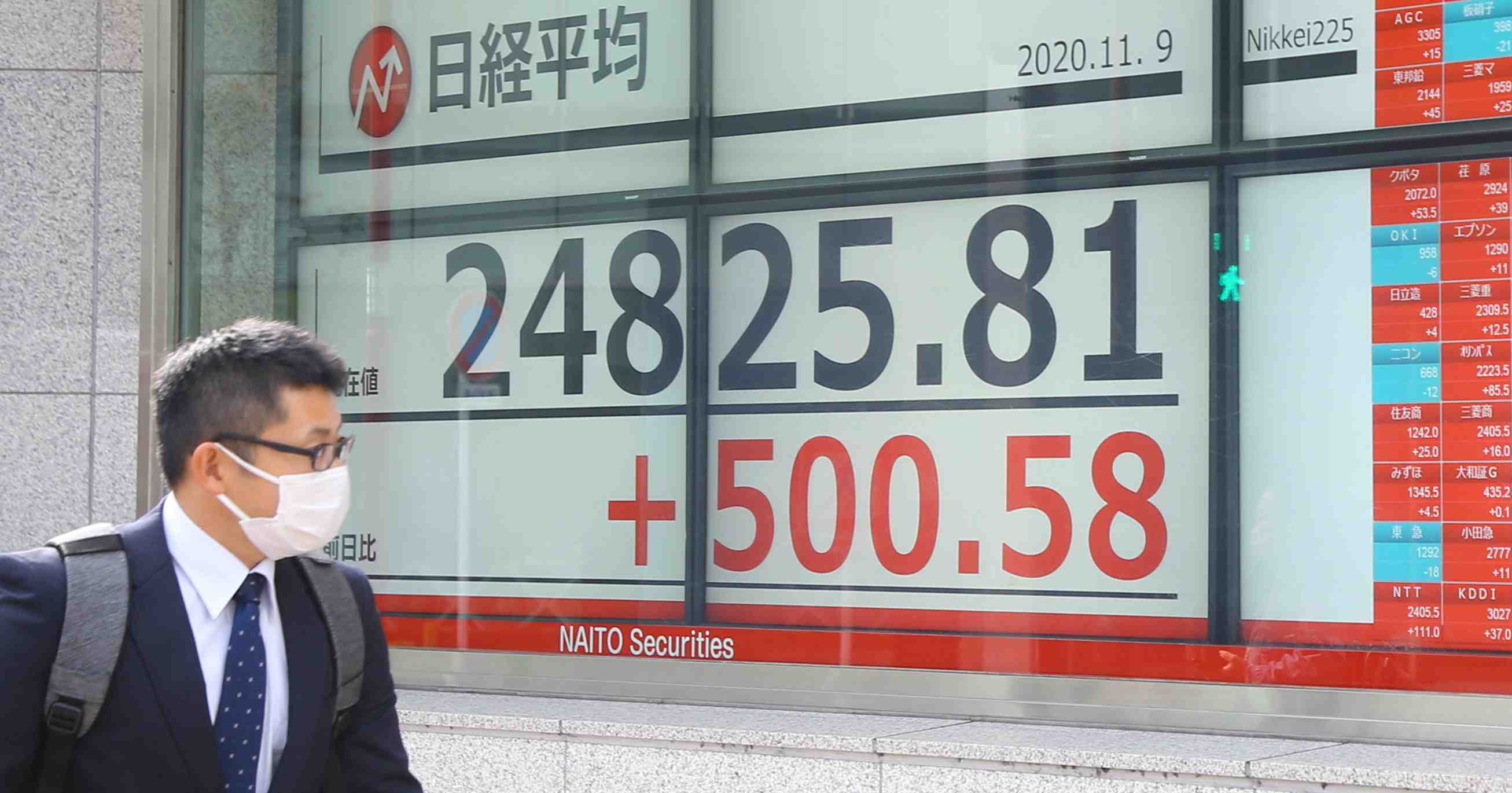 Share prices in Tokyo are enjoying a boom. Investors impressed by the recent performance of Japan's big corporations have been gradually moving more of their money into the stock market.
As a result, Japan's benchmark Nikkei 225 Average index reached a 29-year high at the end of last week. I expect it will rise further in coming days, provided there is a smooth transition of power in Washington following the U.S. election.
The recent rise means that the Nikkei index has reached its highest level since November 1991. Back in 1991, Dragon Quest was new to Japanese TV and people were rocking out to CDs by Nirvana and X-Japan.
At that point, following an economic boom, Japan experienced the shocking bursting of its bubble era.
The Birth of Mobile Tech
Amid the trauma, there was some excitement on the financial markets when a new company called NTT Docomo was established. It promised to "do communications over the mobile network" – then a relatively novel idea.
So far as investors are concerned, NTT Docomo has been a success story. It has achieved historical earnings per share (EPS) growth of 9.2%, and according to Zacks Equity Research, the company's EPS is expected to grow a further 11.2% this year, crushing the industry average.
That is the sort of enticing information which inspires small investors. Millions of Japanese people enjoy online share trading and the practice is growing ever more popular, as punters log onto their computers and smartphones during the era of stay-at-home self-restraint.
Experts say it is primarily small retail investors who are supporting the current rally. Masatoshi Kikuchi, Mizuho Securities' Chief Equity Strategist, told the Financial Times that the Nikkei's rise to 24,325 last week was driven by individuals, using leverage to magnify their bets. He said the Nikkei is often associated in Japanese investors' minds with growth and exports.
Shrewd Adaptation
Given the low returns on offer elsewhere, I can understand why people are attracted to Japan's most famous corporations. Corporations may take it as an endorsement of their success in adapting to the coronavirus situation. Many of the companies are doing well at adapting to the challenging global situation.
Take for example Sony, which like NTT Docomo is an important component of the Nikkei 225 index. It is about to launch PlayStation 5 (PS5) and has high hopes for global sales of the console. Sony has also recently won awards for its flat screen TVs and noise-cancelling headphones. Demand for such products has increased during the COVID-19 crisis, as people splash out on home entertainment, rather than holidays or parties.
This stay-at-home trend has also helped to turn around the fortunes of another famous company on the Nikkei index, SoftBank, which is focused on mobile communication and the so-called "Internet of Things". Toyota has also delivered strong financial results, due to an improved outlook for vehicle sales in Japan, Europe and China.
China's Allure
Toyota's links with China remain deep, despite the Japanese government's warnings to companies not to become overdependent on Chinese suppliers or customers. The appeal of China in economic terms is clear: it is the only major economy which is expected to show a positive advance this year, with the IMF projecting growth of 1.9 per cent, followed by 8.2 per cent in 2021.
Investors are hoping that Joe Biden can reduce the trade friction between China and the US. That would be good for many of the big Japanese companies which have their shares listed on the Tokyo stock exchange.
However, this month gave a stark reminder of the risks involved in investing money in Chinese companies. Ant Group, which is one of the main e-commerce providers in China, was due to list its shares on the stock exchanges in Shanghai and Hong Kong on November 5th.
Ant Group's Shock
The IPO was set to be the world's biggest initial public offering by a technology company – possibly the most lucrative float of all time. It would have raised between $37 and $39 billion USD, according to regulatory filings.
Retail investors in China were seized with excitement and as a result the shares were massively over-subscribed. There was a frenzy of borrowing as people scrambled to get enough cash together to gamble on what they thought would be a guaranteed success.
Then, in a moment of high drama just two days before the proposed IPO, the Chinese regulators pulled the plug. The main reason seems to have been concern over all the unsecured borrowing which was caused by the exuberance of the flotation.
Officially, the IPO has been delayed by six months. But talking to my friends who are watching the situation in China closely, they say it may now never happen for political reasons. It provoked a massive clash between the entrepreneurial, capitalist approach of Ant's founder, Jack Ma, and the strict state-controlled systems of the Chinese Communist Party. I am sure that the sudden cancellation of the float reveals where the real power lies in China.
Alternative Approach
The incident was a nasty surprise to financial institutions who were hoping to cash in on Ant, including Citigroup, JP Morgan and Mizuho. My view is that it is an opportunity for them to redirect their attention to Tokyo.
RELATED STORY: Yuriko Koike and The Woman's Art of War: Setting Sights on DX and Rising as a Financial Center
I am afraid that there are no wildly exciting IPOs in the diary. Nor is it possible to imagine that the Nikkei 225 will ever rise back to the record level of nearly 39,000 which it reached in 1989. That figure was based on a pipedream, formed in a frenzy of speculative buying. The recent valuation of Ant in the minds of retail investors was seemingly based on a similar delusion.
However, there is a credible reason to believe that the current rise in the value of shares in Tokyo reflects a strong and confident relationship between Japanese corporations, their investors and the ordinary folk who believe in their potential. From a financial perspective, this is an opportunity to buy a stake in what Japan does well.
Author: Duncan Bartlett
Duncan Bartlett is a regular contributor to Japan Forward. He manages the news portal Japan Story which includes articles, podcasts and videos.