South Korea Offers Hospitals and Food to the North ー Provided It Dismantles Its Nuclear Weapons
South Korean President Yoon Suk-yeol has an audacious plan to help the North in return for disarmament. He says he also wants a better relationship with Japan.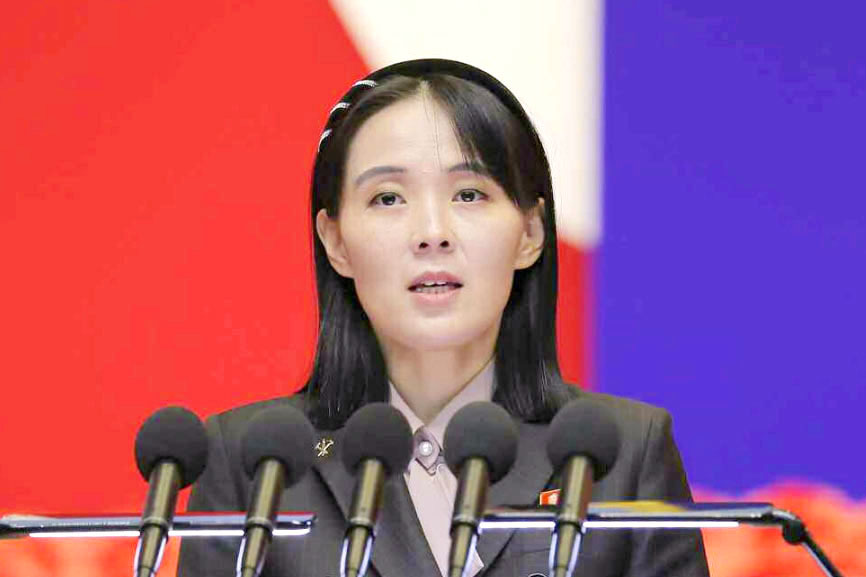 Since the Supreme Leader of North Korea fell seriously ill this summer of 2022, his sister has been demanding loyalty to the family.
Kim Yo Jong recently told a meeting of ruling party members that her brother Kim Jong Un developed a fever during an outbreak of COVID-19. She then praised his "energetic and meticulous guidance" in achieving an "epoch-making miracle" in the fight against the pandemic.
The propaganda cranked up a gear on August 15th, which is known as Liberation Day, marking the anniversary of the end of the colonial-era of Japanese rule on the Korean peninsula.


Always Obey
Obedience to the state was emphasized as a fundamental duty.
"We must inscribe the belief in our minds that if we only do what the party tells us to do, we will become stronger and richer," ran an editorial in North Korea's state-run newspaper, the Rodong Sinmun.
Throughout the day, the North Koreans sent out anti-Japanese messages. One read simply: "We are determined to be at odds with Japan to the very end."
South Korea also came in for a rhetorical onslaught from the North, which claims that the COVID virus was carried over the border on contaminated leaflets. Scientists regard the theory as completely implausible.
Nevertheless, in her recent speech, Kim Yo Jong said: "We have already considered various counteraction plans [against the South], but our countermeasure must be a deadly retaliatory one."


Aggressive Language
When I showed Kim Yo Jong's comments to Dr Edward Howell, who teaches politics at the University of Oxford, he explained that in the Korean language, the speech by Ms Kim was laden with expletives and extremely aggressive.
Dr Howell noted that "not long before his sister spoke, Kim Jong Un had declared victory over COVID, so this is a typical example of North Korea using the coronavirus as a way to justify its regime and place blame for its problems on its enemies."
The security environment in the region remains tense.
This summer - for the first time in four years - South Korea is about to hold large-scale joint military exercises with the United States of America. Soldiers often use such war games to simulate the destruction of North Korea's capital, Pyongyang.
Still Dreaming
Despite all this, the South Koreans have not abandoned their dream of reunification with the North and President Yoon Suk-yeol struck a note of optimism in his Liberation Day speech in Seoul.
"Peace on the Korean Peninsula and in Northeast Asia is an important prerequisite for world peace and serves as the foundation for protecting and expanding our freedom and that of global citizens," said Mr Yoon.
The president offered what he called an "audacious initiative" to provide economic support to the North in return for "substantive progress on denuclearisation."
Even though North Korea attempts to hide its problems from the world, it is clear that COVID-19 has caused considerable suffering to its citizens. Most people are affected by acute shortages of food and fuel ー although members of the ruling elite manage to avoid such privations.


Tempting Offer
With this in mind, President Yoon Suk-yeol held out a tempting incentive. He promised the South would help the North with a large-scale food program, assistance with power generation and projects to modernize ports and airports for international trade.
The president continued: "We will also help enhance North Korea's agricultural productivity, offer assistance to modernize hospitals and medical infrastructure and implement international investment and financial support initiatives."
In most developing countries, such assistance would be welcomed with open arms. For North Koreans, living in the shadow of COVID, modern hospitals ー like those in the South ー would be a lifesaver.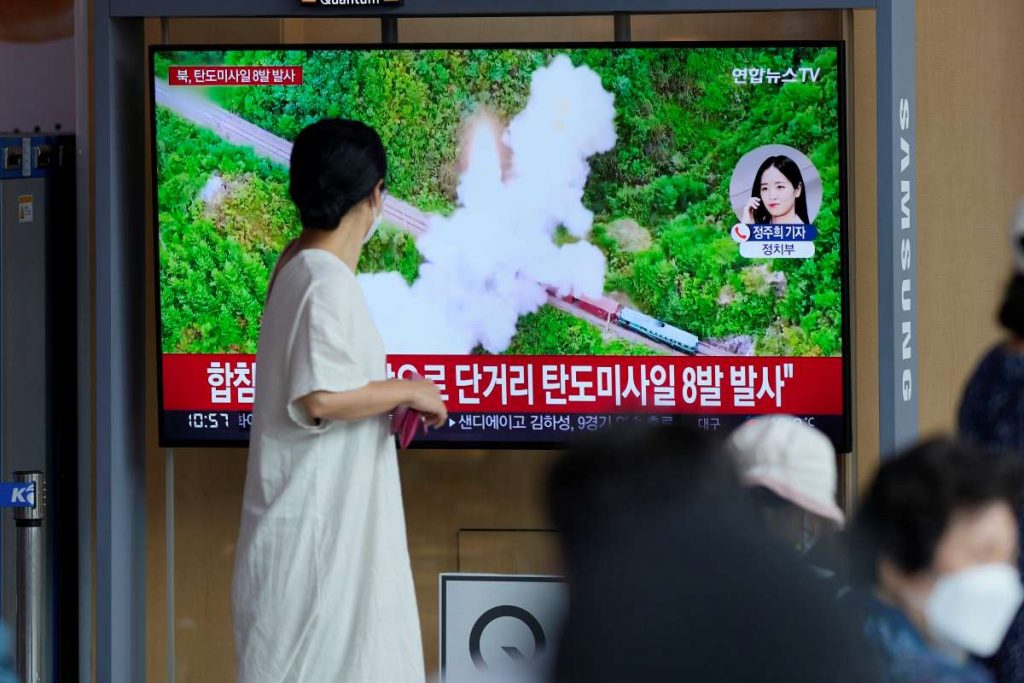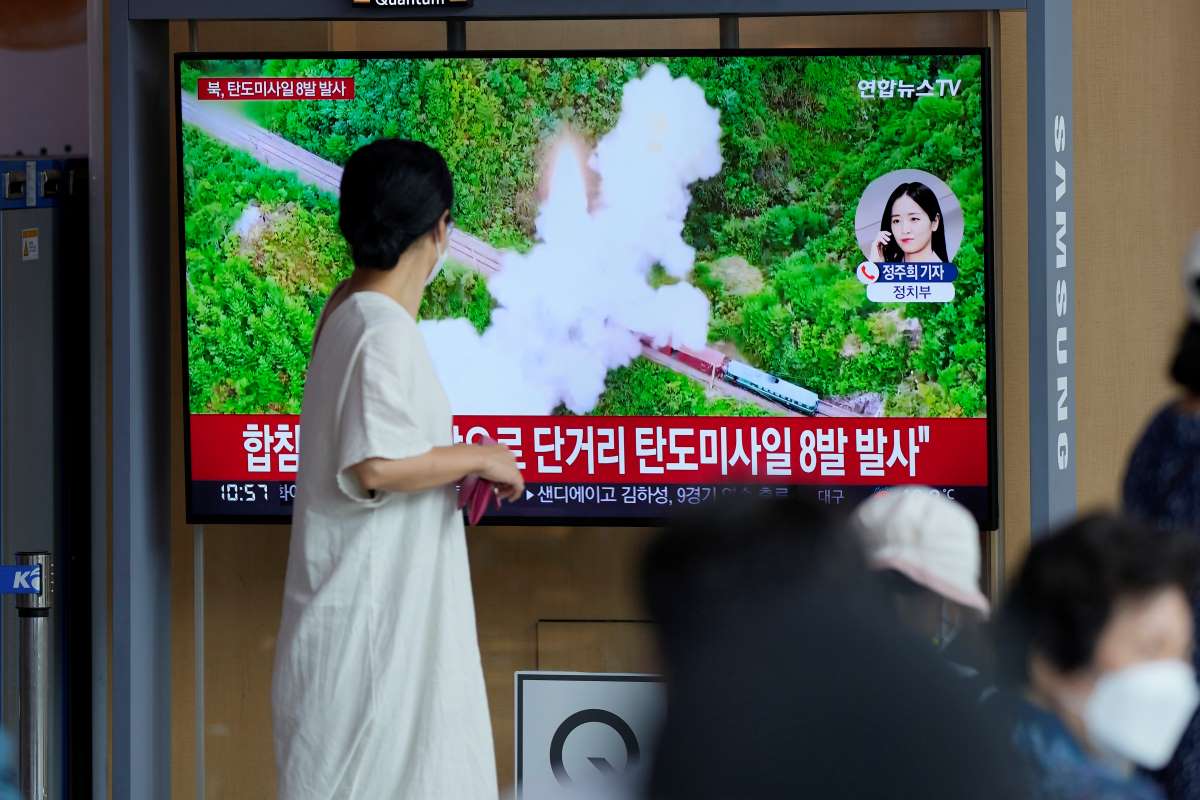 Conditions Attached
However, Dr Howell from Oxford University doubts that the generous offer will be accepted. "The whole thing is dependent on North Korea halting the development of its nuclear program. That's a huge condition to attach," he warns.
North Korea has already conducted 31 missile tests so far this year and a nuclear test could be imminent, according to the United States.
In May, North Korea fired three missiles, hours after President Biden departed from his five-day trip to South Korea and Japan. According to Reuters,, one of the rockets was a suspected intercontinental ballistic missile.
Cyclical Relations
So where does this leave the dynamic between South Korea and Japan?
In Dr Howell's view, relations go in cycles. On some occasions, leaders find common ground, such as in response to a North Korean nuclear threat, or concerns about Donald Trump's foreign policy.
At the same time, Dr Howell says "history has been a constant hum in the background" which sometimes hampers communication.
Recently, South Korean courts have pursued companies, such as Nippon Steel, to pay money in relation to the colonial period. Japan says they have already paid and the claims are in breach of international laws and treaties.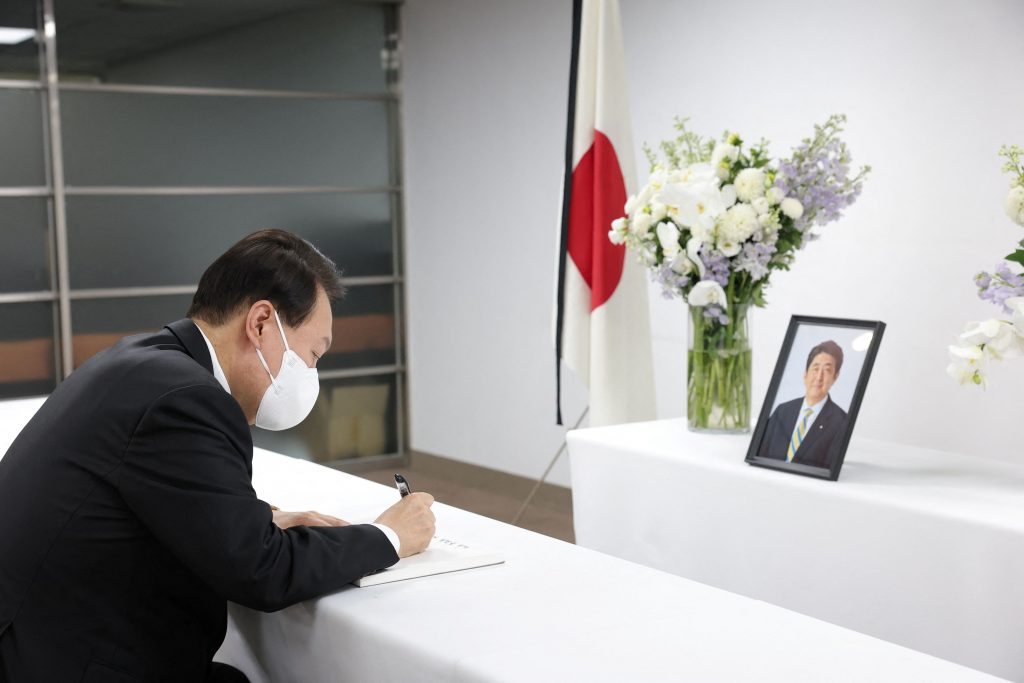 Lingering Resentment
In his Liberation Day speech, President Yoon blended talk of the historical resentments with what seemed like a move towards rapprochement with Japan.
"We must swiftly and properly improve Korea-Japan relations by upholding the spirit of the Kim Dae Jung-Obuchi Declaration, which proposed a blueprint of a comprehensive future for Korea-Japan relations," Mr Yoon said, in reference to a 1998 joint statement.
"In the past, we had to unshackle ourselves from the political control imposed upon us by Imperial Japan so that we could regain and defend our freedom," Mr Yoon said. "Today, Japan is our partner as we face common threats that challenge the freedom of global citizens."


Great Power Ambition
Dr Howell from Oxford says President Yoon sees South Korea as a great power. "However, he faces a tough challenge in managing relations with Japan and the United States on one side and also maintaining good relations with China on the other."
Earlier this month, the South Korean Foreign Minister Park Jin flew to Qingdao in China for a meeting with Foreign Minister Wang Yi.
According to Dr Howell, such diplomacy represents an attempt to get the "best of both worlds" by maintaining a robust alliance with the US but also seeking a strong economic partnership with China.
Yet Dr Howell warns the plan is likely to "backfire" because "China is never going to be happy with such an approach."


RELATED:
Author: Duncan Bartlett
Duncan Bartlett is a regular contributor to JAPAN Forward. You can read his other articles and essays here.