To Project Maritime Power, China Exploits Civilian Technology for Military Use
China's goal is military dominance, and it's making rules, institutions, and technology to disrupt the status quo and project its power into Japan's islands in the East China Sea.

As China's Military-Civil Fusion (MCF) crystallizes as a key national strategy for pursuit of the Chinese Communist Party's (CCP) territorial goals, it is working to fundamentally transform civilian research for military applications.
It doesn't stop there, however. The CCP is actively implementing its MCF strategy not just through its own research and development, but also by reverse engineering, espionage, and theft in order to achieve military dominance.
Beijing specifically seeks to exploit the inherent dual-use potential of many technologies which have both military and civilian applications.
An essential element of China's strategy is the elimination of barriers between civilian research and military and defense industrial sectors. By creating the necessary legal frameworks to provide cover, China has been able to help blur the corresponding boundaries.
In the case of the East China Sea specifically, these facets of the MCF strategy were seen to be widely implemented in the region through the course of 2021, in the form of the following three moves.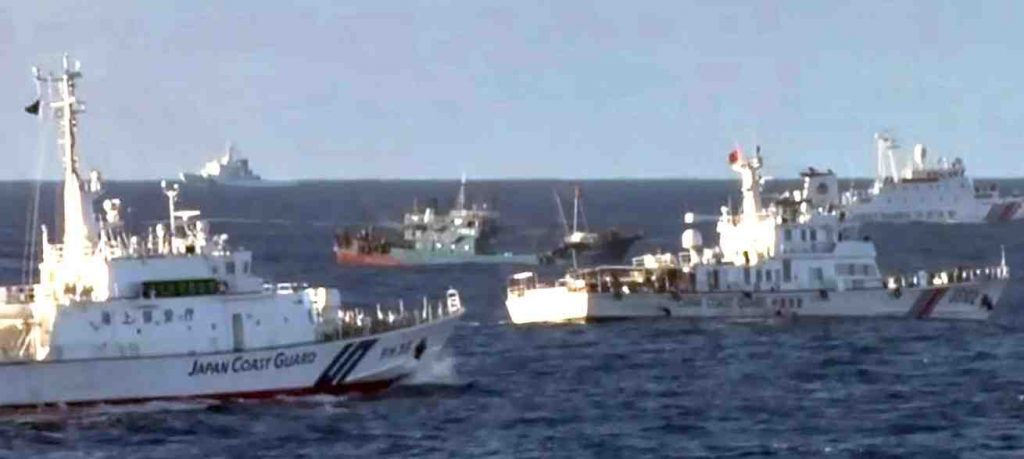 China's Coast Guard Law
China's Coast Guard law, enacted in January 2021, entered into force in February 2021, and has become a sticking point in East Asian security, particularly owing to its problematic provision regarding the use of weapons. Beijing's implementation of the CCG law infringes on the legitimate interests of affected countries and further destabilizes the security equation in the East China Sea.
The legislation contains problematic provisions, given that the Chinese Coast Guard is a quasi-military organization falling under the People's Liberation Army (PLA) chain of command. Important among them are the following four:
Ambiguity over geographical areas over which the law applies;
Authorizes firing upon on "foreign vessels" and launching pre-emptive strikes without prior warning;
Authorizes demolishing structures built in disputed waters claimed by China;
Authorizes the CCG to stop and inspect foreign ships in the area China defines as its waters.
In other words, the China Coast Guard law has been created by Beijing to provide a legal foundation for the implementation of its MCF strategy through aggression in the maritime domain.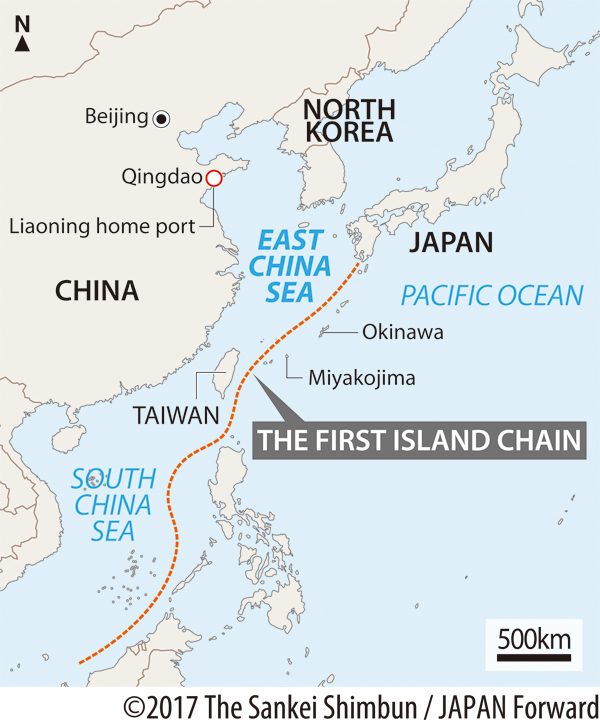 Marking Territory via Surveillance Buoys
Another pronouncement affecting the East China Sea came in February 2021, when a giant Chinese maritime territory marker network was set up. It installed a buoy marine surveillance network in the East China Sea at undisclosed locations.
A surveillance platform is fitted with cameras and sensors, which alert Chinese naval and law enforcement agencies of any activity in the region.
Operated by the State Oceanic Administration of China, the buoy system is being used to mark out territory in the East China Sea and collect data, making it a larger data collection operation than most surveillance buoys worldwide.
The frequency of CCG vessels entering Japan's 12-nautical mile boundary and thereafter moving into the contiguous zone just outside Japan's territorial waters is one illustration of the pattern. It also exemplifies the Chinese Communist Party's focus on politico-military considerations. These impact military, paramilitary, and policing activities, including operational and diplomatic options on territorial issues, as the CCG sails in politically susceptible regions around Japan and elsewhere.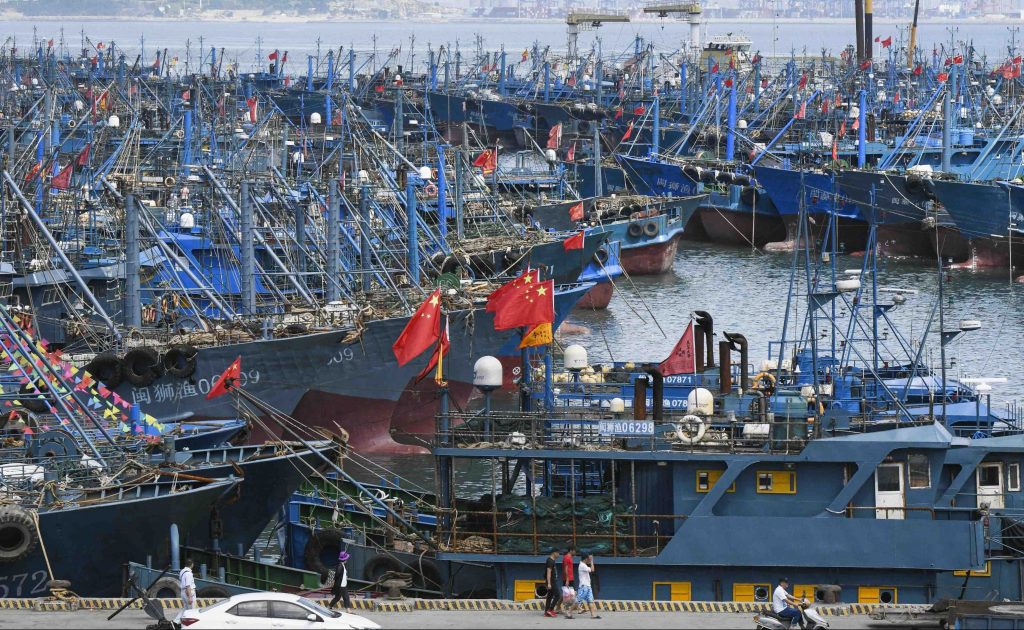 Maritime Militia
A less discernible sea force, China's maritime militia has been developed in a clandestine manner over the years, becoming an indispensable element of Beijing's MCF strategy.
The maritime militia is an armed fishing fleet made up of military-trained personnel and coastal Chinese fishermen who serve as an irregular reserve force. Operations involving them seek to keep the aggressive behavior within the ambit of not crossing the threshold of an outright war.
The strategy is to annihilate the adversary with its flock of fishing fleets, while keeping the Chinese Coast Guard nearby, and PLA-Navy ships available but in the background. As the Chinese government extends greater financial support to this irregular maritime force, it forms a part of mainland China's classic gray zone tactical operations.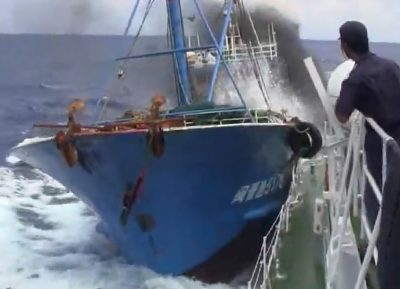 Although no official definition of the maritime militia exists in Chinese-origin literature sources, in late 2012 Zhoushan's garrison commander, Zeng Pengxiang, and the garrison's Mobilization Office defined maritime militia as:
A component of China's ocean defense armed forces;
An irreplaceable mass armed organization.
China managed to establish a pattern of employing MCF through legal frameworks, paramilitary, and irregular maritime reserve entities in 2021, to palpably demonstrate its claim to sovereignty and bolster territorial claims in the East China Sea.
The combination of the MCF apparatus and the Chines Coast Guard law is proving an asymmetric force multiplier as China's unilateral actions in this region unsettle the status quo.


Author: Dr. Monika Chansoria
Dr. Monika Chansoria is a senior fellow at The Japan Institute of International Affairs in Tokyo. The views expressed here are those of the author and do not necessarily reflect the policy or position of the JIIA or any other organization with which the author is affiliated. She tweets @MonikaChansoria. Find other articles by Dr. Chansoria here on JAPAN Forward.