Top 25 JAPAN Forward Reader's Favorites of 2019: 20-16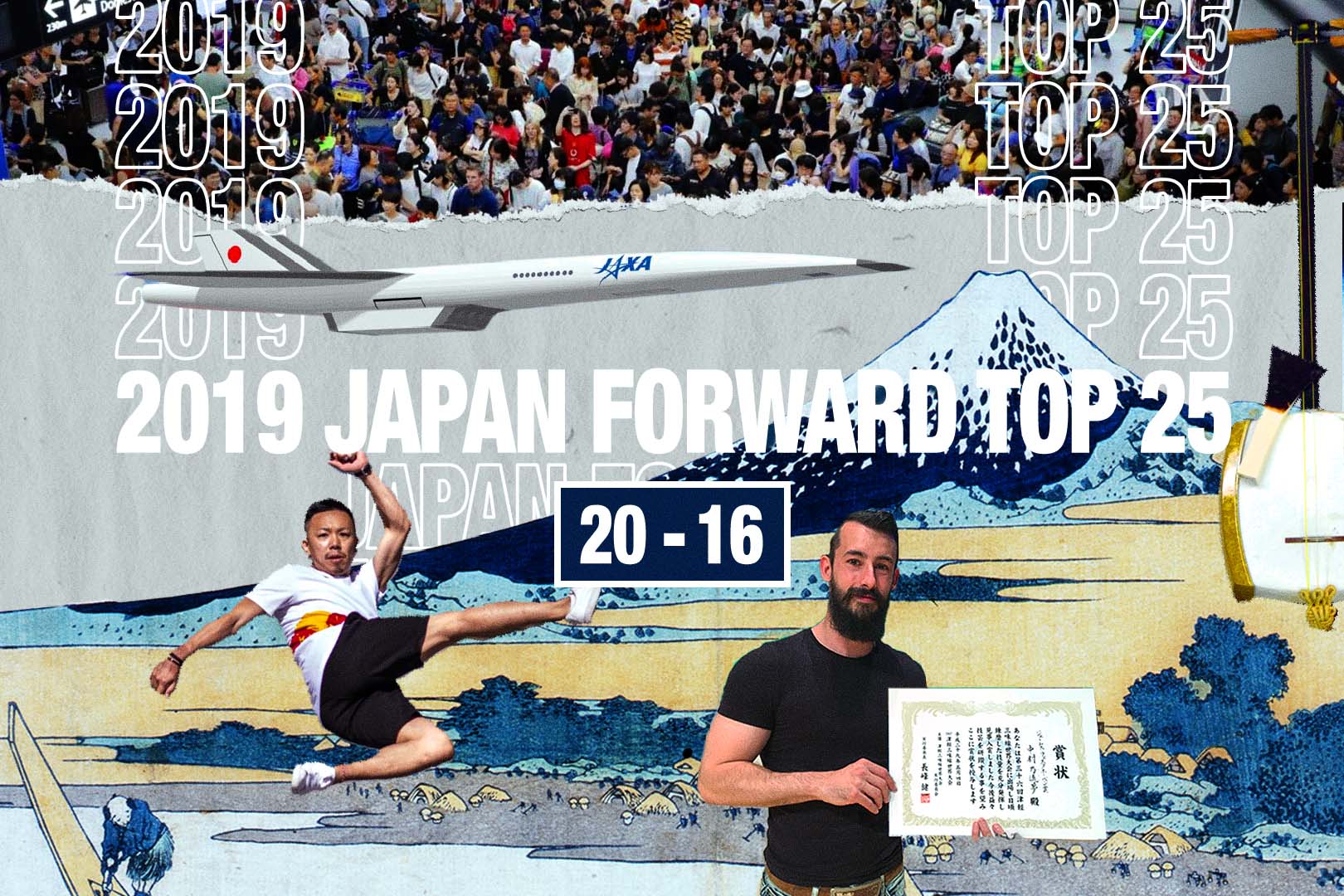 Thanks to you, our dear readers, JAPAN Forward reached new milestones in monthly and daily readerships in 2019.
Millions of users around the world followed our breaking news coverage; got their sports and entertainment updates from us; made culture and lifestyle discoveries alongside our writers; and gained insights into political, security, economic, and historical issues courtesy of our contributing analysts.
From stories of the samurai spirit of Fukushima, to the heartbreaking disasters that changed Japan, and of course, technological advances that excited all of us, our 2019 JAPAN Forward Top 25 highlights the stories that best gave readers a unique understanding of the real issues, real voices, and the real Japan in 2019.
This article highlights the second set of five, numbers 20 to 16 of the most popular articles of 2019.
25 – 21 | 20 – 16 | 15 – 11 | 10 – 6 | 5 – 1
Norm Nakamura is arguably the most famous non-Japanese shamisen player in Japan, or even in the world. He is the only foreign apprentice of the Yoshida Brothers (Yoshida Kyodai), masters of the Tsugaru-jamisen, who are also known for combining western musical elements and utilizing modern drums and synthesizers in their repertoire.
Upon arriving in Hakodate I noticed my shooting wouldn't start till late afternoon the next day, so I hit up my friend and legendary Japanese B-Boy, B-Boy Taisuke, to see if he wanted to head out and get some shots around the event area.
When asked about the choice of theme for this exhibition, curator Maho Yamagiwa explained that Edo livelihoods were a significant theme found among the work coming out of Hokusai's workshop. Indeed, Hokusai and his students "left behind a lot of woodblock prints regarding this theme."
Faxai left 3 dead in the wider Tokyo area, more than 50 injured, and initially 900,000 households without electricity. However, while most of Tokyo had gotten back on its feet as of Tuesday, Narita International Airport in Chiba, southeast of central Tokyo, was still dealing with the last traces of the disorder.
The Japan Aerospace Exploration Agency (JAXA) is advancing research on a hypersonic Mach 5 passenger aircraft that can cross the Pacific in merely two hours.
The agency aims to reach its technological goals within the 2020s, developing a technology that can be applied to both manned and unmanned spacecraft.