Yoshihide Suga holds First Talks as Prime Minister with China's Xi Jinping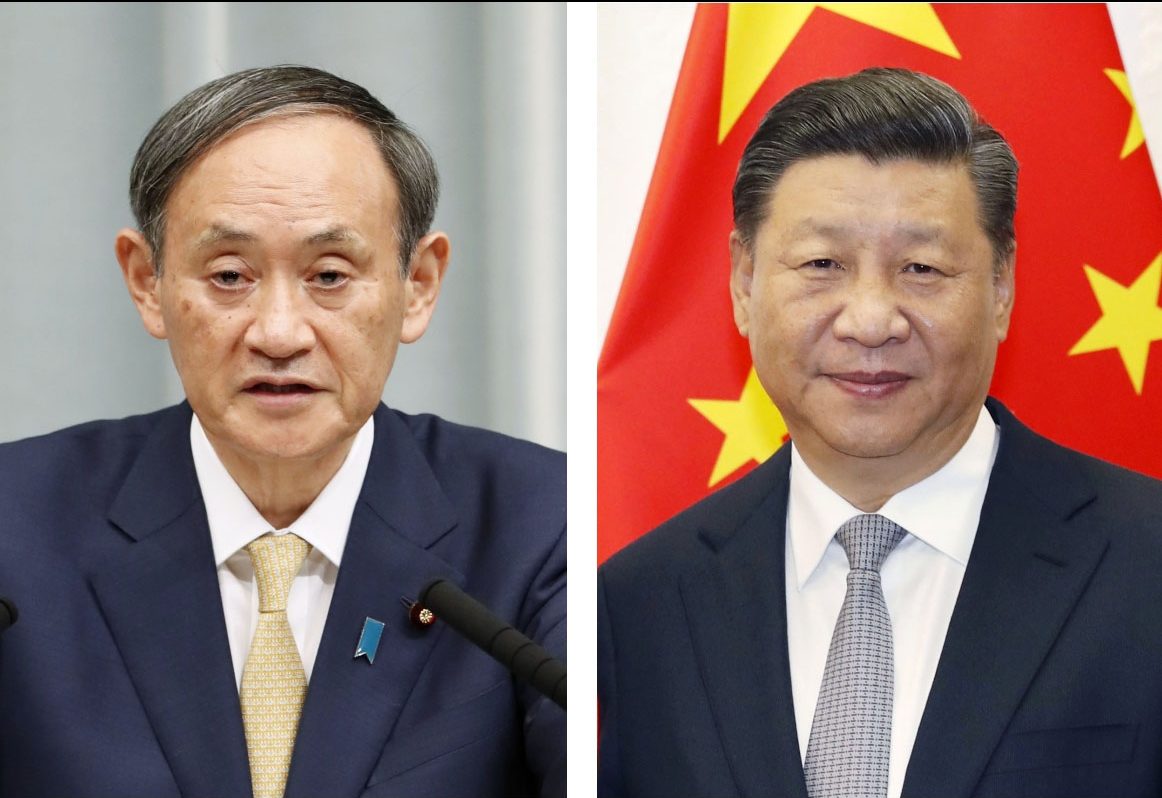 The heads of state of Japan and China held their first talks via teleconference on Friday, September 25, just over a week after Yoshihide Suga took the reins of Japan's government.
The 9 P.M. telephone call between PM Suga and Chinese President Xi Jinping continued for approximately 30 minutes. 
The two heads of state agreed to continue working together "closely" on various issues of common interest, such as the fight against COVID-19, and ideas of peace and collaboration. 
In a press conference following the phone conversation, Suga explained that: "The stability between Japan and China, is a matter not just about the two countries, but also one that is important for the region and the international community. As the two leaders, we plan to work closely on a bilateral level, regarding issues that concern the region and international society."
Relations between the two countries have been frosty in the recent past, and Japan has been among the countries globally that have condemned China's conduct towards Hong Kong. In addition, Japan has repeatedly condemned the intrusion of Chinese paramilitary vessels and Coast Guard ships in and around Japan's territorial waters near the Senkaku Islands of Okinawa Prefecture. The talks were introductory, since Mr. Suga has just taken office. 
President Xi Jinping was scheduled to come to Japan for an official State Visit in the spring of 2020, but the visit was postponed due to the spread of the global coronavirus pandemic. No concrete plan was reached regarding rescheduling the Chinese president's State Visit, which was indefinitely delayed last April. 
This was the first official telephone conversation between the leaders of the two countries since 2018, during Shinzo Abe's Administration. 
Watch for updates and analysis of the talks and expectations for future relations here, keyword Suga, on JAPAN Forward.
RELATED READS:
Author: JAPAN Forward