Yoshihide Suga holds First Talks as Prime Minister with South Korea's Moon Jae In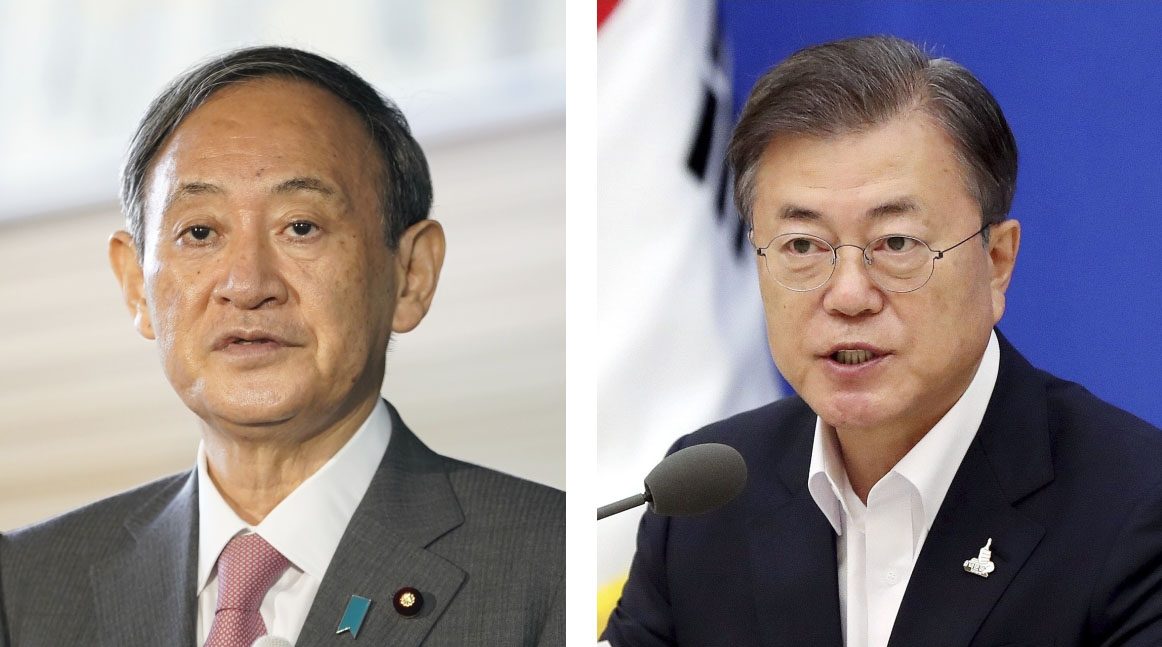 Japan's new prime minister Yoshihide Suga held a teleconference with South Korea's president, Moon Jae In, on Thursday, September 24, a week after taking the reigns of Japan's government. 
The  first meeting of the two as heads of their respective governments included topics such as the wartime Korean workers issue, Suga himself announced.
Prime Minister Suga briefed the Japanese press on the content of the talks at his new office in Tokyo, soon after his 20 minute long phone discussion with the South Korean president.
Suga revealed that during the teleconference, which was initiated by the Korean side, that Mr.Moon first congratulated him on his assumption of the prime ministership. The two went on to discuss the coronavirus issue, issues related to North Korea, and the importance of the bilateral Japanese-South Korean relationship as well as Japan-South Korea-U.S. cooperation. Mr. Suga also told Mr. Moon that the issues such as the wartime Korean workers problem that are causing strain in the current Japan-South Korean relations should not be untouched.
Watch for updates and analysis of the talks and expectations for future relations here, keyword Suga, on JAPAN Forward.
RELATED READS:
(Read the related report in Japanese, here.)
Author: JAPAN Forward